Among the many elements that make FUT a perennial favorite, the carefully crafted promotional events stand out as a beacon of excitement and anticipation. Throughout the gaming season, EA Sports has consistently introduced an array of enticing promos, each bringing its own unique flair to the gaming landscape.
FUTTIES – the promo which marks the beginning of the end of every FIFA Ultimate Team Cycle is here in FIFA 23. EA Sports have put some really juiced up cards in store for us this time (more on that later) to end the FIFA 23 Cycle with a bang. The fans are divided on where FUTTIES will rank amongst the promos released by EA Sports for FIFA 23 Ultimate Team. That's where we step in as we will have a retrospect of all the promos in FIFA 23 and grade them accordingly. The grading is entirely subjective in nature.
In the dynamic world of FIFA 23 Ultimate Team, where anticipation runs high during each campaign event, players eagerly speculate on the rewards and outcomes of these FUT promos. A parallel trend is emerging on similar platforms like Paypal Betting Sites that offer a unique opportunity for enthusiasts to wager on the potential outcomes of in-game events.
1. Ones to Watch
Ones To Watch (OTW) has always been an highly anticipated but underwhelming promo in every FIFA Cycle. The concept of OTWs is simple – If a player who is featured in OTW Squad gets a Team of the Week (TOTW) card or his team attains three wins in their next eight league games, his OTW card will get an upgrade. OTWs inspire gamers to monitor real life football closely.
The signings of the summer are ready to make their mark 🎯😎

Ones to Watch have arrived in #FUT in #FIFA23, dynamic Special Player Items that have the potential to upgrade based on real-world performances: https://t.co/HfI2jaG7g7 pic.twitter.com/sQDt2B9U62

— EA SPORTS FC (@EASPORTSFC) September 30, 2022
However, FIFA fans are of the opinion that EA Sports have rigged Team of the Weeks so that OTW Cards won't get upgrades, case in point – Erling Haaland. The Norweigan striker has shattered all goal scoring records in his debut season for Manchester City. However, he has only received only ONE TOTW card.
The OTW Promo in FIFA 23 has been saved thanks to the presence of some of the biggest transfers in European football during the Summer Transfer Window including Erling Haaland, Robert Lewandowski, Sadio Mane, Matthijs De Ligt, Renato Sanches, and Antonio Rudiger.
Grade: B+
2. Road to the Knockout (RTTK) and Road to the Finals (RTTF)
When EA Sports got their hands on the UEFA license, they hit the ball out of the park with it. In FIFA 19, they introduced Road to the Finals promo – a concept where a card got upgraded solely based on the performance of their team in UEFA competitions.
This was an S tier promo as the cards were dynamic and kept up with the power curve of the game.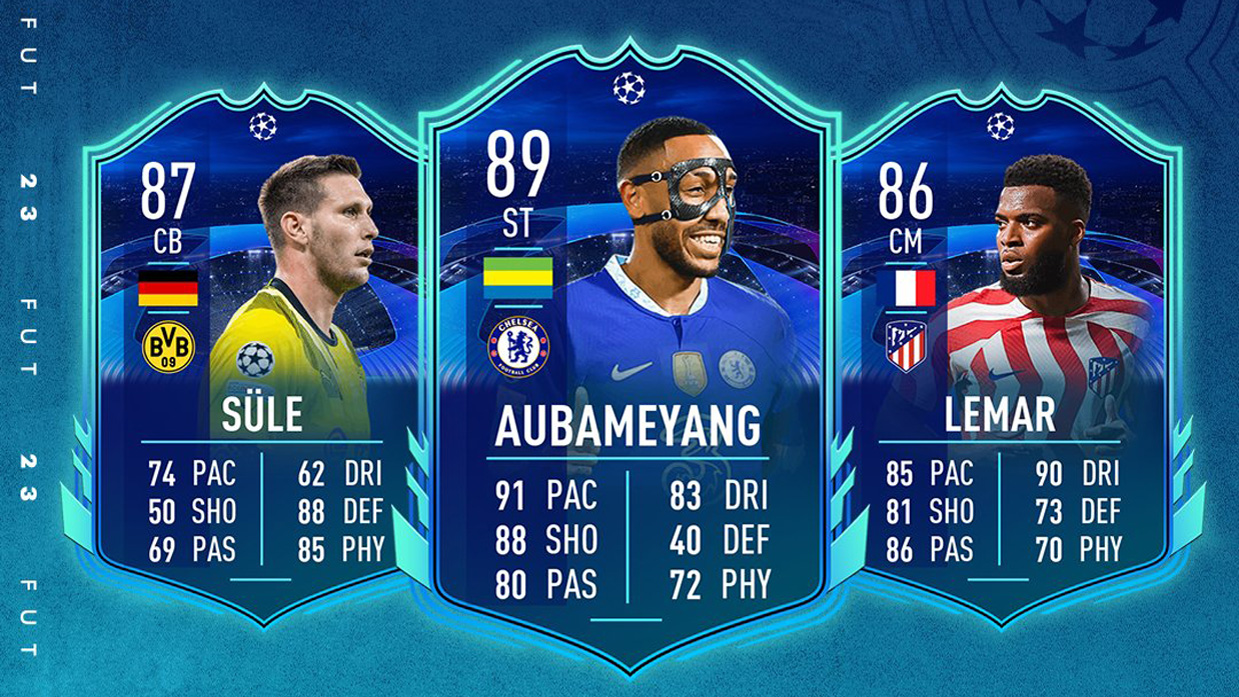 However, in FIFA 23, EA had two separate teams – one for the performance in group stage (RTTK) and one for the performance in knockout stage (RTTF).
This split defeated the whole purpose of the RTTF promo FIFA had in previous iterations. RTTK cards were irrelevant after the early days of the cycle and could never catch up. The RTTF cards were good but could never become top tier (except Goretzka, Alaba and Martial). We can only hope for EA to bring the old formula back in the future.
Grade: A-
3. Rulebreakers
Let's be honest, nobody likes Rulebreakers – especially due to the fact that it replaced ULTIMATE SCREAM. Rulebreakers is a promo where one face stat of a player is slightly decreased and other 5 face stats are pumped up.
🚨SUIIIII !🔥

CRISTIANO RONALDO🇵🇹 has a card added to come in RULEBREAKERS🔥👀

Make sure to follow @FutSheriff and @Criminal__x ❤️#FIFA23 pic.twitter.com/VxItsocZmY

— Fut Sheriff (@FutSheriff) October 11, 2022
There are many promos that do a much better job at this than Rulebreakers (more on that later). Therefore, we can only conclude that Rulebreakers is nothing more than a filler promo.
Grade: C
4. Out of Position (OOP)
Out of Position is a promo where the position of players are changed to a nontraditional position. There's nothing much to analyze here except the fact that EA promised to release more OOP cards throughout the year but only released a handful of OOP cards.
Ready to perform wherever they are on the pitch. 🏟

Out Of Position brings position changes and attribute boosts for some of football's most versatile players, unlocking new squad-building options for you in #FUT in #FIFA23 🙌

Find out more 👉 https://t.co/3fOuS2F7CS pic.twitter.com/nY3E0YVstK

— EA SPORTS FC (@EASPORTSFC) October 28, 2022
Grade: B
5. World Cup Path to Glory (WCPTG)
November 2022 – the focus of the whole world would be on Qatar for the 2022 FIFA World Cup. EA Sports had the license for this event and didn't they kick things off with a bang? World Cup Swaps and the potential for great rewards were just the tip of the iceberg as they introduced World Cup Path to Glory. EA had great track record when it comes to Path to Glory in previous FIFAs and the World Cup PTG was not any different.
It's time for national team dreams to become reality. 🌎🏆

Introducing Path to Glory: Take your Ultimate Team to the next level with dynamic Special Player Items that upgrade as their nations progress through the FIFA World Cup™. 📈

Learn more ➡️ https://t.co/7FxN67FxMB pic.twitter.com/ARSCqWzonH

— EA SPORTS FC (@EASPORTSFC) November 11, 2022
Select players would get stat, weak foot and skill move upgrades on the basis of their nation's performance in the 2022 FIFA World Cup. Some of the popular players like Nkunku, Alejandro Gomez, Griezmann got huge upgrades. The surprise emergence of Brozovic and Boufal were a pleasant treat for the football fans.
The biggest trading tragedy in FUT history maybe that of WCPTG Bruno Guimaraes, who was expected to at least attain 5* Weak Foot and 5* Skill Moves – but lost his value in market due to Brazil's shock defeat to Croatia.
Grade: S
6. Road to FIFA World Cup, World Cup Stories, and World Cup Phenoms
We clubbed these three promos together for one reason – they were all filler promos. Sure, they all have unique descriptions – but the gist is that all of these are bland promos that required little to no effort from EA's side.
Star boys turned leading men. 💫🏟️

FIFA World Cup Phenoms are former Future Stars who have realised their dreams in record time, ascending to the world's stage in a big way. 💪

Find out more: https://t.co/8dmY1yK6Nd pic.twitter.com/HWuI3dG5CK

— EA SPORTS FC (@EASPORTSFC) December 9, 2022
The fans would not even care if there were no promos during this period as they would be busy grinding for the World Cup tokens or watching the World Cup.
Grade: C
7. World Cup Team of the Tournament
Finally – a performance based promo team. EA used to do it with UEFA competitions' group stage but skipped it in FIFA 23. All the best players from the 2022 World Cup received reasonable boosts and overall, the team was decent.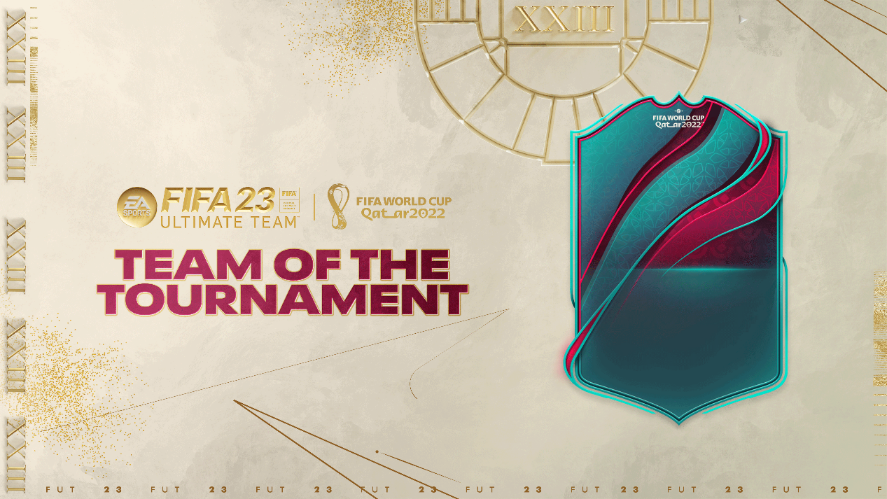 Grade: A
8. Winter Wildcards
Similar to Rulebreakers, Winter Wildcards suffer from the fact that it replaced a beloved promo – FUTMAS. However, the inclusion of Winter Wildcard tokens and amazing rewards effectively saved the promo.
It's the most wonderful time of the year: Winter Wildcards Swaps starts now and you can earn your first Winter Wildcard player! Earn up to 25 Winter Wildcard Swaps Tokens in #FIFA23 from now until the program ends on January 6.

Login to #FUT to unlock your first token. pic.twitter.com/6oW13iggIB

— EA SPORTS FC (@EASPORTSFC) December 19, 2022
Most of the Winter Wildcards were hard to pack – does anyone remember facing Ousmane Dembele's or Saint-Maximin's ST card?
Grade: B+
9. Centurions
FUT Centurions started as a unique concept – celebrating centuries of certain players. However, the execution of this promo was horrendous from EA's part.
Form is temporary, class is permanent. 💯

Introducing Centurions, Special Player Items celebrating longevity in football (think 100+ caps, goals, assists, or clean sheets) with game-changing boosts to help them become club legends for your Ultimate Team: https://t.co/X94w7tljdz pic.twitter.com/MyS7RHgQaC

— EA SPORTS FC (@EASPORTSFC) January 6, 2023
EA changed stats of certain players after advertising them with different stats. This caused a huge outrage in FIFA Community as fans called out EA for nerfing many cards. Overall, this promo left a sour taste in the mouth of FIFA Community.
Grade: D
10. Team of the Year
Ah, the biggest promo of every year. Team of the Year has been a staple in FIFA Ultimate for ages and FIFA 23 is no different. The players who were voted to become the part of this elite team got huge boosts (deservingly) for their outstanding performance on the field throughout the year.
As chosen by you.

Presenting the #FIFA23 Team of the Year 🏆#TOTY pic.twitter.com/xGfMKsJCUP

— EA SPORTS FC (@EASPORTSFC) January 19, 2023
The inclusion of TOTY Icons was also a welcome addition. The availability of quality upgrade SBCs and great objectives made Team of the Year a "can't miss" promo in FIFA 23
Grade: S
11. Future Stars
It is always tough to be the promo that follows Team of the Year – but Future Stars was extremely well executed. The concept of selecting a bunch of U23 players and giving them a card that matches their potential is to be lauded.
The future is taking over The World's Game.

Find out more on the newest class of Future Stars: https://t.co/cQDP6gR08u#FIFA23 #FUT pic.twitter.com/T0tcJeaiPO

— EA SPORTS FC (@EASPORTSFC) February 3, 2023
In addition to that, EA included Swap tokens in this promo which automatically lifts the quality of any promo.
Grade: A+
12. FUT Fantasy
Performance based dynamic cards can never be a bad idea and FUT Fantasy is no different. Players could earn up to 4 rating upgrades and 3 new traits in this promo.
Power your Ultimate Team with real-world performances 🔥⚽️#FantasyFUT returns in #FIFA23.

Earn upgrades with both individual and team achievements on the pitch ⬆️⬆️

Find out more: https://t.co/PVMN3qeuYy pic.twitter.com/hdUOl1iGUU

— EA SPORTS FC (@EASPORTSFC) March 3, 2023
The interesting twist in this promo is the addition of FUT Heroes and linking them to certain clubs. This marks the first time in FUT history where Heroes (or Icons) got dynamic cards.
Grade: A
13. FUT Birthday
Once upon a time, FUT Birthday was about changing position of certain players to a non tradition position. Nowadays, there are many promos that serve that purpose and hence EA had to think differently so that FUT Birthday does not become yet another redundant promo.
The FUT Birthday party has officially started 🎂 Come celebrate 14 years of Ultimate Team in #FIFA23, with 5* Skill Moves and Weak Foot upgrades, FUT Birthday ICONs, Swaps and more. https://t.co/JNY8w14ScT pic.twitter.com/aNXsX93fgo

— EA SPORTS FC (@EASPORTSFC) March 24, 2023
They fixed it by giving 5* Skill Move or Weak Foot boost to the players who were selected in FUT Birthday teams. However, this time they even included some icons to the mix which made FIFA 23's FUT Birthday an interesting concept.
Some of the lesser useable icons like Veron, Barnes, Rush were a lot more useful now – thanks to the Weak Foot/Skill Move upgrades.
Grade: B+
14. Trophy Titans
Trophy Titans is another promo with huge potential that was ruined by EA's lootbox policy. Yes, every promos listed above were subject to EA's lootbox system. However, the Trophy Titans lootbox issue hurts even more become EA gave us opportunity to grind for some Trophy Titans Icons.
Another group of champions to help add to your #FUT hardware collection 🏆

Team 2️⃣ of #TrophyTitans: Heroes or ICONs recognized for legacy-building achievements. Select players also receive Junior versions representing their path to becoming true titans: https://t.co/Pqsacwc3iC pic.twitter.com/wNYI2nAc2x

— EA SPORTS FC (@EASPORTSFC) April 14, 2023
Icons like Bergkamp and Lampard were attainable purely through gameplay alone. So why is this bad? Because an even better version of these icons (that were attainable through gameplay) were made available in packs.
Immagine, you're an Arsenal fan who wanted to attain the best version of Bergkamp for your Arsenal Past and Present squad? Too bad. Try opening the packs instead of wasting time playing the game.
Grade: B-
15. Team of the Season (TOTS)
The playing field of FIFA is never equal. Some teams will have some top end players while others may not be so lucky. Team of the Season is the time when the disparity in the playing field starts diminishing – at least on a statistical level.
Any promo that corelates with real life football is special and Team of the Season is not any different. The culmination of a season long football action has to be great and EA barely makes mistake when it comes to TOTS.
Crowned by you.

Presenting the @PremierLeague Team of the Season for 2022/23.#FUT #FIFA23 #TOTS pic.twitter.com/TwZRX6fB54

— EA SPORTS FC (@EASPORTSFC) May 5, 2023
Heavily boosted player items, quality objectives, TOTS Swaps, Themed Upgrade SBCs – TOTS had it all. However, we have to dock some points from this promo as EA made a huge array of mistakes during this promo.
From wrong pack description to wrong player items, EA made tons of mistakes and was slow to compensate the affected users.
Grade: A
16. Shapeshifters
"Peter Cech is the best Striker in FIFA" – This is something that we never envisioned seeing.
#Shapeshifters Team 2's bringing even more other-worldly transformations 🟢💗:

– New remixed ICON & Twin (♊︎) ICONs
– Select Special Player Items w/ Premium Chemistry 👑
– Goalkeepers turned outfield players and vice versa 😱

Learn more: https://t.co/tbIAmC0LGr#FIFA23 pic.twitter.com/NO2VVdzpdW

— EA SPORTS FC (@EASPORTSFC) June 23, 2023
Shapeshifters is arguably one the best promos in FIFA history and EA went all out this time. At the end of the day, video games should all be about fun and Shapeshifters is the epitome of the word fun. Kyle Walker as Goalkeeper? Check. An outfield made up of traditional Goalkeeper? Check.
Grade: S
17. Level Up
In hindsight, Level Up is a unique promo that demands the community to grind for a better version of some cards. However, in the eyes of the FIFA community, this promo was released a little too late into the game cycle.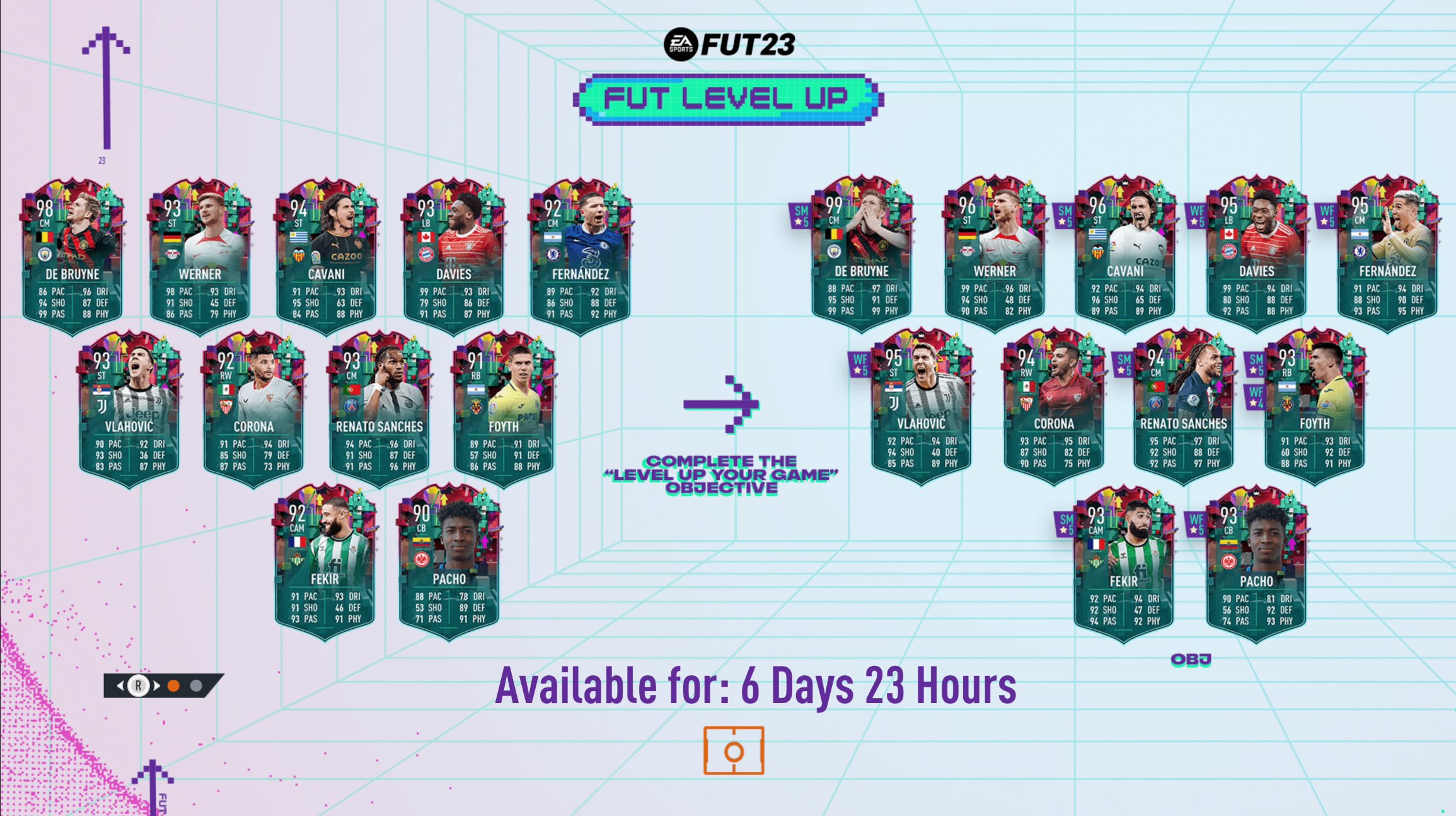 Asking the community to play 30 games with a themed squad in July is not ideal. Even though many people have completed the objectives, they were not really pleased about it and considered it as more of a chore.
Grade: C+
18. FUTTIES
FUTTIES has been a beloved promo in FUT History. It marks the beginning of the end of the FIFA Cycle and is also generally considered the time when EA starts giving back to the community. However, in FIFA 23, EA has thrown a curveball – one that is not appreciated by the FIFA Community.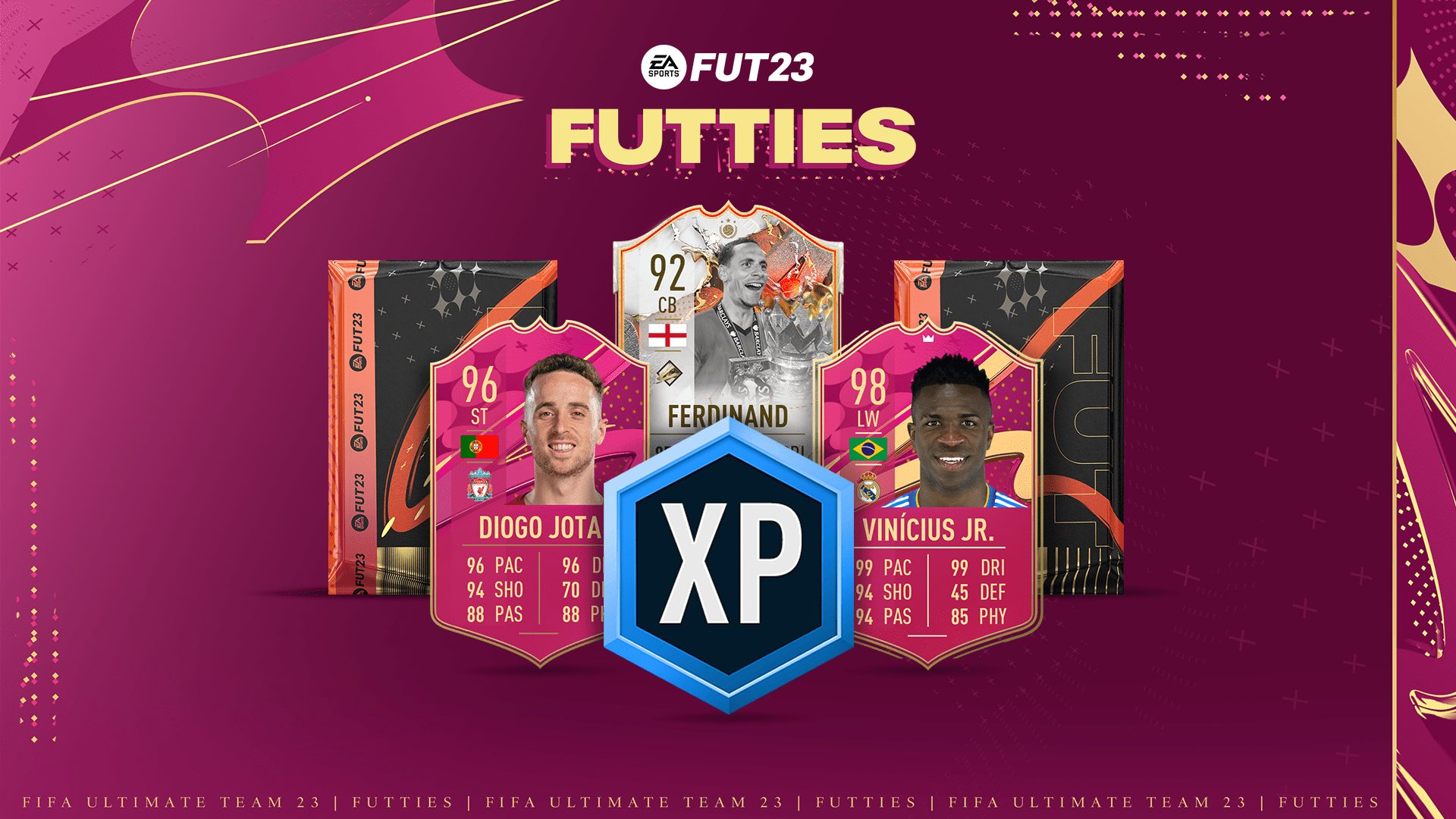 Usually FUTTIES players were made available only through SBCs and Objectives – therefore giving the players ample time to build fodders or grind gameplay for their desired cards. However, this time around, many FUTTIES cards have been released in packs. The only hopes for the FIFA Community to achieve them is either:
Get lucky and pack them or
Save coins to buy them.
However, we all know how rare it is to pack some cards. For example, FUTTIES Cristiano Ronaldo has appeared just 7 times in the PC market since its release. An average, scratch that, an elite FIFA player on PC had nearly 0 chance to own that card. One would guess that since EA is transitioning to a new football franchise in the future, they would try to get on the good side of the community. However, this move has left everyone confused.
Grade – D
FIFA 23 was a mixed bag, it had some ups and even more downs. From legendary players to engaging challenges, each promo left a lasting impression on the gaming community. As we say goodbye to this franchise, we look forward to the next set of surprises and memories in EA Sports FC.