The world of eSports has seen a meteoric rise over the past decade, and FIFA, being one of the most popular sports video games, has been at the forefront of this revolution. As we are getting closer to the release of the new EA SPORTS FC franchise, it's time to shine a spotlight on the top 10 players who have made waves last season in the FIFA 23 eSports community.
From their jaw-dropping goals to their strategic plays, these players represent the pinnacle of virtual football excellence. Whether you're a seasoned FIFA veteran, a casual gamer, or just a curious onlooker, prepare to be inspired by the sheer talent and dedication of these eSports giants.
Join us as we countdown the best of the best, celebrating the players who have truly left their mark in FIFA 23's eSports legacy. This list can also help determine the favourites in future tournaments for all your FIFA eSports betting.
10. Francesco "Obrun2002" Tagliafierro
Starting off our list is the Italian maestro, Francesco "Obrun2002" Tagliafierro. With his impeccable control and strategic gameplay, Obrun2002 has managed to captivate audiences and secure his spot among the elite last season.
SEASON RECAP FIFA23
FIFA 22 was for sure my first big year in the scene, and I knew that would be so difficult to keep the same level on FIFA 23, but I managed to achieve even more.
Can't wait for the new season 🤞🏼🍀 pic.twitter.com/WvSRRAiWcf

— Obrun2002 (@obrun2002) July 29, 2023
Among his achievements, we can list the semifinal against Manuel at the FIFAe World Cup 2023, a 4th place at the FIFAe Nations Cup 2023 representing Italy and a 5th place at the eChampions League 2023.
His dedication to the game and constant strive for improvement makes him a player to watch out for in the coming years.
9. Olle "Ollelito" Arbin
Hailing from Sweden, Ollelito's rise in the FIFA eSports scene has been nothing short of spectacular. Known for his aggressive playstyle and quick decision-making, he has taken down some of the biggest names in the industry.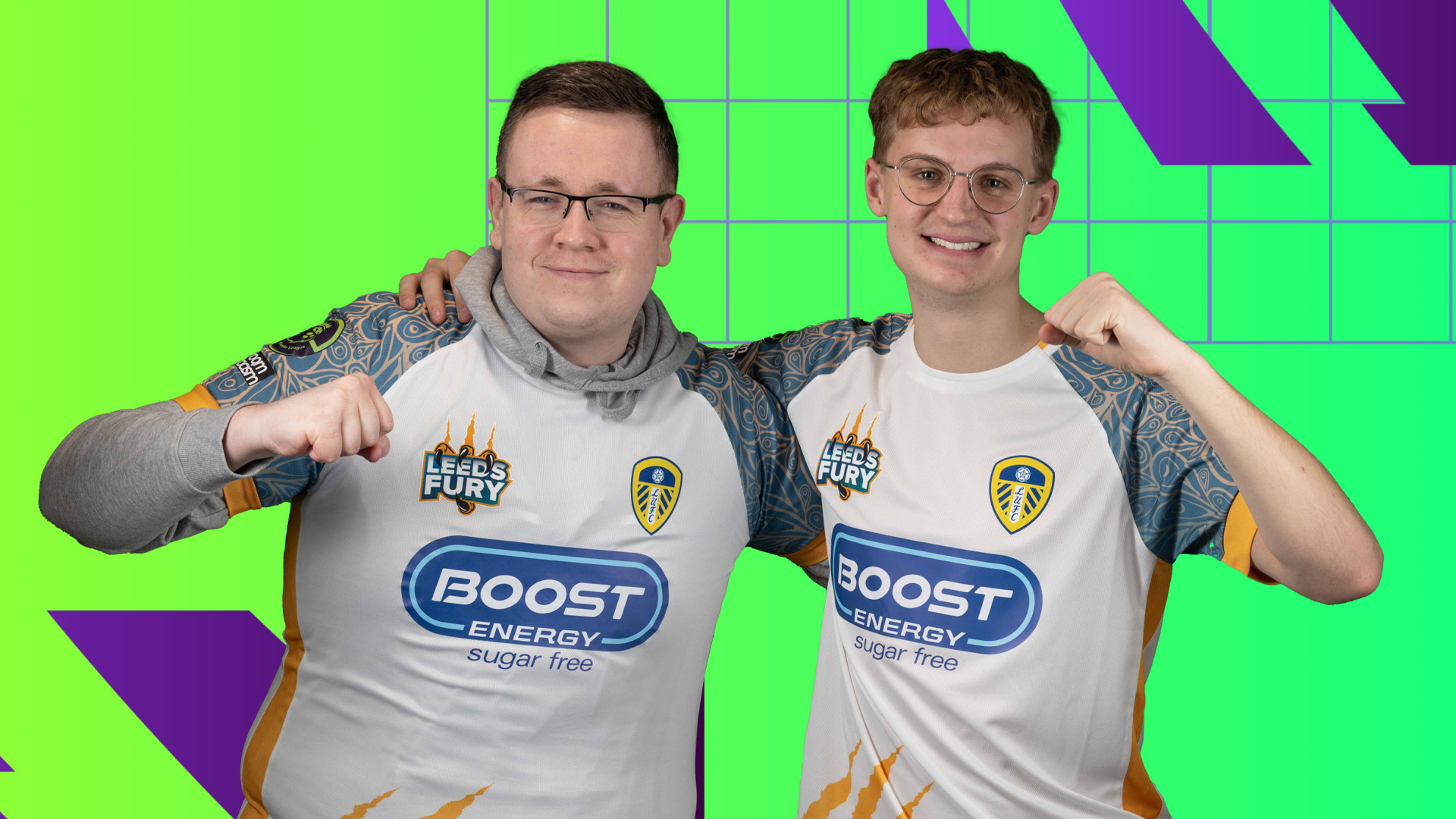 Olle started his FIFA 23 season by claiming the EA Sports Cup 2023 title. Shortly after, he managed to take home the ePremier League 2023 trophy representing Leeds United in the finals together with this fellow teammate Tom "Stokes" Stokes.
At the FIFAe Club World Cup 2023, he achieved third place for TG.NIP with the help of the next player on our list.
8. Levi "LevideWeerd" de Weerd
The Dutch have a rich history in football, and Levi "LevideWeerd" de Weerd is continuing that legacy in the virtual world. Best known for his attacking playstyle, combined with his tactical prowess, LevideWeerd is a formidable opponent.
One of the best ways to finish in #FIFA23! 😏@LevideWeerd taught the OneBlade Icons how to perform the ball roll trivela shot. It's as easy as that! 🫡 pic.twitter.com/gGptfUvQLm

— Team Gullit (@TheTeamGullit) July 5, 2023
As previously mentioned, Levi represents the same eSports team as Ollelito, so both share last season's achievements with TG.NIP. However, the Dutchman also managed a silver medal at the FIFAe Nations Cup 2023 and ended as a runner-up to the eDivisie 2022/2023 championship.
De Weerd's consistency and passion have earned him a well-deserved spot on this list.
7. Emre "EmreYilmaz" Yilmaz
Another Dutch sensation that has been turning heads with his fluid gameplay and sharp reflexes is Emre "EmreYilmaz" Yilmaz. His ability to read the game and adapt to his opponent's strategies has made him a fan favorite after winning this year's edition of eChampions League.
ECHAMPIONS LEAGUE WINNER 23 🏆

Amazing my first trophy in my career and one of the biggest 😍.

Working on this for months with @Team G and of course massive shoutout to @theje for coaching me this whole season long.

75.000 Dollar ☑️ pic.twitter.com/uLpwMt52jY

— Emre Yilmaz (@EmreYilmazz80) June 7, 2023
In addition to that major European title, he represented the Netherlands national team with fellow countrymen Levi and Manuel that finished second at the FIFAe Nations Cup 2023. He also achieved an honourable 9th place after reaching the knockout stage of the FIFAe World Cup 2023.
With a hunger for victory and a never-give-up attitude, Yilmaz is set to reach even greater heights in the future.
6. Paulo Neto
Brazil has given the world many football legends, and in the eSports arena, Paulo Neto is carrying that torch. His flair, creativity, and impeccable skill moves have dazzled audiences worldwide.
eSports is one big family but when you have 𝐲𝐨𝐮𝐫 𝐟𝐚𝐦𝐢𝐥𝐲 with you, it's even more special 🥹 pic.twitter.com/KOgMqzlr2H

— Atlanta United FC (@ATLUTD) July 17, 2023
2023 has been a big year for Paulo as he claimed quite a few achievements in the FIFA 23 eSports scene such as:
1st Place at FIFAe Nations Cup 2023
1st Place at eMLS League 2023 – Series One & Two
2nd Place at eMLS Cup 2023
3rd Place at eLibertadores 2023
Not a bad CV at all for the Brazilian. Neto's dedication to mastering the game has placed him among the best in the business.
5. Mark "Mark11" Zakhary
Mark Zakhary, better known as Mark11, has been a dominant force in the FIFA eSports scene. Hailing from Australia, he has put Oceania FIFA gaming on the map with his outstanding performances.
mixed emotions currently but certainly a sensational season 🥷🏽 pic.twitter.com/o2vaT0i63K

— mark zakhary🇪🇬🇦🇺 (@Marrkk11_) July 23, 2023
His strategic mindset and ability to stay two steps ahead of his opponents allowed Mark to win all three Oceania qualifiers for the FGS 23 and claim the champion title for the E-League 2023. While those are notable achievements, his biggest achievement in 2023 was ending as a runner-up at the biggest FIFA 23 eSports tournament in the world, the FIFAe World Cup.
Mark11's consistency and passion have earned him a well-deserved spot on this list.
4. Umut "Umut" Gültekin
Germany's Umut Gültekin has been making waves with his aggressive yet calculated playstyle. His ability to find the back of the net from seemingly impossible situations has left both opponents and audiences in awe.
After claiming the ultimate FIFA eSports title in 2022 by winning that year's edition of FIFAe World Cup, Umut returned in 2023 with more appetite for trophies. In fact, he claimed the champion title for FIFAe Club World Cup, DFB-ePOKAL and Virtual Bundesliga 2022/23 Club Championship. Other achievements include a bronze medal at eChampions League 2023 and a 5th place at EA Sports Cup 2023.
Gültekin's passion and dedication to the game are evident in every match he plays.
3. Paulo "PHzin" Henrique
Brazil's Paulo Henrique, or known as PHzin, has been a consistent top performer in the FIFA eSports world. His deep understanding of the game mechanics, combined with his quick reflexes, makes him a nightmare for any opponent.
#FeNC 2022 Champion ✅#FeNC 2023 Champion ✅

You voted @PHzin, The first ever back-to-back #FIFAe Champion as your Story of the Year! 🇧🇷 pic.twitter.com/wUUF0dL7TU

— FIFAe (@FIFAe) September 14, 2023
The young Brazilian pro player competed in no less than 12 official FIFA tournaments this year and managed to achieve the following accolades:
1st Place at FIFAe Club World Cup 2023 – South America
2nd Place at eLibertadores 2023
3rd Place at FIFAe World Cup 2023
PHzin's achievements and accolades speak volumes about his skills and determination.
2. Anders "Vejrgang" Vejrgang
The young prodigy from Denmark, Anders Vejrgang, has taken the FIFA eSports community by storm. With a record-breaking unbeaten streak and numerous titles to his name, Vejrgang's gameplay is a masterclass in precision and strategy.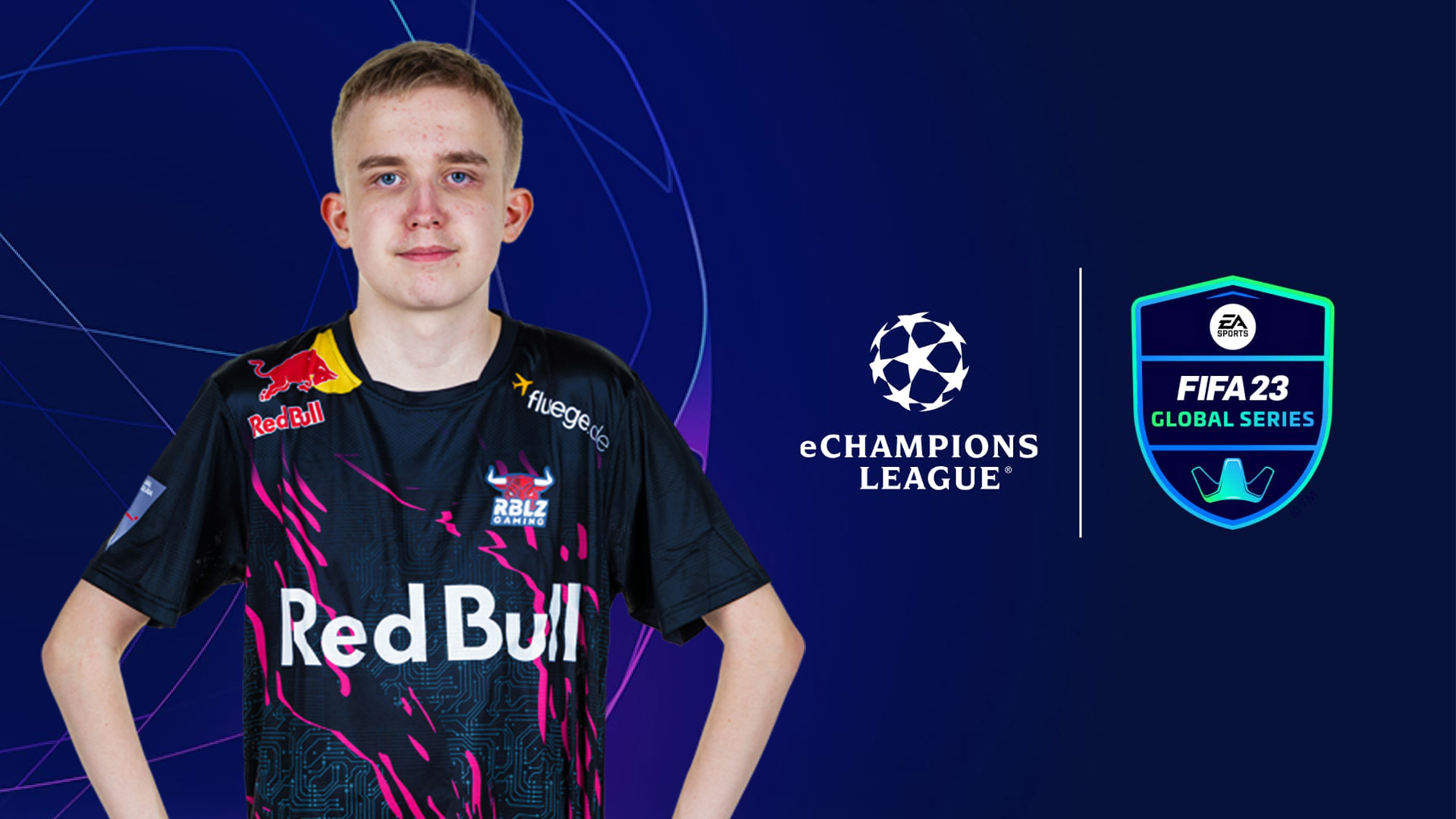 Vejrgang made news two years ago after going unbeaten in 535 games in a row in Ultimate Team's Weekend League. In present day, the Danish player has managed to win this year's edition of the FIFAe Club World Cup with fellow RBLZ Gaming teammate, Umut and succeeded in winning the Virtual Bundesliga 2022/23 Club Championship as well.
Other honours include a 4th place at eChampions League 2023 and a 5th place at the FIFAe World Cup 2023. His meteoric rise is a testament to his talent and hard work.
1. Manuel "Manuel" Bachoore
Topping our list is none other than the Dutch powerhouse, Manuel Bachoore. With a perfect blend of skill, strategy, and determination, Bachoore has established himself as the undisputed king of FIFA 23.
2023 is going to be a year that Manuel will never forget because he managed to win the eDivisie 2022/2023 championship, finish second place at FIFAe Nations Cup and lift the FIFAe World Cup trophy after a controversial final against Mark11.
His achievements, consistency, and ability to perform under pressure have earned him the title of the best FIFA 23 eSports player in the world.
WORLD CHAMPION🙏🏼🙏🏼❤️❤️ pic.twitter.com/afhn1ebPBq

— Manuel Bachoore (@ManuelBachoore) July 19, 2023
The world of FIFA eSports is filled with talent, passion, and intense competition. These top 10 players have showcased their skills, dedication, and love for the game, earning them a spot among the best. As the FIFA 23 cycle comes to an end, we can only expect even more thrilling matches and outstanding performances from these elite players in EA SPORTS FC.