The world of eSports is actively developing and continues to attract more viewers and fans every year. EA SPORTS FIFA is no stranger to this phenomenon as for the past few years, the game developers have been pushing the game into a more competitive experience for its players.
The eSports industry is valued at billions of euros today, and it attracts professional players and amateurs from all over the world.
It is worth remembering that virtual sports are directly related to traditional sports and there will always be a connection between them. For example, when you can't visit a poker room and play with real players in person, you can always replace it with video poker online, getting the same emotions and excitement.
The same case applies with real sports. When people faced restrictions on attending social events, virtual sports experienced a new birth with several major esports platforms popping up in the scene.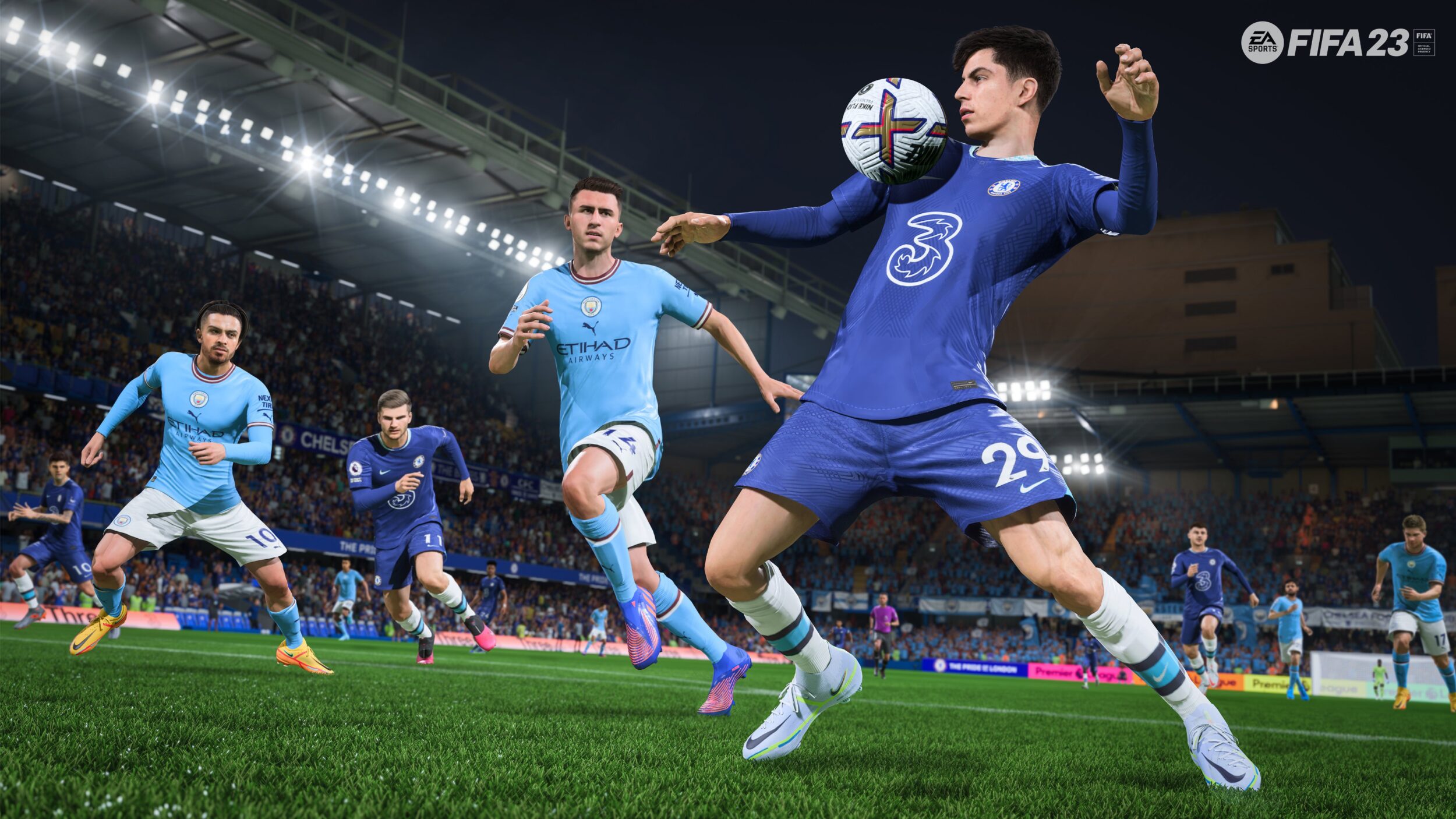 According to experts, in 2023, approximately 15.5% of internet users will watch eSports matches at least once a month. At the same time, it is predicted that the popularity of sports areas will increase, especially for FIFA and Formula 1.
Currently, the eSports world's leadership mainly belongs to first-person shooters games. Players show their skills in Call of Duty, Counter-Strike, Fortnite, and other disciplines. By the way, Fortnite is one of the most famous games. The previous prize pool was almost 3 million euros.
Football in the Real World and the Esports Scene
There is a solid connection between real football and esports. Some well-known football clubs and individual players form their own eSports teams to demonstrate their skills on an actual football field and game consoles.
It is known that Sergio Aguero, Neymar, Paul Pogba, and other equally famous athletes like to play FIFA on their free time.
eSports Could Become an Olympic Discipline
In 2024, the Summer Olympic Games will be held in France, Paris. French President Emmanuel Macron has already spoken about his vision for the upcoming event and stated that the 2024 Olympic Games are an excellent opportunity to include eSports in the competitive process.
The goals are piling up! 🥅 #EASPORTSCup@FUTWIZ 🆚 @rblzgaming

👉 https://t.co/zR8JXlvv3K
👉 https://t.co/D3Uq6ALIF6 pic.twitter.com/al3GG373Hf

— EA FIFA esports (@EAFIFAesports) December 5, 2022
The upcoming eSports tournament has been agreed upon with the International Olympic Committee and its representatives have already begun to draw up a list of sports disciplines that include: Cycling, Motorsport, Baseball, Rowing and Sailing.
Macron himself is confident that the inclusion of eSports in the Olympic Games will increase the popularity of these sports. Furthermore, the number of spectators who will watch competitions in real and virtual sports is expected to increase significantly.
Why is FIFA eSports Inferior to Other eSports Disciplines?
One of the most significant events in the world of sports is the FIFA World Cup, recently held in Qatar. According to experts, it has raised about $1.7 billion in sponsorship money, something that other sports don't come even close.
The event was also reflected in other markets – the popularity of sports betting, the sale of T-shirts of participating teams, etc., have increased. With each new World Cup, football is becoming more and more popular.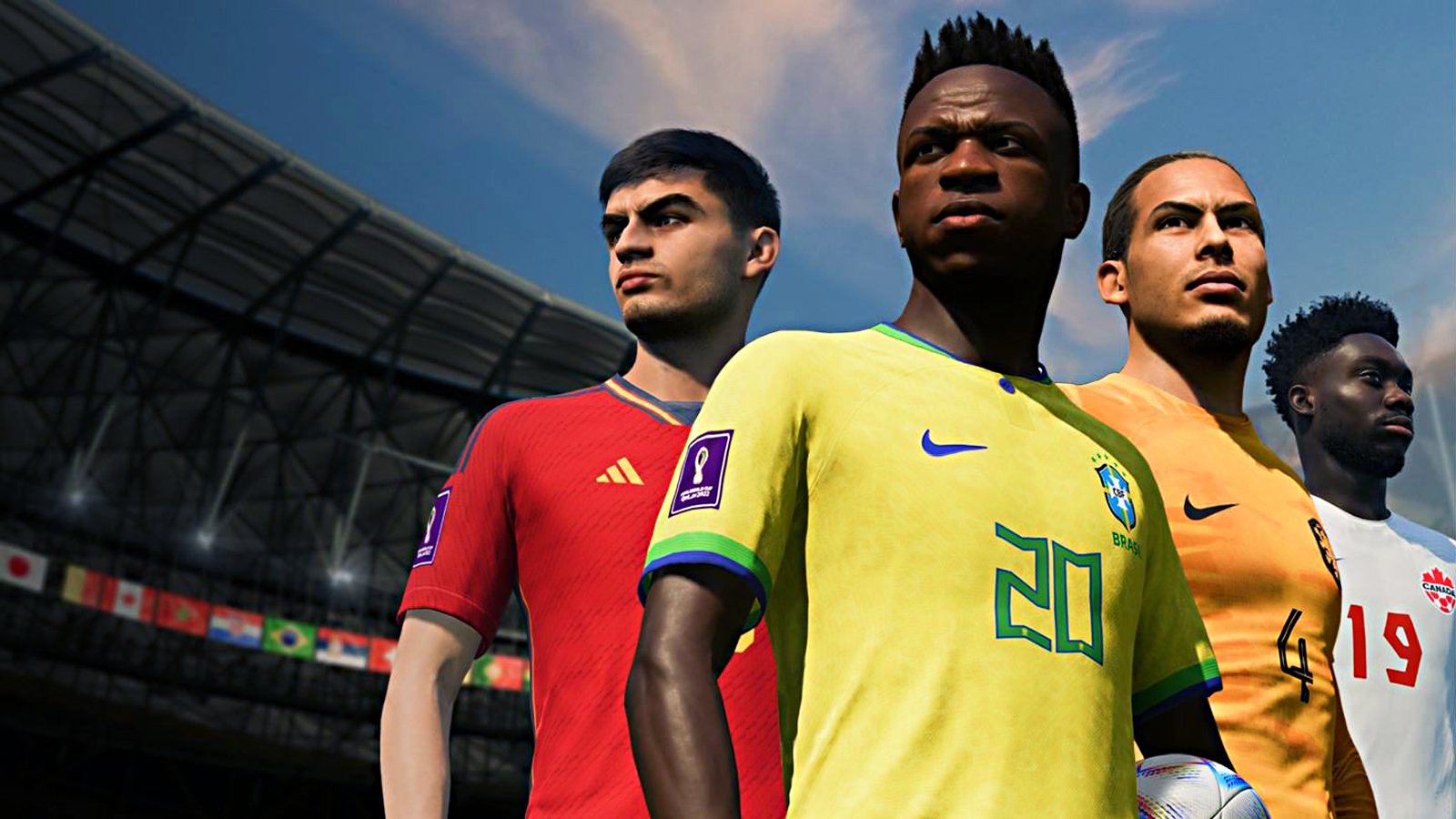 Just like football is a global sports game, EA SPORTS FIFA is also an international game with fans worldwide. Considering both real and virtual football's popularity, it's pretty surprising that EA's FIFA is not the most popular discipline in eSports.
According to experts, FIFA will never be on par with major eSports projects such as CS: GO, League of Legends, Dota, and Fortnite. Several reasons prevent FIFA from becoming a leader in the eSports market and it takes a little bit of history to understand where things went wrong.
How FIFA's eSports Scene Began
In the early days of video games, SEGA decided to run virtual football tournaments using an unusual format – double-decker buses which ran around the UK, with consoles and players on board.
There were several games to choose from, including a football simulator. The football game was exceptionally poorly optimized and constantly buggy, therefore players preferred Sonic the Hedgehog, making it the most popular in bus tournaments.
EA's first FIFA game was released in late 1993, but failed to win popularity at bus tournaments. Today, FIFA is one of the most popular games in the world, but just like in the old days, it still struggles with popularity in the eSports scene.
This is due to several feature-related limiting factors:
EA SPORTS FIFA sanctioned tournaments are played by individual players. The athlete controls only one player at a time, while the AI controls the others. Thus, the gameplay is often unbalanced and out of the player's control, which has caused issues over the years.
To participate in competitions such as the FIFA Global Series, players must play games only in the Ultimate Team mode, which leads to additional monetary costs for those who consider an eSports career.
It is possible that in the future, this may change – it is already known that FIFA and EA are breaking off their cooperation after nearly 30 years. The international governing body of association football intends to create its own game to conquer the eSports scene but EA will still have the lead until then.