Earlier today, FIFA and football fans on twitter were taken by storm after the Swedish football star Zlatan Ibrahimovic dropped a bombshell tweet accusing EA Sports of using his likeness in the FIFA series without his permission:
Who gave FIFA EA Sport permission to use my name and face? @FIFPro? I'm not aware to be a member of Fifpro and if I am I was put there without any real knowledge through some weird manouver.
And for sure I never allowed @FIFAcom or Fifpro to make money using me

— Zlatan Ibrahimović (@Ibra_official) November 23, 2020
The tweet in question was Zlatan Ibrahimovic's enquiring about the credibility of the player licensing organisation FIFPro. If you've played FIFA, PES or Football Manager in the past or recently, you would have surely seen the term FIFPro during the starting credits. FIFPro is the organisation responsible for managing player names and image rights for all professional players in the world of football. So when a pro player tweets a rant against that very organisation, sparks were sure to fly. The AC Milan striker further mentioned how the organization profited from his image for years without him realizing and demanded an investigation. And as if that wasn't enough, while we were busy researching for this article, another football superstar decided to jump on the bandwagon:
Gareth Bale was one of the first few players to react and come in support with the hashtag #TimeToInvestigate. Something seems really off about it and it was further amplified when Mino Raiola, superagent extraordinaire, retweeted Zlatan's tweet:
But what could be the reason to cause such a sudden uproar?
Some fans claim that this has to do with the recent partnership that EA Sports initiated with David Beckham, a deal worth nearly €45 millions over three years. This agreement will make the former Real Madrid and Manchester United star earn more annually than he did as a professional player. These claims have an additional angle reported by reputed football journalist David Ornstein.
Ornstein had reported back in July 2020, the presence of a huge scheme that involved intentional misuse of player data to promote various betting, sporting and data collection activities without the consent of players. This has launched a lawsuit against the responsible authorities under the moniker "Project Red Card" and already has more than 400 players signed up for this.
While this may make sense, there is a group who also believe this is nothing but a marketing gimmick. Some fans believe that these players are promoting an upcoming FUT 21 event that will be revelaed soon as it doesn't make sense for players from partner clubs of EA Sports FIFA to speak out against them this harshly. Zlatan Ibrahimovic even posed with his Premier League Man Of The Match card item three years ago for FIFA 17 Ultimate Team: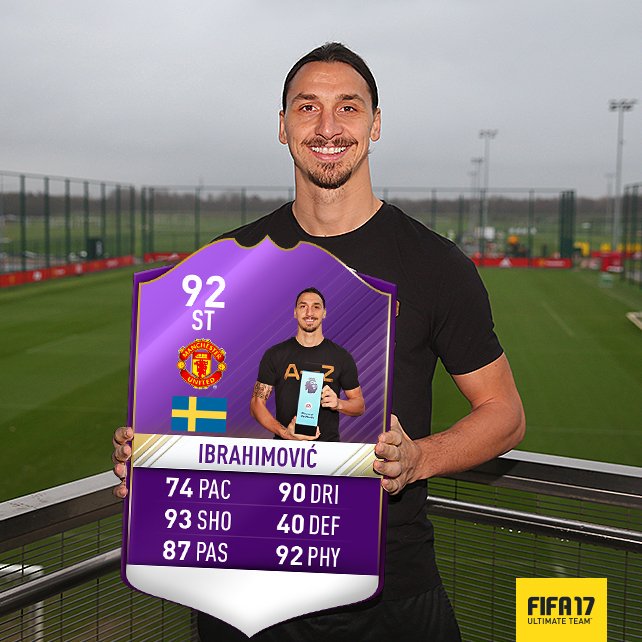 Whatever it might be, we are definitely keeping our eyes wide open for any development. Something similar to this had previously transpired between Diego Maradona and Konami for PES 2017. This incident led to a lawsuit from Maradona's lawyers that was eventually settled with the Japanese company. We can expect more info as the situation develops.
Watch this space for updates! What do you think could this be about? Do let us know in the comments down below!