The Pre-Season promo is back again for FIFA 21 Ultimate Team as we approach the release of FIFA 22. EA Sports recently revealed all the new Ultimate Team features coming in the next FIFA edition and thanks to this promo you will be able to unlock extra rewards in FUT 22 that will give you some advantage in starting your new Ultimate Team journey.
Throughout Pre-Season, players will have the chance to earn rewards in FUT 22 including packs, consumables, and more by completing Daily Squad Building Challenges (SBCs) and select Objectives in FUT 21.
What is Pre-Season Promo?
Pre-Season is a FUT promo that was first introduced in FIFA 20 in order to keep the audience engaged while fans wait the release of the next FIFA title. This promo give players the chance to enjoy the last few weeks of the game by grinding matches in order to earn rewards in FIFA 22.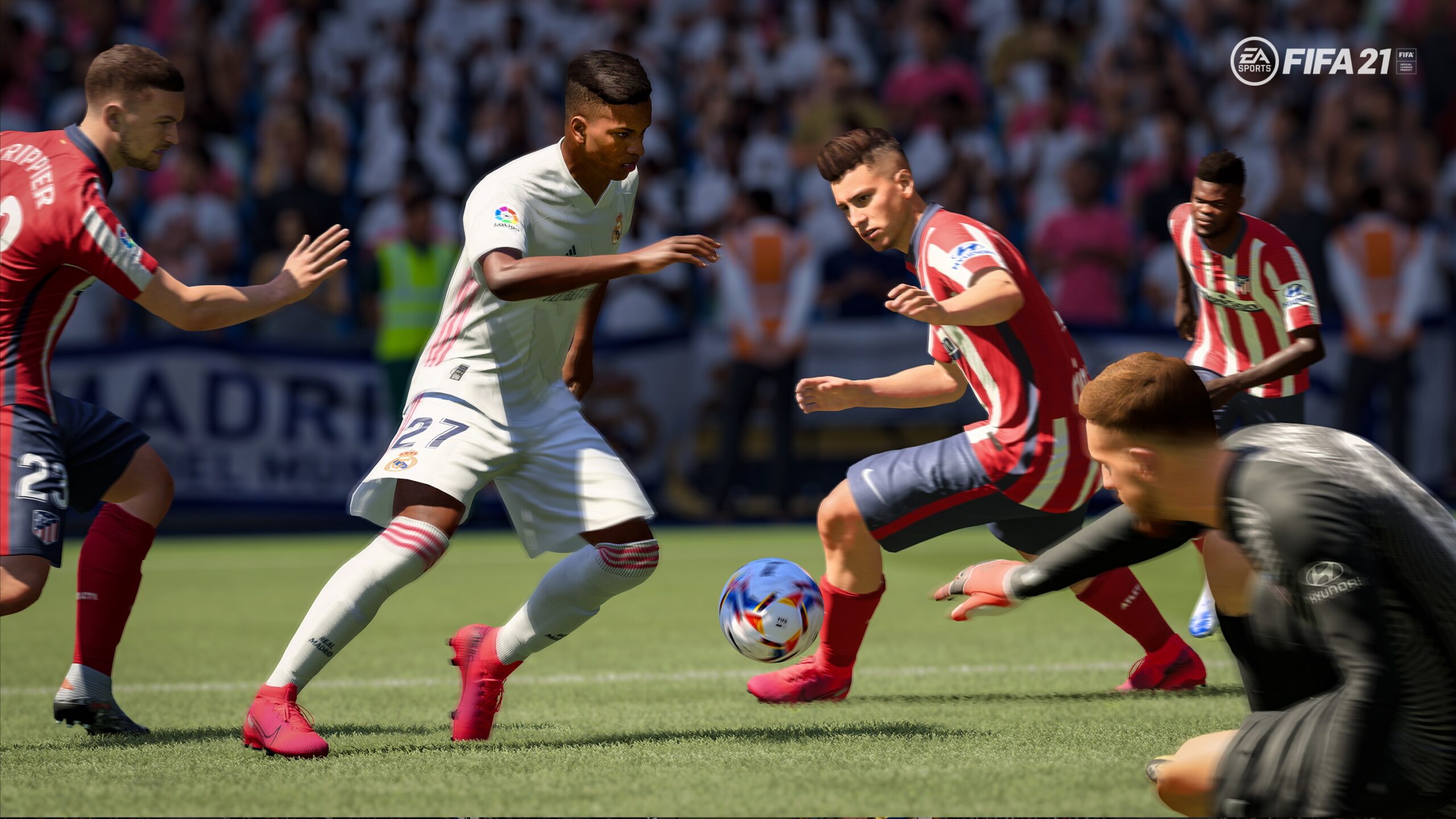 All the items that will be rewarded in FUT 22 Pre-Season are untradeable and will be granted by October 12, 2021. Players must login to their FUT accounts via the their consoles or Web App by November 12 to redeem their rewards.
How to earn FUT 22 rewards
Starting August 27th, each week there will be a new set of challenges and objectives in FIFA 21 Ultimate Team to complete, each granting you rewards in FUT 22. The rewards are not that significant so the objectives in order to get them don't require a lot of time or effort fortunately.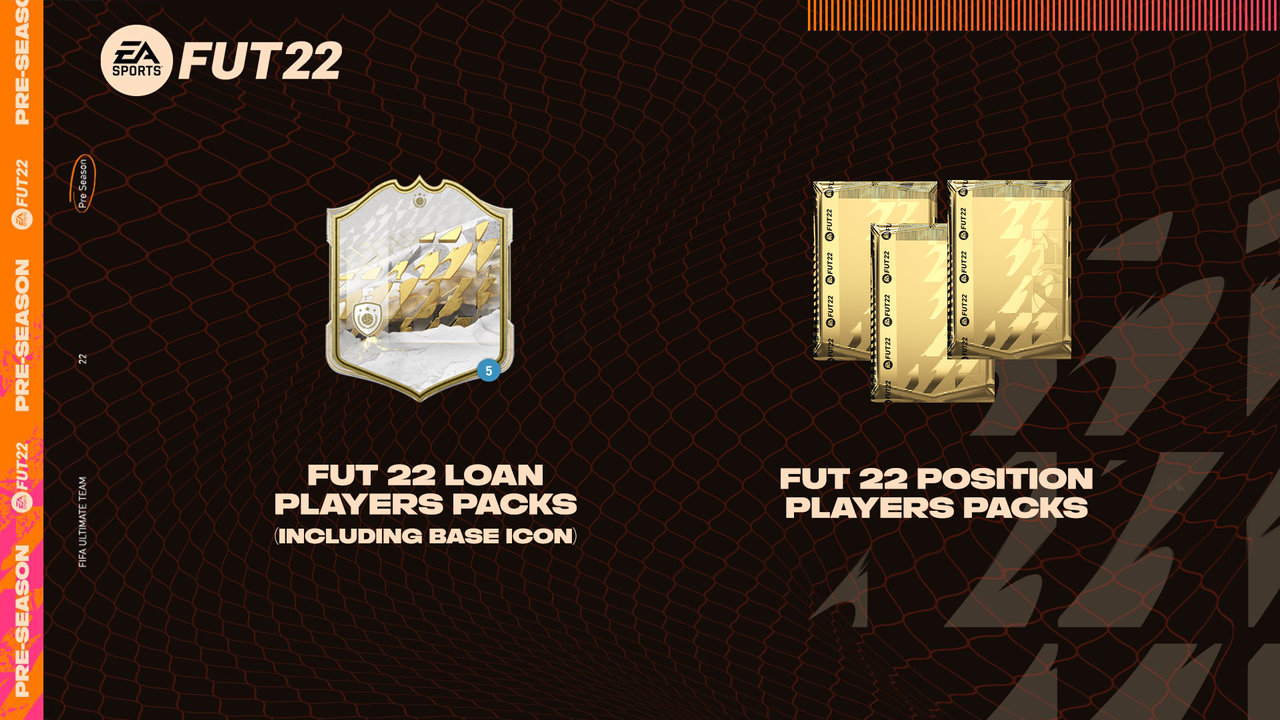 However you will still have to grind a few matches in order to get those coin boosts just like last year.
Pre-Season Week 1 – SBCs & Objectives
To start earning those sweet FUT 22 rewards you will have to start completing the first dedicated Squad Building Challenges (SBCs) and select Objectives that are already up in FIFA 21 Ultimate Team.
This week EA Sports will release a total of 5 Warm Up Daily SBCs that once completed in a row will get you an untradeable Mega Pack in FUT 21 and the corresponding FUT 22 reward. Completing these SBCs is very easy and cheap and the rewards are pretty decent. For the cheapest solutions for each of these SBCs and how to complete them please check FUTBin.
The same can be told about the Objectives! Currently there is one themed Objective available to complete called 'Team Tryouts' that contains the following in-game tasks:
Starting Squad – Play four matches in the Live FUT Friendly: Bring Your Best, with at least three min. 92 OVR players in your starting squad
Eye for Goal – Score using players with min. 92 OVR in three separate matches in the Live FUT Friendly: Bring Your Best
Wide Delivery – Assist using a cross with a min. 92 OVR player in the Live FUT Friendly: Bring Your Best
As you can notice, these Objectives must be completed in the 'Live FUT Friendly: Bring Your Best' mode in FUT 21. If you're worried about not having 92 OVR players in your club, worry not! If you will login to your FUT account this week, you will receive a free 5-match loan player pack that include Cristiano Ronaldo 99, Neymar Jr. 99, Leon Goretzka 95, Alphonso Davies 93 and Icon Moments Paolo Maldini 95.
You can take these players and build your squad around them. To compete in the aforementioned mode, your squad will have to feature at least 1 player with a rating of 92 or over and have no more than 5 loan players in the team. Completing this Objective will reward you a Rare Players Pack in FUT 21 and a small reward in FUT 22.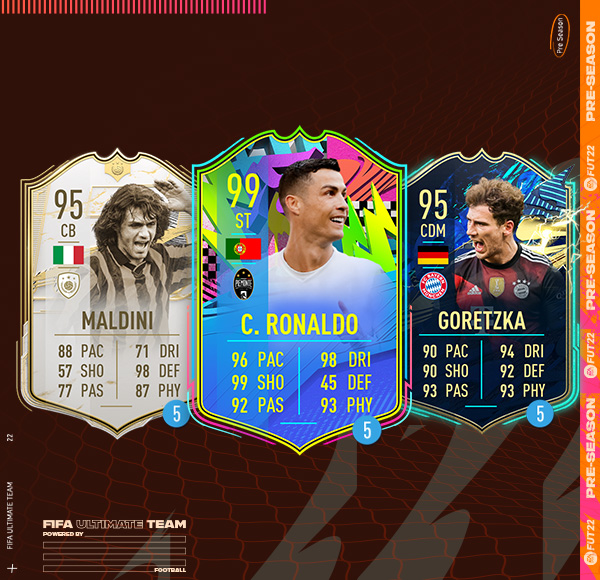 What are the FUT 22 Pre-Season rewards?
During the first week of the Pre-Season event, you can unlock the next rewards in FIFA 22 Ultimate Team:
FUT 22 Coin Boost (5 games x 1000 coins) x 2

Complete all 5 Warm Up Daily SBCs in FUT 21 to unlock this reward.
FUT 22 Kick Starter Pack – Complete the 'Team Tryouts' Objective to unlock the following:

5 x Chemistry Styles (Guaranteed 1 Shadow/Hunter)
5 x Gold Rare Player Contracts
1 x FUT 21 Kit Pick (Choose between El Chavo, Venice Beach FC, Alive & Kicking, FUT Future Stars Kits)
Gold Players Pack
FUT 22 League of Your Own Pack – includes the following:

3 Gold Bundesliga Players Pack (1 Rare)
3 Gold LaLiga Players Pack (1 Rare)
3 Gold Ligue 1 Players Pack (1 Rare)
3 Gold Premier League Players Pack (1 Rare)
3 Gold Serie A Players Pack (1 Rare)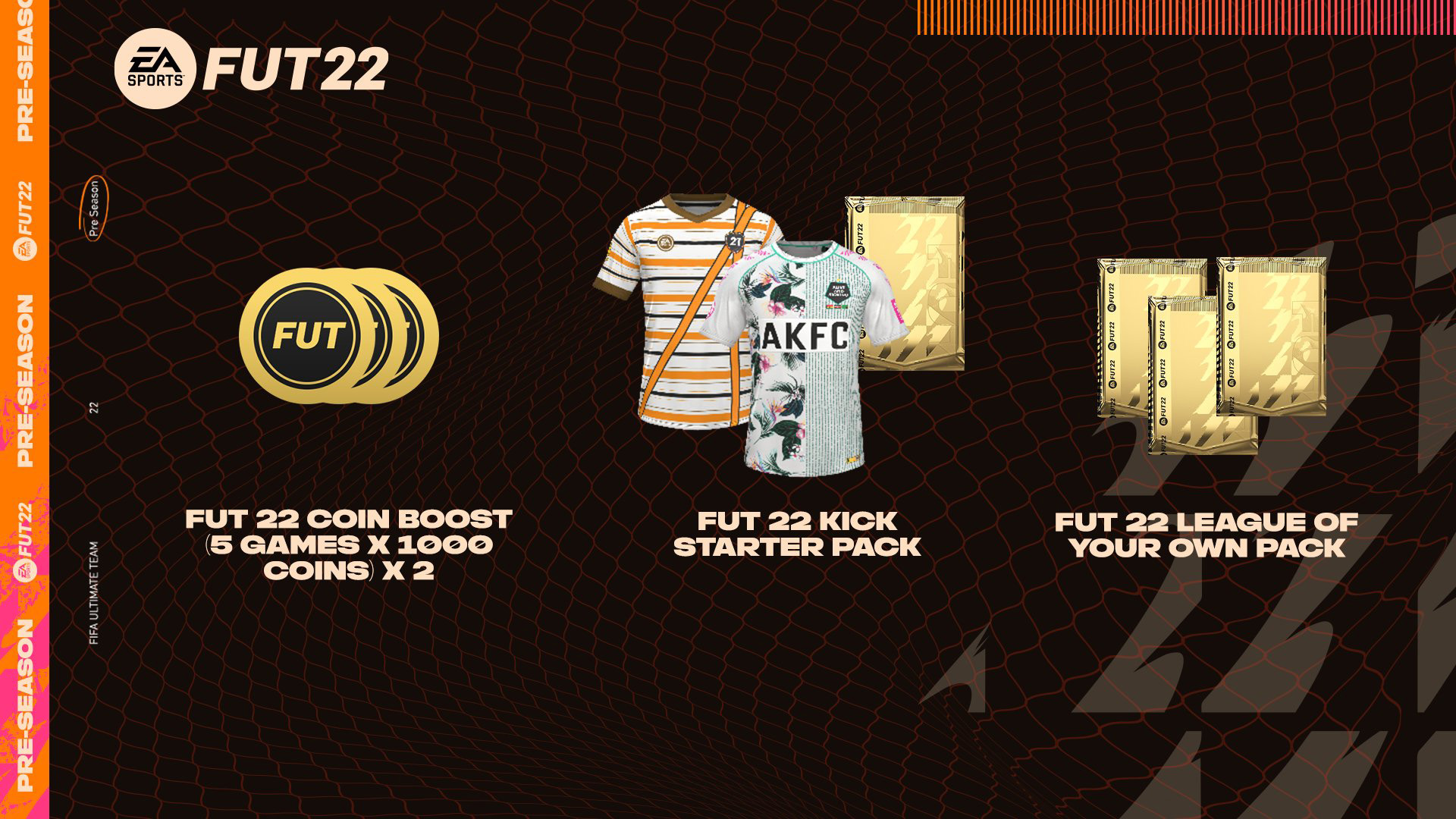 More rewards will be made available in the second week of the promo starting September 3, 2021! Also this week we will see the return of some of the best Special Player Items from past FUT 21 promos in packs. You can check out the full list of available special players during FUT Pre-Season in packs here.
FIFA 22 will be available on PC, Xbox One, PS4, Xbox Series X|S and PS5. The game will be released worldwide on October 1st but you will be able to play it earlier on September 22nd thanks to EA Play.