The assist men.
The players with the highest passing attributes in FIFA 21 have been revealed today. The passing is calculated based on the short passing, long passing and crossing attributes of a player.
The next 20 players will find their teammates with precision others can only dream of: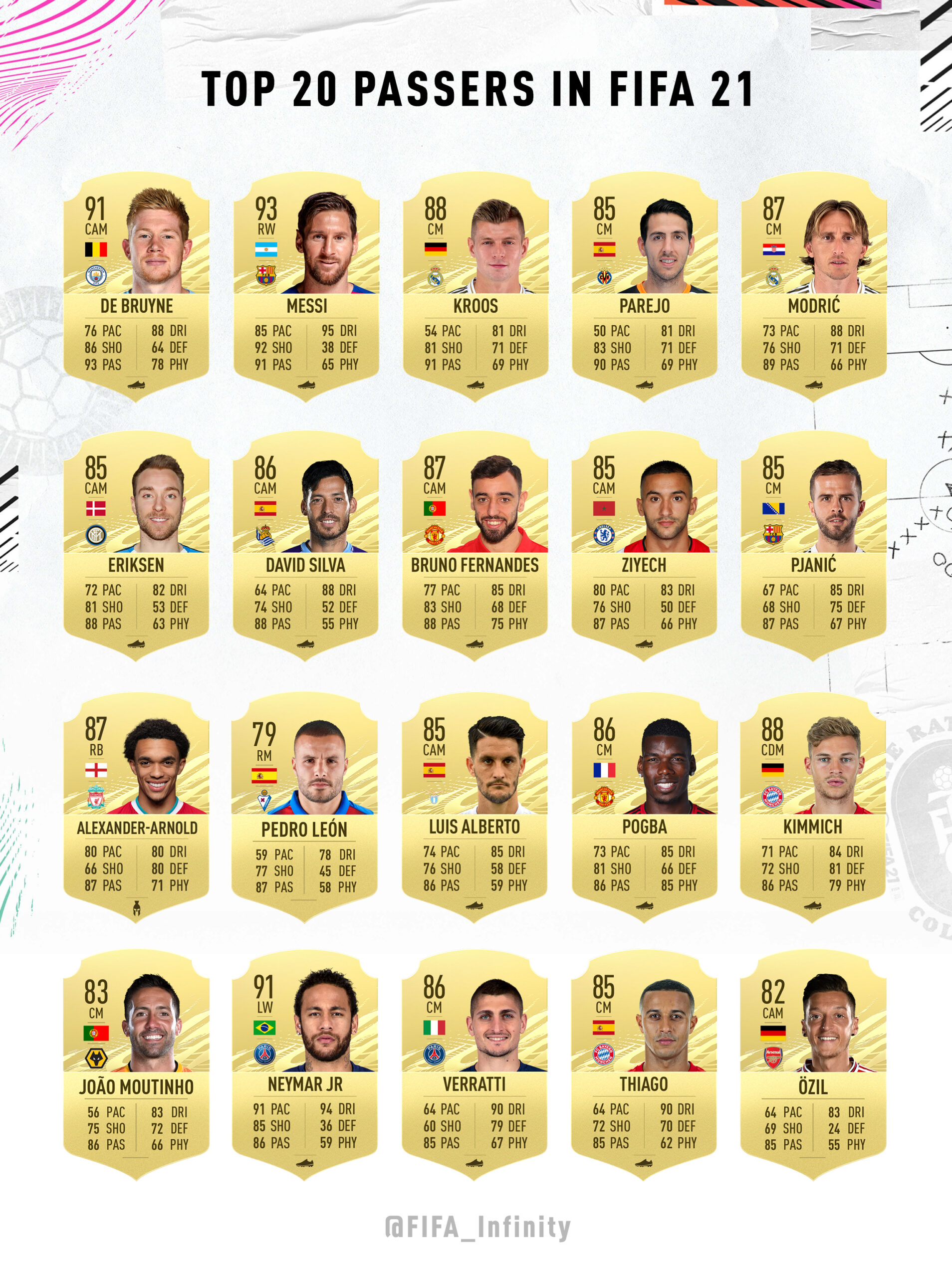 For more FIFA 21 player ratings follow us on twitter or visit the FUTBin database.