Pace, pace, pace! That's the name of the game.
Today we finally found out the players that will be responsible for all the broken controllers in FIFA 21 aka the fastest players in the game. EA Sports only revealed the Top 20 for now but we expect more pace monsters to be revealed in the following days.
Of course the list includes the likes of Adama Traoré, Daniel James or Sadio Mané who are well known for their speed on the pitch. The full list can be viewed in the image below: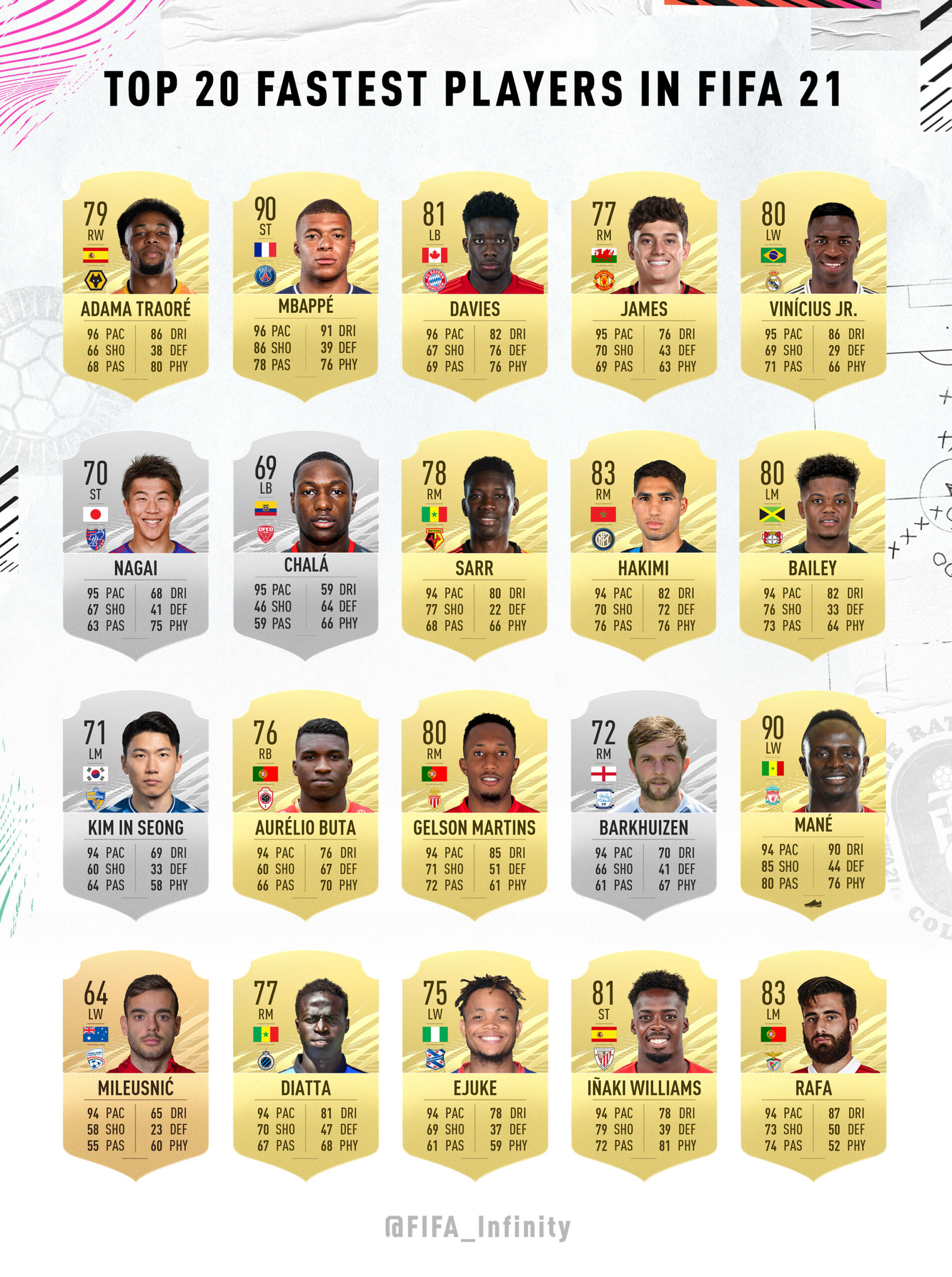 For more FIFA 21 player ratings follow us on twitter or visit the FUTBin database.