The snipers.
Taking free kicks are one of the best parts of the gameplay and with the next 10 players you will be able to place the ball in the net with a precision that most can only dream of.
The list features major free kick masters such as Lionel Messi, Neymar Jr. or Miralem Pjanić. Another fine addition to the list is the free kick legend Shunsuke Nakamura who at 42 years is still banging amazing free kick goals. Here is the top 10 free kick takers in FIFA 21: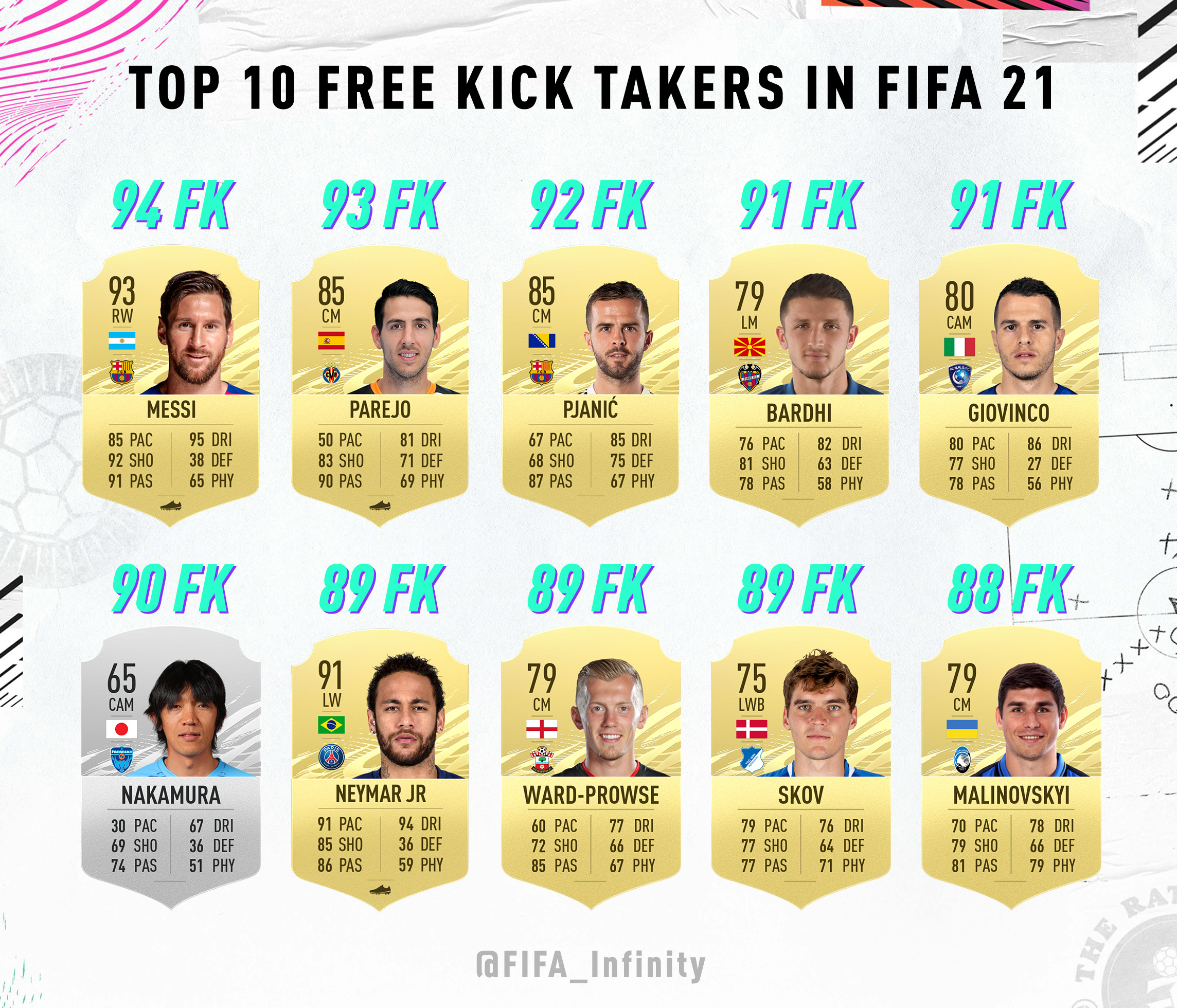 For more FIFA 21 player ratings follow us on twitter or visit the FUTBin database.
FIFA 21 will be released worldwide on October 9th but you will be able to play it earlier with EA Play.