The beasts of FIFA 21 unveiled.
The following 20 players have the highest strength rating in FIFA 21 making them the strongest and most physical players in game. Adebayo Akinfenwa still holds the record for the strongest player in the game for the eighth year in a row! Football stars like Lukaku, Koulibaly and Kondogbia also feature in the list below: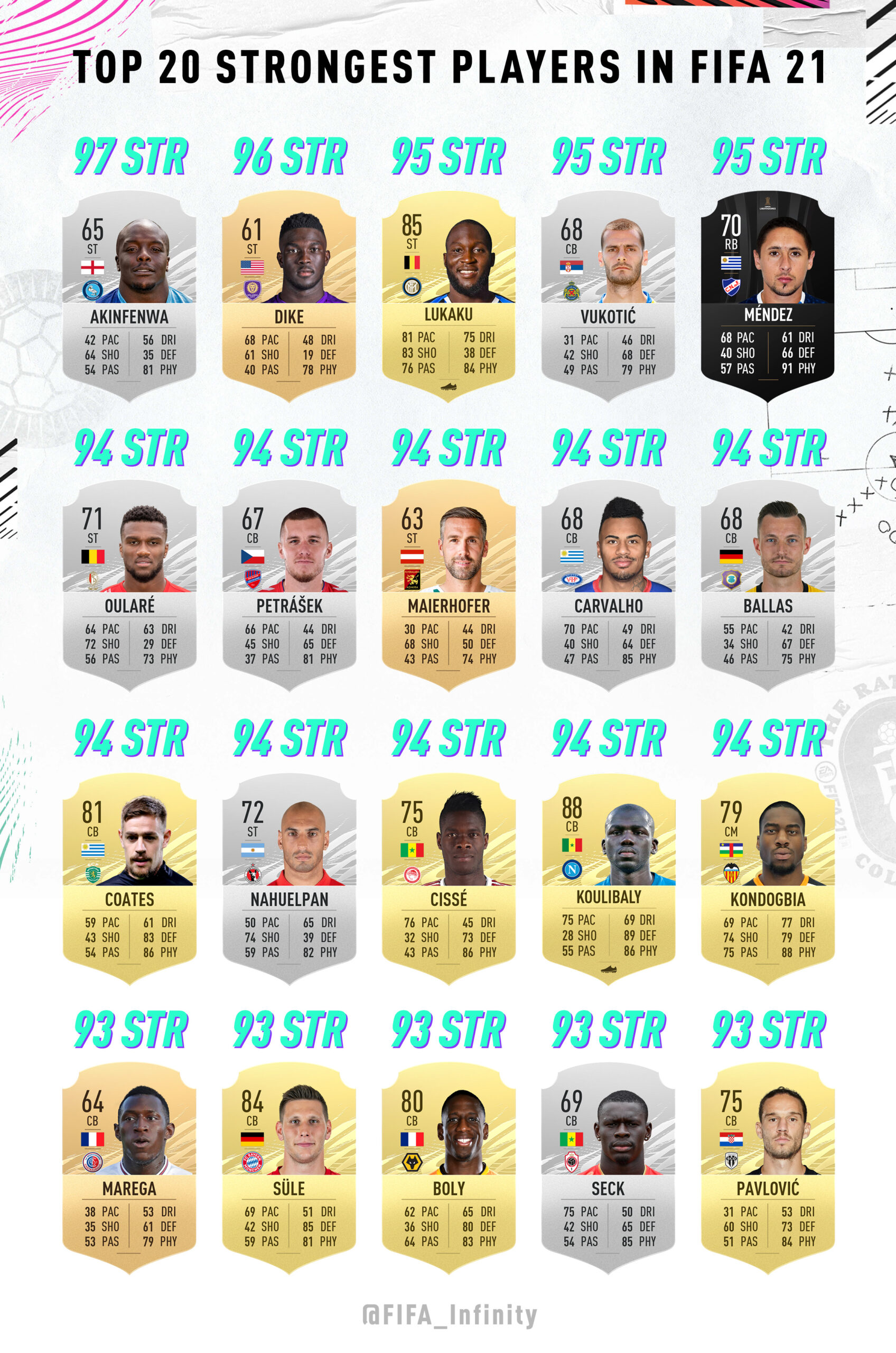 For more FIFA 21 player ratings follow us on twitter or visit the FUTBin database.
FIFA 21 will be released worldwide on October 9th but you will be able to play it earlier with EA Play.