Taking the reins of your boyhood club on FIFA 23 and trying to lead them to ultimate glory is indubitably loads of fun. Alternatively, you may seek to revive a fallen giant from lower ranks.
You could also attempt your hand in not so popular leagues, but what if you are looking for a new challenge, something a bit more radical, something that allows you to step into someone's shoes and journey them into a whole new direction?
Whether you are new to career mode or a seasoned veteran, there are always ways to spice your careers up and that is why we have put together this article of six storylines of well-known players as managers in FIFA 23 and make you relish playing many seasons in the game.
How to make a real player a manager?
First off, you need to know how to turn a player into a manager in FIFA 23 Career Mode, right? Well, that's rather easy if you follow the next steps:
Start a Player Career.
Opt for a Real Player rather than Create a Player.
Choose the player you would like to use as a
Real Manager, for example, Gianluigi Buffon.
Go to My Player actions in My Pro and choose Retire.
Then voilà… you will be offered a limited number of random clubs to manage.
However, if there is a certain club that you wish to manage, in the Main Menu, transfer your player to a club in the same division or one above that is at least 1 to 2 stars higher than the club you want to join. Then follow the above procedure of retiring your player once you start your career.
Why should I try this challenge?
One of the biggest reasons why "Real Players as Managers" is more fun is because it's similar to a Road to Glory as you will have to start with an unpredictable random lower tier mediocre team, build your name up until you ultimately find and take the reins of their old club and win it all or become the legend of a new club.
You can even do what they were unable to during their pro years. For instance, Buffon never won a UEFA Champions League medal throughout his pro career, could he finally win it as a manager?
The possibilities of ongoing storylines to spice up your career are endless. And, in conclusion, it is always enjoyable to play with someone who has a real in-game face and this option offers more variety than the actual manager faces you find in the game.
The Storylines

1. Gianluigi Buffon
Parma is a football club it all began for Gigi Buffon, but they have never lifted the Italian top flight trophy, can he lead them as their manager to their first ever Serie A Title and also try to win the one trophy (Champions League) he never managed to win as a player?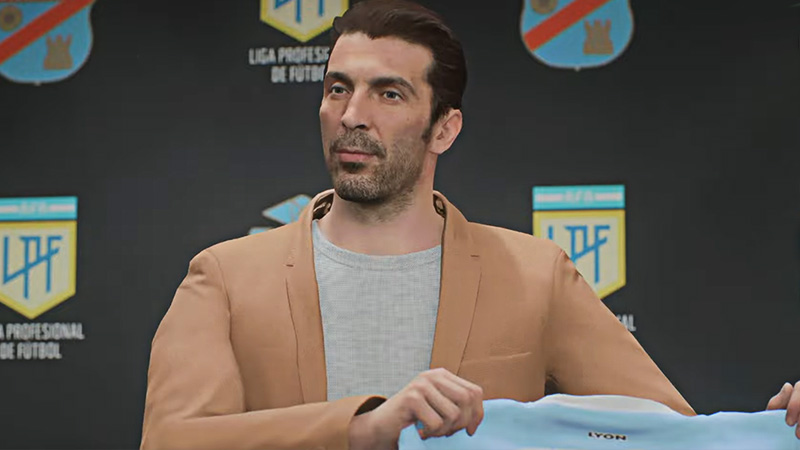 Buffon is widely regarded as one of the greatest goalkeepers of all time. He is one of the few recorded players to have made over 1,100 professional career appearances. At club level, Buffon's professional career began with Parma in 1995, where he made his Serie A debut.
He soon broke into the starting line-up and earned a reputation as one of the most promising young goalkeepers in Italy, helping Parma to win the Coppa Italia, the UEFA Cup and the Supercoppa Italiana in 1999.
He thereafter went on to win every trophy and individual player award before him except one, the Champions League. Parma on the other hand, are one of the most successful clubs in Italy yet are far away from being considered one of the best again.
Bring Buffon and Parma to ultimate glory. Alternatively you can go with the presently troubled Juventus as it's the other club that he cemented his legendary status, or even better do them both!
2. Zlatan Ibrahimović
Regarded as one of the greatest strikers of all time and one of the most decorated active footballers in the world, having won 34 trophies in his career across almost 10 football clubs. Ibrahimović is a perfect example of a journeyman career.
Zlatan received his first pair of football boots at the age of five and it was obvious even at this early age that he had the potential to become an extraordinary footballer. He grew up in the infamous neighbourhood Rosengård known for being one of Sweden's roughest areas, but this did not hinder him.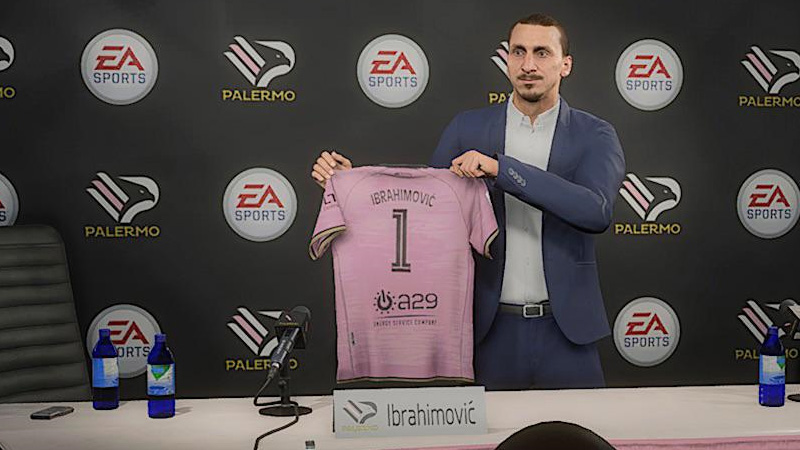 After playing for a local Swedish Club for a couple of years he transferred to Malmö FF in his teens, and it was here he started to pursue a career as a professional footballer. Today he is regarded as one of the greatest strikers of all time and is one of the most decorated active footballers in the world having won trophies everywhere he went.
Therefore, start a journeyman career with Zlatan Ibrahimovic and try to win as many trophies and individual awards as you can including the Champions League medal and international trophies as he has never won them during his professional career.
3. Cesc Fabregas
Start a player career with Cesc Fabregas, simulate the first season, retire at the beginning of season two and try to become a manager as good as he was a player in the following clubs: Barcelona, Arsenal and Chelsea.
Why the above clubs? Fàbregas came through La Masia, Barcelona's youth academy. During his senior three-year spell at the Camp Nou, Fàbregas played alongside Xavi and Andrés Iniesta and won a La Liga title, the Copa del Rey, the FIFA Club World Cup, the UEFA Super Cup and two Spanish Super Cups.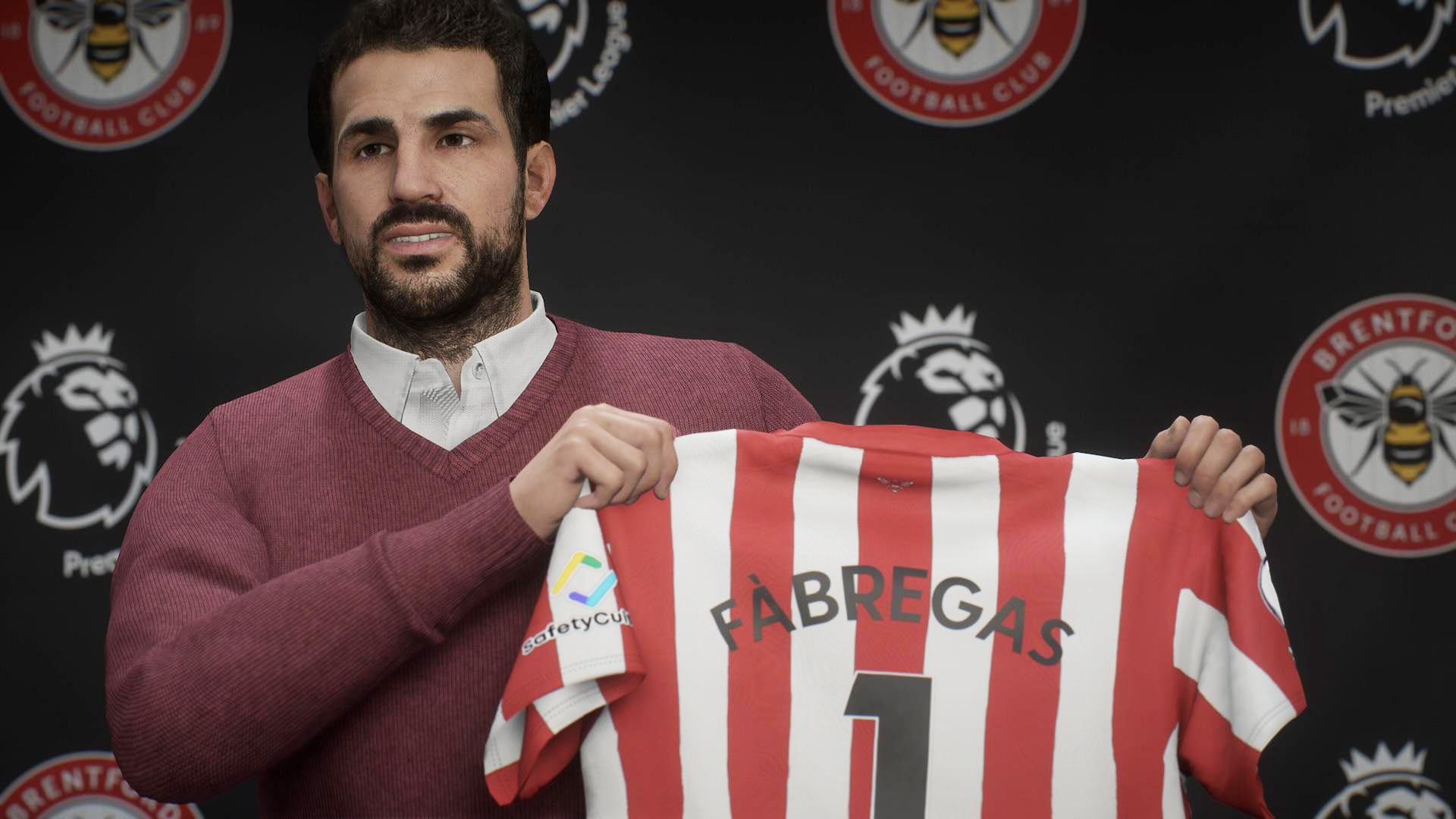 While at Arsenal, he broke several of the club's records in the process, earning a reputation as one of the best players in his position, and won the FA Cup in 2005. In his first year as a Chelsea player, he helped the team secure League Cup and Premier League triumphs.
However, like many players in this list, he has never won the Champions League. It is now your job to ensure that he wins everything he has never won with the above mentioned clubs.
4. Pepe
Regarded as one of the greatest defenders of his generation, Pepe is a "no-nonsense" defender who made a name for himself at Real Madrid winning everything there is to win there. Start a career as him and apply his aggressive side to your management style (ex being harsh to your players) and also only sign players like him to your team (ex Sergio Ramos, Mario Balotelli, etc).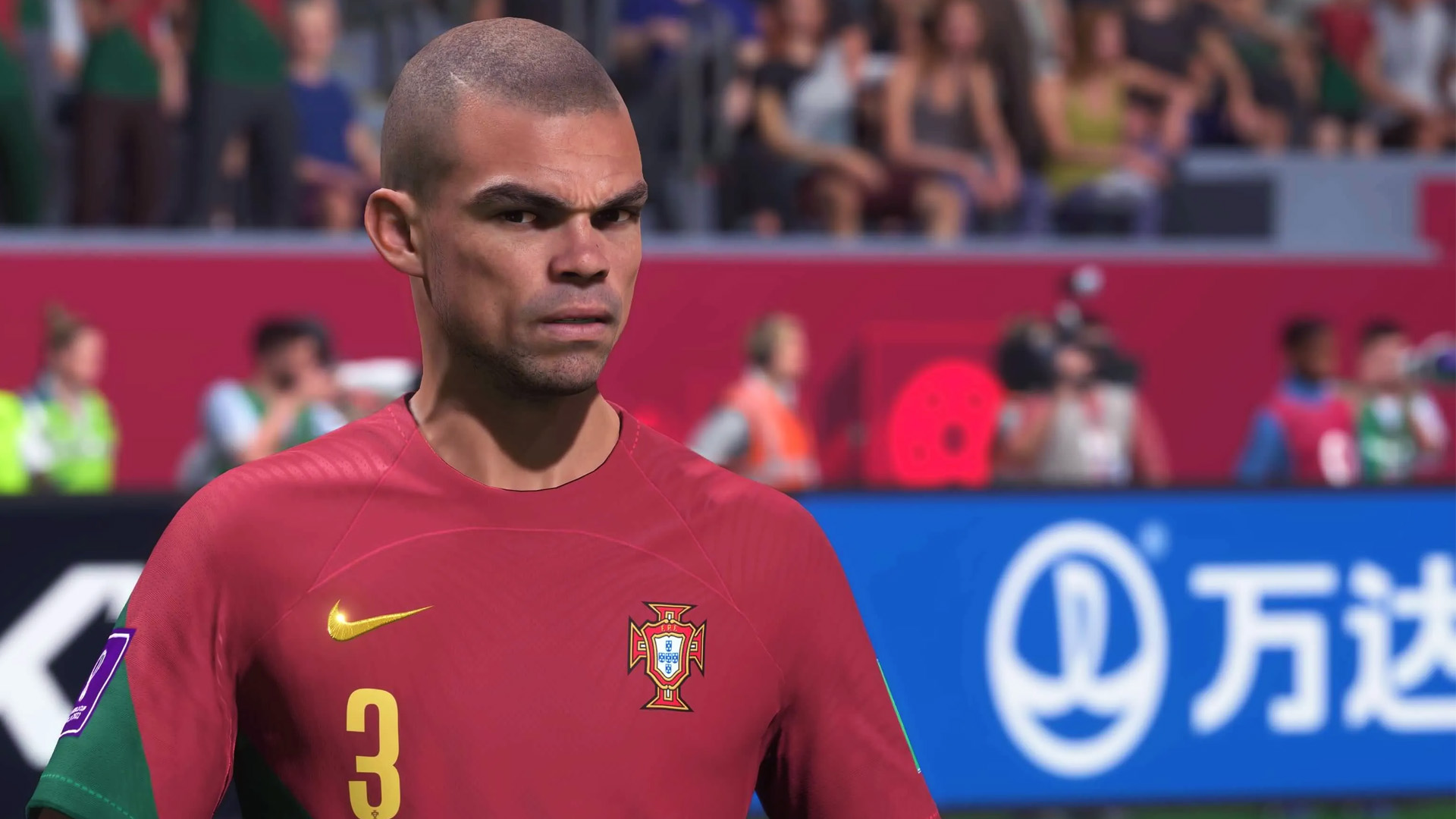 A quick, aggressive, physically strong, and tenacious defender, Pepe is known for his work-rate and hard-tackling style of play. However, despite his defensive abilities, he has also drawn criticism in the media due to his tendency to pick up cards, as he has often shown violent or unsportsmanlike behaviour, which includes diving, and violent challenges on the pitch.
Therefore, rebuild a club with players similar to him and incorporate his aggressive behaviour into his management style. In other words, be a "no-nonsense" manager.
5. Luka Modrić
Modrić has anchored Croatia's second Golden Generation, participating in every major tournament Croatia has qualified for, including the UEFA Euro 2008, 2012, 2016, and 2020, as well as the 2006, 2014, 2018, and 2022 FIFA World Cup. Despite all these participations, he has never won any trophy with his country.
Therefore, international management can be a quicker, stripped-back save, as you go through qualifying for major tournaments, friendlies, and the likes of the World Cup and the European Championship with Croatia. Go on an international journey.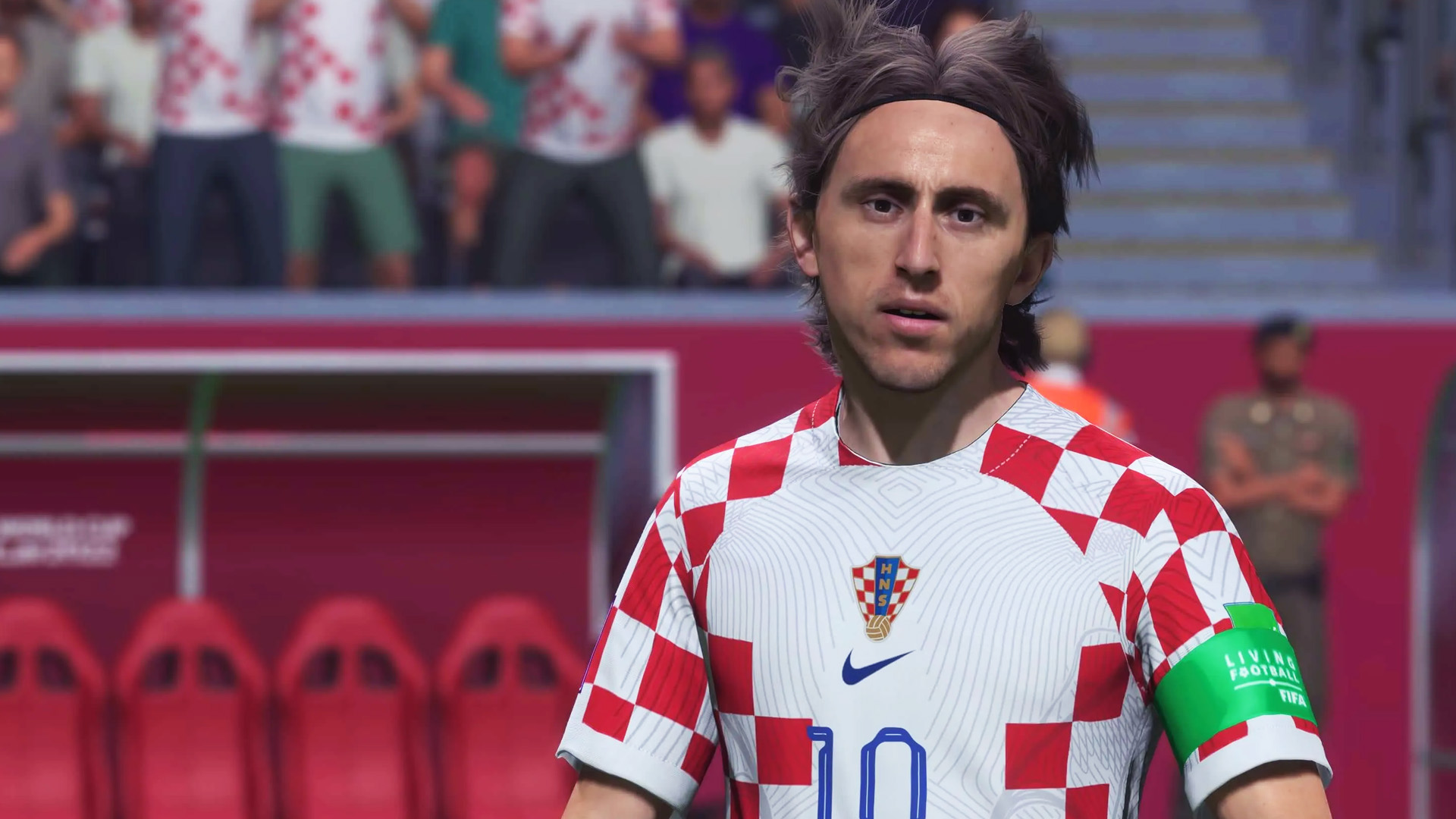 Start a player career with Luka Modrić and rebuild a club with Croatian players only. Your aim is to ultimately win everything with them domestically and continentally, including accepting a Croatia national offer and winning every international silverware with them. Something they haven't been able to do so far.
6. Harry Kane
Not many will be happy with this storyline as Harry Kane is still only 29 years old. Incredibly, despite being one of the best English players of his generation and scoring over 200 goals, Kane has never won any silverware during his career.
The idea here is therefore to start a new career with Harry Kane, build your name up until you find yourself at Tottenham Hotspurs and help both the club and yourself win some major silverware.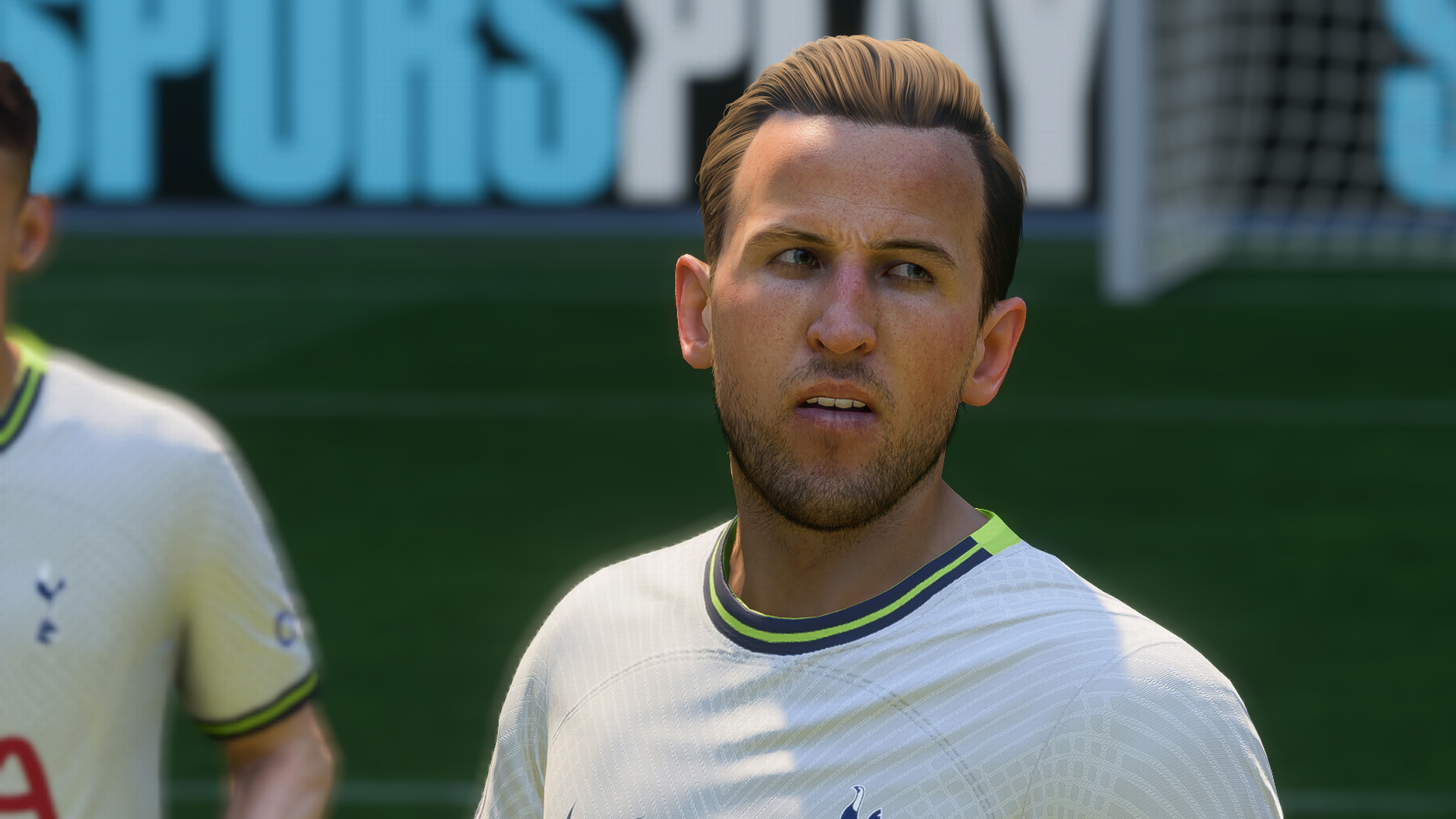 He may be one of the greatest strikers the Premier League has ever seen but Kane has suffered heartbreak in his career when it comes to winning trophies. He finished runner-up in two League Cup finals, a Champions League final and the European Championships.
Is he the greatest ever player not to win a trophy in his career? Change that!
FIFA 23 is available now on Playstation 5, Playstation 4, Xbox Series X|S, Xbox One and PC.