After many months of work FIFA Infinity presents you the biggest patch tool ever made for FIFA 12,the Graphic Switcher 12!Tool developed by our great programmer,scouser09!
This program allows you to quickly switch graphics in FIFA 12!The tool contains over 100 graphic files made of:adboards,scoreboards,popups,balls,turfs,referee kits and many more!

:: Program Credits
==================
scouser09 – Program and Setup
Damien – Interface Graphics, Setup, Installer
:: Patch Credits
================
Damien
molokodrinker (FifaFrance)
Lenar_31 (FIFANN)
Darxxx
2pi (Editing Generation)
Evolution
Suraka
ManUtdFan20
ANB_Seth
Danilo Pinheiro
Timo The Owl
CJD17
TeneCee (FIFA Dome)
adrizrace44
pao4ever (GreekSuperPatch)

The program is ONLINE & Career compatible!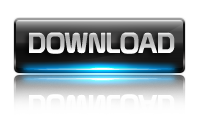 Read the "Read Me" & Help file to install & run the program correctly!

* You cannot re-upload this patch!You can redistribute this patch only and only using the link of the post! *