We start the week with another face pack!The 7th volume of the international face pack update series is up and ready for download!The face pack was made by our newest face maker,KrisDzung276!
The face pack contains 6 new face updates for:
– Benzema (Real Madrid)
– Fabregas (Barcelona)
– Javi Martinez (Athletic Bilbao)
– Sneijder (Inter Milan)
– Park (Manchester United)
– Cavani (Napoli)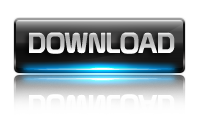 Read the "Read Me" file to install all faces correctly!
Revolution Mod 12 codes update:
assignPlayerFace(179813)
assignPlayerFace(177610)

Copy and paste these codes in the player.lua file of Revolution Mod 12!
* You cannot re-upload this patch!You can redistribute this patch only and only using the link of the post! *