Authentic player likenesses are an unsung and vital part of what makes the FIFA series so popular. It adds a level of immersion that many franchises struggle to replicate.
It's a common trope for Career Mode players to remove or ignore any player who doesn't have their real face in-game. It can ruin the immersion when you've got a player on your team who looks almost identical to four other people on the pitch.
It might seem limiting to some, but with are over 2200 players in FIFA 23 with their real faces (as of January 2023), those who only care for authenticity are spoilt for choice. The types of player faces are quite varied throughout the game, but how many different player face types are there?
Generic
These faces are, by far, the most common. These are the ones made from a series of pre-made 3D face shapes, skin colours and hairstyles that the majority of players in FIFA 23 have.
Whilst these faces do lack the killer detail of the other face types, they're very easy to change from EA's side of things, meaning that one player that goes through more hairstyles that Fernando Torres can be kept right up to date. The obvious downside is that there's a finite number of faces to choose from, so you're going to get some unlikely twins in your squad eventually.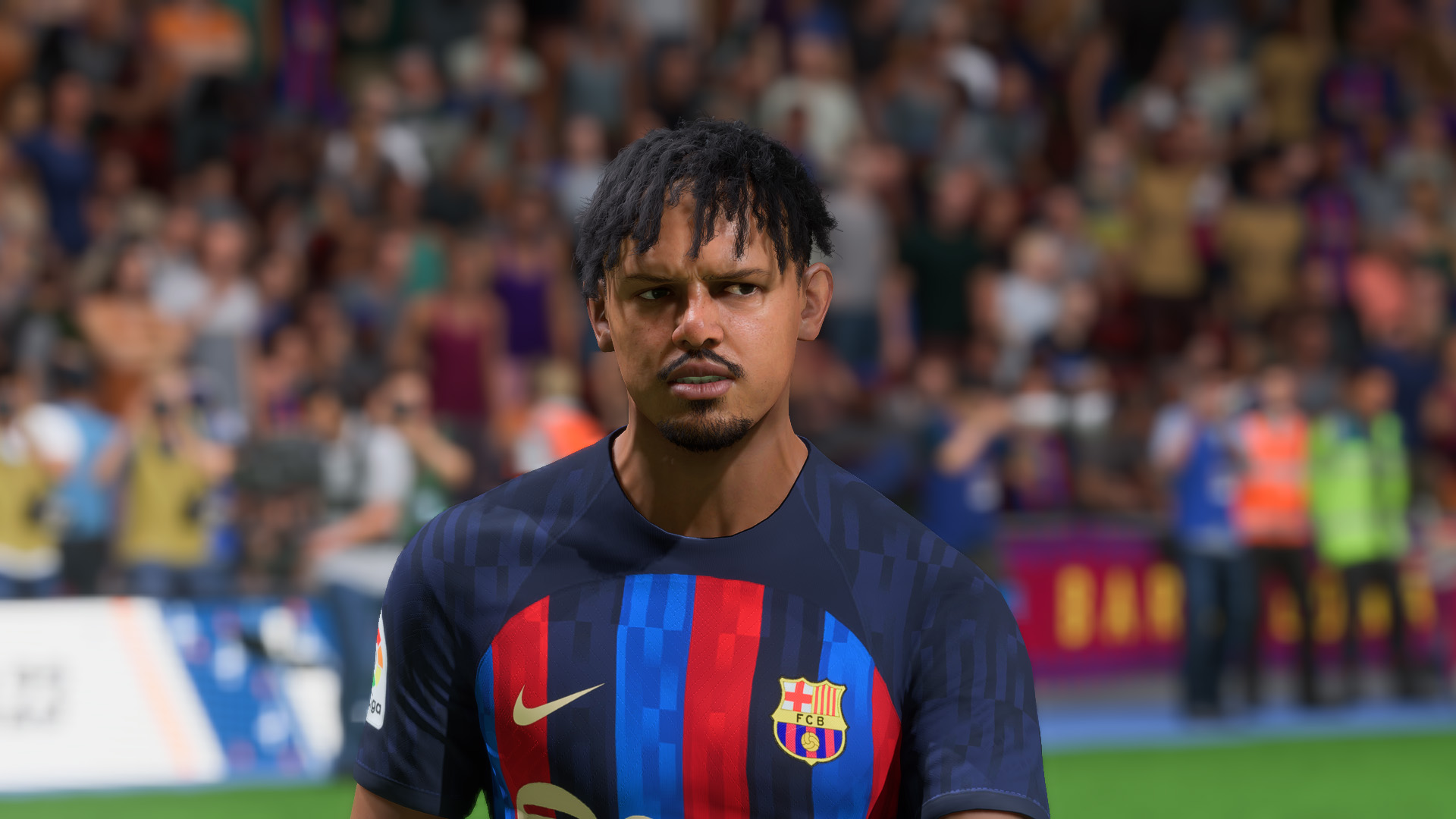 Examples of GENERIC faces:
Jules Koundé (FC Barcelona)
Cristian Romero (Spurs)
Sven Botman (Newcastle)
If you play FIFA 23 on PC, then you can try some of the face mods available for some of the well-known players that don't have a starhead in the original version of the game.
Scanned Starhead
Starheads are the VIP treatment. These are the ones with killer details gained when EA goes to a club's training ground, carrying a ton of photographic equipment with them, and scans a player.
This happens if EA visits a team's training ground and scans a bunch of their high-profile players. You'll also see any FIFA series ambassadors get the same treatment, regardless of if their clubmates have.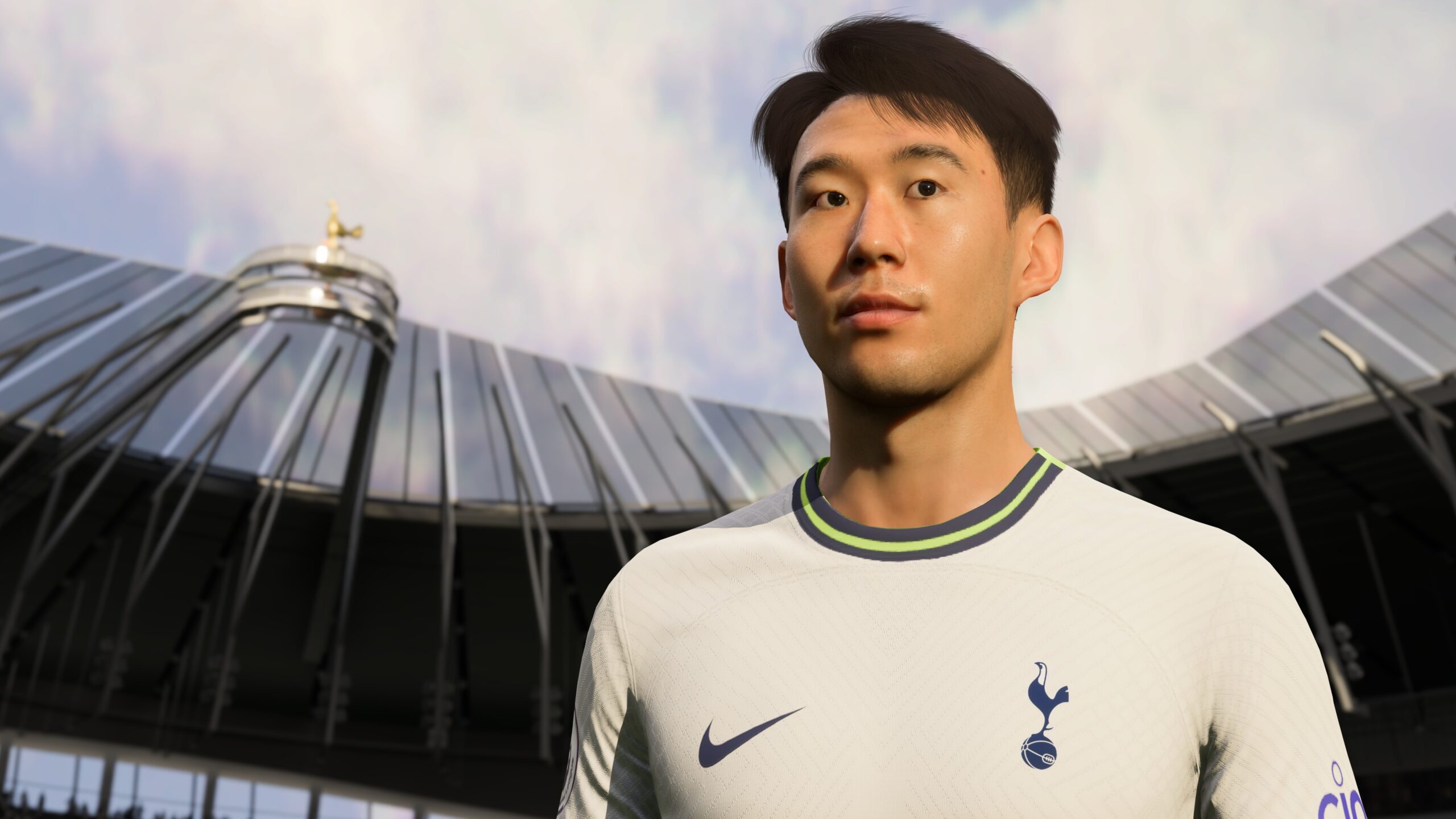 Examples of Scanned Starhead faces:
Lionel Messi (PSG)
Kevin De Bruyne (Manchester City)
Wilfried Zaha (Crystal Palace)
Custom
If a player is well-known enough to warrant their face being put in FIFA, but for some reason EA hasn't been able to get them in a room with a bunch of high-tech cameras, they might end up with a custom face, made by the EA graphics team completely in-house.
This is also the case for most Icons in the game, as the unfortunate lack of time travel makes scanning a 24-year-old Ruud Gullit a bit tricky.
Also, an unfortunate side-effect of the COVID-19 pandemic, and its various lockdowns, meant that those players who rose to fame during that period had to make do with custom faces or a bog-standard generic one.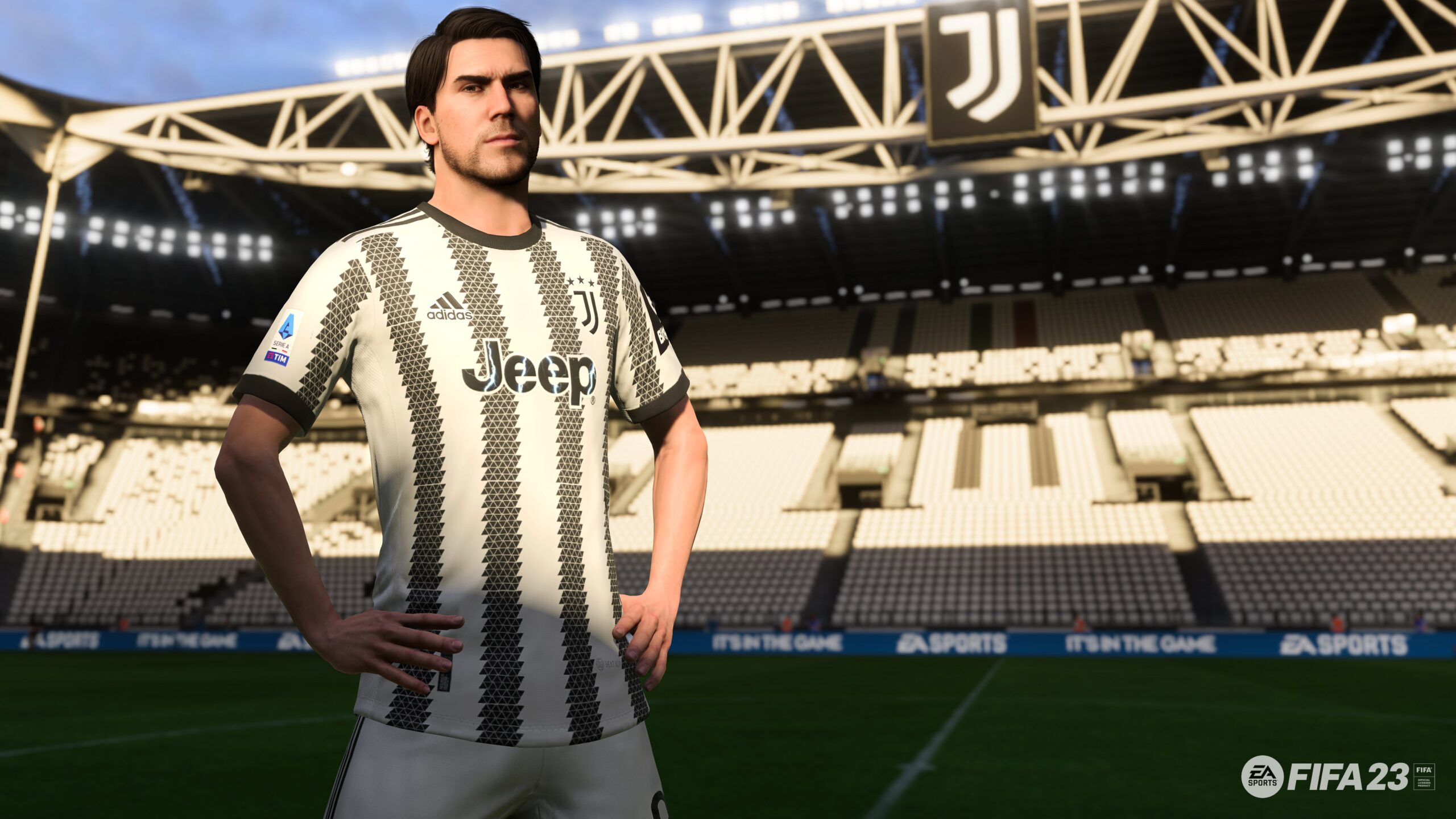 Examples of CUSTOM faces:
Dušan Vlahović (Juventus)
Antony (Manchester United)
Darwin Núñez (Liverpool)
Want to know how FIFA does it? Check out our other article on how player faces are captured and put into the game for us to enjoy! FIFA 23 is available now on PS5, PS4, Xbox Series X | S, Xbox One and PC.