Our gameplay maker,regularcat returns with his new gameplay patch for FIFA 12!A new and amazing gameplay mod that will completely change the gameplay of FIFA 12!
The new gameplay patch contains:
True To Teams Build Ups – No Team Will Play The Same
True To Players Abilities – No Player Will Play The Same
Realistic Decision Making On Both Sides Of The Ball
Realistic Defending & Realistic Clearances
Realisitic Goalkeepers
Realistic Personality+ & Pro Passing
Increased Skill Moves
Increased Long Shots
Increased Free Kick Accuracy
Increased Fouls & Cards Issued
Realistic Ball Physics – Harder Shots, Stronger Passes, More Bounces, Missed Traps & Realistic Deflections
Feel The Pressure & Struggle In Career Mode As The Away Team
Database Update
& Much Much More….. You Have To Play To Find Out…..
The patch comes in 2 versions!The AI Gameplay version & the AI Gameplay + Database Update version!Inside the read me file you will find many more settings and instructions to make the new gameplay patch work at its full potential!
If you are in the middle of a career and want to continue it install the AI Gameplay version only,the other version with the database will crash if you are in the middle of a career!The patch is online compatible only and only if the other person you play against has the exact same patch as you do!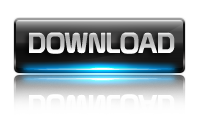 Read the "Read Me" file to install the patch correctly!
* You cannot re-upload this patch!You can redistribute this patch only and only using the link of the post! *
Update: There was a setup error!Now it's fixed!Redownload to install the patch correctly!