After the success of our Ukrainian Premier League Patch we are now back with a new league addon, the Turkish League Patch 13! The mod adds all the 18 teams of Spor Toto Super Lig in your FIFA 13 and you can play with them in all available game modes. Bellow you can check the features of this fantastic patch:

Features
-Real rosters for 12/13 season
-Turkish League and Cup in manager mode and in tournament mode
– Real jerseys with correct collars,number placements etc
– Real flags & banners
– Real budgets
– Real generic adboards
– Realistic workrates,skill stars and traits for all players
– Accurate player info (years in club, loans and contract lenth)
– Real Turkish referees (+realistic apearances)
– More than 250 minifaces
– Many new names commented by the commentators
– New Nike Maxim STSL ball
– 51 Faces (Face List)
– 3 new teams in ROTW: Bate Borisov, Ukraine & Croatia
– Sükrü Saracoglu Stadium
– Database is updated with all 12/13 winter transfers
– Updated all the fake team and league names with their real name like Liga Portuguesa > Liga Zon Sagres
– Patch supported in English and Polish
– Revolution Mod 13 v.1.3 integrated
*Note* The Turkish League replaces the Tippeligaen (Norway) only in Career Mode!
Patch Screens
Credits
Database: darrek1988 & Damien
Kits: _wolff_, Celtian, Raul & DiMPaK
Faces: verh, Halicyc, guarin_91, andu89, nimnim, Jan Willem, KrisDzung276, KurtCoban, Anuke & Cris-9
Minifaces: Damien, BigBena & sortitoutsi.net
Tattoos: Kenshin & Killerito
Banners & Flags: Jarro, Damien & darrek1988
Adboards: Damien
Logos, Ball & Cup Graphics: Damien & EA Sports
Stadium: mustafasahin
Setup: Damien
——————————————
Special thanks to:
Outsider87 and Rinaldo for Creation Master 13
scouser09 for Revolution Mod 13
iard86 for i86 Regenerator 13
Before you install the patch be sure to follow this tutorial:
How to have multiple FIFA 13's installed on the same HDD
Polish Language File Update
(copy to FIFA 13/data/loc)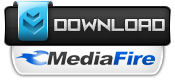 Read the "Read Me" file to install the patch correctly!