For the past few years, the Turkish Süper Lig has attracted some of the best talents in the world, including Mesut Özil, Lukas Podolski, and Radamel Falcao. All have been outstanding in the top-flight football leagues across Europe in their careers. Besides the bigwigs that are always in the limelight, the Süper Lig boasts plenty of young talent that go unnoticed. If you are into FIFA 21, below are some of the underrated Turkish Super Lig wonderkids to try in Career Mode.
Ravil Tagir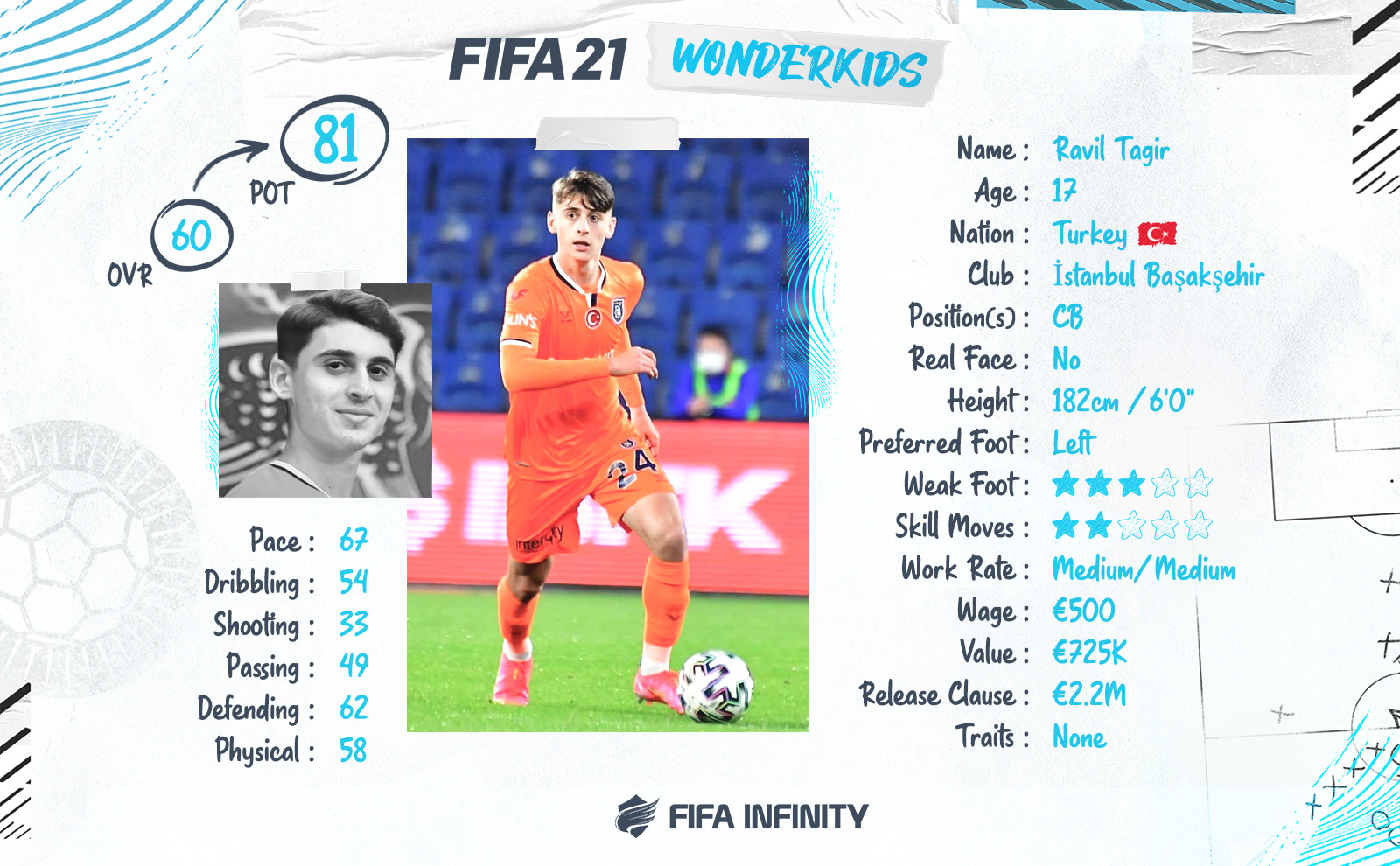 Opening this list of the five underrated young stars from the Turkish Super League is Ravil Tagir. It's not by surprise that the Istanbul Basaksehir FK defender made it into The Guardian's Next Generation 2020 list​. One thing that makes Tagir stand out is his versatility. He can be deployed as a center-back or a left-back, positions he has shown outstanding capability in terms of awareness, reaction, and anticipation. The 18-year-old left-footed prodigy has an overall rating of 60 and a potential of 81, which is excellent for such a promising cheap defender.
Rıdvan Yılmaz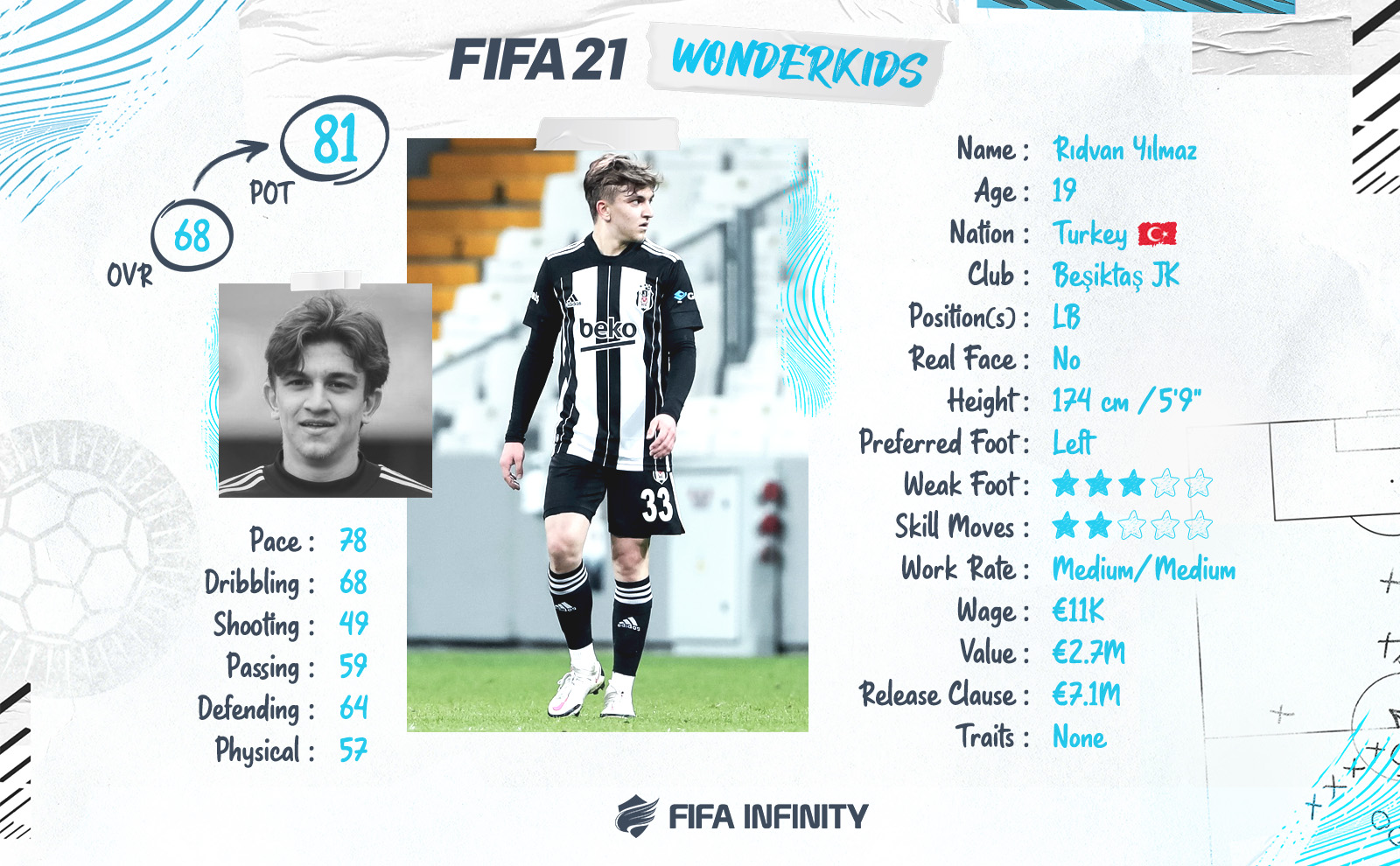 Another underrated wonderkid that should feature in your FIFA 21 Career Mode save is Rıdvan Yılmaz, a decent left-back who plies his trade with Beşiktaş J.K. At just 20 years of age, Yilmaz is among the cogs at Beşiktaş and was even part of Turkey's Euro 2020 preliminary squad, which is such a great feat for such a young lad. His overall rating is 68, while his potential is 81. Yilmaz is an excellent ball blocker, likes to dribble, and can hold on to the ball when the team is under pressure.
Ferdi Kadıoğlu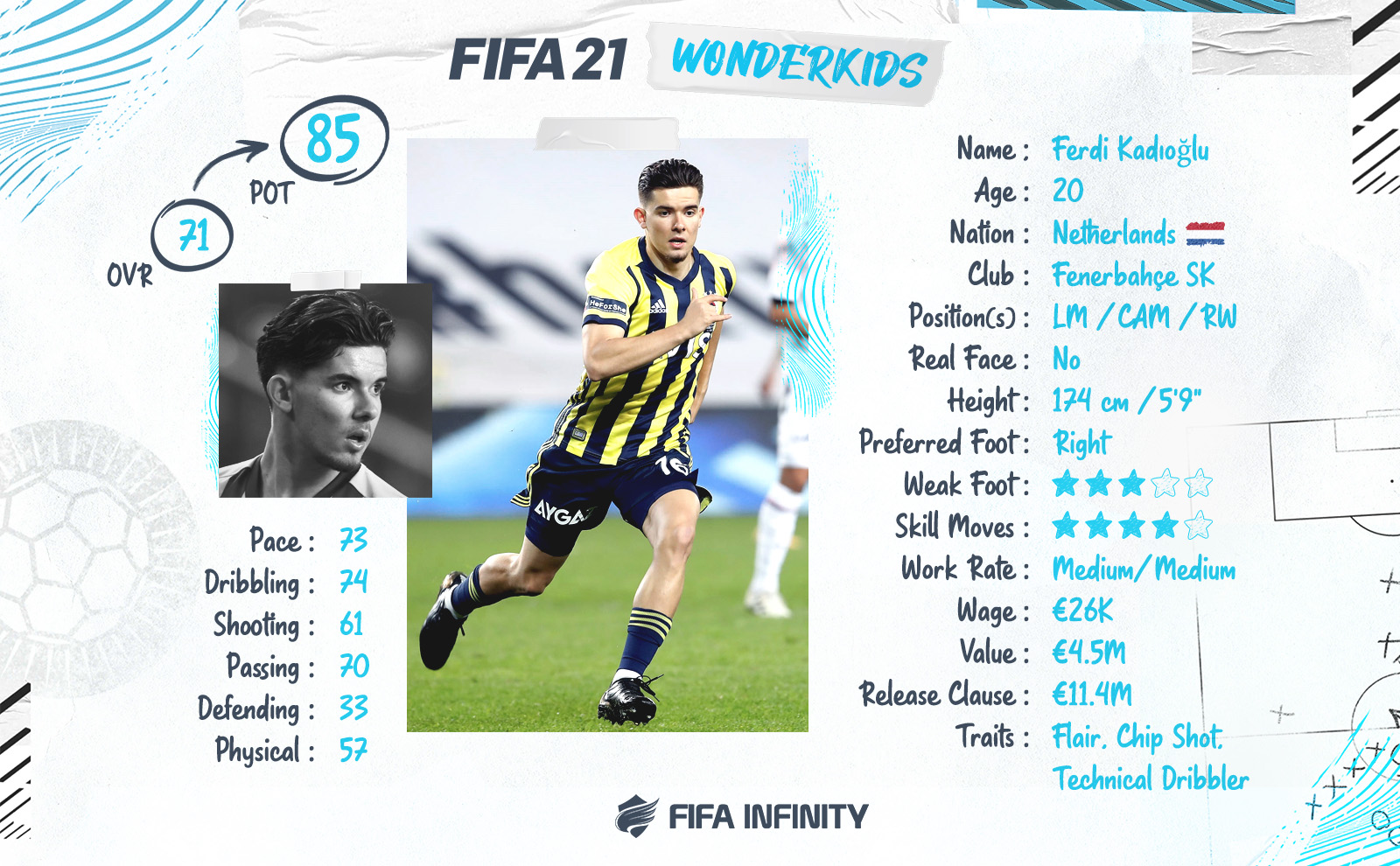 One of the best young talents in the Turkish Super League is Ferdi Erenay Kadıoğluan, an explosive attacking midfielder who can also play as a right or left-winger. Plying his trade for Fenerbahçe, Kadıoğlu has been on the radar of some top clubs recently like West Ham or Betis Sevilla, and even betting sites such as bet-dc.com, and others have him as one of the hotcakes in the transfer window specials. Right now, he's rated 71 but has an impressive potential of 85.
Ersin Destanoğlu
If you don't want to spend much on a goalkeeper, Ersin Destanoğlu will be an invaluable addition to your Career Mode campaign. The 20-year-old managed to cement his place as Beşiktaş' first-choice goalkeeper after the departure of Loris Karius. With an overall rating of 69 and a potential of 81, he's definitely among the best things happening in the Turkish Super League. Destanoğlu is a known penalty stopper with great reflexes, handling, and diving.
Francisco Montero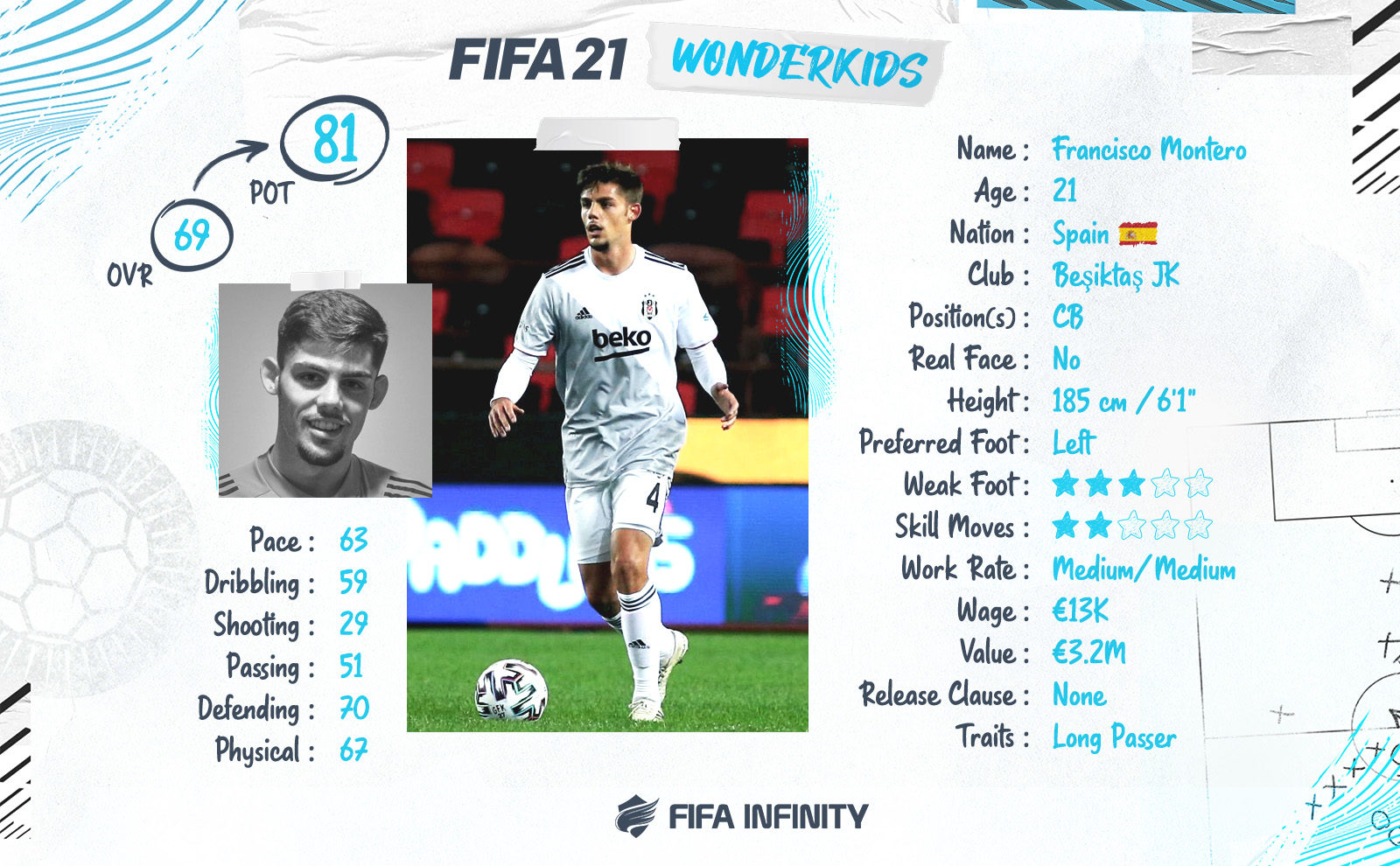 Another versatile player that can be the deal maker in your save is Spanish defender Francisco Javier Montero Rubio. The 22-year-old can play as a center back or left-back and is known for accurate interceptions, and standing tackles, reaction, and strength. For the record, Montero is an Atlético Madrid player, but after an impressive season-long loan spell at Beşiktaş, the Black Eagles might want him for another season. His current rating is 69, but he has a potential of 81 that can be improved thanks to the Dynamic Potential feature.
There you have it, folks, five underrated Turkish Süper Lig young players that can make the difference in your FIFA 21 Career Mode. If you are looking for the best talent that won't attract hefty transfer fees and will blossom into big-money moves in the future, we hope this article will help you out.