One of the most prominent video games series of this generation is EA Sports FIFA and will most probably continue to be with EA SPORTS FC. When one thinks of football as a console game, FIFA almost always comes to mind. EA has been instrumental in setting up itself as a sports games developer since the early 2000s. From cricket to football, EA has covered it all in epic fashion.
FIFA has been the subject of controversy, fortune, and marketing worldwide and has raked in billions, if not millions for its developers. Countless tournaments have been organized worldwide for players to prove their mettle at dribbling, attacking, defending, and having a good time. And we're here today to shed light on the legacy that is exclusive to FIFA.
What Started it All
FIFA started its journey to glory all the way back in 1993 as a venture by the American company, EA to bring football fans a holistic football game that appealed to their tastes. But this didn't start off too well.
Due to technological constraints, the company came up with a game that only had rosters for international teams meaning that clubs weren't even included in the first edition. And on top of that, there were game-breaking bugs in it. Slowly but surely, EA kept on improving its formula and in 2006 came up with a properly refined FIFA that redefined sports e-gaming.
How They Upped Their Game
It might come as a shock to you but FIFA started out as a 16-bit game with simple directional controls and one button for shot-taking. Who would've thought that today it'd be blurring the lines between what's computer generated and what's reality? On top of that, FIFA incorporated online gaming and set up its servers all around the globe.
It is imperative even today that you have a good internet connection like that of Centurylink to play competitively and boost your rank in global tournaments. For that too, Centurylink internet deals provide a helpful list to choose from. All their internet deals are geared to provide bleeding fast internet with an assortment of helpful features so you can keep the ball dribbling with zero lag.
For those of you looking to get into the specifics, we've compiled together the main rungs that the FIFA series has climbed over the years:
One of the major reasons why FIFA has remained tempting to its fan base over the years is because the developers are constantly trying to narrow the gap between real-world and computer-generated looks. What started off as representing pixelated, 16-bit versions of players is now showing off the same players with all their features intact. The weather affects them too and has their sweat dripping, and shirts picking up mud, it's all hyper-realistic. And this is what appeals to players. Bringing the real game to the TV.
In recent years, EA Sports has expanded massively into the eSports scene. As the game became more competitive with millions of players playing daily online, it was only natural for the game developer to dive into eSports and establish what we all know now as the FIFA Global Series. This FIFA esports ecosystem gave rise to hundreds of tournaments with thousands of pro players competing for prize pools as high as 500.000$.
IT. IS. TIME. ⚽

Learn more about #FGS23 and #EASPORTSCup ⤵️https://t.co/rxYcGS9sV1#FIFA23 pic.twitter.com/Df6hAv7nRg

— EA FIFA esports (@EAFIFAesports) October 11, 2022
Football remains the world's most popular sport. It's only natural that it drives youngsters to aspire to have a name in it every year. And for every new kid on the block that aspires to be on the same bandwidth as Ronaldo or Messi, FIFA provides an opportunity to take control of just that. FIFA games also stay up to date with their roster, online as well, so you can manage a team that starts with the same starting 11, formation, and managers in real life as well.
Quality of Life Updates
There is no denying the fact that FIFA has come a long way in terms of the game's mechanics and looks. Where at one point in time it used to be very clunky and offered very robotic movement from the players and the game's camera angles, now, it is all fluid with the players acting more naturally than ever.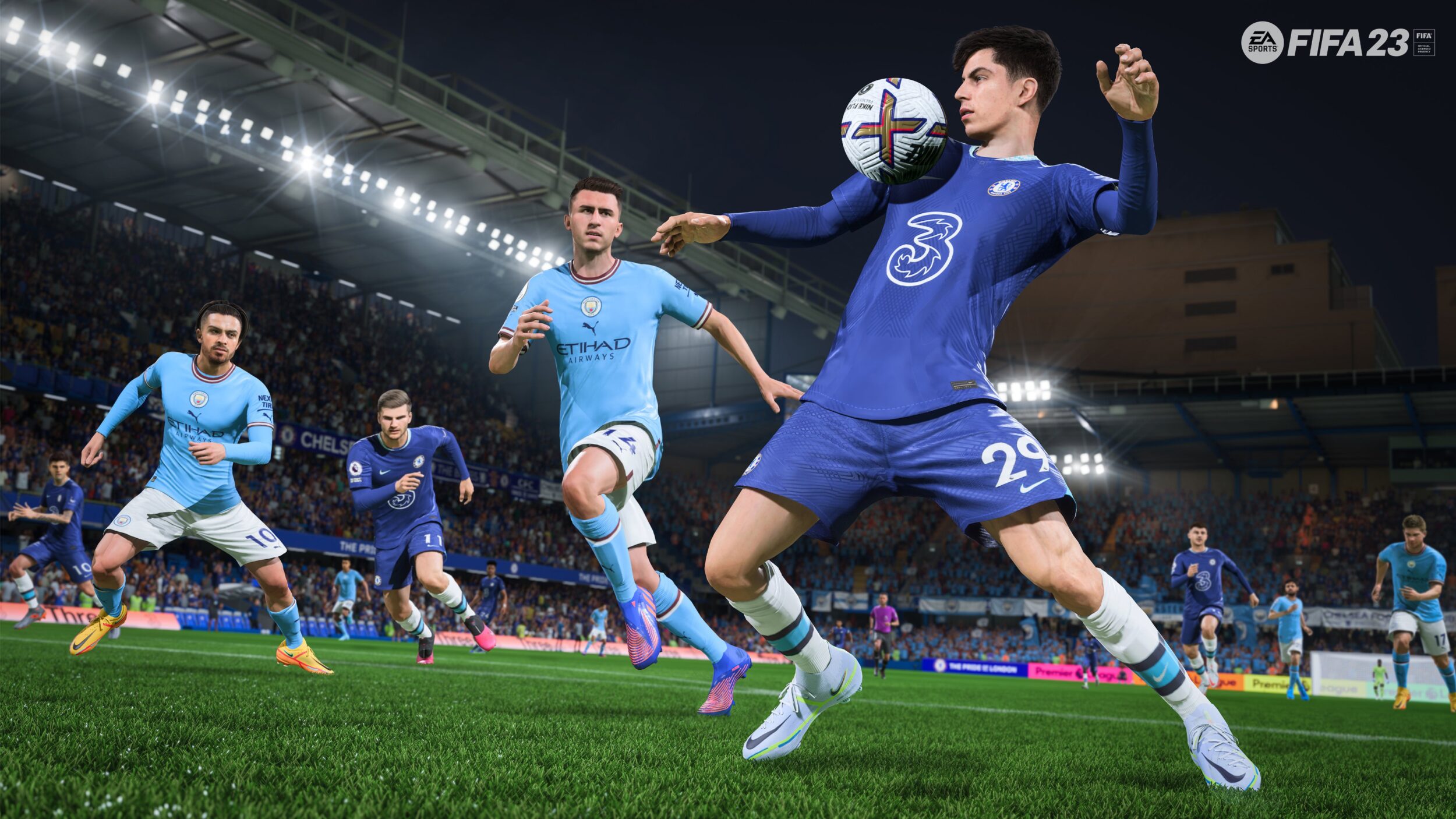 The modern FIFA games have also gone one-step further and introduced motion-sensing-based player movement. The football e-gaming industry has gotten so big that they can now call in real-life players with huge fan followings to record their movements and give an uber-realistic character representation of themselves inside the game. Along with their voice recordings embedded into their character profiles.
Conclusion
Although the FIFA franchise will end with FIFA 23, after EA and FIFA announced the conclusion of their 30-years partnership on July 2023, we must admit that the game has immortalized itself as a sole representation of football simulation and hopefully will continue to do so with the new EA SPORTS FC series.
Long time FIFA fans have been continuously motivated to improve on their game, both in real life and in-game and we hope that future generations will continue to do the same. Keep on dribbling.