A new Squads Update has been dropped recently in FIFA 23 and a new batch of young and talented players has been added in-game.
These "wonderkids" are the future stars of world football, and getting them into your team early on can give you a competitive edge for years to come. In this article, we'll take a look at some of the new wonderkids in FIFA 23, giving you a glimpse into the future of football and helping you plan your team's long-term success.
From skillful attackers to commanding defenders, these players have the potential to become legends in the world of virtual football – and it's up to you to help them reach their full potential. So without further ado, let's dive in!
Valentin Atangana Edoa
Just 16 years of age, Valentin Atangana Edoa is one of the newest talents to emerge in world football. Although born in Cameroon, he represents France at international level, making appearances for the U17 and U17 teams of Les Bleus.
The central defensive midfielder has a strong presence on the pitch and shows traits of a great leader. He made his professional debut with Stade Reims earlier this year in Ligue 1 under the management of one of the youngest and most exciting managers in football – Will Still.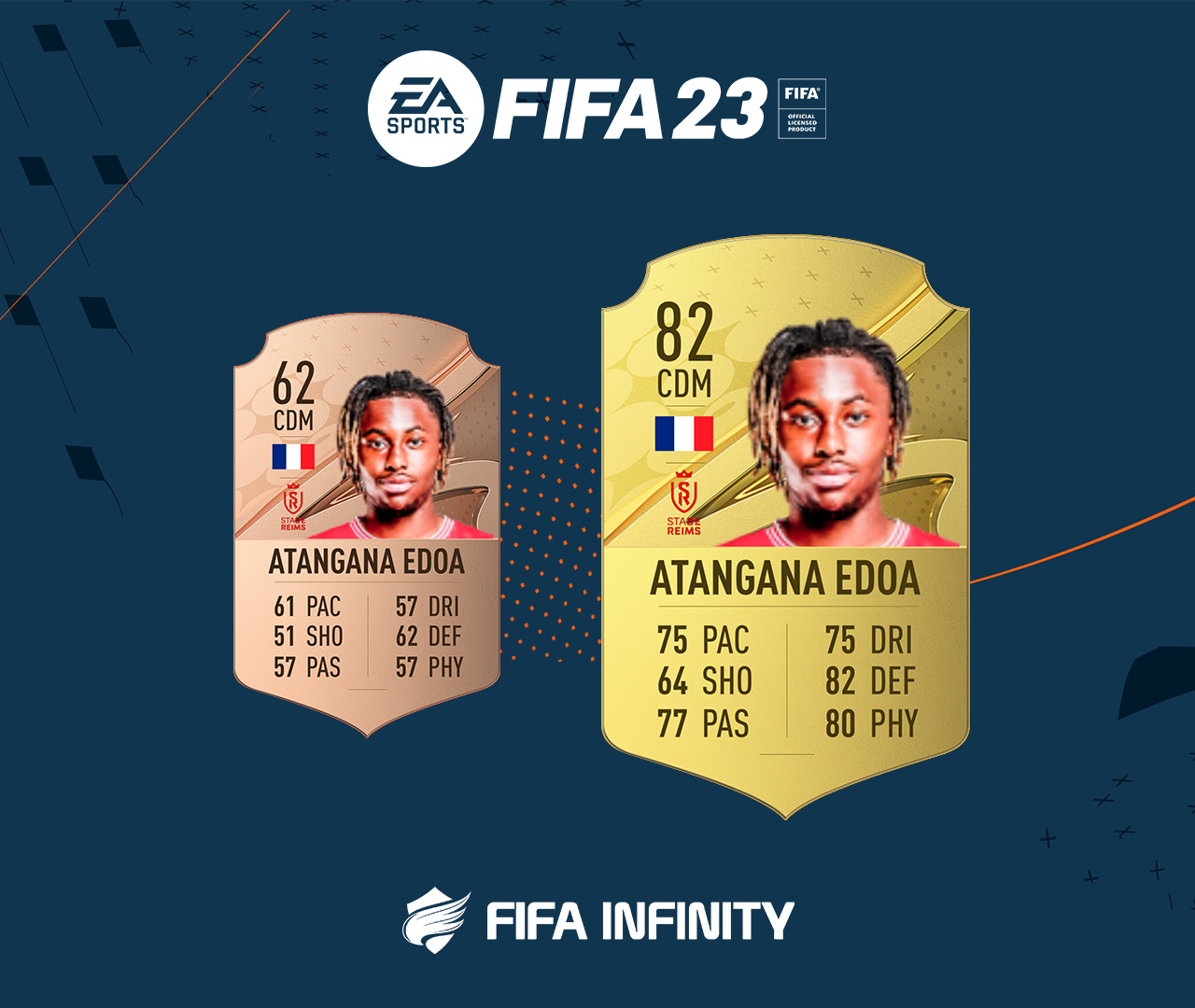 In FIFA 23, the teenager is 62-rated and has a potential of 82 in Career Mode. With a €1M market value in-game, he is a great investment for any team with a decent budget.
Valentín Barco
Another wonderkid to keep an eye on is Boca Juniors' Valentín Barco. This technical left-back is one of the most interesting talents on his position at the moment. As a matter of fact, the Argentine was included in The Guardian's "Next Generation" list for 2021.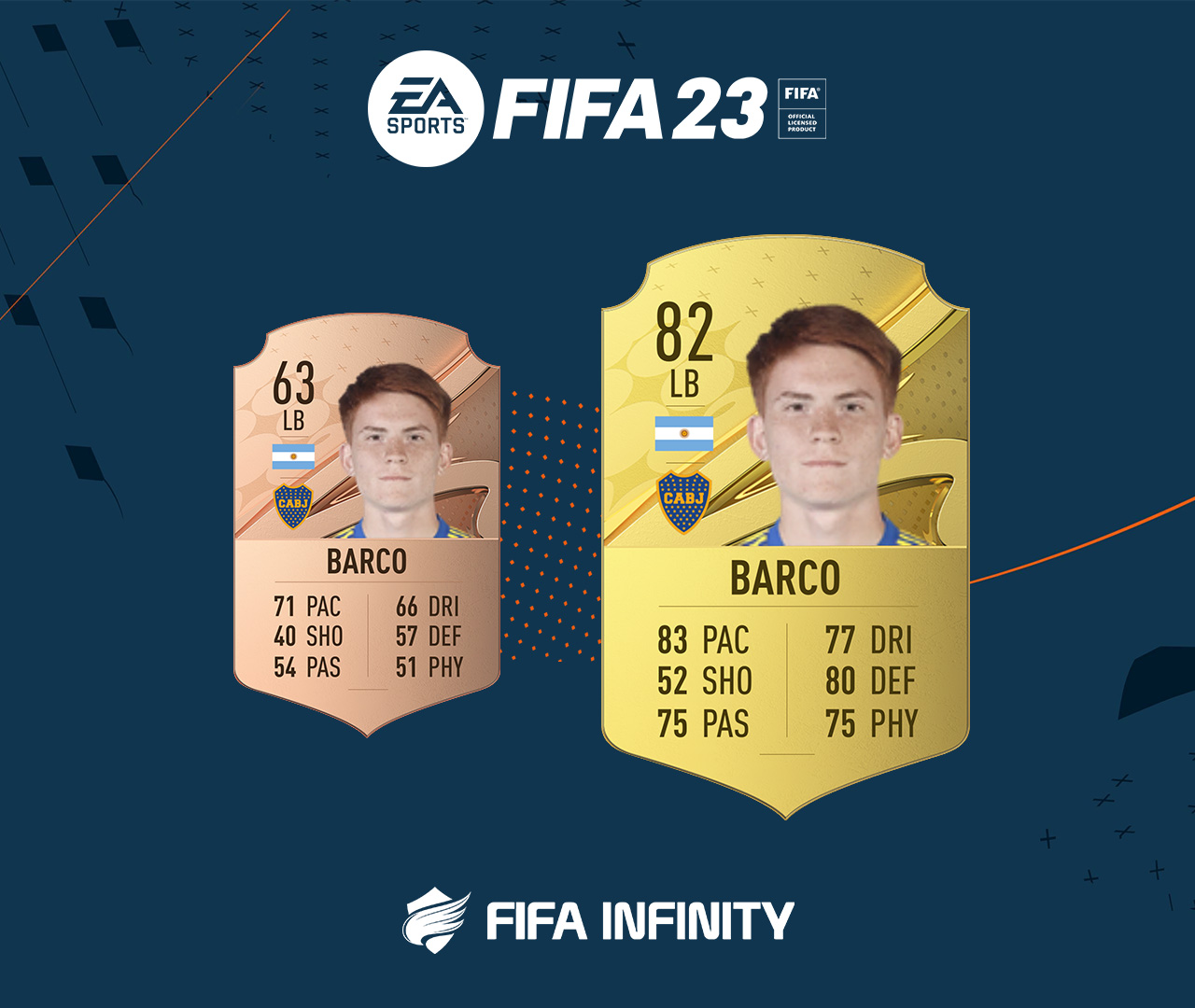 Equipped with decent pace, dribbling and defensive stats in FIFA 23, he starts with a 63 rating in-game and has a potential of 82. The left-footed defender has a Career Mode value of €1.1M and a release clause set at €2.2M, which makes him an attractive player for a Road To Glory (RTG) save.
Lamine Camara
Next up is one of the brightest talents from Senegal, the 18-year-old Lamine Camara. Currently playing for French side FC Metz in Ligue 2, the young offensive midfielder has all the tools to become a star in the future.
In FIFA 23, the Senegalese has a rating of 65 in FIFA 23 and a potential set at 80. Some of his best in-game attributes include pace, passing and dribbling – all the ingredients for a great central advanced midfielder. Valued at €1.7M in Career Mode, he could be a great investment for a top league team.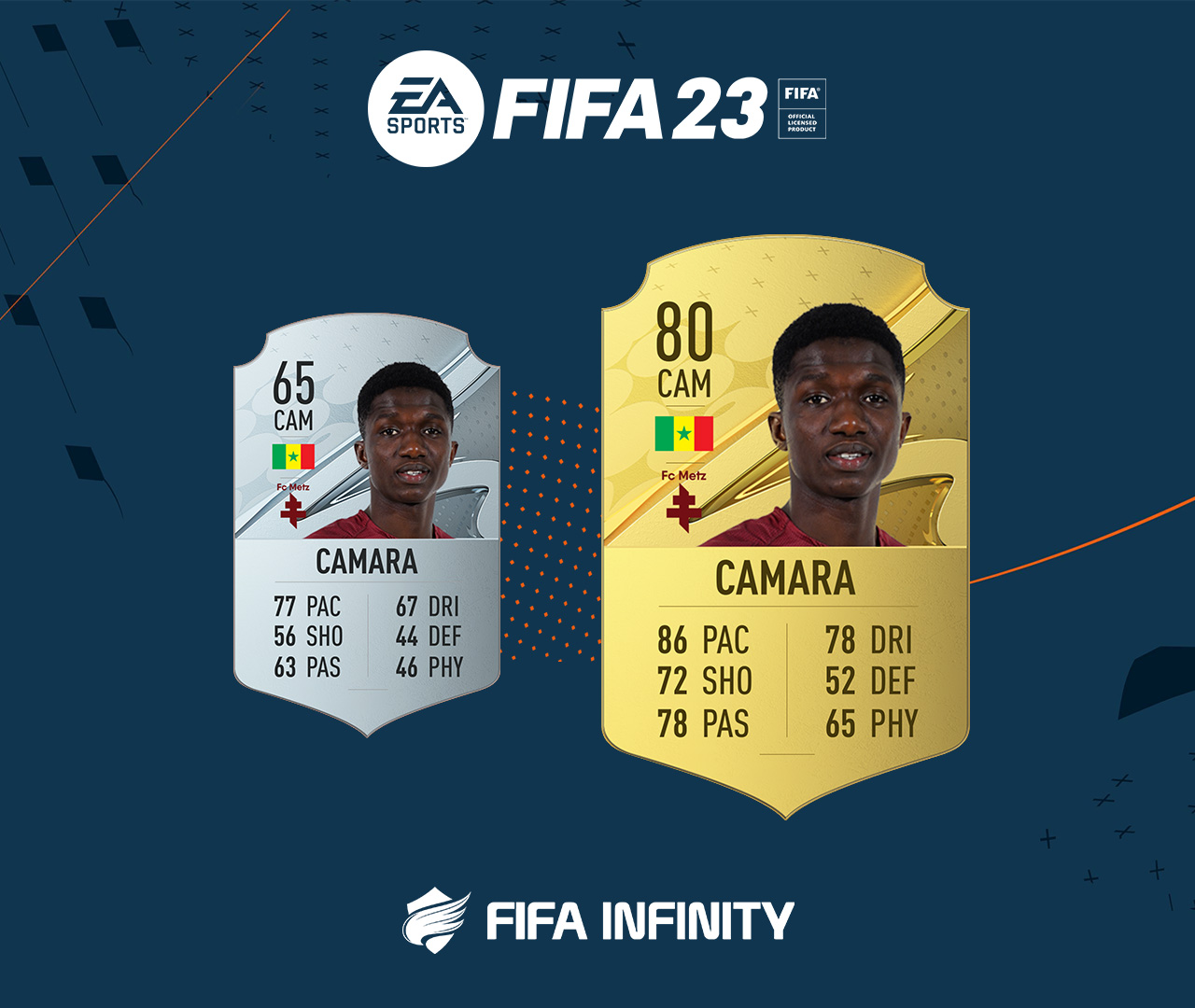 When FIFA managers take a break from searching talents in-game they usually go and play online games like the ones at https://polski-sloty.com/kasyno-online-na-prawdziwe-pieniadze/.
Sebastián Amasifuén
Thanks to the 2023 CONMEBOL update in FIFA 23, you can now sign one of the most underrated goalkeepers in the game. Goalies are often overlooked when searching for the next football superstar, but Sebastián Amasifuén is a massive exception.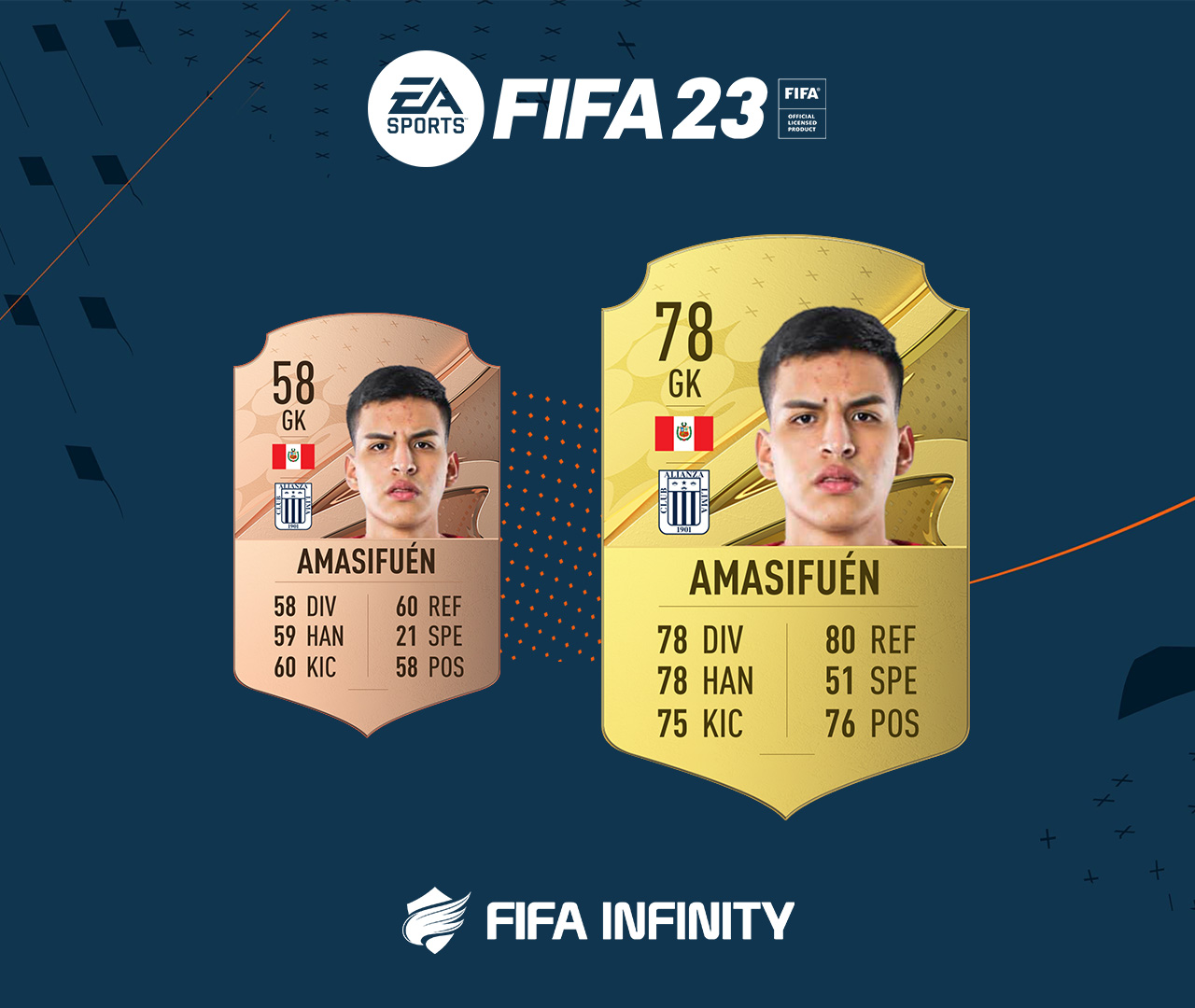 The 189cm / 6'2″ goalkeeper is currently playing for Alianza Lima in Peru and is a must sign player for every FIFA 23 manager. The Peruvian is 58-rated in-game, but has a potential set at 78 which is a +20 over his initial rating. Thanks to Dynamic Potential however, you can easily overcome his initial potential if played and trained properly.
The best thing about him is that his in-game market value is just €500K and can become one of the best goalkeepers in FIFA 23 if you nurture him to greatness.
Moreno Živković
The newest Squads Update also included the Croatian talent Moreno Živković. The 18-year-old center back is a product of the Dinamo Zagreb academy, known for producing football stars such as Luka Modrić, Mateo Kovačić or Zvonimir Boban.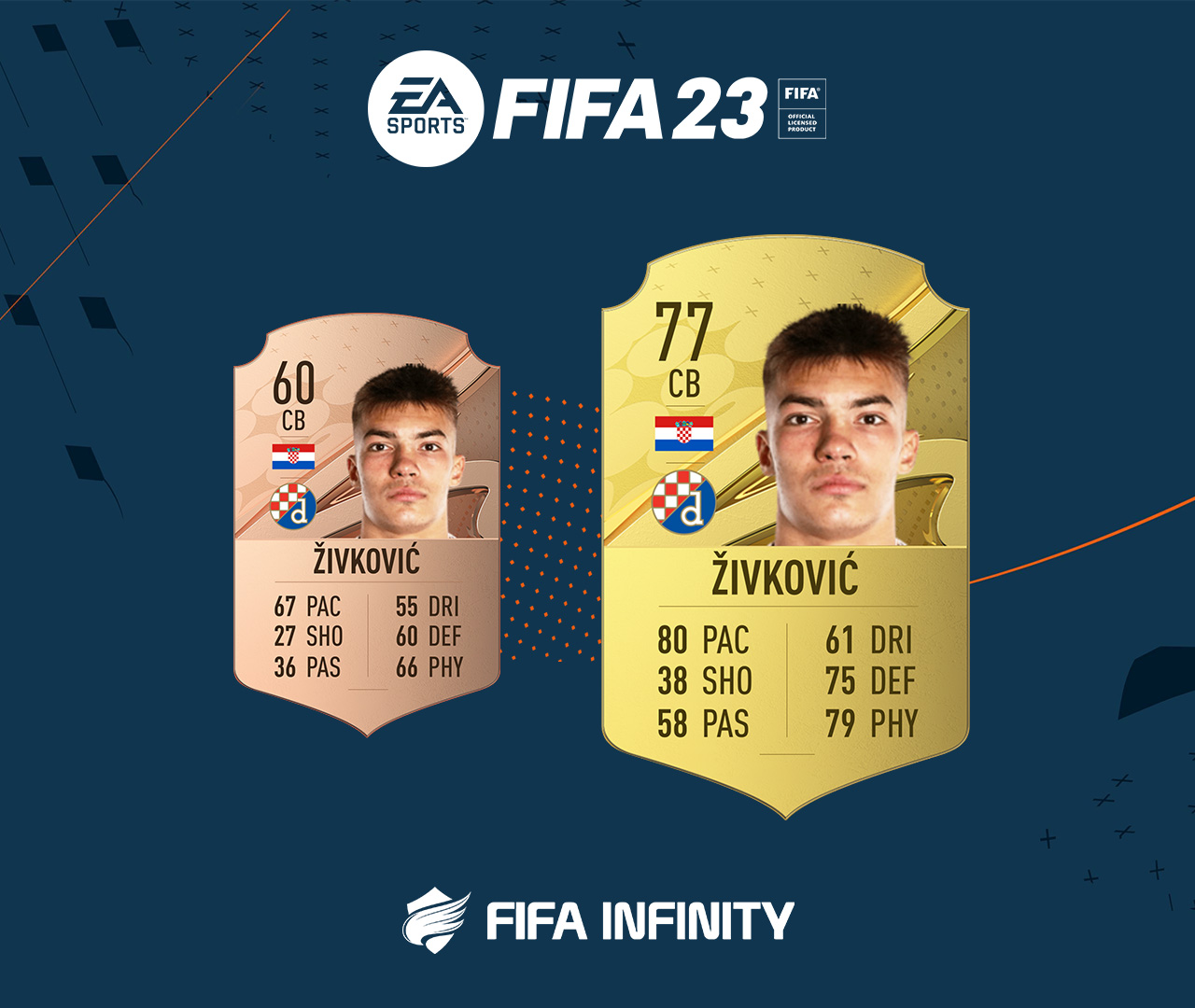 The Croatian teenager is often compared to another Croatian defender – RB Leipzig center back Joško Gvardiol. Standing at 184cm / 6'0″, the youngster has quick feet and an impressive physique for his age. Attributes that are in fact reflected on his virtual persona in FIFA 23.
With a 60 overall rating and a 77 potential in-game, he is a massive bargain for only €600K.
David Ezeh
The last wonderkid we will present in this article is the underrated David Ezeh. A product of the HJK Helsinki youth academy, Ezeh is considered to be the future number 9 of the Finland national team.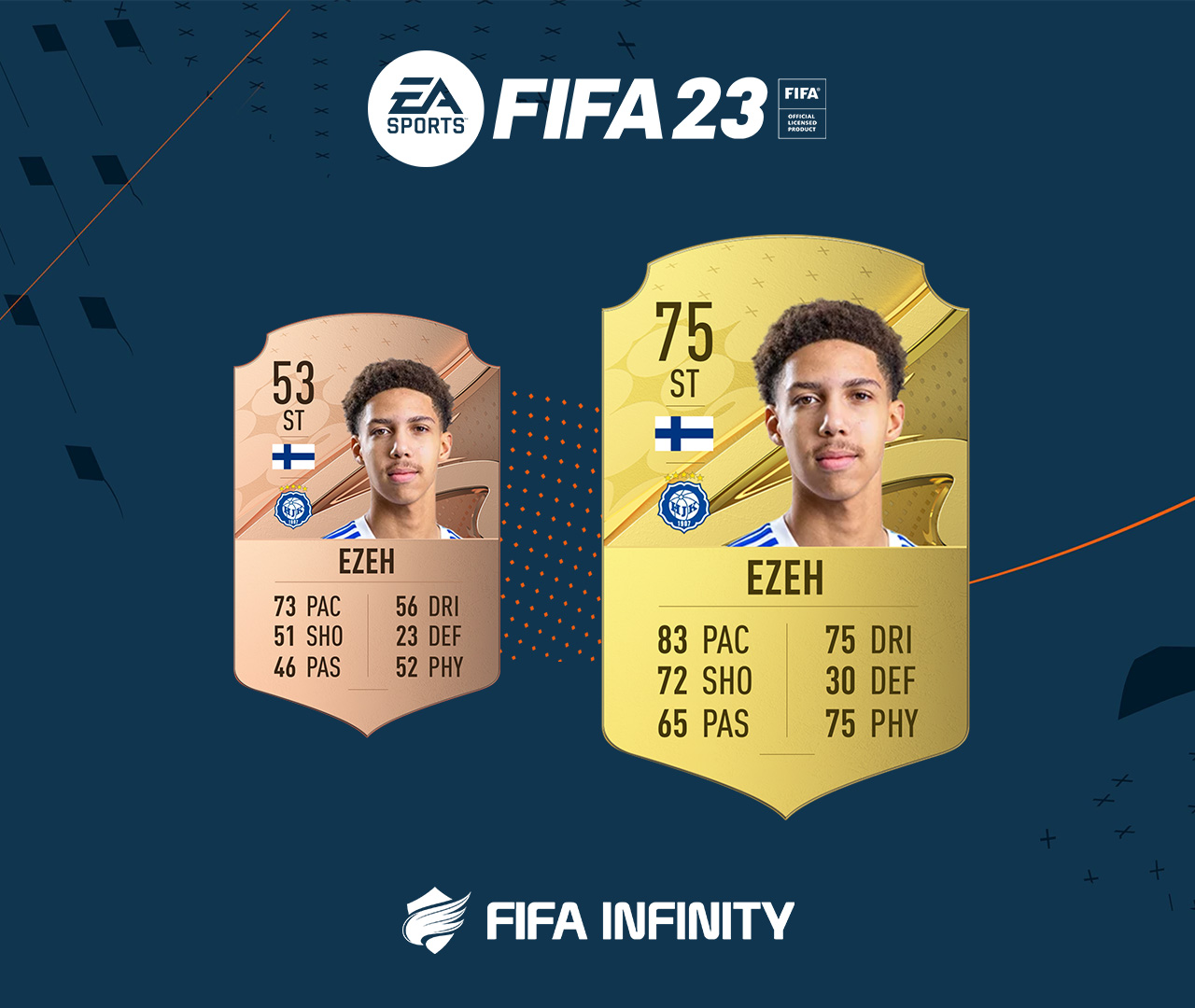 Just 16 years of age, the striker already displays strong instincts and finishing in front of goal and great athleticism. Just 53-rated in FIFA 23, the Finnish forward has a potential of 75 in Career Mode. If you are in need of a pacy striker for your small rated club then he is the man for the job as he only costs €300K.
In this article, we've highlighted some of the most promising wonderkids to keep an eye on in FIFA 23, from budding superstars to under-the-radar gems.
Whether you're a seasoned FIFA player or new to the game, keeping tabs on these wonderkids can be a great way to stay ahead of the competition and add some excitement to your virtual matches.