Every FIFA player has their own favoured formations and, at the top divisions where all the pros hang out, they tend to be similar. But if you look at the modern game, all the greatest tacticians are opting for different approaches and valuing fluidity in games. Does this need to be reflected more within FIFA?
What are the Most Popular Formations in FIFA 22?
Over the last few years, the most popular formations in FIFA online have varied little. Seasoned players know what systems work most effectively with the game's mechanics and tend to stick to them without changing things too much. Recent instalments have allowed for system shifts based on selected pre-game settings when you want to be more attacking or defensive, but players still tend to stick to their favoured formations within these settings.
It should come as no surprise that 4-3-3 is the most popular system in FIFA 22 by some margin, as it allows gamers to play to the game's strengths and team tactics to dominate their opponents. This could have something to do with the fact that recent Premier League winners Manchester City and Liverpool have enjoyed success with the formation. It could also be because many of the world's best forwards operate on the wings in a 4-3-3 formation. For example, Mohamed Salah, Kylian Mbappe, and Lionel Messi all thrive in this system and players want to have them in their teams.
How do These Compare to Premier League Formations?
With the Premier League being the most competitive division in the world, its teams are often preferred by FIFA 22 players. Therefore, it would be interesting to examine which systems are prevalent in the English top flight and compare these to the ones used by gamers in the EA Sports title.
One thing that has become apparent in the Premier League in recent years is that managers tend to be more fluid with their formation choices. For instance, Leeds United manager Marcelo Bielsa will switch between a 4-1-4-1 and a 3-3-1-3 formation depending on what the opposition is playing. If the opponents play with two strikers, he likes to use an extra man in the centre back position.
Leicester City manager Brendan Rodgers often switches things up depending on the personnel he wants to use in his line-up. He'll sometimes employ a 4-3-3, but other times he'll opt for a 4-3-1-2 when he wants to play with two strikers up top.
The most popular formation, on the whole, is 4-2-3-1, but there has been an increase in managers playing with a 3-4-3 or a 3-4-2-1 in recent years. Thomas Tuchel and Antonio Conte are in favour of the latter system, and both have enjoyed great success with it.
Ralf Rangnick has the unenviable task of trying to turn Manchester United's fortunes around, and it will be interesting to witness the systems that the German deploys. He is one of the game's great thinkers, and some bettors may think it's worth a punt on him getting the Red Devils into the top four.
At the time of writing, top sites for sports betting online 888sport is offering odds of 4/5 on Rangnick to do so. New players who want to use the site to make a bet like this can get €30 free after placing their first €10 bet. In the past, Rangnick has favoured a unique 4-2-2-2 system that relies heavily on midfield control and constant pressing off the ball. Is this something that could catch on in FIFA or would it lead to too much player fatigue?
Does EA Need to Adapt to Allow for Players to Replicate Managers Like Rangnick and Bielsa?
One of the reasons why aggressive approaches like those of Bielsa and Rangnick don't work in FIFA 22 is because of the way players fatigue throughout the games. It would be unwise to have your players running at full pelt during an online match, but this is what their real-life counterparts are tasked with doing by their managers.
EA Sports should take this into consideration, and up the fitness levels of clubs that are known for their high intensity. This could make it possible for players to try out more aggressive approaches in the game.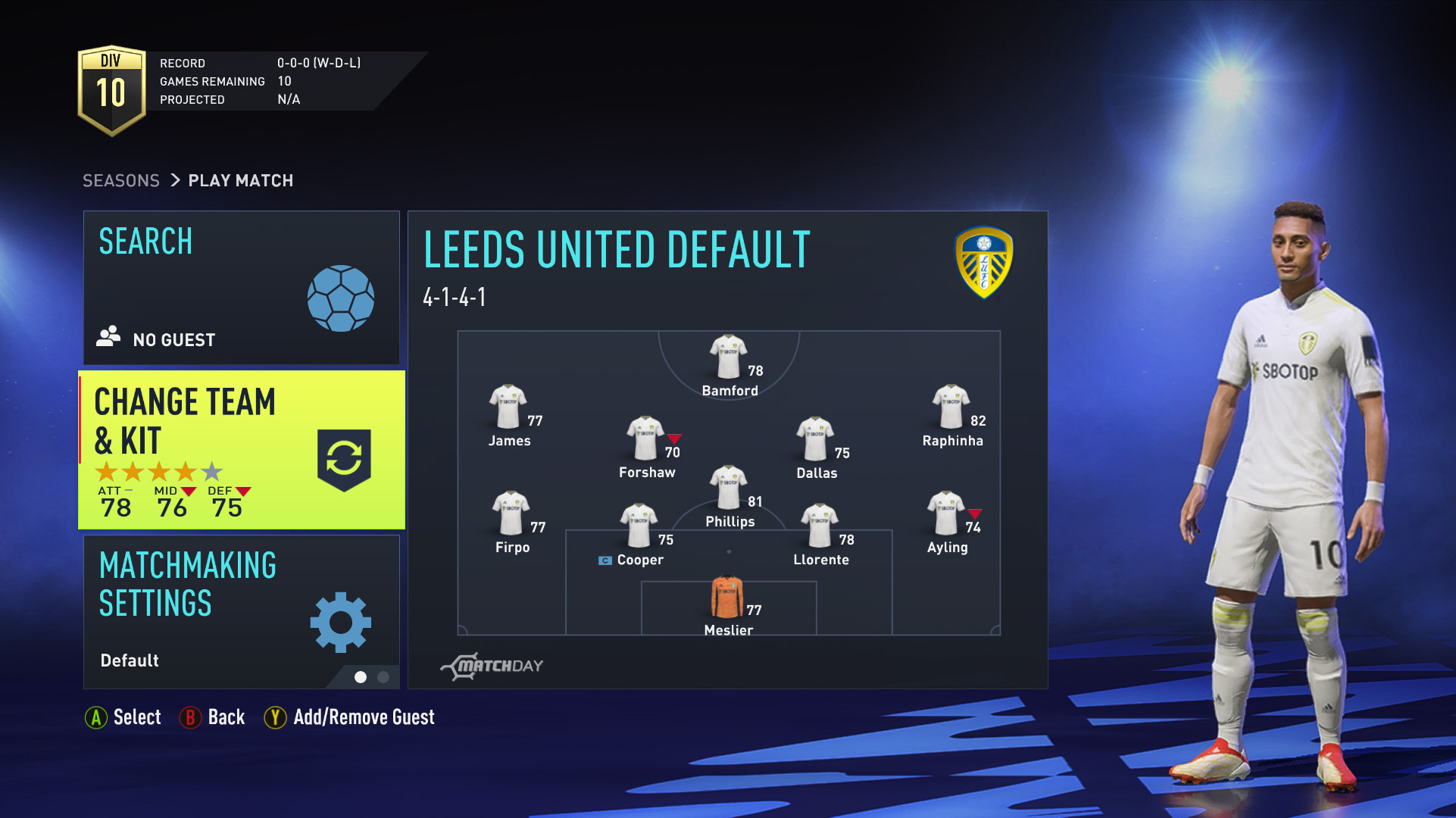 The 4-3-3 formation is the top system in FIFA 22, and it is also used by some of the best managers in the world. However, the real-life game appears to be awash with diverse ideas, and there is a greater focus on adapting systems to suit the opponents. It would be great if FIFA could balance the game so that the 4-3-3 isn't so overpowered, as it would allow players to try out new philosophies and have more fun in the process.