With every FIFA release, Career Mode fans can't wait to scout leagues and discover new hidden gems in-game.
One league that is not spoken very often is Poland's PKO Ekstraklasa, a treasure chest of young talents.
The homeland of one of the world's greatest strikers, Robert Lewandowski, Poland's PKO Ekstraklasa provides some of the best wonderkids in FIFA 22 Career Mode. Football is huge in Poland, with sites such as Unibet offering sports betting markets for the Ekstraklasa, the EFL and the nearby Bundesliga, but also on virtual football (and other virtual sports). Virtual football could very well become one of the next huge attractions as the traditional sports blend more and more into virtual and eSports, FIFA and the FIFAe being a perfect example.
In this post we will discover together 5 wonderkids that can become the next stars of Polish football and why not, of the world. Let's go!
Jakub Kamiński
Looking for a pacy wide midfielder for your RTG save? Then Jakub Kamiński is the man for you. Equipped with blazing pace (91), great dribbling (71) and decent shooting (62), the 19-year old has the potential of becoming one of the greats in FIFA as well in real life. Speaking of potential, he can reach up to 83 OVR (overall rating) in Career Mode with a starting OVR of 69.
After winning the league title with Lech Poznan last season, this summer he made a move to Bundesliga signing with VfL Wolfsburg, a well known club full of young talents with high potentials. In FIFA 22 he is still playing for the Polish champions and is valued at €3.3M.
Piotr Starzyński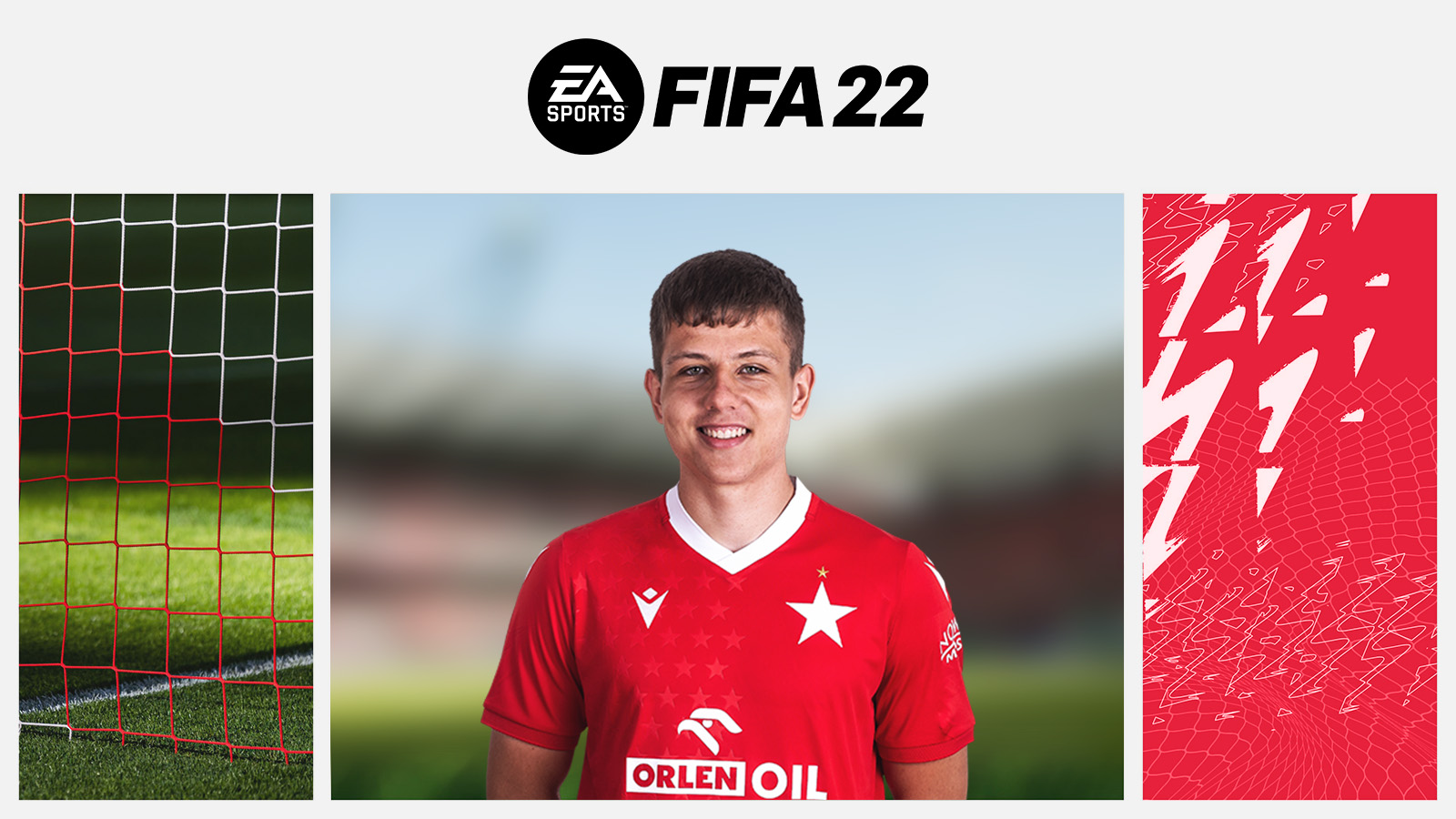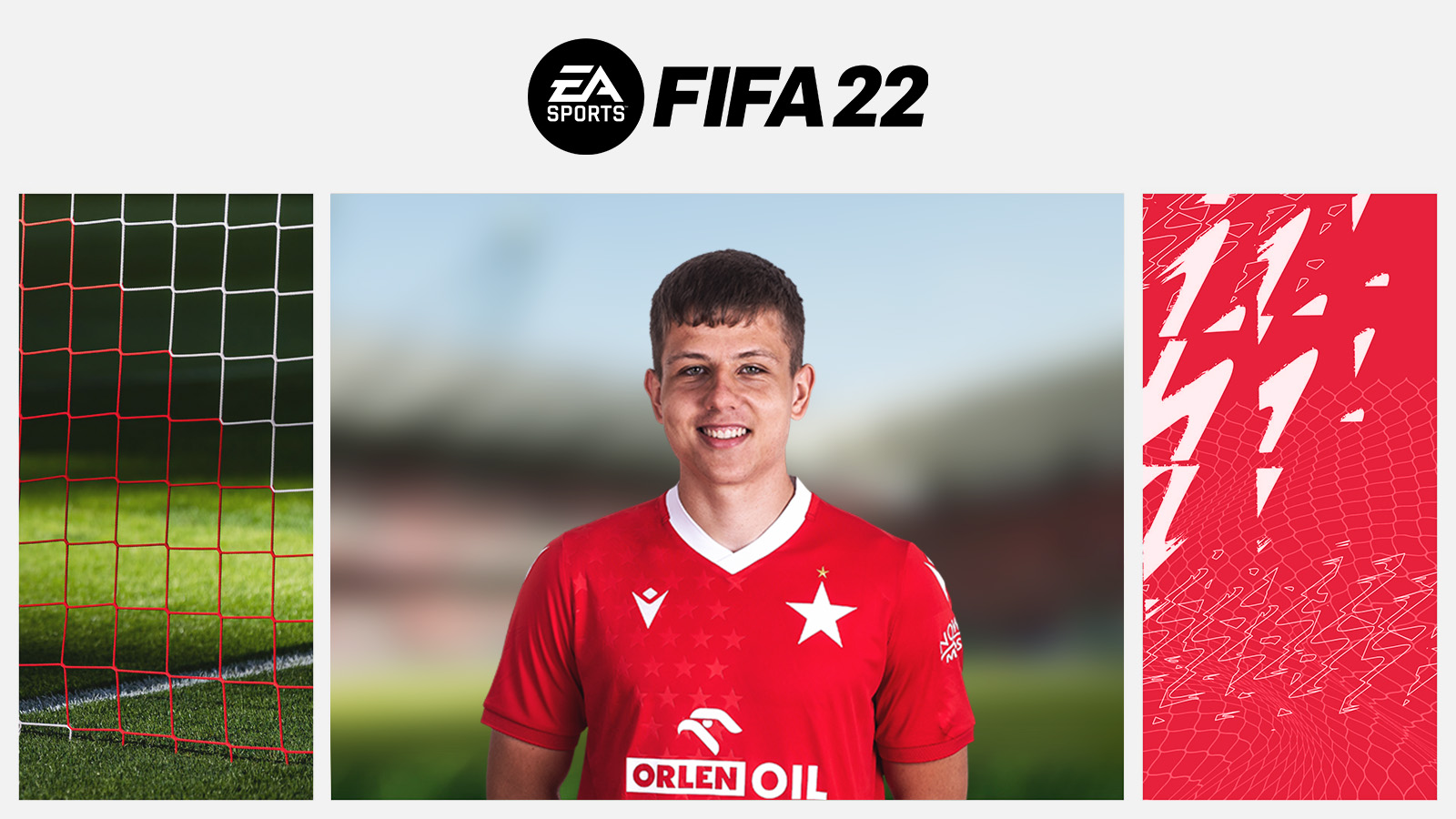 Another great wide midfielder that you can get from PKO Ekstraklasa is Piotr Starzyński. The 17-year old playing for Wisla Krakow is currently 62 rated in FIFA 22 but has a potential of 80 that can easily go higher thanks to the Dynamic Potential feature in Career Mode.
His main attributes are pace (82) and dribbling (63) plus the double 3 stars weak foot and skill moves. Depending on his training you could also convert his main position to CAM. His in-game value is €1M but you could get him for less if you know your way around negotiations.
Maik Nawrocki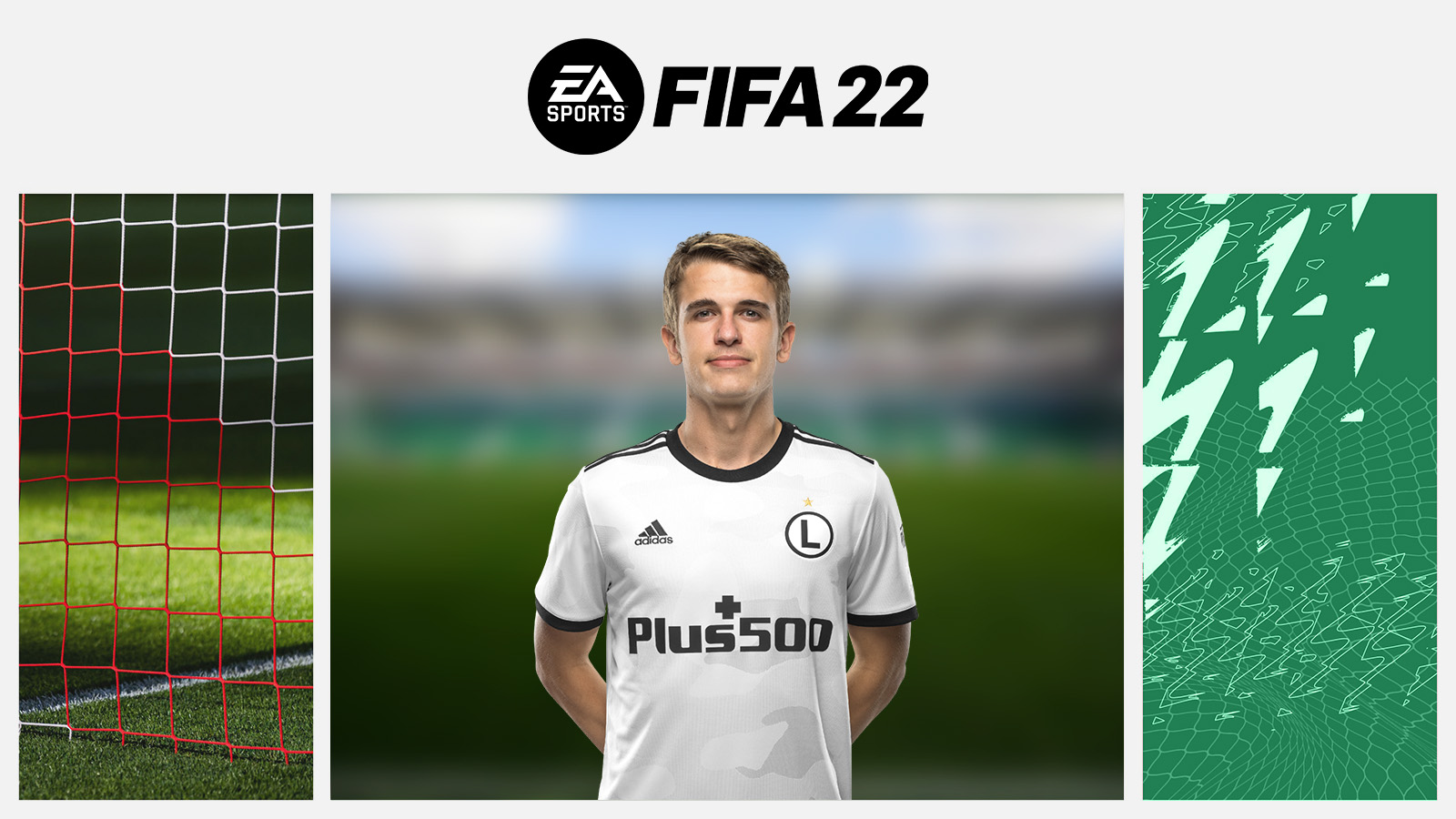 Finding a decent center back that match your needs in Career Mode is quite the struggle. Luckily we will make it easier for you today with this hidden gem, Maik Nawrocki.
Standing at 6'1″ (185cm) with 76 pace, 65 physicality and 66 defending, Nawrocki is the perfect center back if you do an RTG with a small club. His current rating in FIFA 22 is 65 and has a potential of 78 that you can grow even more with proper training and playing time.
The 20-year old Polish defender is currently playing for Legia Warszawa after being transferred recently from Werder Bremen. His in-game value is €1.6M.
Marcel Wędrychowski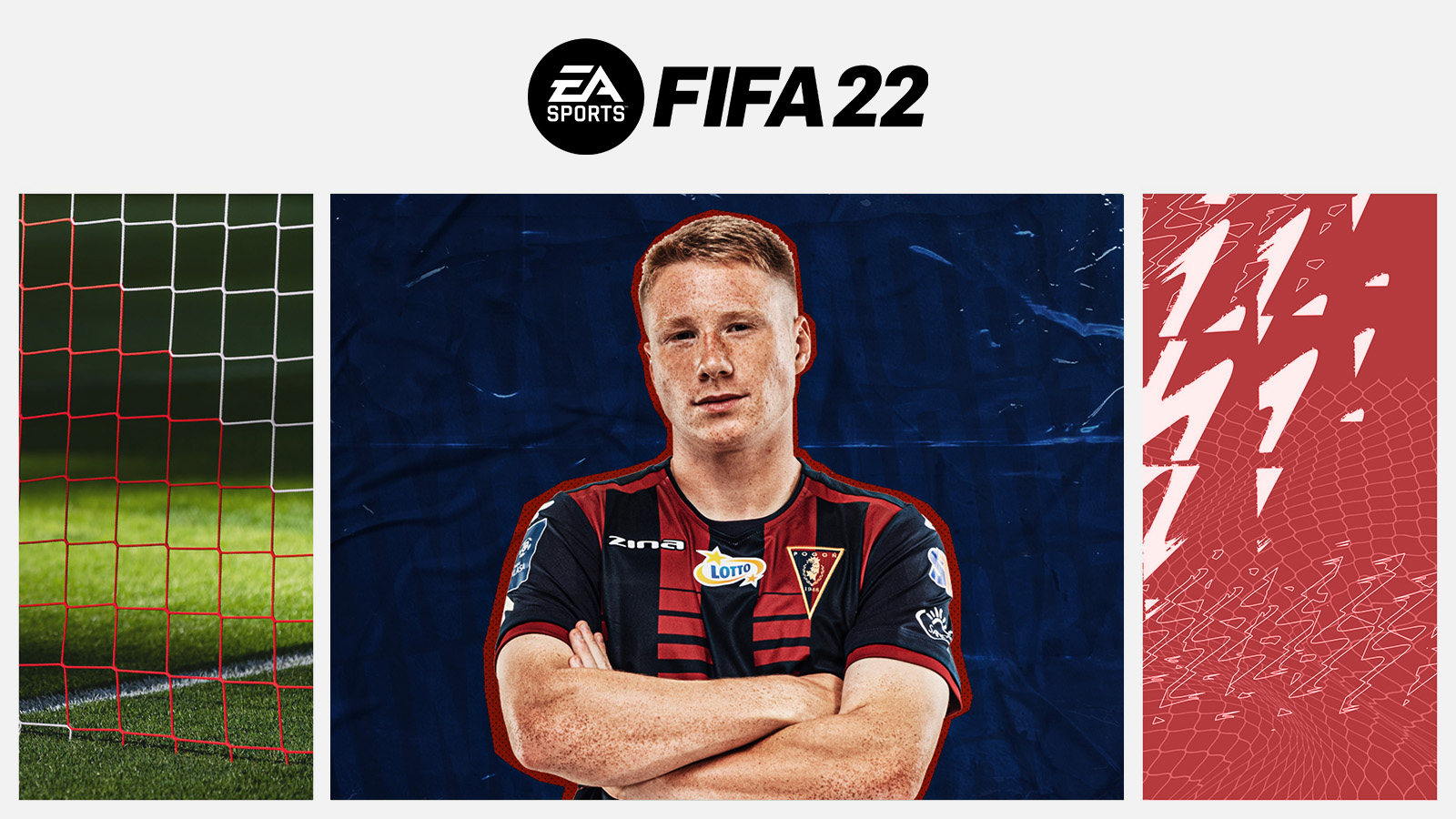 The next talent on our list is Pogon Szczecin's right midfielder, Marcel Wędrychowski. In FIFA 22 he is playing on loan at Górnik Łęczna with a starting rating of 61 that can grow up to 77 thanks to his potential.
The 78 pace, 69 dribbling and 53 passing makes the 19-year old an ideal player for lower league clubs and he also comes cheap as he is valued at €850K. The left footed player could easily play on both wings or even as a CF/CAM with a proper development schedule.
Xavier Dziekoński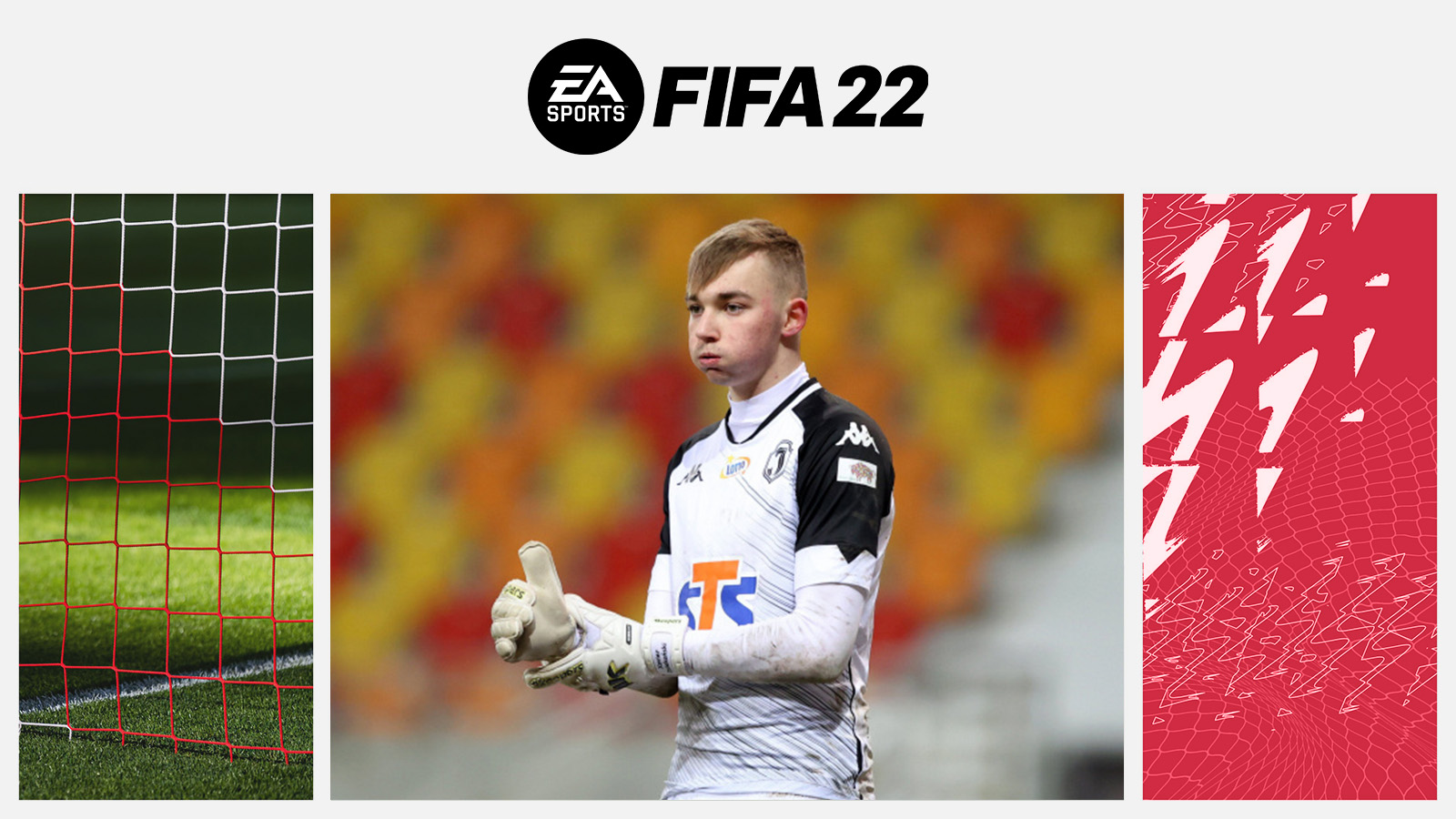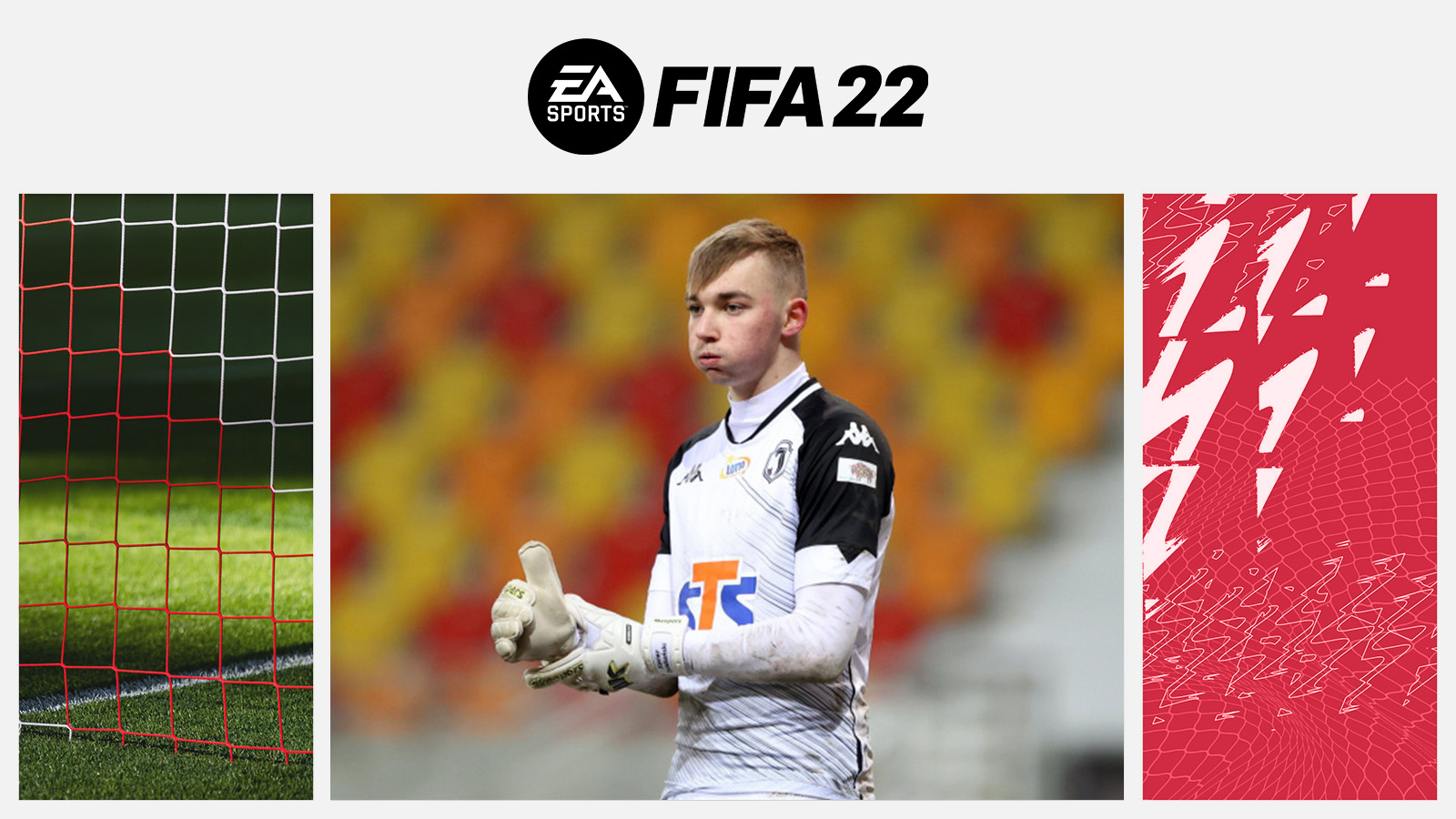 After all these outfield players, it is only natural to add a talented goalkeeper to our list, that goalkeeper is Xavier Dziekoński. The 17-year old stands at an impressive height of 6'2″ (188cm) and is rated in-game with an 62 OVR. Reaching his 77 potential is a no brainer with good development schedules, training and play time.
In FIFA 22 he plays for Jagiellonia Białystok but he changed teams during the recent summer window, signing an agreement with another Polish club, Rakow Czestochowa.
Do you know other amazing wonderkids from lower leagues in FIFA 22? Let us know in the comments below.