FIFA 23 has been out in the world for two weeks now and FIFA players have started their grind towards the Elite Division in FIFA Ultimate Team, Division 1 in Online Seasons or the Champions League title in Career Mode. They are using every tool available at their disposal – which includes spamming the new Outside the Foot shots and the lobbed through balls.
However, one tool that every FIFA player needs is a comfortable formation. Even though it is always advisable to use a formation that you are comfortable with, there are a few formations that are slightly better than the rest. Let's take a look at three of them.
4-4-2 Flat
The classic 4-4-2 is one of the most balanced formations in FIFA 23. Since left stick dribbling has been nerfed in FIFA 23, it goes without saying that you need a wider formation most of the time.
4-4-2 provides a great balance all around the field. If you are good at manual defending, you can use your full backs in your attacks. This small instruction could help you overwhelm the opponents. If your opponent is parking the bus, you could use your wingers to create an angle that helps to exploit the extremely lethal Outside the Foot shots.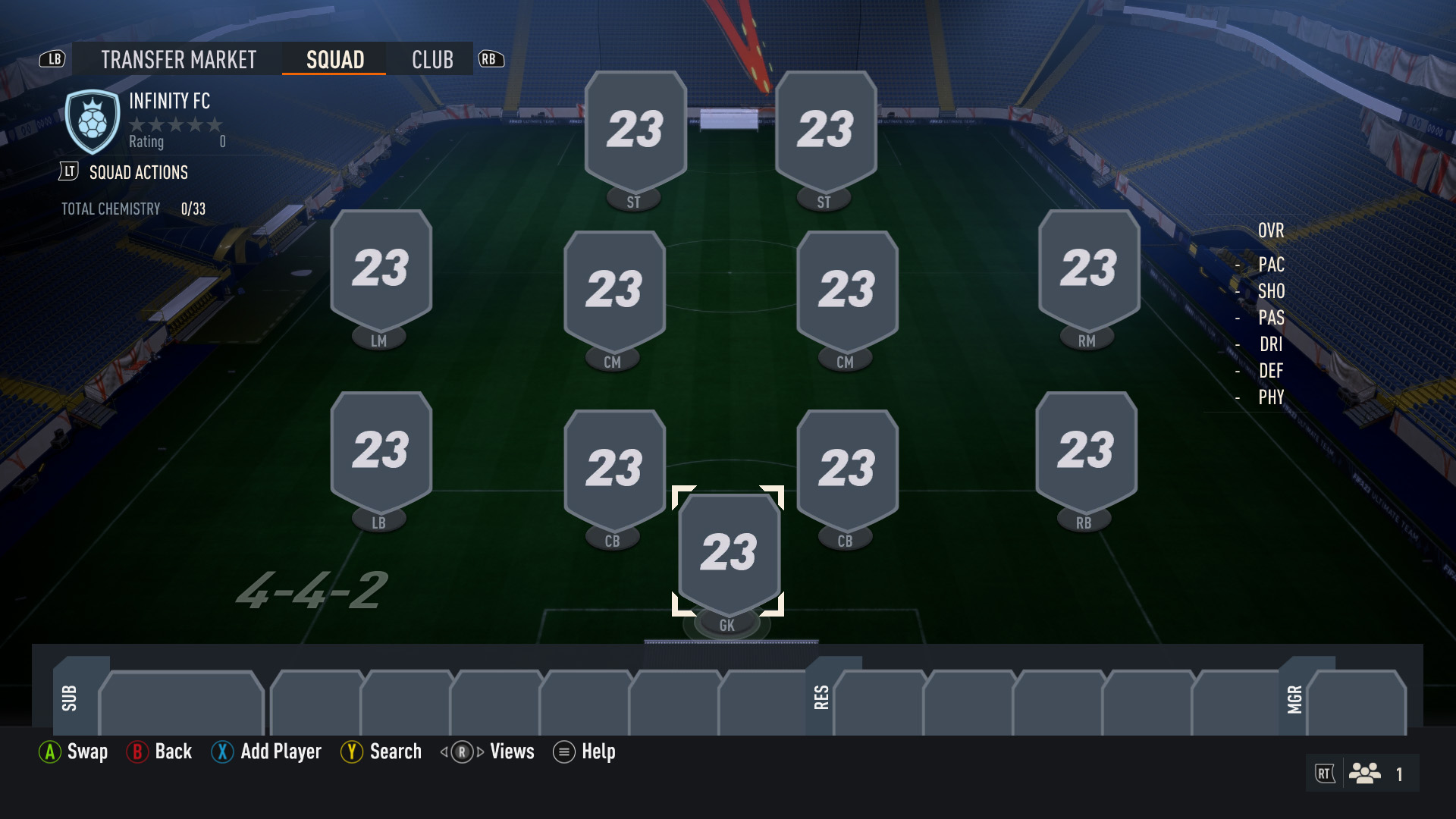 The most beautiful thing about the 4-4-2 flat is that the default instructions on the players are good as they are. However, we would advise you to instruct one CM to Get Forward and the other to Stay Back While Attacking.
4-4-2 works really well with possession play and direct passing attack tactics.
4-2-3-1 Narrow
Since FIFA 19, 4-2-3-1 narrow has always been a META formation. You always have passing options due to the structure of the formation.
This formation is extremely strong defensively due to the presence of two CDMs. With heavily nerfed dribbling, your opponent has to rely on pinpoint accurate passes in order to break your defensive anchor. If you instruct your full backs to stay back while attacking, the opponent's chances of a counter-attack will reduce drastically. You could bolster your defense even further by asking your wide attacking midfielders to Come Back on Defense.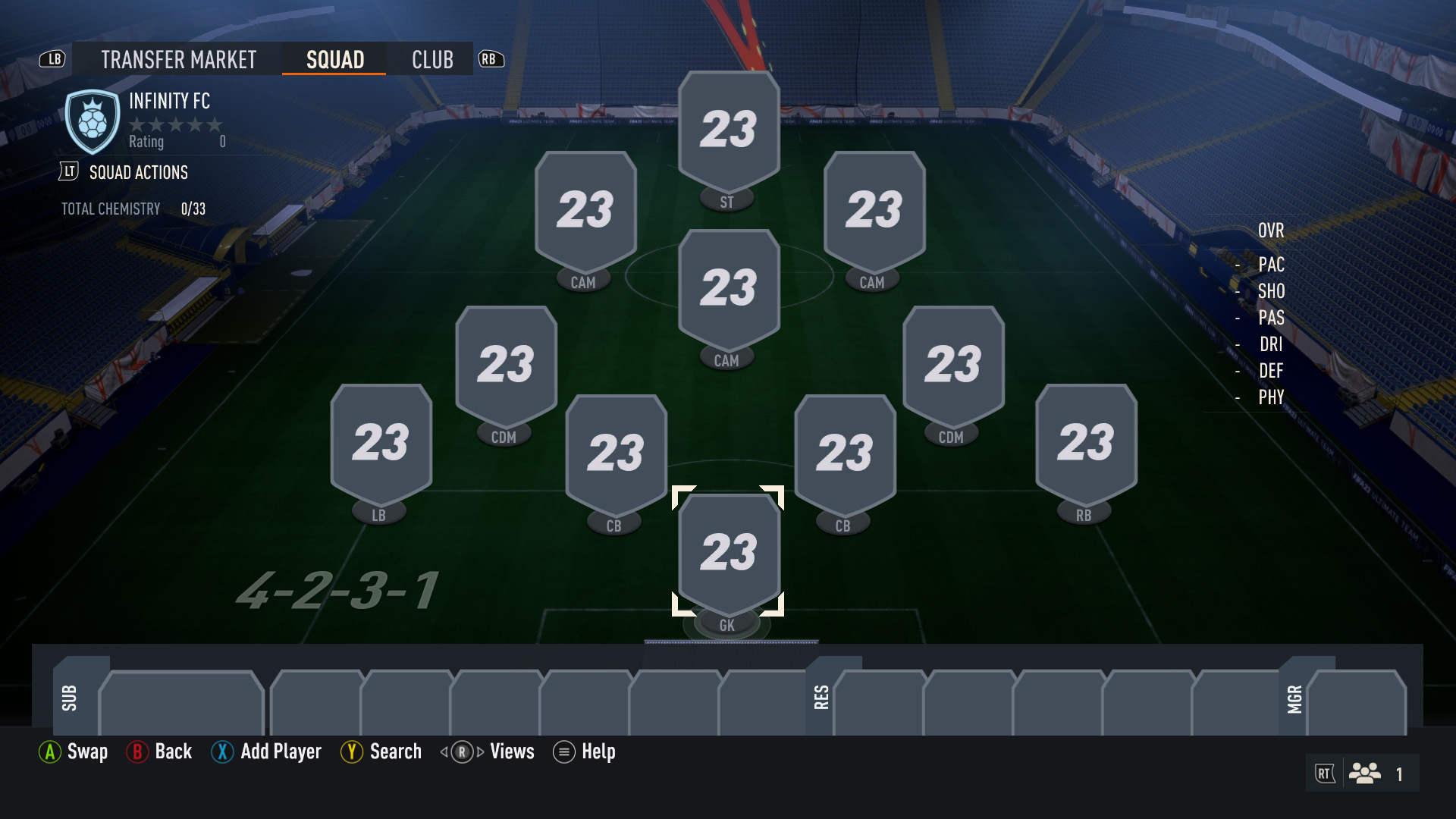 While attacking, it is recommended that you instruct one of your CDMs to Get Forward. 4-2-3-1 works extremely well for executing counter-attacks since all the attacking players are positioned naturally at great angles for quick passes.
4-2-3-1 is an extremely META formation and incorporating this formations in one of your custom tactics could help you secure a few extra wins in FUT Champions.
4-2-3-1 narrow works well with forward runs and direct passing attacking tactics.
3-5-2
3-5-2 is probably the most overlooked formation in FIFA history. At first glance, the defense in 3-5-2 looks extremely susceptible to attacks from the wings. But when you understand the formation, you will understand that 3-5-2 have one of the best defensive structure in the entire game. For starters, you have three Centre Backs and two CDMs – a total of five defensive minded players occupying the danger areas in front of the goal. Now, instruct your LM and RM to come back on defense – thus forming a seven-man defense for your team.
While attacking, it is recommended to use the width of the field provided by your RM and LM. While on the wings, you will have a plethora of passing options in every possible angle. It is also recommended to use the D-pad on the joystick to use the Hug Sidelines tactic.
3-5-2 is tough to learn. But once you can understand how it works, it becomes one of the most comfortable formations in the game. It is highly recommended that your LM and RM are quick, have good stamina and High/High work rate.
3-5-2 works well with forward runs and direct passing attacking tactics.
What is your favourite formation? Leave your comment below.