The annual FIFA Global Series tournament is back for this year's cycle and has brought some fundamental changes to its format as well. EA Sports have announced the introduction of new countries and a restructuring of their Regions in order to improve their reach as well as increase the number and quality of competitors. But that's on the competition side of things. EA have also made a change to viewership schedules and the system regarding the competition broadcast.
To readers unaware of the broadcasting system of the FGS, EA have partnered up with Twitch in order to reward viewers who tune in for the live streams of the various qualifiers and tournaments hosted for FGS. Up until this season, viewers were given pack drops and guaranteed players for their FUT squads which they could receive by watching the streams for a certain duration. The rewards have indeed been quality but the reward system was riddled with inconsistencies with most players not receiving their rewards even after watching the entire live stream. Some wouldn't get their packs even after many days and some simply got the wrong rewards. Hence, from this season, a new system has been created, dubbed the Viewership Rewards Program which changes the way stream rewards will be delivered to the viewers.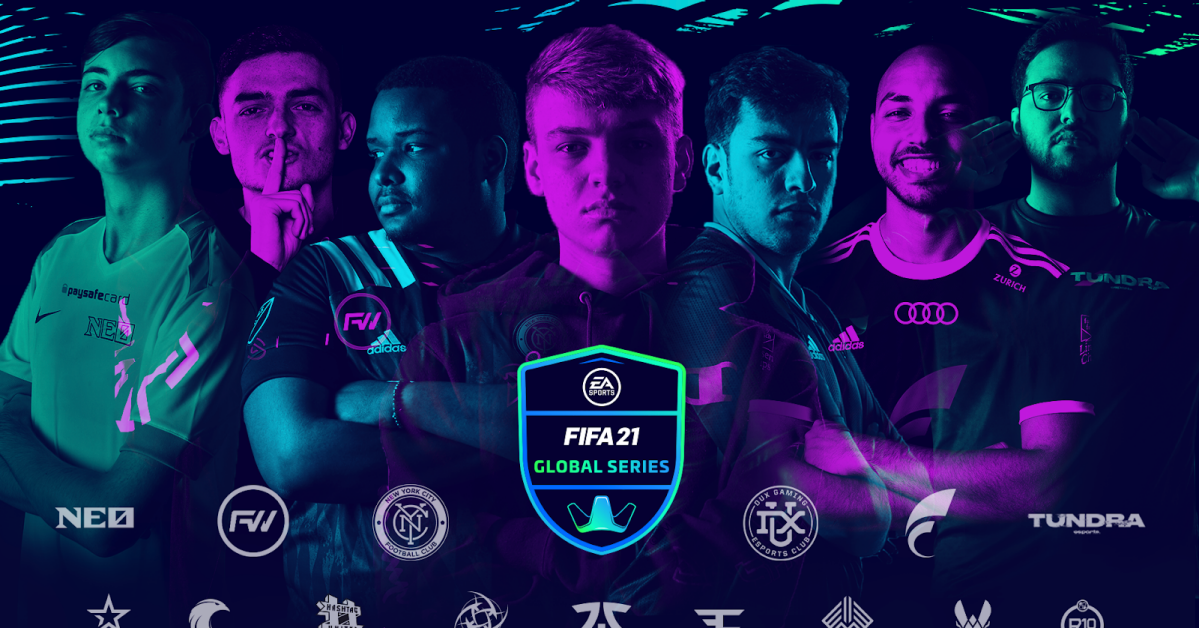 How Will It Work?
FIFA players will be required to link their EA accounts to their Twitch accounts to be eligible. Next, the players will have to watch an eligible FIFA 21 Global Series event on Twitch for at least 60 minutes. Once you complete the requirements, you will be granted an FGS Player Token item. These tokens will allow you to claim the special rewards in-game once they go live. You can earn one token per eligible event. Combine your tokens in order to spend them during the in-game FSG Pack Rewards in repeatable SBCs.
What are The Rewards Offered?
EA have announced 2 separate events titled FGS Swaps 1 and 2. FGS Swaps 1 will go live first with Premium Gold Packs (2 tokens), Prime Electrum Players Packs (3 tokens), Mega Packs (4 tokens) and Jumbo Rare Players Packs (5 tokens) up for grabs, starting 26th October 2020. FGS Swap 2 details are to be announced later. Each eligible event will grant you a single token, so collect them and spend them wisely. Another important thing to remember is that the tokens cannot be transferred between Swaps so make sure you use your Swap 1 tokens before Swap 2 begins.
When Can I Earn Tokens?
Every token can be earned by watching the eligible FGS events on Twitch. The first event to be held is the FIFA 21 Challenge which will be live-streamed tomorrow, October 29th, 2020. The next event after that will be the South America Regional Qualifier 1 to be held on December 5th-6th 2020. The full list of events can be viewed in the next infographic: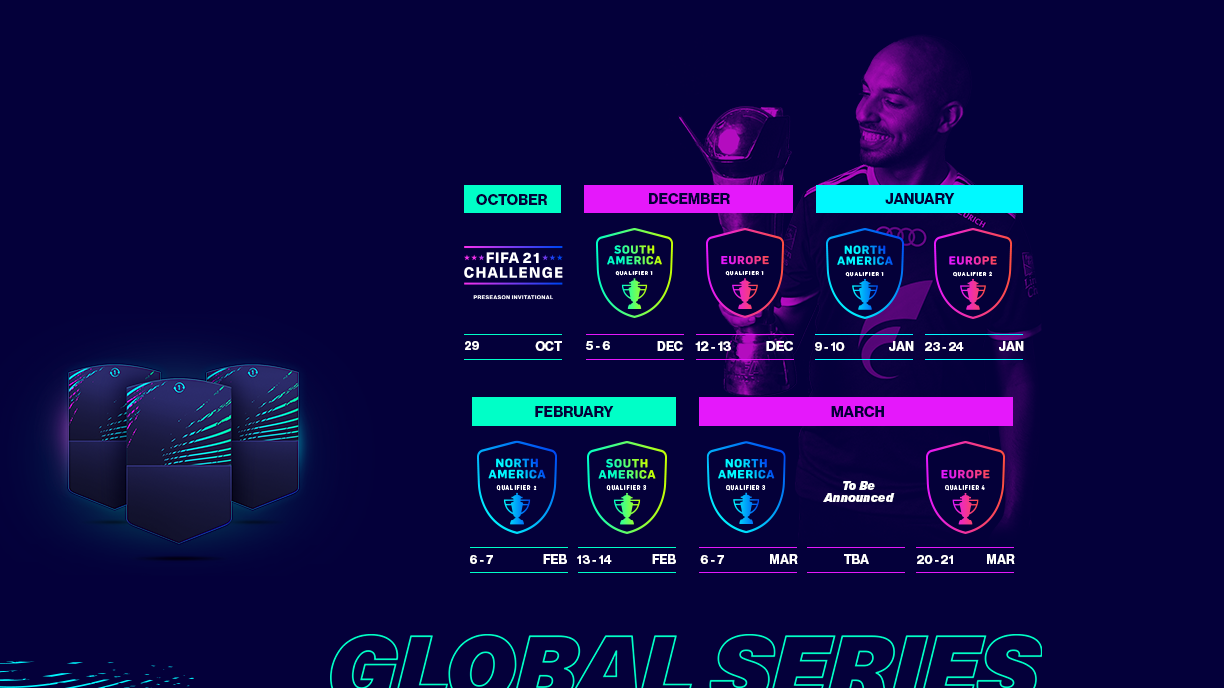 All events can be viewed live on EA's official Twitch channel except the North American qualifiers which will be broadcasted live on ELeagueTV's Twitch channel instead.
So, there you have it. Make sure you are linked with your Twitch and don't forget to drop in on the live streams and you might just get some juicy rewards to spice up your FUT 21 squad. Good luck!