On our journey to find the best wonderkids on FIFA 21, we now stop in Portugal to find some hidden gems in their top flight, the Liga NOS. The league has produced some stellar wonderkids in recent times such as João Félix, Francisco Trinacão, Fabio Silva and many more. Here's looking at some more names that we feel you should watch out for.
Gonçalo Inácio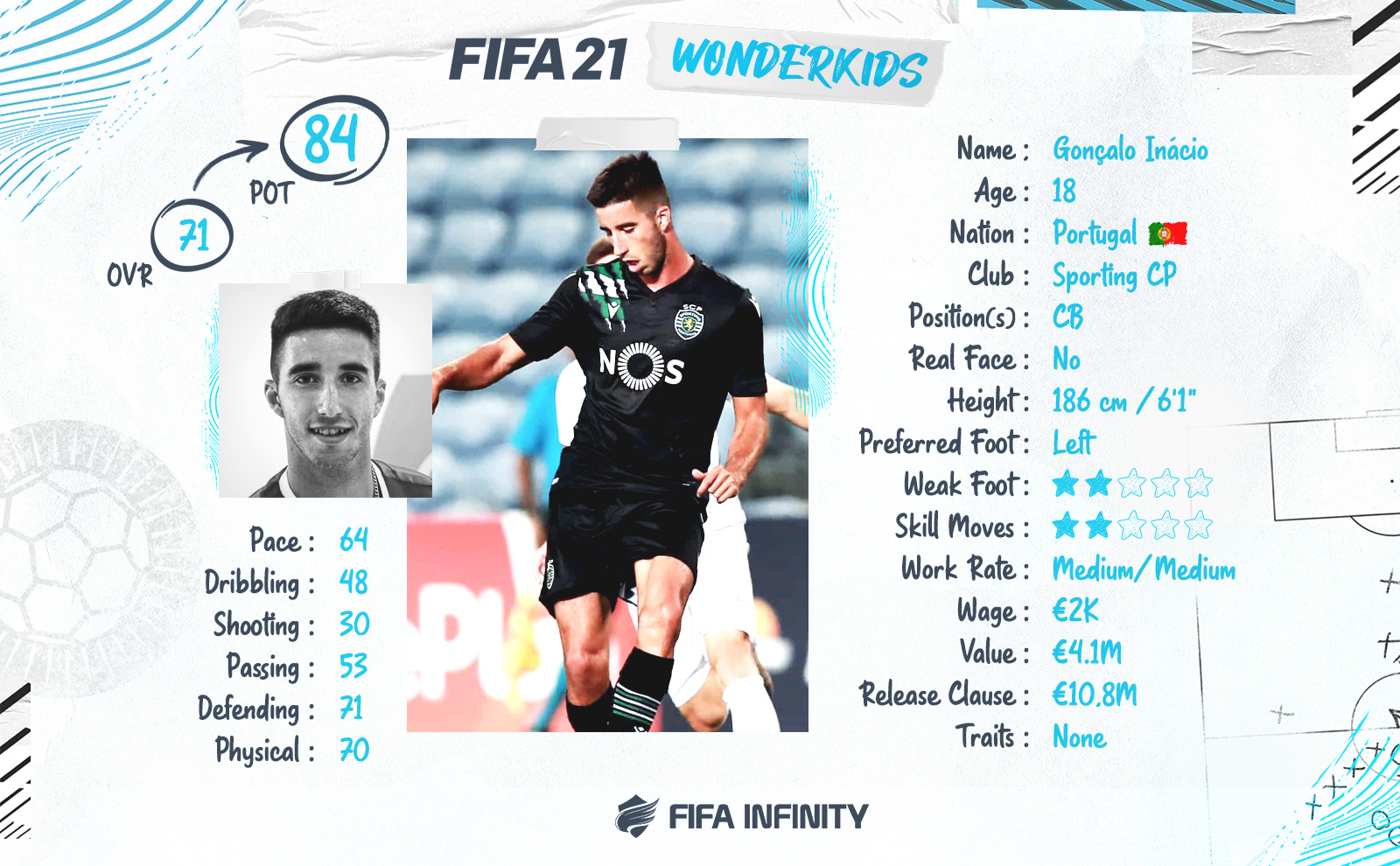 First up on our list is the 18-year-old Portuguese defender Gonçalo Inácio. The tall defender plays for Sporting CP and already has impressive stats to display. With 71 Defending and 70 Physical, he is instantly a reliable option for your bench and maybe even your starting CB. He has a value of just over 4 million euros but a release clause of almost 11 million euros. He starts at an OVR of 71 with a great potential of 84.
Gonçalo Ramos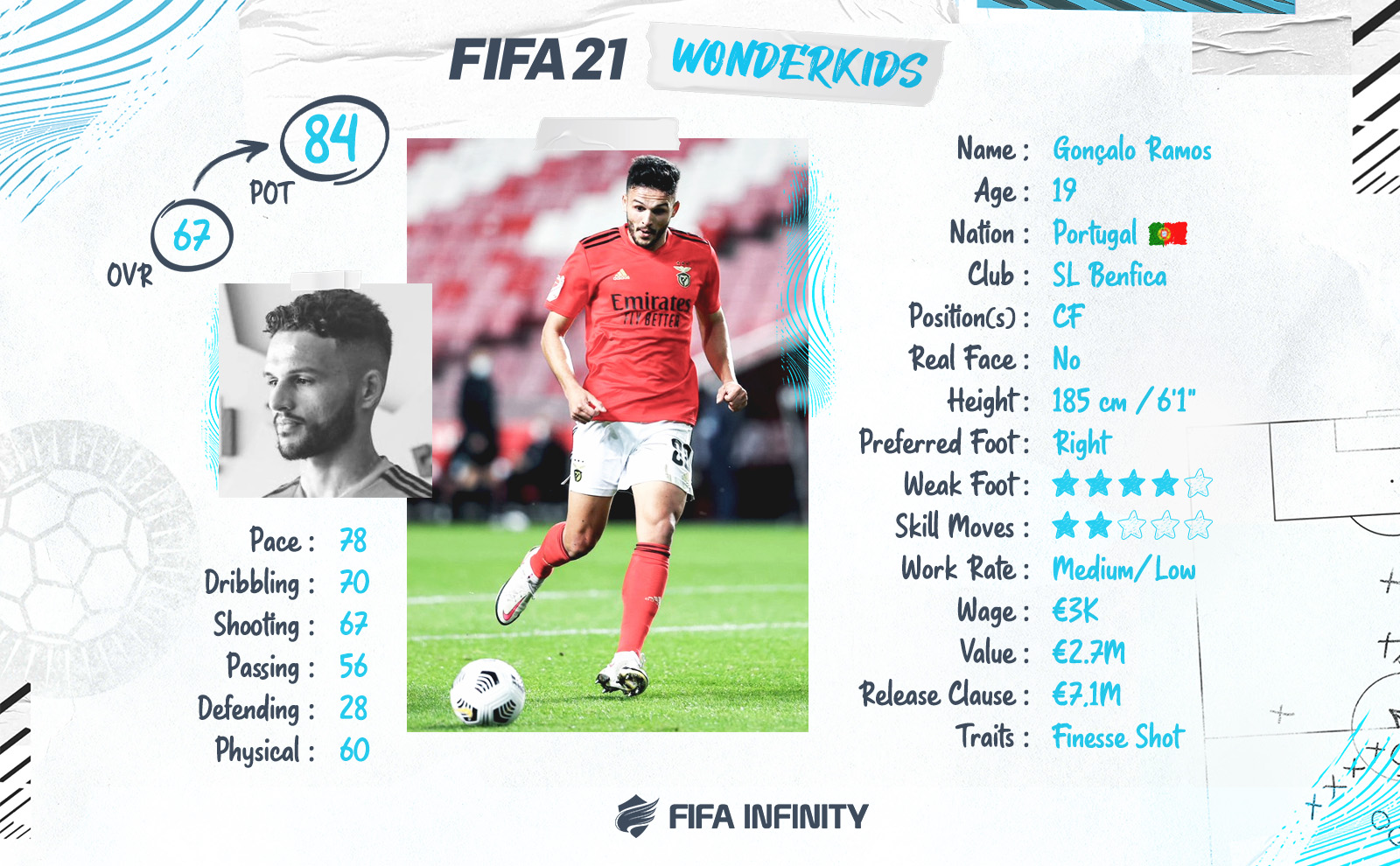 Next up on our list is Portuguese forward Gonçalo Ramos. The 19-year-old plays as a CF for SL Benfica and is currently on the reserve team. You can pry him away from the Portuguese side for a relatively low price of 2.7m euros, and a release clause of around 7m euros. Blessed with 78 Pace and 70 Dribbling right at the start, Ramos starts at a low OVR of 67 but has a potential of 84 that can be reached by playing him a lot of games. Speaking of games, you can try your hand at exciting games if you read more here.
Gustavo Assunção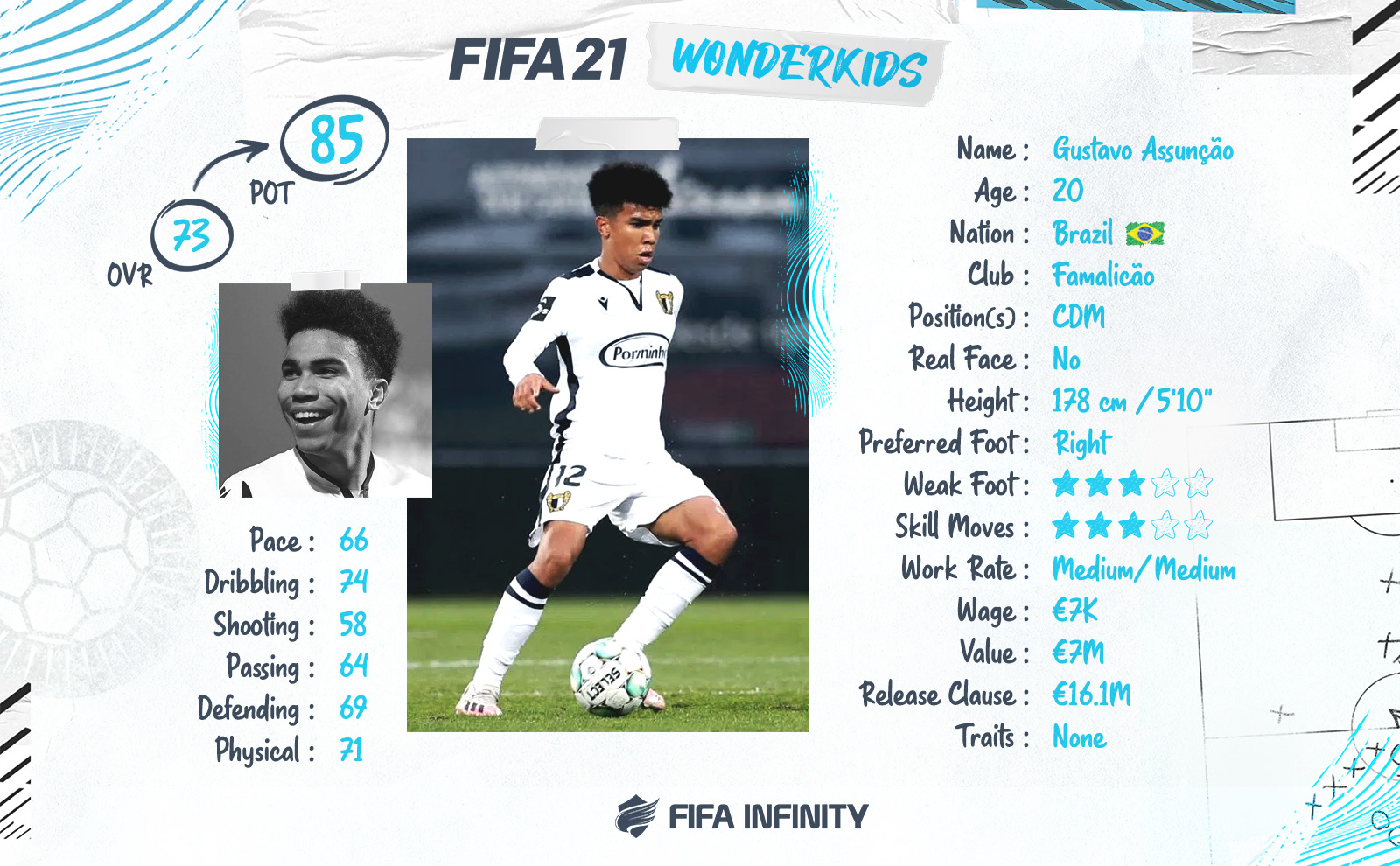 Gustavo Assunção is a 20-year-old midfielder that plays for Famalicão in Liga NOS. The Brazilian plays as a CDM and has the stats to impress. He has 74 Dribbling and 71 Physical and is very similar to Tyler Adams of RB Leipzig. Gustavo even has 88 Stamina, making him a tireless beast in the midfield. He is valued at 7m euros with an OVR of 73 and an amazing potential of 85.
Francisco Conceição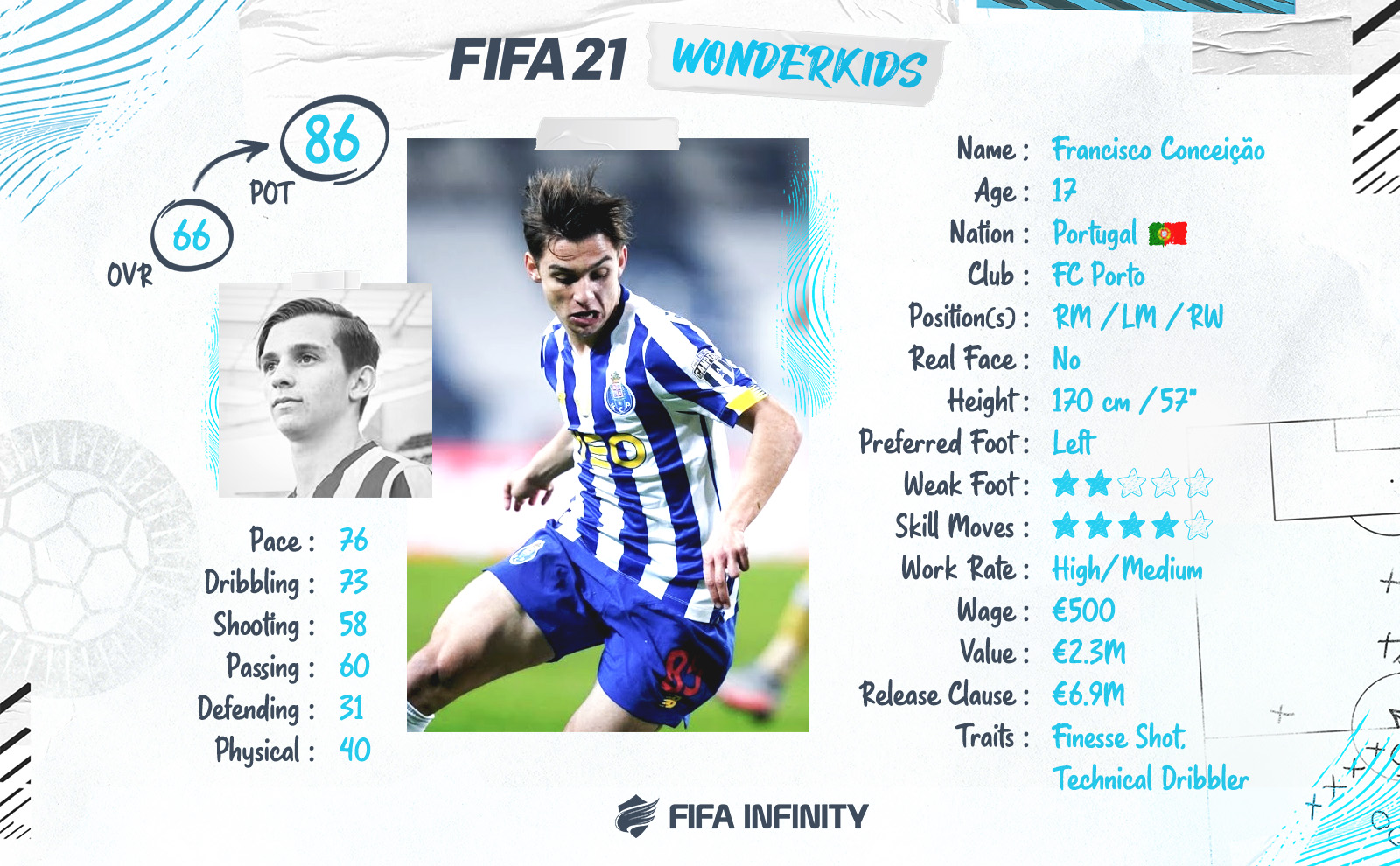 Francisco is another Portuguese talent in the making. The 17-year-old winger is contracted to FC Porto and can play in a multitude of positions. His natural position is RM but Francisco can also function as an LM or RW if needed. Valued at 2.3m euros, his 76 Pace and 73 Dribbling will make him a sturdy presence on the wings but according to SoFIFA, his best position would be as a CAM! His OVR is at 66 with an immense potential of 86.
Joelson Fernandes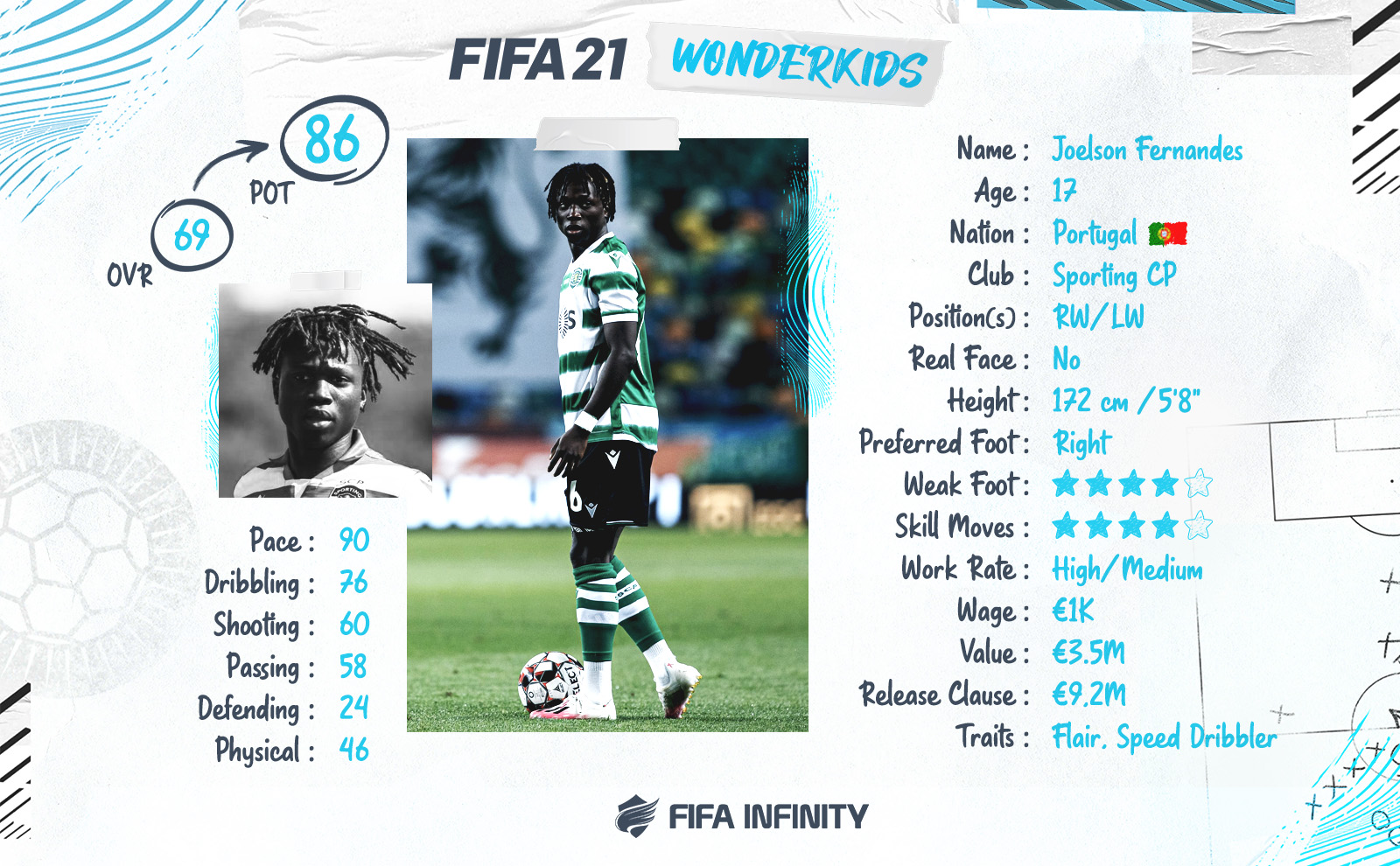 Joelson Fernandes is the fellow teammate of Sporting CP's Inácio, who featured earlier on our list. The 17-year-old winger is a highly skilled talent with 4-star skill moves and a 4-star weak foot. Blessed with a 90 Pace rating and 76 Dribbling, his 3.5m euros evaluation is an absolute steal. Better get him into your squad quick before he gets more expensive. He starts at an OVR of 69 with an outsanding potential of 86.
And that completes our list of the best wonderkids in the top division of Portugal right now. Make sure you sign them before your rival clubs do. You can check out our previous wonderkids list on the website and stay tuned for more!