Our fourth FIFA 17 news roundup post will mainly highlight the features revealed at this year's Gamescom venue and will also include some leaks from the beta version of the game and other news released in the past week:
First of all, if you missed the FIFA 17 conference at Gamescom you can watch it in full below:
At Gamescom we had the next gameplay trailer revealed to which we also did an analysis:
FIFA 17 Ultimate Team will feature two new major additions called FUT Champions and Squad Building Challenges.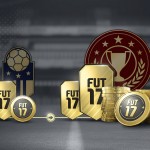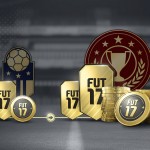 With the announcement of the new FUT features, EA Sports also revealed the new item designs and in the following images you can see the bronze, silver and gold items (rare and non-rare), the in-form items and three new special items:
– Red (Rewards for FUT Champions)
– Blue/Purple (Rewards for Squad Building Challenges)
– Black (Ones To Watch)
The last item is particularly special and we will explain to you why.
Basically with the release of FIFA 17 there will be a number of players, selected by EA, that potentially can have significant performances this season (similar to Vardy last season) and they will be available in packs as Ones To Watch items. The unique feature of this item is if that particular player gets multiple in-forms across the season, his Ones To Watch item will increase in rating as well!
So it's up to you to keep it or sell it when you think it's necessary.
The new FIFA Mobile game has been presented at Gamescom as well and you can read more about its new features here.
Android users from Canada, Portugal, Romania, Singapore, or Sweden can already download the game from the Google Play Store, while iOS users from the same countries will have to wait for a few more days in order to play it.
Please remember that this is a "soft" version of the game while the full game will be released later this Fall.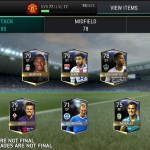 We will have 10 new Legends lined up for FIFA 17 and they are:
– Marc Overmars
– Paul Scholes
– Jamie Carragher
– Alessandro Del Piero
– Ole Gunnar Solskjær
– Carles Puyol
– Juan Sebastián Verón
– Emmanuel Petit
– Rio Ferdinand
– Luis Hernández
For more details on the new Legends please check this post, while for the ratings you can check this post.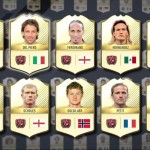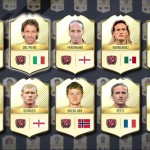 The best 50 player ratings in FIFA 17 have been revealed as well and you can view them in this post, while for the mobile version of the game, you can see the top 50 player ratings here.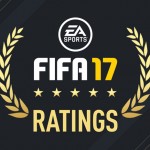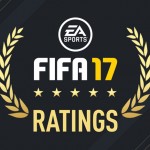 At Gamescom, fans had the chance to try out the FIFA 17 demo for the first time and thanks to them we have the first details on the demo content that can be found here.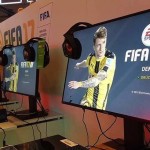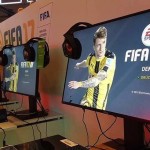 Last week, FIFA 17 Beta went live and a few lucky players got invited to try it out and as always, some of them leaked some gameplay footage on the world wide web that we've colected in this post.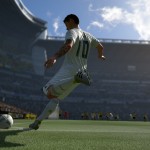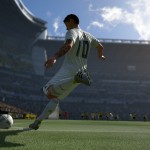 Lots of special kits will be available in FUT 17, each with its own unique way to be unlocked. Complete Squad Building Challenges, perform well in FUT Champions or simply pre-order the game to get your hands on these exclusive FUT kits created by soundtrack artist like Zedd or community artists like Emilio Sansolini:
Thanks to the FIFA 17 Beta, we now know half of the FIFA 17 soundtrack playlist:
To celebrate the new partnership with La Liga, EA Sports released the next exclusive FIFA 17 teaser:
FIFA 17 Ultimate Team will feature a new pack animation and you can see it in the following clip:
Only 86+ rated players will show up and celebrate!
It has been confirmed that Serie A will be unlicensed this year in FIFA 17 but EA Sports will still retain the licenses of all clubs. The only difference from FIFA 16 is that the Serie A naming and logo will be replaced with a fake name and logo that has been confirmed to be Calcio A: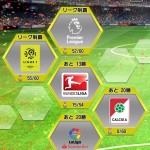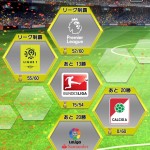 EA announced earlier this week that the Brazilian league will return in FIFA 17.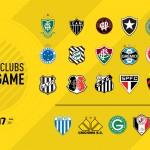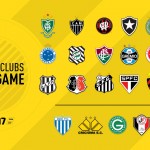 Finnish FIFA fans will be happy to know that HJK Helsinki will feature in FIFA 17 this year. For more details on this please check this post.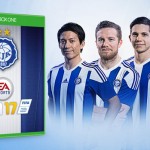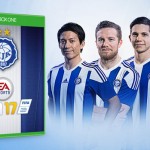 Thanks to FIFA 17 Beta we know that Chile, Norway and Belgium national teams will be licensed in the game this year:
That concludes our fourth news roundup post. One last important thing that you need to know is that the FIFA 17 demo will drop on September 13th!
Thank you for checking the post and stay tuned for more exciting FIFA 17 news!