Regens and Pregens in football simulation games are thoroughly common, but occasionally awkward topics, and can be baffling in how they operate or why they even exist in the first place.
This is pretty much the same for FIFA Career Mode as well. Regens and Pregens very well exist but are often complex to comprehend for many managers. Fortunately, in this guide, we are here to break down what Regens and Pregens are, why they exist, and how you can find them in FIFA 23 Career Mode.
Why do Regens and Pregens exist?
FIFA has a broad player database to suffice all teams at both national and international level. Although this is adequate for other game modes such as Ultimate Team as nothing changes over time, in Career Mode, however, it is a different tale with systems of player growth, ageing and retirement over a period of 15 years.
The issue is therefore the player database would subside remarkably over time. If you consider that at the beginning of FIFA 23 Career Mode, there are over 1000 players aged 33 or over. If roughly this many players retire at the end of each season, that means every team on average would lose 2 players.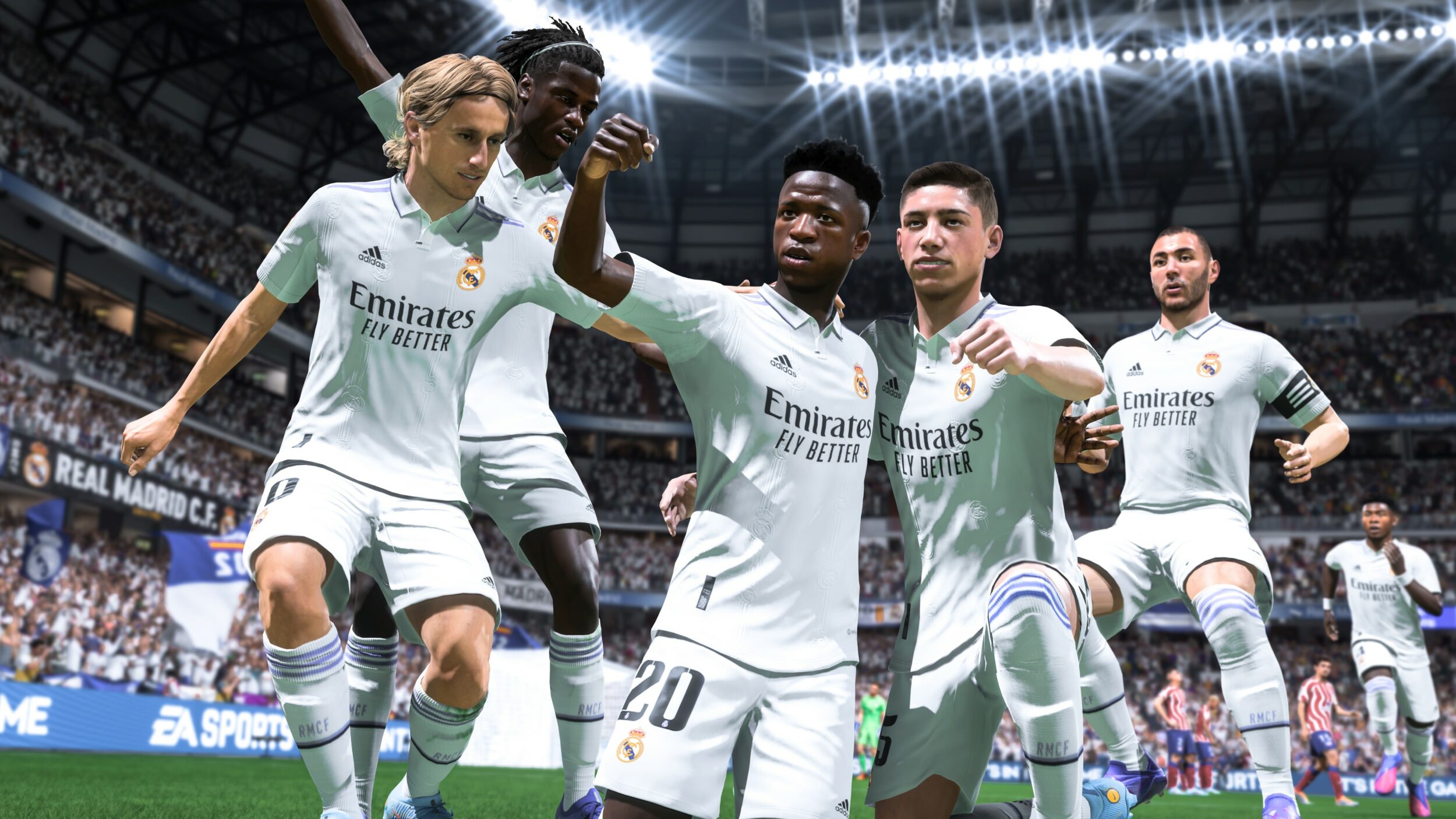 \
Eventually leading teams to lack of players to compete in competitions and getting emails such as: "Your next opponent does not have enough players to play the next match". Without a regeneration system, this would be a frequent occurrence for AI teams, however you are safe thanks to the Youth Academy but remember, the AI doesn't have that luxury.
Therefore, it is imperative for the game to generate new players in order to ensure that there isn't a net loss of players in the database. In other words, Regens and Pregens exist to maintain balance in the player database.
What is a Regen?
Regen is simply a player that has been rejuvenated in place of a retired player. Commonly speaking, when a player reaches the age between 33 and 40, they will retire. When the player finally does retire, the game will generate a new player to replace him.
This new player will be the reincarnation of the retired player but with different names, attributes, appearance (including height, skill moves, weak foot and work rates) and birth year while other things remain the same, that is, birthday and month, nationality and positions.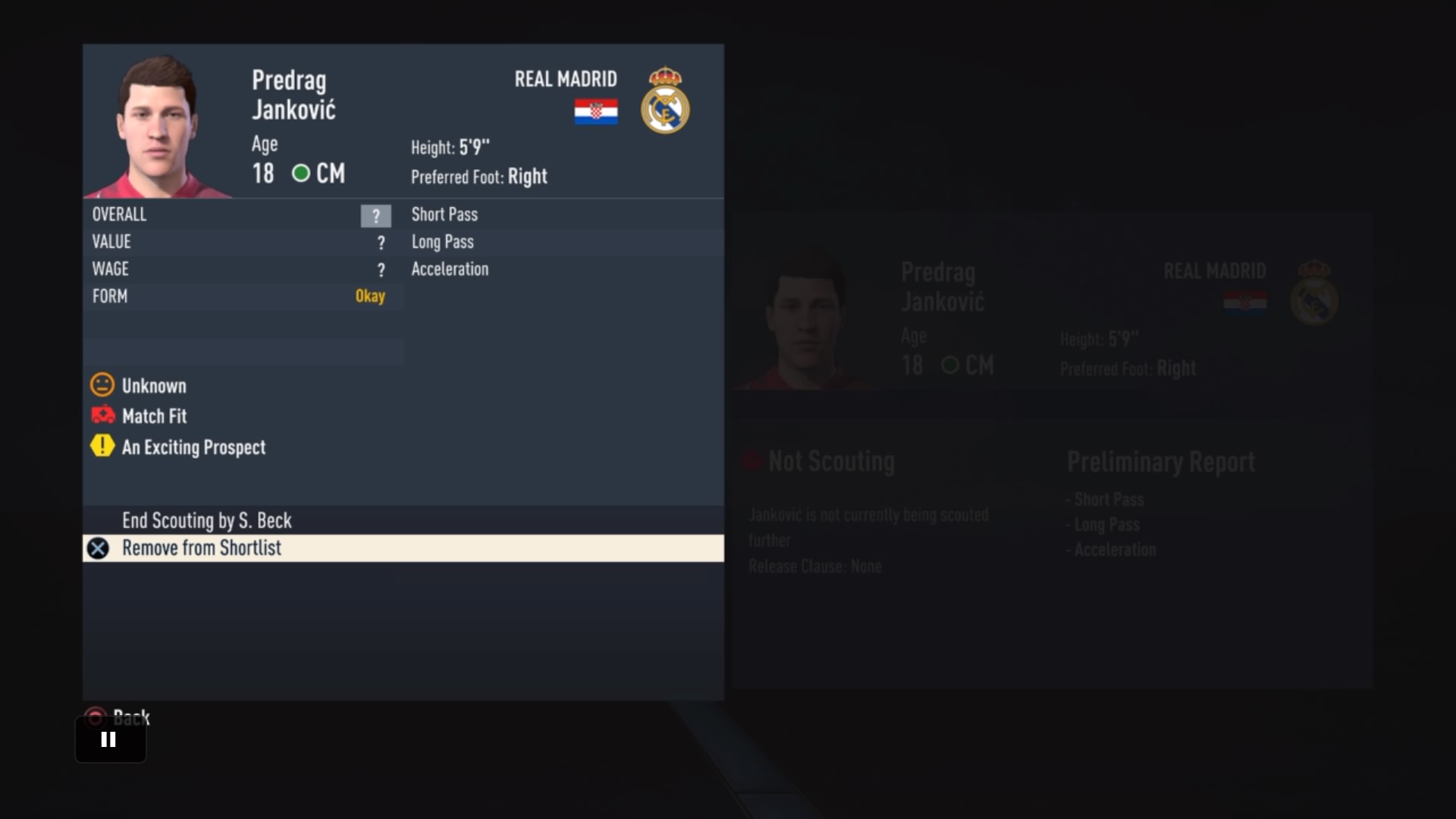 The player will generate at the same rating that the original player retired. For instance, if Luka Modric retires at the age of 39, with a rating of 79, his regen will spawn as a Croatian player with a rating of 79.
The player will also regenerate in the same league, the original player retired in. In other words, if Modric retired at Real Madrid, his regen will be a young, Croatian CM in Spanish LaLiga.
Why bother looking for Regens?
Regens growth potential will be the same as what their retired version were originally overall rated at the beginning of your career. Simply put: Karim Benzema is rated 91 in FIFA 23, his Regen will have a potential of 91. If the regen you are looking for had a rating of 80+, on the status of the player, it will say one of the following status tags:
Showing Great Potential: This means they have a potential of 80-85. So, if you want the Zlatan Ibrahimovic regen, it will say this as he was 82 rated.
Exciting Prospect: This means they have a potential of 86-90. If you are looking for Modric regen, he falls in this category.
Has Potential to be Special: This means 91 or above. This will be where you find Benzema's Regen.
At Club Since: In the case that the original player was rated 79 or under, their regen will show this status.
I don't know how, I don't know why, but Ronaldo's regen spawned at Newport County. from FifaCareers
Another reason to look for regens is that they will spawn with the best physical and mental attributes compared to youth academy players. Most, if not all… look better than the original player at full potential.
How do I search for Regens?
Finding regens is easy, and you can find them by simply following the steps below (Let's again use Karim Benzema as an example):
• Benzema must be showing status: Retiring at the end of the season (in the season prior).
• In the next season, go to Transfers > Search players.
• Set AGE parameters between min 16 and max 21.
• Set COUNTRY/REGION to France since Benzema is French.
• Set Position to FWD and ROLE to CF since Benzema plays as a CF.
• Set COUNTRY of the league to Spain and also select LaLiga as a LEAGUE of choice if Benzema retired while playing at Real Madrid.
• Ensure that Player name, Transfer status and Team is set to any.
• Submit Search and Voilà!
However, in the case that results don't show anything, keep the above and simply just change TRANSFER STATUS to Free! You will find that particular player as a Free Agent.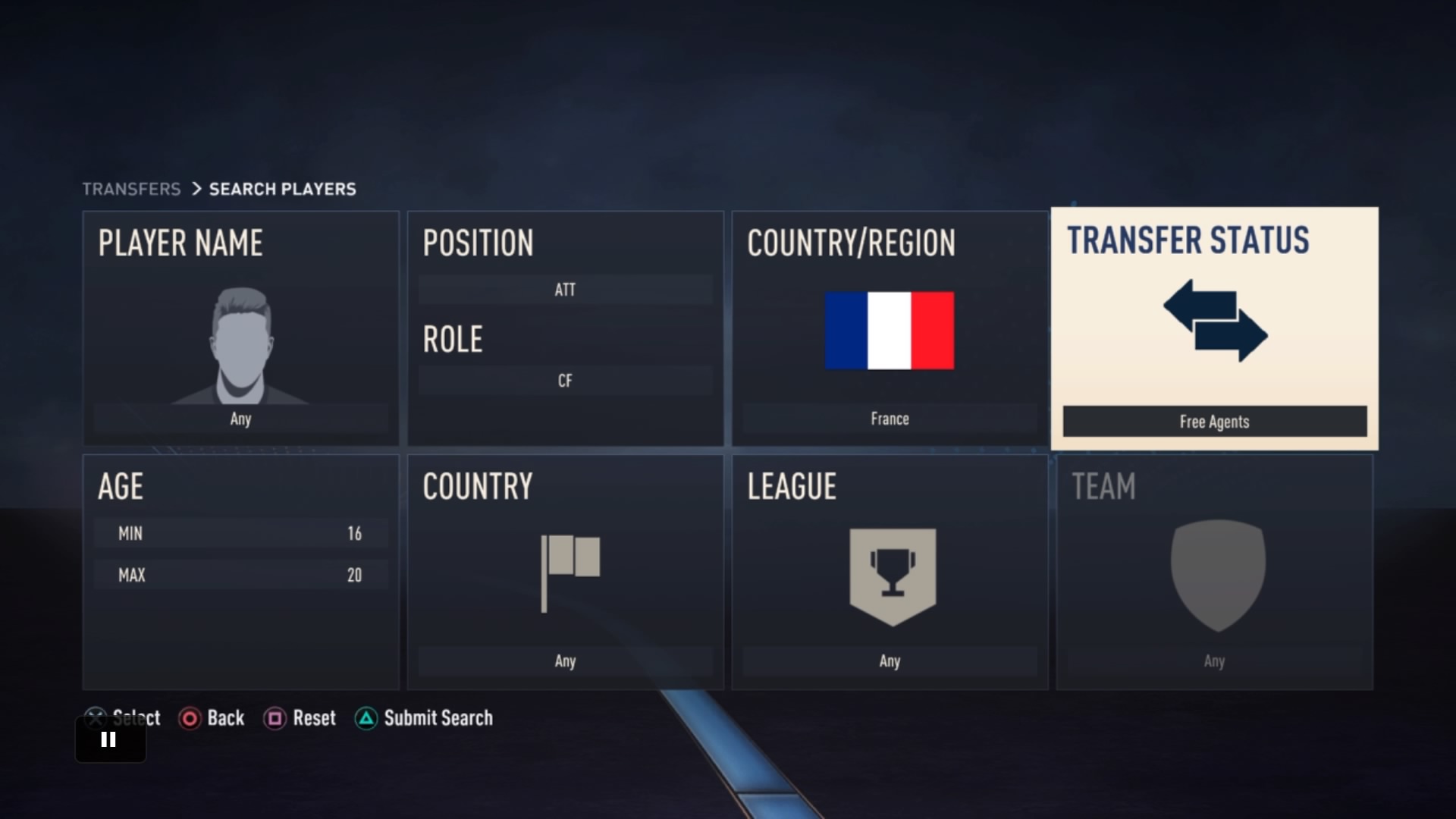 If your search results show more than one player and you're uncertain who is the right player, remember the right Regen will always have the same positions and birthday and month as the original player. Add to shortlist to see their positions and also go on to Edit Player to see their birthdate!
Best Regens to expect in the first few seasons?
The following players are expected to retire in the first two to three seasons and their regens will have 80+ Potential. Be sure to shortlist them as soon as possible and keep an eye on them at the end of the season to see if they are not retiring.
Here are the players:
Zlatan Ibrahimovic
David Silva
Sergio Ramos
Thiago Silva
Edin Dzeko
Dries Mertens
Giorgio Chiellini
David Silva
Raul Albiol
Jesus Navas
Pepe
Jose Fonte
Łukasz Fabiański
Best Candidates for Regens in future seasons?

The following are players who will make the best Regens in future seasons:
Robert Lewandowski
Karim Benzema
Lionel Messi
Kevin de Bruyne
Mohammed Salah
Thibaut Courtois
Sadio Mané
Virgil van Dijk
Casemiro
Neymar Jr
Ngolo Kante
Kalidou Koulibaly
David Alaba
Ciro Immobile
Thiago
Manual Neuer
Toni Kroos
Cristiano Ronaldo
Thomas Muller
Dani Parejo
Thiago Silva
The best part is that they are all over the age of 30, so you should expect many of them to retire in the first five seasons.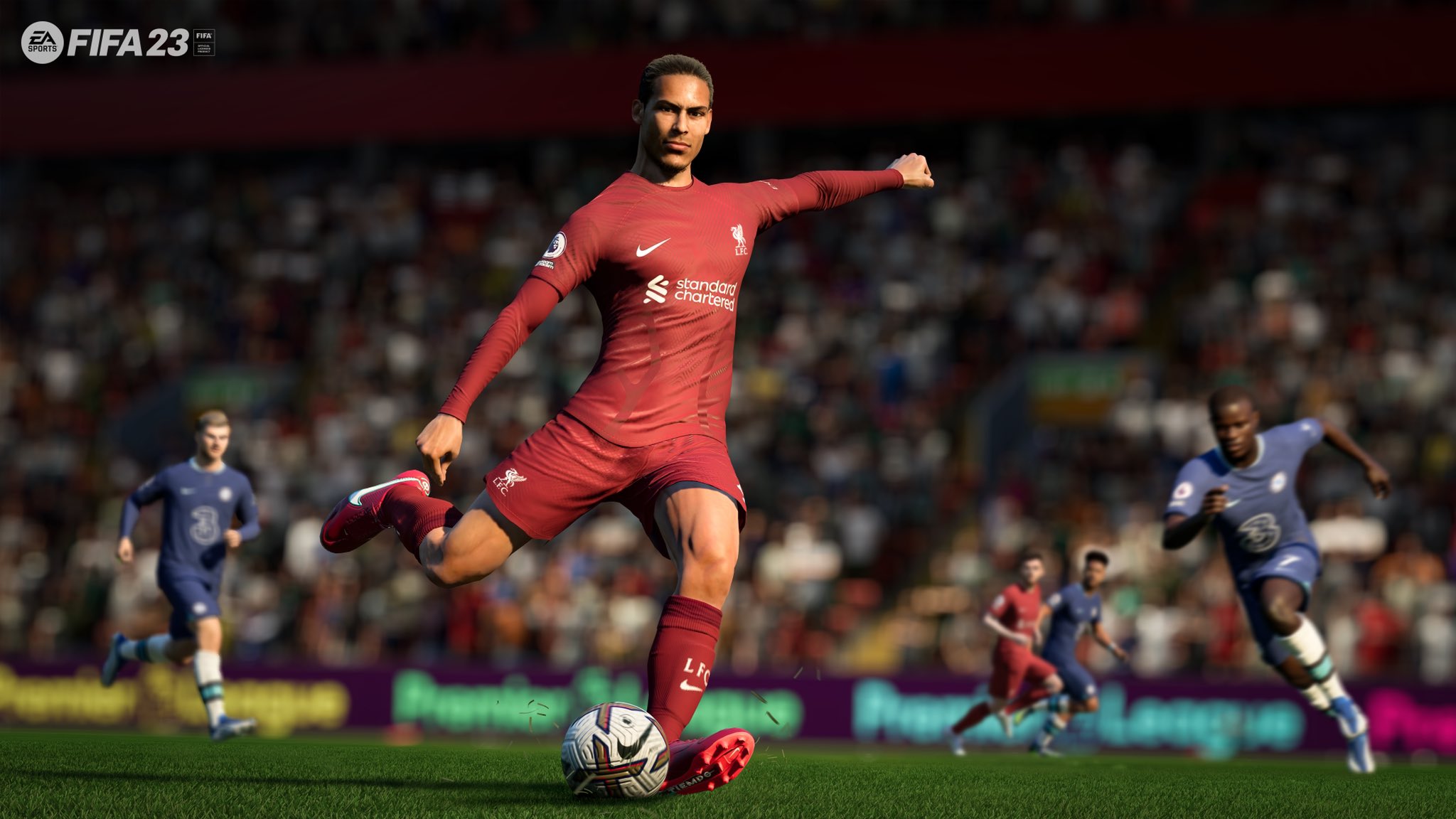 What is a Pregen?
Pregen is a rejuvenated player that has been generated while the original player is still active in the game. Pregens are similar to regens in almost every aspect, except they spawn while the original player hasn't actually retired. Hence the "pre" in Pregens.
Unlike regens, pregens are extremely unpredictable and an uncommon occurrence. In addition, a Pregen's potential is equivalent to the original player's present overall rating. Furthermore, a pregen will spawn at the same club as the original player.
For example, If Kylian Mbappé is playing at PSG with a 94 rating, his pregen will also show up at PSG, with a potential of 94. Like Regens, Pregens will share the same nationality, positions, birthday and month as the original player.
How do I find Pregens?
As already alluded above, pregens are unpredictable and uncommon compared to regens. Therefore, there isn't an easy way to find them and finding them requires a lot of comparing. But here is a daunting method you can use every season to try and find them:
• Head to Transfers > Search players.
• Select any team and submit.
• Look for generated players that play in the same position as the original player.
• Click on them to see if they have the same nationality.
• Shortlist them both and go on to the Transfer Hub to see if they share the same positions.
• To be 100% sure, it is a pregen, head to Edit Player and see if they have the same birthday and month.
If they match on all of the above, then you've found yourself a Pregen.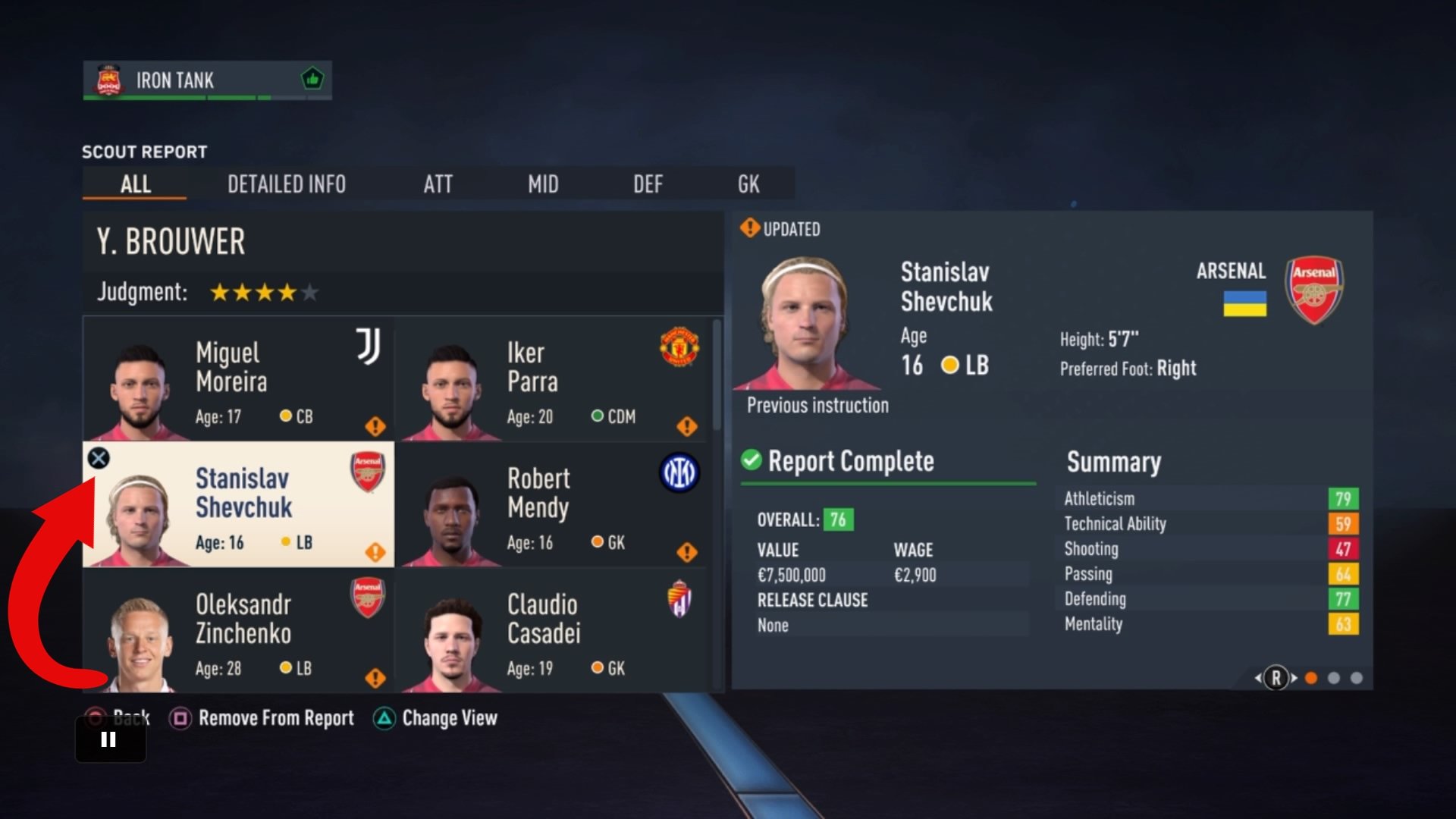 However, for a lesser daunting task, remember how we mentioned that pregens emerge at the same team? Where are all the best players in the game usually? At big clubs. Once a season, do a search for players under the age of 21 and specify a huge club like Real Madrid.
Rotate through the clubs and you might get lucky. However, If you're in the later stages of your career, consider also increasing the upper age limit as you might have missed a pregen earlier.
Hopefully, this guide helped you and cleared some of the confusion you had around the topics of "Regens" and "Pregens". FIFA 23 is available now on Playstation 5, Playstation 4, Xbox Series X|S, Xbox One and PC.