Pro Clubs x VOLTA FOOTBALL.
In the latest FIFA 23 deep dive trailer it was revealed that Pro Clubs and Volta will get "fused" and have a shared Seasons Progress.
The new implemented system will allow Pro Clubs players to earn Growth XP for their Virtual Players (VP) by playing matches in Volta and vice versa. They will also be able to unlock items and rewards in VOLTA such as tattoos, new hairstyles, boots or face accessories and apply them in Pro Clubs. Please note that not all items in the Volta Shop will be equippable in Pro Clubs!
Players can earn Seasonal Points by playing both Pro Club and Volta games that will contribute to the same Seasonal Event Progression system. Every six weeks the Seasonal Events will reset with new rewards and content to be unlocked.
Skill Games will be part of Pro Clubs in FIFA 23. You can earn additional XP (weekly capped) from the 66 available skill games while waiting for your clubmates to come online.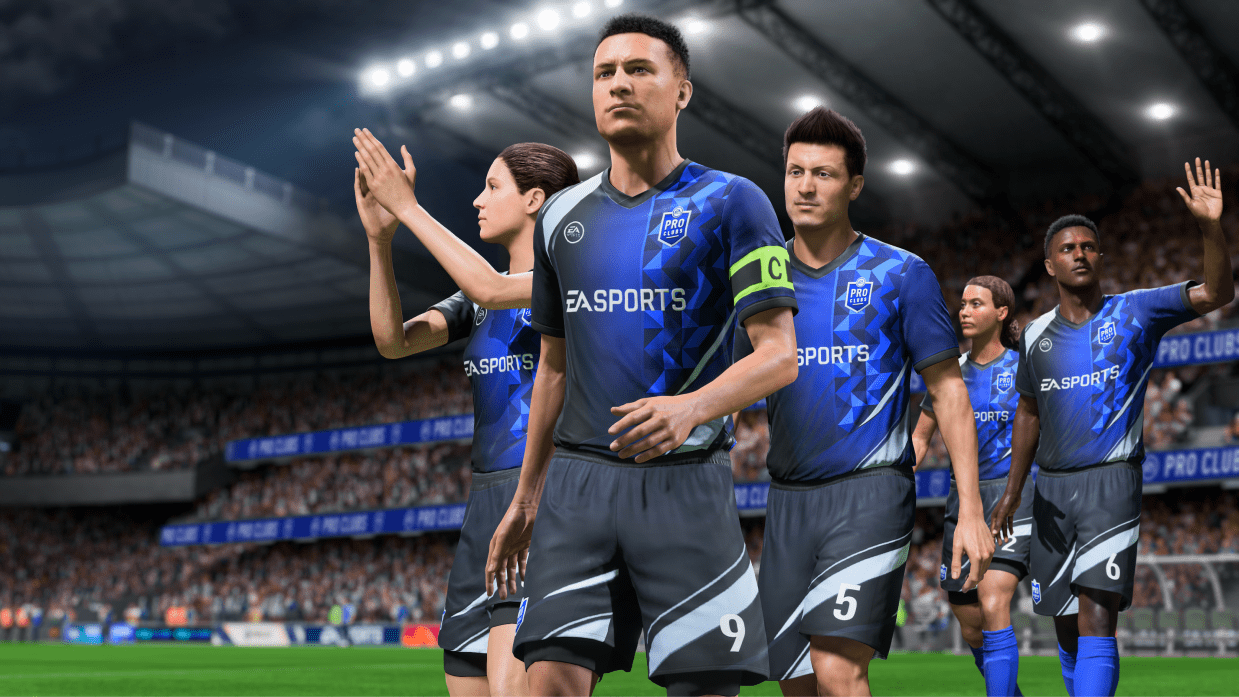 With more gameplay options to earn XP in Pro Clubs, EA Sports made some changes to the leveling system increasing the maximum level from 25 to 100 and capped the Skill Points to a maximum of 185. The amount of XP required to move from level to level has also decreased considerably.
Moreover all perks can be unlocked after the first 25 levels and after that players will continue to unlock more perk slots, and earn more Skill Points. Speaking of perks, there will be four new ones added in FIFA 23:
Poacher – Increases your all-round finishing when inside the box.
Light Passes – Increases your teammates' ability to trap and control your passes.
Interceptor – Improves your ability to intercept & disrupt your opposition's passes & shots when defending.
Chase Down – Increases your pace when defending immediately following a loss of possession for 40 in-game seconds.
Last but no least, Drop-Ins will be more engaging in FIFA 23 thanks to the 4-minute halves, 8 new specific kits, a wider variety of stadiums and the introduction of the Golden Goal rule in extra time. Another small and welcomed feature is the Post-Match Accolades that presents the top 5 performers at the end of a match.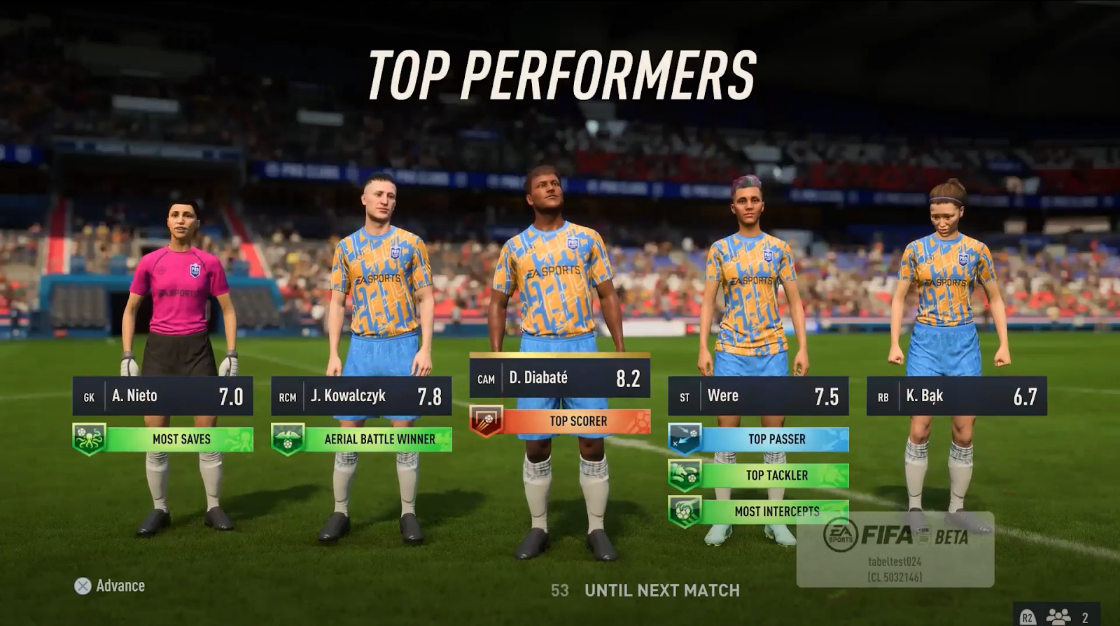 As previously announced, cross-play will not be available in Pro Clubs at the launch of FIFA 23. This has caused an uproar in the Pro Clubs community and EA Sports devs addressed the criticism in their latest Pitch Notes post claiming they are focused on adding this much requested feature and will provide updates in the future.
FIFA 23 will be available worldwide on PlayStation 5, Xbox Series X|S, PC, Stadia, PS4, and Xbox One on September 30. Early access for FIFA 23 Ultimate Edition begins on September 27, 2022.