EA Sports just revealed all the new changes and additions made for FUT 23.
In the final trailer of the FIFA 23 Deep Dive series, EA presented the new features of their most lucrative game mode in FIFA. From a new game mode to the complete overhaul of the chemistry system, let's discover all the new content in FIFA 23 Ultimate Team.
FUT Moments
In FUT 23 you will be able to play in a new single player mode called FUT Moments. Players will be able to complete various challenges based on short gameplay scenarios that will reward FUT Stars.
From scoring last-minute goals or complete a certain number of passes within a time limit, FUT Moments is the ideal game mode for players that don't have time to play full matches. You can receive up to 3 FUT Stars per scenario based on the reward level that you set before playing. If you fail to complete a Moment, you can quickly reset it and start again.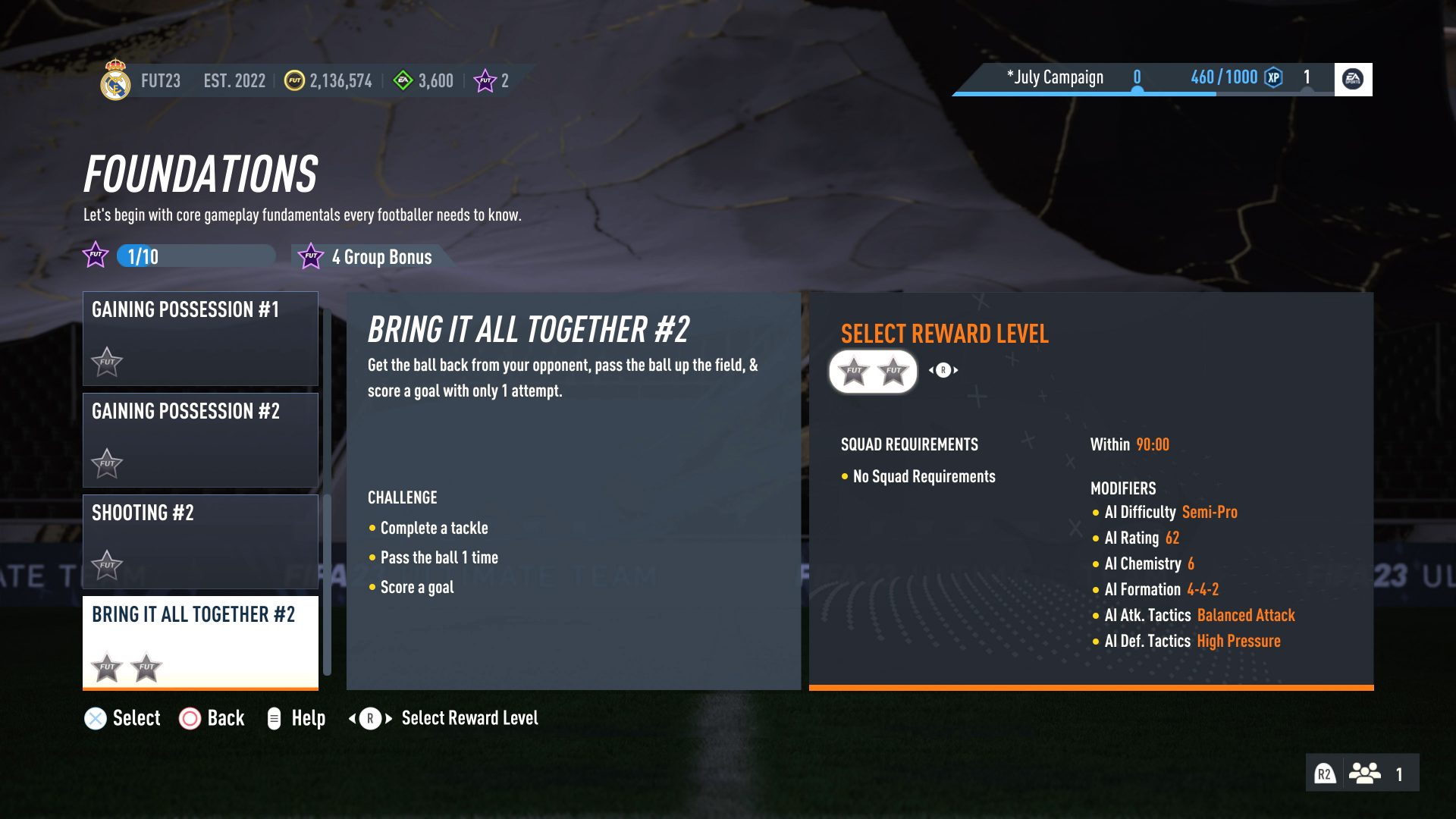 These short timed challenges will be based on Seasonal Themes, FUT Campaigns, or real events from football's past or present.
Once you've completed some of the Moments, you can take your FUT Stars and unlock dedicated prizes from the FUT Star Gallery.
New Chemistry System
The highlight of the changes in FIFA 23 Ultimate Team would be the complete overhaul of the Chemistry System. The links and squad chemistry have been removed and everything is now focused on the individual player.
Each player on the pitch will be able to gain up to 3 Chemistry Points. Those points can come from the player's preferred position, having players from the same league/team/nation in the squad and the manager's league/nation. Players don't need to be next to each other to gain those chemistry points. The total squad chemistry can reach up to a maximum of 33.
Another thing to point out is that Icons and Heroes will always have full chemistry when played in their preferred positions, regardless of the rest of the squad.
If a player is on low chemistry their base attributes won't be affected anymore in a negative way in-game as it used to happen in previous years. The loyalty system/bonus has also been removed. These changes are also applied to Squad Building Challenges (SBCs).
Another change to highlight is the introduction of Alternative Positions. Using a position modifier you can switch a player's preferred position to one listed in Alternative Positions section on his bio. For example Mbappé's main position is ST, however he can also play at LW and CF. Similarly, Manchester City's full-back, João Cancelo mainly plays as a RB but you will be able to switch him on the left side of the pitch as a LB just like he does in certain situations in real-life matches.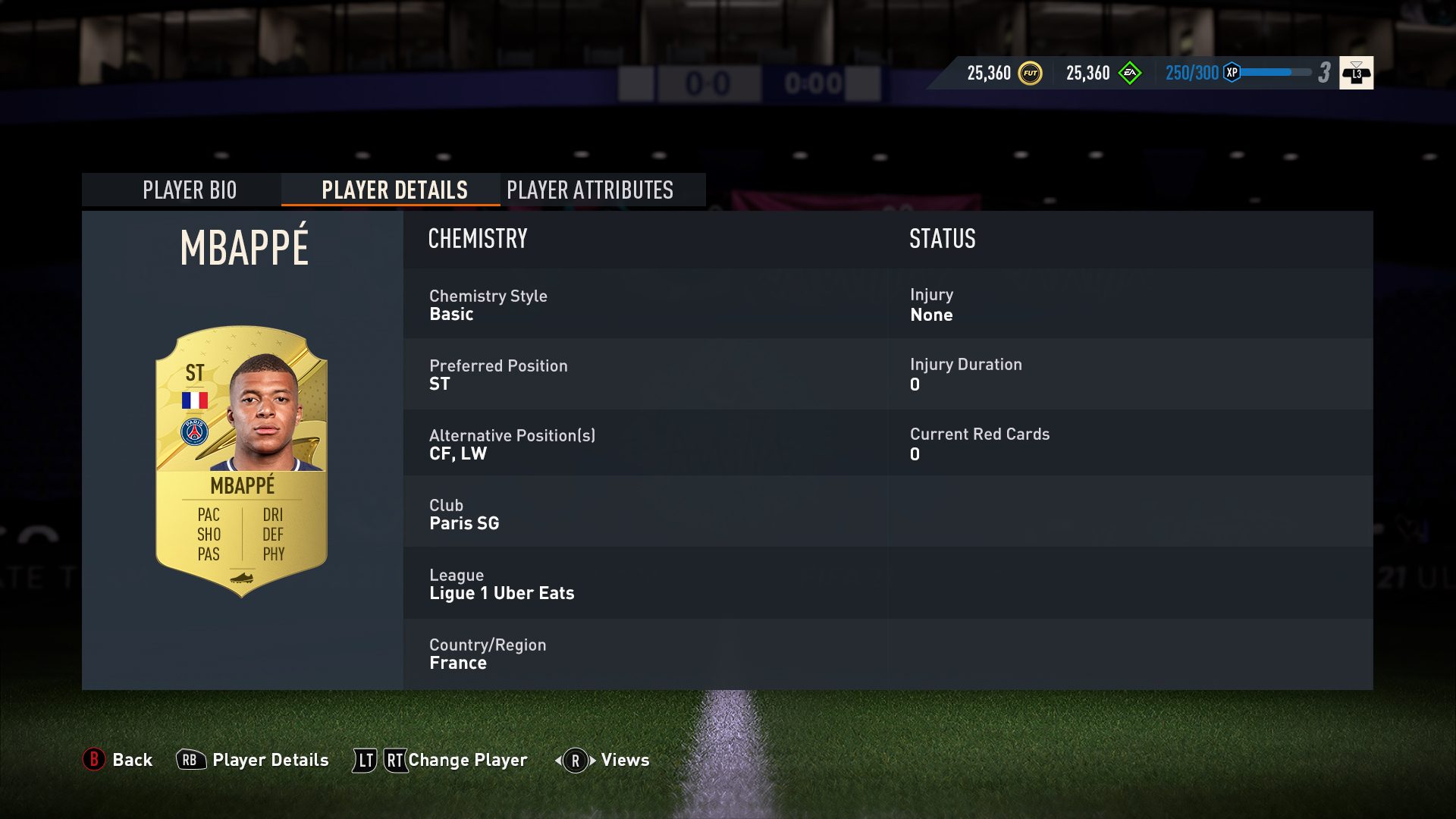 Position Modifier cards will be available as a single consumable item in FUT 23, no more ST>CF, CAM>CM or LM>LW cards. When applying a position modifier item it will only take into account the available alternative positions of the player. Based on these changes, EA Sports removed RF and LF positions from FUT.
Icons, Heroes & World Cup Content
Fans can expect more Icons and Heroes in FIFA 23 Ultimate Team. Yaya Touré, Park Ji-Sung, Claudio Marchisio and Ricardo Carvalho are the first Heroes to be announced but more will be revealed in September.
This year the FIFA World Cup 2022 in Qatar will kick off and EA Sports confirmed that it will be huge part of FUT 23 in terms of content. For example all Heroes will receive a World Cup card version in-game that will be released on November 11th.
Cross-Play & Transfer Market
Cross-Play will be available in FIFA 23 as already announced. This will have a huge impact in FUT as players from different consoles of the same generation will be able to play against each other in FUT Rivals, FUT Friendlies, FUT Champions, Play a Friend, and FUT Online Draft.
🎮 An overview of how cross-platform gameplay will work in FIFA 23.

🛍️ The market will also be cross-platform, except for PC and the Switch, which will have their own markets.

🔗 More Info: https://t.co/Sinx0vElOV#FIFA23 pic.twitter.com/wVEqh4mcYb

— Helmar Designs 🌷 (@HelmarDesigns) July 26, 2022
The FUT Transfer Market will be shared on PlayStation 5, Xbox Series X|S, Google Stadia, PlayStation 4, and Xbox One while PC and Nintendo Switch will have their own individual markets. Mostly likely the decision to exclude the PC from the shared market with other consoles is due to the cheating tools available on PC to generate coins and inflate the market.
Other Changes
The FUT Stadium will be more customizable thanks to the introduction of animated TIFOs and pitch props. The stadium will also have a new roof design.
There will be more customisations available for #FUT Stadium 🏟️ in #FIFA23. pic.twitter.com/reDmSNmET5

— FIFA Infinity (@FIFA_Infinity) August 11, 2022
In FUT 23 you will be able to rename your club as many times as you like. EA Sports has also removed the option to Delete Your Club. Leaderboards in FUT will now have a Global Leaderboard for all platforms, and a Local Leaderboard for just their platform.
FIFA 23 will be available worldwide on PlayStation 5, Xbox Series X|S, PC, Stadia, PS4, and Xbox One on September 30. Early access for FIFA 23 Ultimate Edition begins on September 27, 2022.