FIFA 23 has been the latest iteration in the long-running franchise, and it'll be the last EA football game sporting the brand FIFA. Even though it's played by millions worldwide across different platforms, judging its impact on esports is a different story.
In this article, we'll discuss what makes FIFA 23 so engaging and whether it's regarded as a proper eSport.
A Technology-Driven Game
It's no news that video games are at the forefront of IT innovation. A good example is casino gaming. In casinos such as the ones in the recent list by Bonus.ca, new ideas and technology are unveiled almost daily, from the humble video slots of yore to interactive experiences from top casinos.
In the case of a football game such as FIFA, it's all about bringing it closer to life. This is why FIFA 23 boasts incredible features such as HyperMotion2 Gameplay Technology.
The Advanced 11v11 Match Capture and Machine Learning are the two main components found in the game. The first deals with capturing millions of frames of football matches for motion capture. Thanks to Machine Learning, the engine can generate new animations in real-time.
With such an engaging, detailed experience, you might consider this the top eSport ever. Is it, though?
Not Quite Popular as an eSport
When people think about eSports, certain brands immediately come to mind: Dota 2, League of Legends, and CS:GO are always among the first ones mentioned.
Curiously enough, eSports generally isn't considered "sports" when it comes to the offerings in this discipline. Why is that? There might be a couple of reasons, some exclusive to FIFA 23, but many affecting all sports games to some extent.
One of the main reasons for this is player skill. If you consider eSports a discipline where the player with the most skill should win, video games such as FIFA 23 wouldn't be suitable. This is because teams and players have varying degrees of skills and stats, making the game easier or harder depending on your choices.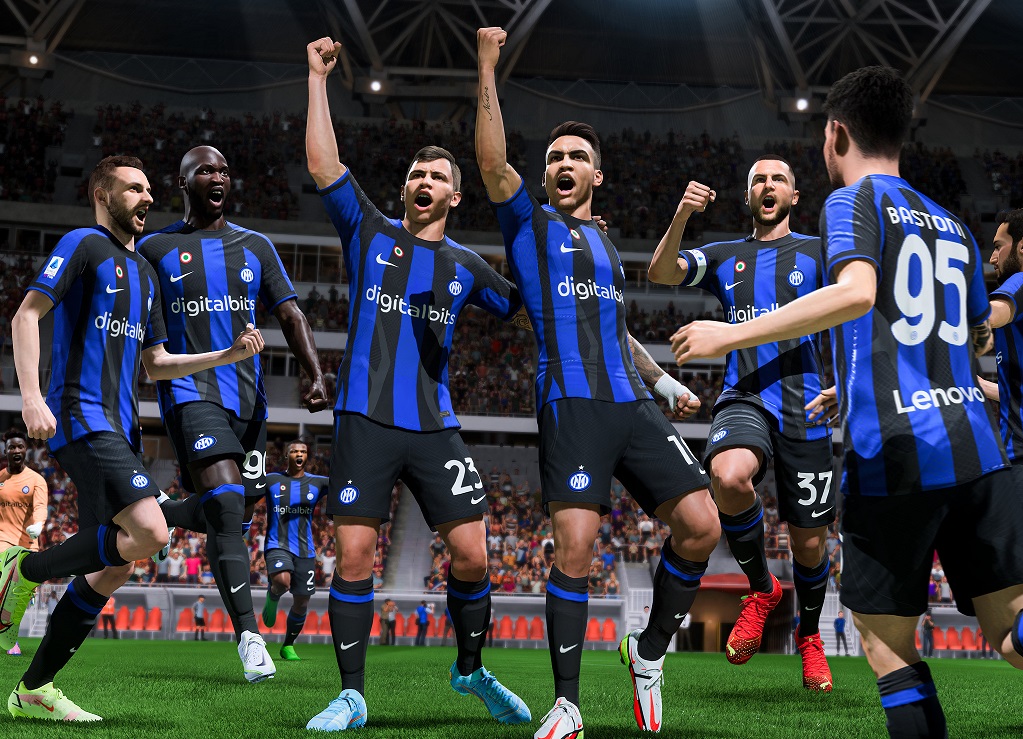 Another issue is that football implies a team of 11 players. In an esports competition between two players from different teams, each player controls only one character at a time. This means that 90.9 % of the action is performed by the AI.
There's also the issue of the Ultimate Team. Even when playing 11 vs. 11 matches, this mode will tip the scales in favor off players who have accumulated better players in-game, offering an unfair advantage.
Still, Lots of Potential
FIFA 23 is undoubtedly one of the most popular games available. It's one of the top ten-selling games on Steam, and it averages 32,000 concurrent players, which is massive.
In 2021, the FIFA series altogether sold more than 325 million copies. This means it's the most successful sports franchise ever. With such a distinctive place in video game history and its huge fanbase, it's a given that there are many efforts to make FIFA 23 stand as a top eSports choice.
Electronic Arts knows this and has developed a roadmap for FIFA 23 as an eSport. For example, the company developed the EA SPORTS Cup, with teams such as Manchester City Esports, Fnatic, and others competing in 2v2 matches.
What a FIFAe season 💪 – creating the biggest stages and legacies together with you…

A legacy like no other. ✨ pic.twitter.com/3fZGXQy1Ln

— FIFAe (@FIFAe) August 30, 2023
Other initiatives include the ePremier League, Virtual Bundesliga, CONMEBOL eLibertadores, eChampions League, and more. All of this comes under the umbrella of the EA SPORTS FIFA 23 Global Series, or FGS for short.
The jewel in the crown was the 2023 FIFAe World Cup. This event was organized by EA and FIFA in July, with a prize pool of $1,000,000.
Even though the franchise is still not up there with the top dogs of eSports, it's making a lot of progress. Hopefully, the next iterations of the game, even if disenfranchised from FIFA, can keep this trend growing.