Following the official reveal of FIFA 23, EA Sports published a brand-new trailer focusing on a deep dive into gameplay and the new FIFA title's improved features.
According to EA, the new iteration of HyperMotion renamed HyperMotion2 is built on two major pillars: Advanced 11v11 Match Capture and Machine Learning (ML). Thanks to this technology, EA managed to capture millions of frames of animation from two football matches with professional teams that were converted in over 6,000 authentic animations in the last edition of the FIFA series.
The addition of the new Technical Dribbling system in FIFA 23 was possible thanks to Hypermotion2's Machine Learning that enhances the feeling of movement while controlling the ball on the pitch. Technical Dribbling will be the new default dribble style using the Left Stick!
ML-Jockey is another massive Hypermotion2 feature added in the game that will allow players to defend better against their opponents and provide a counter to the aforementioned Technical Dribbling. The Defensive Awareness attribute of a player will determine the effectiveness of Jockeying.

As mentioned in the trailer, AcceleRATE has been included in the player movement system and will divide players into 3 unique archetypes in-game:
Controlled – most players in FIFA 23 will fall into this category.

Explosive – include shorter and more agile players such as Vinícius Jr. and Lionel Messi.

Lengthy – include taller and stronger players that need more distance in order to get going on their pace like Virgil Van Dijk.

Moving on, Power Shots will play a major role while trying to score goals in FIFA 23. It's a new high risk, high reward skill shot type that when timed right it adds extra power and accuracy. You will be able to perform this shot by pressing L1+R1+O on PlayStation controllers or LB+RB+B on Xbox controllers
The same will apply for Composed Ball Striking. Thanks to the new animations provided by HyperMotion2, this feature will allow players a more smooth transition when shooting in situations when the ball requires to be controlled first.
The Semi Assisted Shooting has been reworked for a more realistic impact, Low Shots are now performed when you request up to 40% of the Power Bar, Outside Of The Foot shots/passes are finally on demand using L2 / LT button and the gameplay in general will display a wider variety of shots (dipping shots, downward shots, side foot shots, sliding shots) and diving headers animations.
All Set Pieces have been redesigned in FIFA 23. When taking Free Kicks and Corner Kicks, you will be able to choose exactly where the player strikes the ball and determine the curl, elevation, style of kick and trajectory. The Penalty Kicks received a makeover as well focusing on the player's composure by adding a Composure Ring under the ball. The ideal shot in this situation is when the ring is at its smallest. The aim will now be fixed within the net and it won't recenter once you've chose where to shoot.
For all the skillers out there, you will be happy to learn that EA added 4 new Skill Moves in FIFA23 and they are:
Stutter Feint

Heel to Ball Roll
Heel Fake
First Time Feint Turn
Moreover, 3 new Fake Shots have been included as well:
Explosive Fake Shot
Jog Open Up Fake Shot
Stand Open Up Fake Shot
Long over due, players will now be able to use their strong foot to perform skills.
In defence we will see better positioning thanks to improvements to AI and the addition of features such as Partial Team Press (PTP) and Defensive Awareness Quickness [NG].
Reflex blocks, Hard Slide Tackles and the new Backheel Tackles will give players more opportunities to defend against aggressive opponents. Moreover during free kicks, players will have the ability to lie down behind the wall.
The goalkeepers have been updated as well. GK Throws are more accurate, GK Driven Roll has been added and Be-A-Goalkeeper mode got improved. Some GKs can be slower to react if their vision is blocked by players and multiple new save animations have been added thanks to Advanced Match Capture. On Next-Gen version of the game, Kinetic Air Battles got enhanced in order to add further interaction between the goalkeeper and a heading player.
The physics will play a huge part in the FIFA 23 next-gen gameplay with the introduction of Advanced Impact Physics that will result will in more ball deflections in-game.
Player Movement also received an upgrade with the addition of new run styles. These styles are separated in to groups:
Star Signature Run Styles for Mbappé, Kerr, Pulišić, Vinícius Jr., Alphonso Davies, Pedri & more.
Avatar Run Styles (The Norse, Dasher, El Pato, The Captain & Rising Star) for over 130 players.
The 5 New Avatar Run Styles can be applied to Avatars in Career Mode, Pro Clubs and VOLTA.
In order to reflect real-life football, EA has introduced in FIFA 23 the 5 substitutes rule. This rule applies across all game modes except Online Seasons and Seasons Co-Op.
An interesting addition in offline modes this year is the ability to set the referee strictness by choosing one of the next options: very lenient, lenient, default, strict or very strict. Online games use the default referee strictness.
All the features presented in this post will be applied to Women's Football as well.
To sum it all up, the next features presented in this article will be available ONLY on the next-gen version of FIFA 23 (PS5, Xbox Series X|S, PC, Stadia):
HyperMotion2 (Advanced 11v11 Match Capture + Machine Learning)

Technical Dribbling
ML-Jockey
AcceleRATE
Composed Ball Striking
The rest of the features will be available on all platoforms.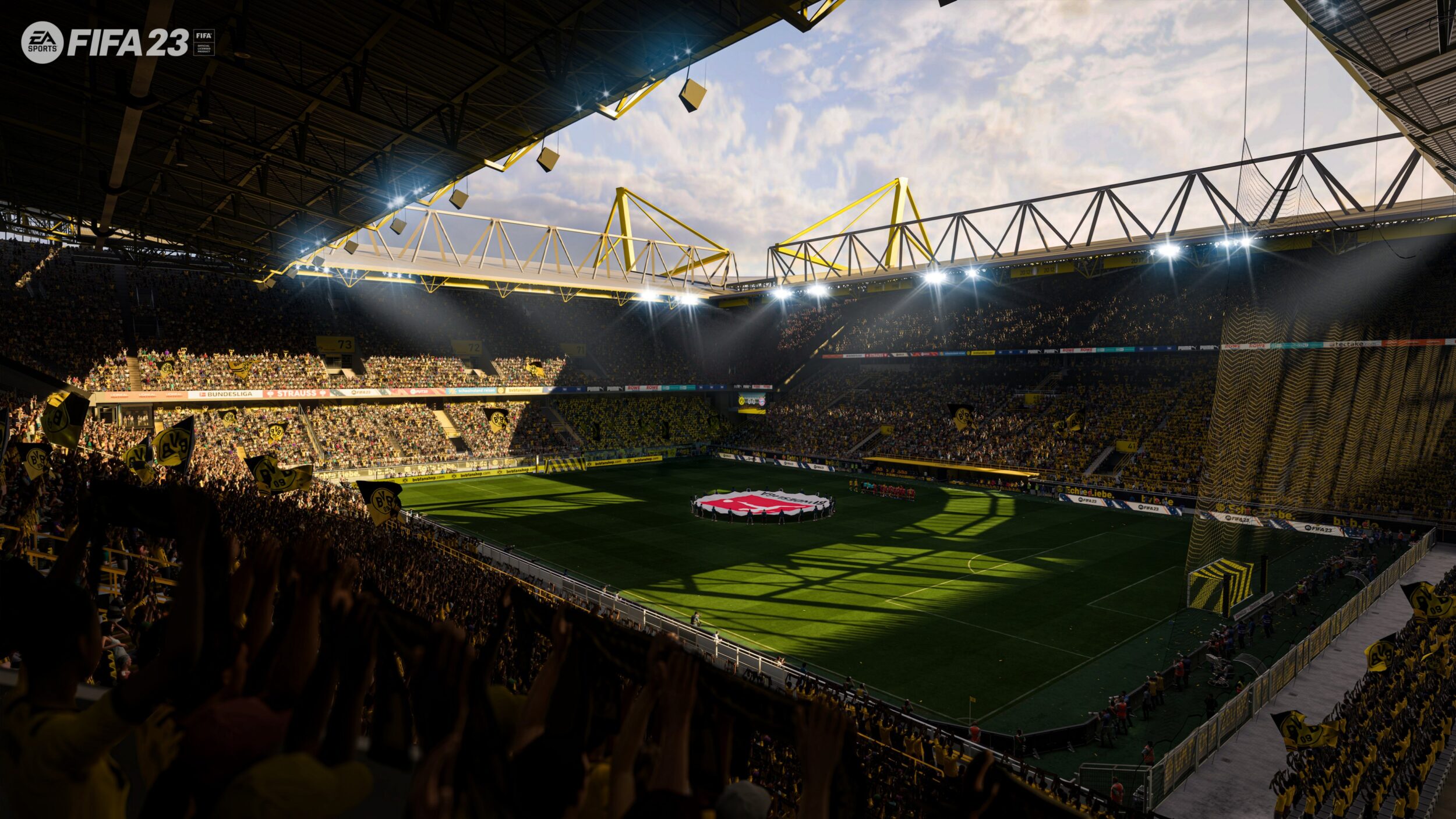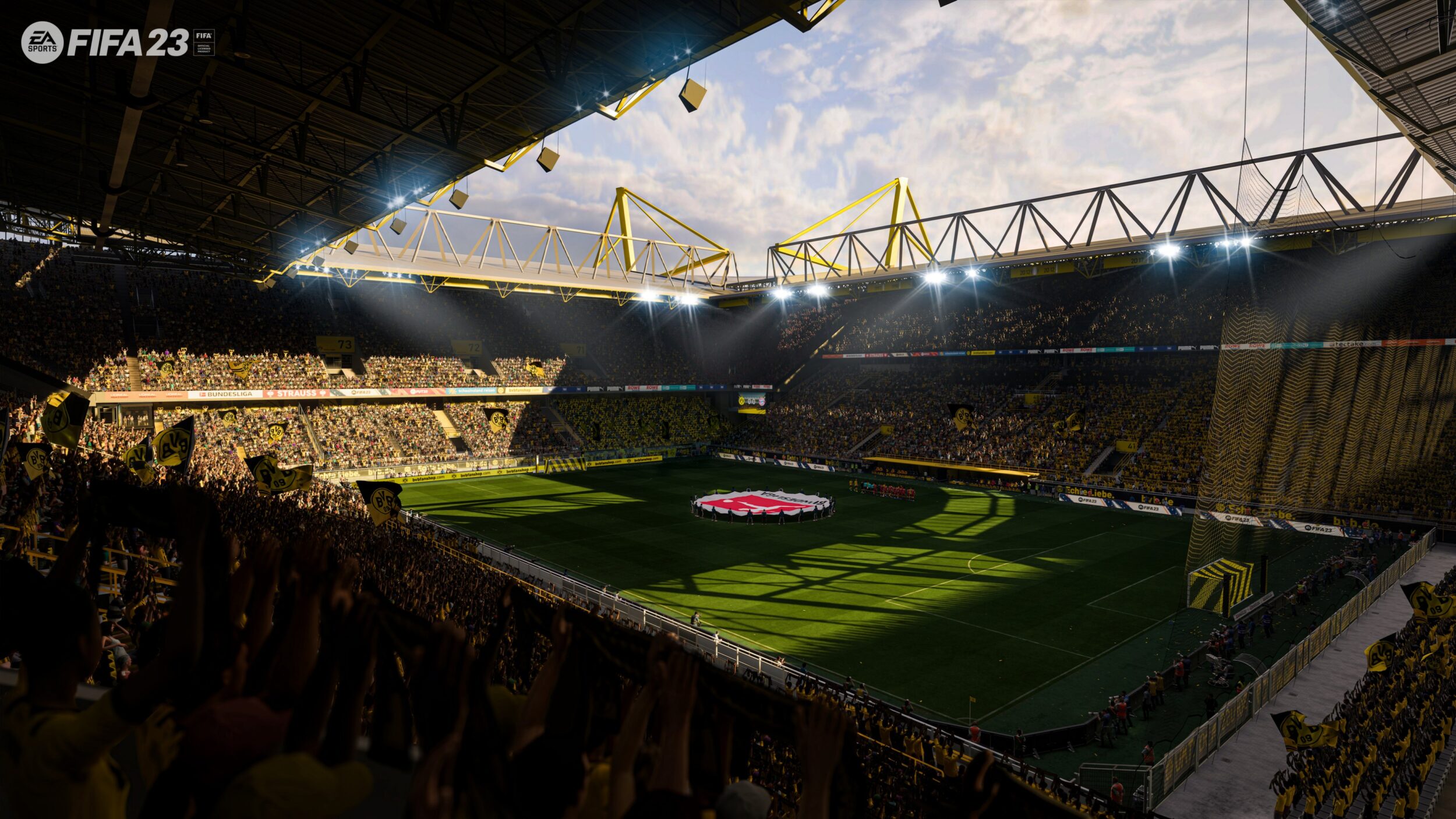 The next deep dive on FIFA 23 is scheduled on August 1st with Career Mode as the highlight.
FIFA 23 will be available worldwide on PlayStation 5, Xbox Series X|S, PC, Stadia, PS4, and Xbox One on September 30. Early access for FIFA 23 Ultimate Edition begins on September 27, 2022.