No matter how much EA Sports attempts to make FIFA Ultimate Team the supreme ruler of the FIFA franchise, Career Mode will always have a clan following that cannot be vanquished.
Nevertheless, the lack of investment and time innovating the game mode year on year can lead to things becoming simply outdated quickly. A way to change that is by migrating out of the comfort zone; no, not breaking the game and uploading wrestlers into teams (although that could be fun for others), but instead by creating saves with completely new football clubs. In other words, trying something new every now and then.
Trash the concept of always starting your career with that one club you support in real life or even the one bold road to glory you do every year. We have has assembled a list of teams as a change of pace – you can even throw in your own ideas and rules to make it extra distinct.
1. AFC Richmond
Do you believe in AFC Richmond? Now you can play with them on FIFA 23. The award winning Apple TV+ hit show's team have made it to FIFA 23 in a brand new collaboration between EA, Nike, Warner Bros and Apple. FIFA 23 features the fictional roster with in-game real faces, plus Ted Lasso himself can be selectable as real manager. You'll also be able to play at Nelson Road, home of 'The Greyhounds' .
You can place AFC Richmond in any league, but to follow the canon of the story, replace a team from the English Premier League. The players are rated handsomely, and superstar Jamie Tartt has a 91 potential rating if you can help him develop at his best. What makes Richmond a great career mode team?
A mixture of talent and experience.
A fully scanned squad included with the manager.
It has an authentic stadium and nice Kits in the game.
Never won the Champions League.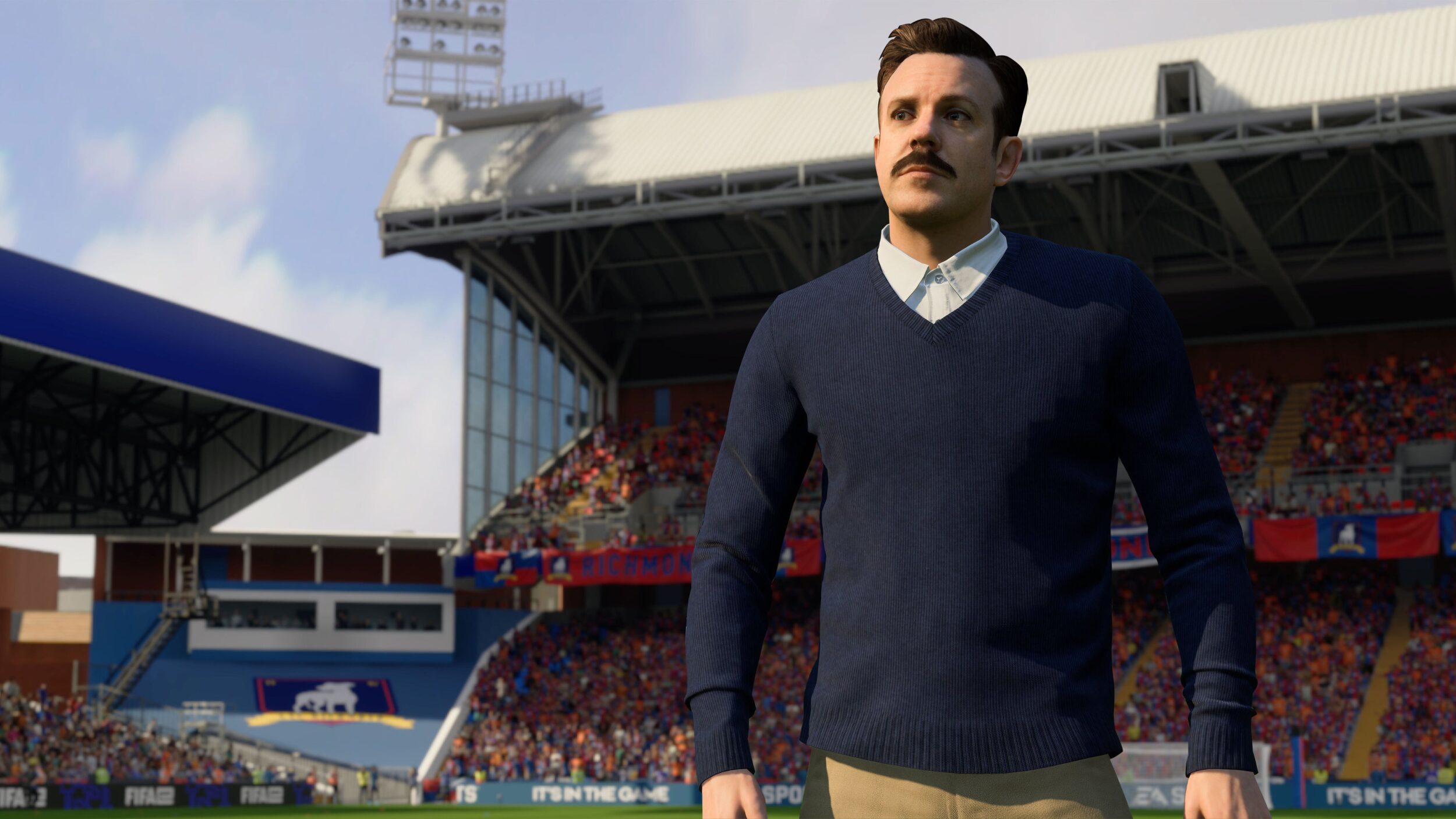 The story behind AFC Richmond is inspiring: the series follows Ted Lasso, an American college football coach who is hired to coach an English soccer team in an attempt by its owner to spite her ex-husband. Lasso tries to win over the skeptical English market with his folksy, optimistic demeanor while dealing with his inexperience in the sport.
Ted Lasso is the definition of what most of us would be if ever offered a real life managerial job for a top club in the world.
2. Newcastle United
Starting with a team with a budget of hundreds of millions of dollars in Career Mode is fun for a transfer window or two, but afterwards it starts to grate. Dominating the competition by buying the world's best players soon kills the fun. However, those who want to start from the top can take a punt on a team that isn't always in the mix for the title. In England's highest tier, the Premier League, Newcastle United (with their modest budget) are a great choice.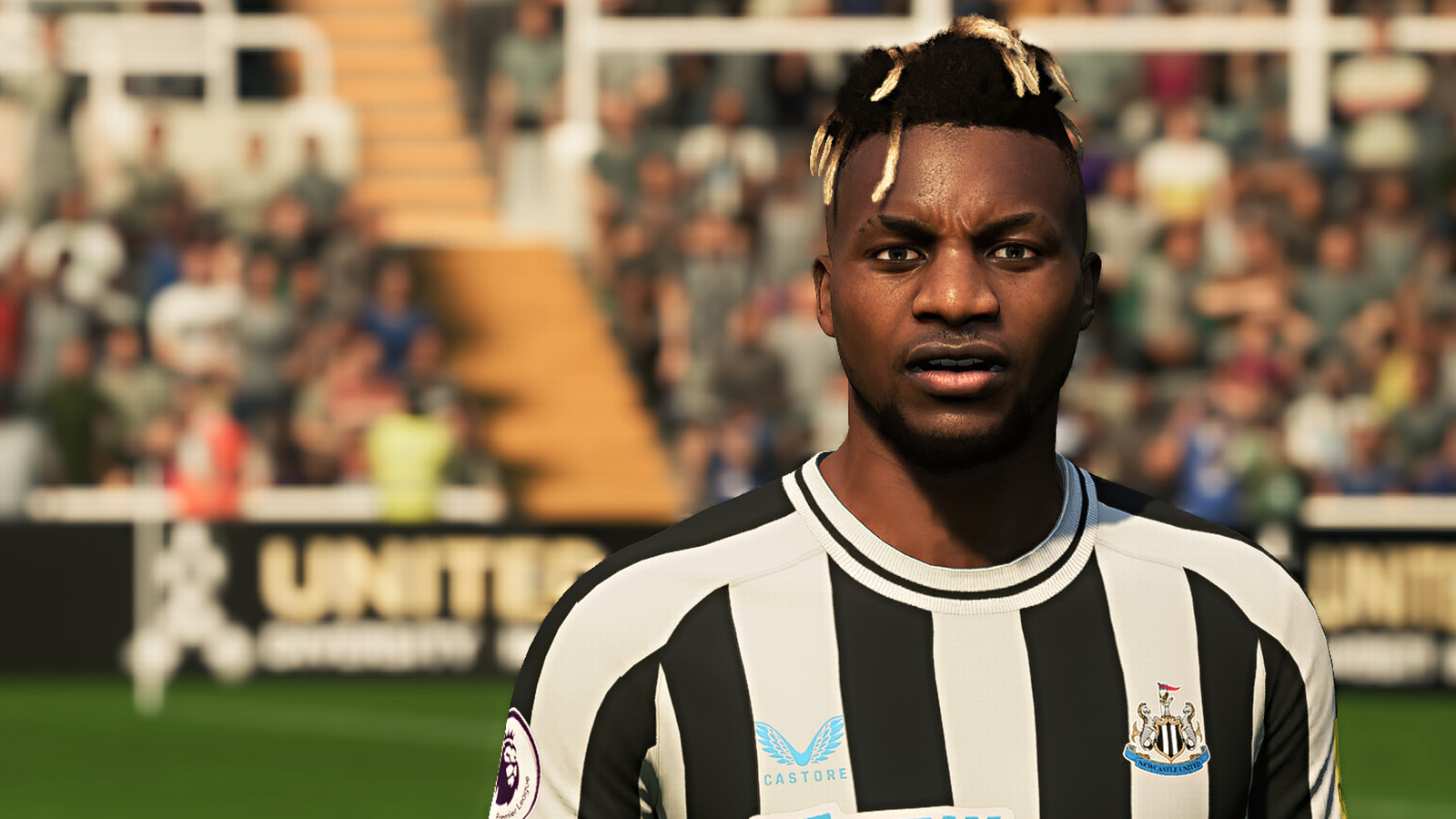 The Magpies have a brilliant mixture of talents and experience with some with great attributes and potential to take advantage of. Using Bruno Guimarães as the lead playmaker with Allan-Saint Maximin and local talent Sean and Matty Longstaff in support, players can form the core of a great team as the seasons roll by. Keep making necessary purchases in key areas of the pitch and soon you will bring this former successful side, that currently is in constant relegation battles, on top. Another tip we can offer is to find the next Alan Shearer in the youth academy and challenge the former legendary striker's goal record.
3. Marseille
Olympique de Marseille is arguably the most successful French side to this day. To prove just how supreme they were in the past, Marseille won four back to back league titles between 1988 and 1992. Moreover, in 1993, Marseille won the Champions League against the almighty AC Milan of Baresi, Maldini and van Basten. No other French club managed to win the ultimate club competition since then, not even PSG.
It is true that there was something murky in that victory, since justice condemned the Gauls for fixing a league game. The match in discussion was against Valenciennes, a week before the very final, for their players to arrive at the decisive match rested. The league title was withdrawn from them and they were sentenced with an administrative relegation, but the Champions League title continues to shine in their showcases.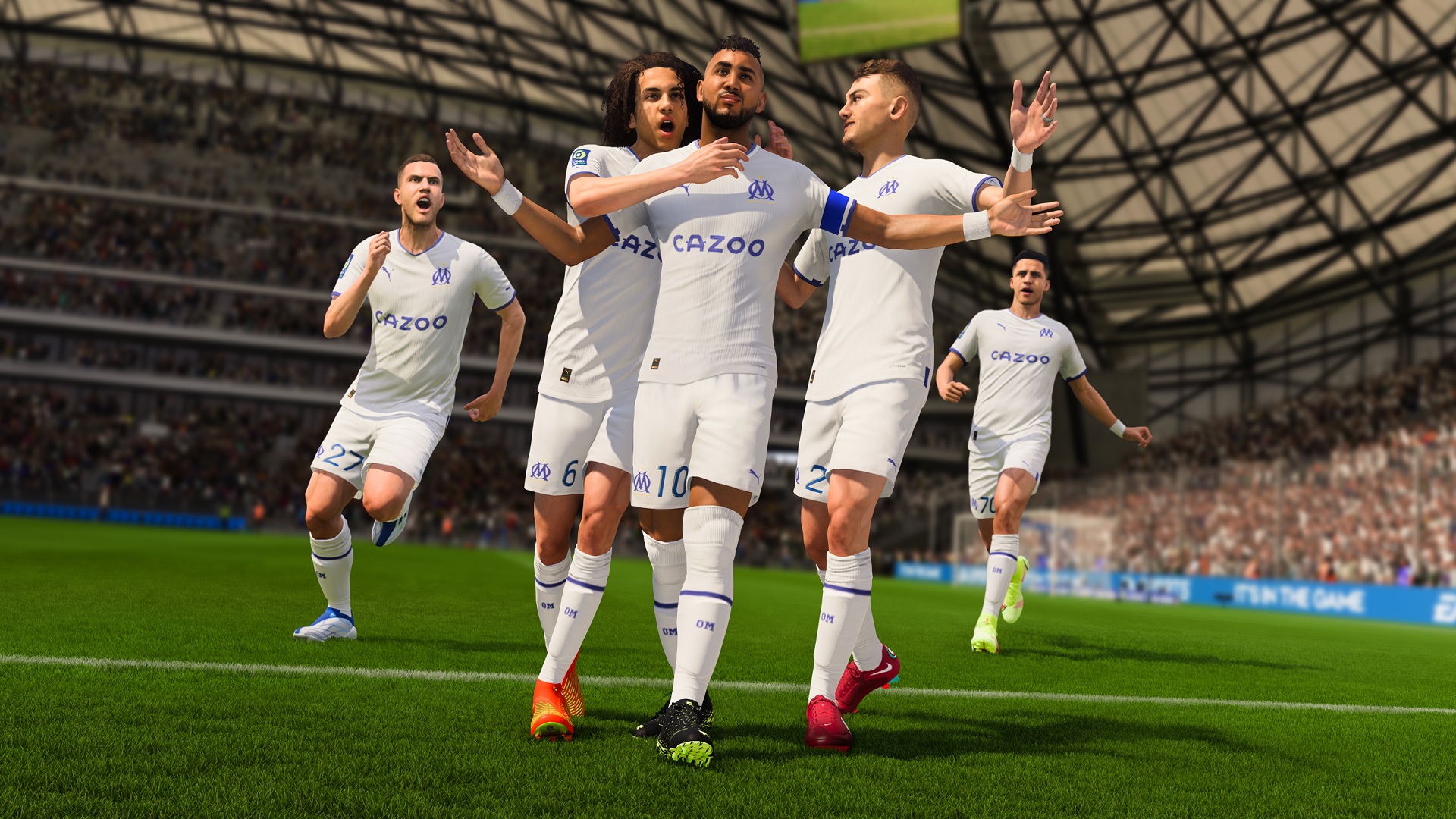 Today, however, it is difficult for any of the above to transpire as the French Ligue 1 is dictated by Paris Saint-Germain. Marseille have not won the league title since 2010 and their most recent success is a French League Cup, Coupe de la Ligue in 2012. They reached the final of the Europa League a couple of seasons ago, but nothing more. Your mission is to return this team to glory and match milestones such as that Champions League final or the four leagues in a row – five, if it wasn't for those penalties between the late 80s and early 90s.
4. Hertha Berlin
The German capital has been starving for football success for a long time. Hertha have not won the German top flight since 1931 and have never won the DFB-Pokal (German Domestic Cup) or any European titles, meaning there is still so much to do with the club who finished 14th in the previous Bundesliga season.
Their authentic stadium is in the game, their budget is good enough to fill the gaps and you have more than enough to build around; Lucas Tousart, Suat Serdar, Dodi Lukébakio, Arne Meier, Omar Alderete, Jurgen Ekkelenkamp, Márton Dárdai and Jordan Torunarigha all have potentials over 80. You should be able to shape Hertha Berlin into a club that Germany's capital can be proud of.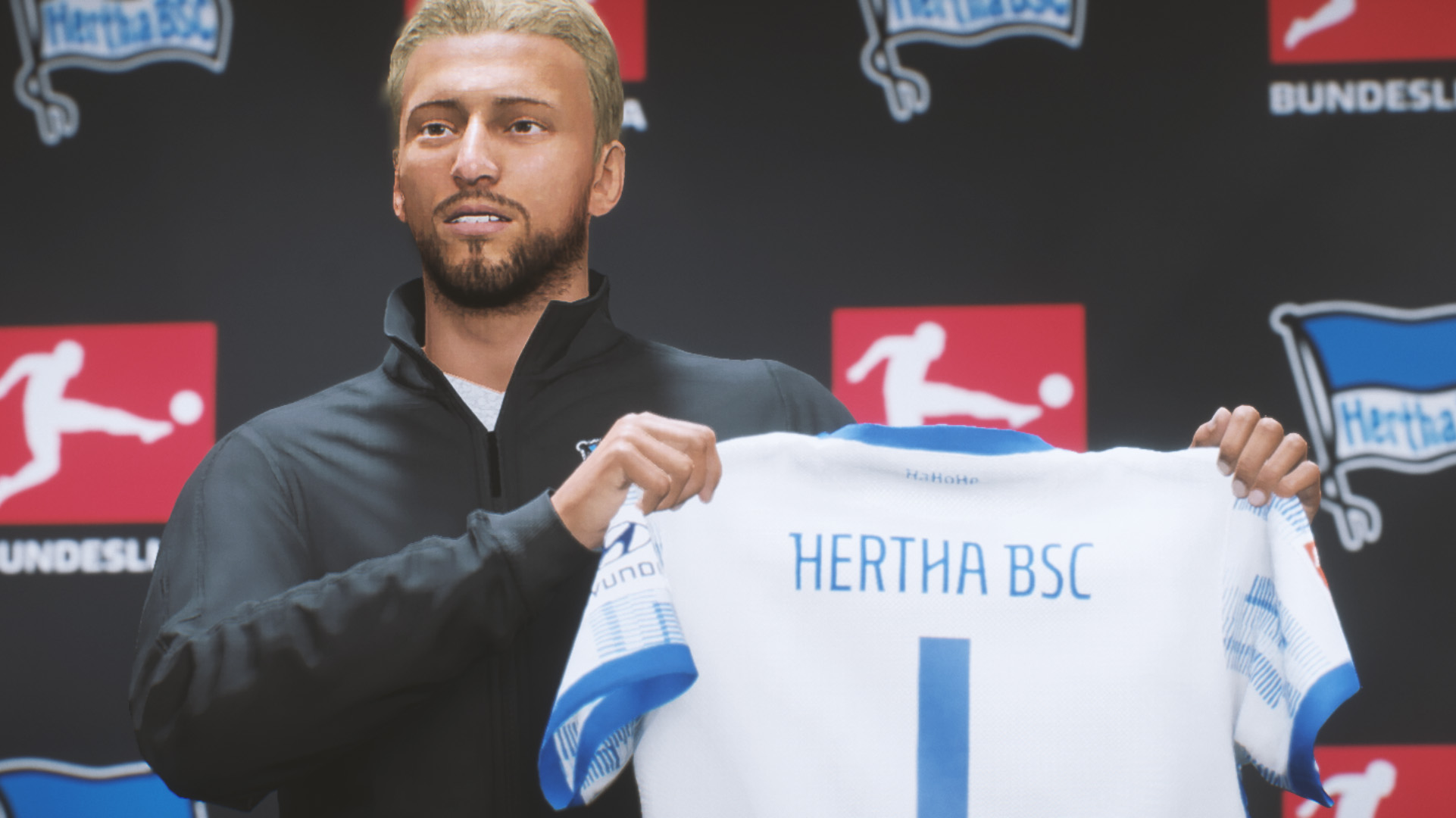 Hertha Berlin is not a heavyweight name like Borussia Dortmund or Bayern Munich, however over the past few years, they have gradually expanded their power in all areas including finances and their squad. They have the potential to be one of the top contenders for the Bundesliga Championship and a strong possibility for European success in competitions such as UEFA Conference and Europa League in the future.
They do however need a huge push to beat Bayern Munich to the title and that's where you come in. Be the influence that dethrones the force that is Bayern Munich and reward the capital city of Germany with the taste of glory they have been craving for the last 91 years and cement your place in their history books by winning their first DFB-Pokal, UEFA Europa League and UEFA Champions League trophies.
5. Nottingham Forest
Best save this Career Mode club for last. Why? Because it is expected for Nottingham Forest side to receive in FIFA 23 their real stadium and authentic face scans later this year, if not early next year. Therefore, you are going to need a fully authentic side to get the best out of this career.
Nottingham Forest's torturous time outside the top flight came to an end in the 2021-2022 football season, as the two-time European champions won promotion back to the Premier League for the first time since 1999. Forest are one of four English clubs to have won the European Cup/UEFA Champions League more than once and are one of two English clubs to have won the competition back-to-back.
Somebody needs to knock Manchester City off their perch, and Nottingham Forest could well be the team to do it. Could you be the hero that takes Forest back to the top of the ladder and make one hell of a story? It's not a tale confined to fiction, either. The team bolsters a mixture of talent, experience and budget to get the job done.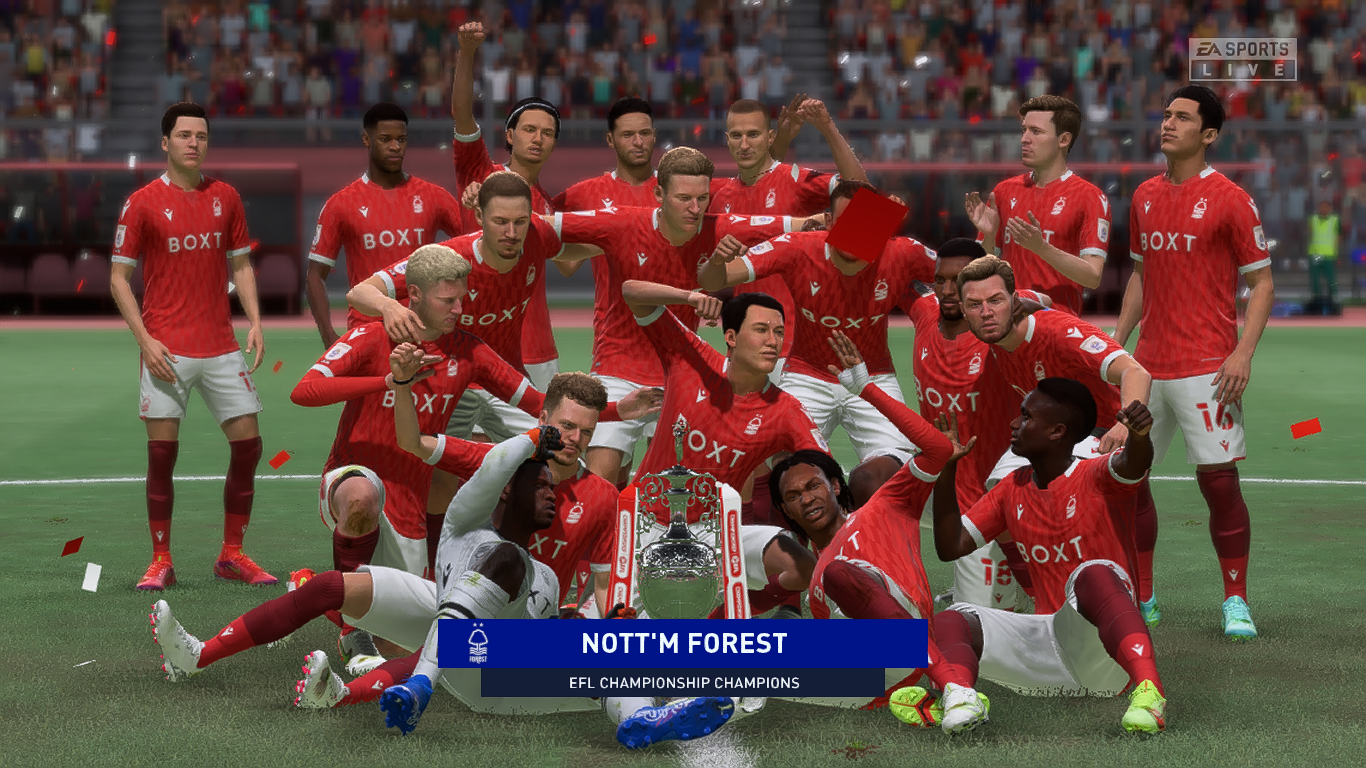 Talented loanee left-back Renan Lodi and experienced right-back Serge Aurier are accomplished full-backs in a defence that deserves to be going up against the wing duo of Mahrez and Silva twice a year. Younger talents such as right-winger Brennan Johnson and central advanced midfielder Gibbs-White show the future is bright for Nottingham Forest with potential overalls of 85 and 83, respectively.
You are also spoiled for choice upfront with decent strikers with Awoniyi and Dennis competing for no. 9. However, you may find it difficult to compete with strikers like Haaland as the team lacks quality in central defence, so bring in fresh blood in the compartment. Forest's £23,78m transfer budget makes them one of the lowest Premier League's flusher sides. Therefore, invest wisely.
FIFA 23 is available now on PS5, PS4, Xbox Series X|S, Xbox One and PC.