EA Sports has revealed all the new features that will be present in FIFA 23 Career Mode.
Last week EA published a deep dive on the gameplay while this week the focus is on Career Mode. The latest FIFA 23 trailer shows what fans can expect from Career Mode in the final iteration of the FIFA series.
Some of the trailer highlights include the ability to play as a real-life manager and the makeover of Player Career Mode. So let's take a closer look at all the new features, shall we?
Playable Highlights
After the introduction of Interactive Simulation two years ago in FIFA 21, EA introduced a new playthrough feature in FIFA 23 called Playable Highlights. This new gameplay format allows you to take control of key moments in a match and help you progress faster into the season. When choosing this option, the game will generate these key moments across the match based on the team rating, player attributes, fitness, sharpness, and morale of both teams and give you the opportunity to only play those decisive moments.
#FIFA23 Career Mode will feature Playable Highlights 👇 pic.twitter.com/Fw16wfpASn

— FIFA Infinity (@FIFA_Infinity) August 1, 2022
There are basically two types of highlights that can happen during a match, one being the defensive highlights where you must defend from conceding goals and the other one being the attacking highlights that will give you the chance to change the scoresheet. This feature is available in Player Career Mode as well which got quite the makeover this year.
Player Personality
Speaking of Player Career Mode, EA dedicated more attention in FIFA 23 to this neglected mode thanks to the introduction of Player Personality. This new feature will impact the player attributes by the decisions you take on and off the pitch.
Each action performed in-game will convert in Personality Points that can be distributed in the following three personality types:
Maverick – They're more individualistic and ambitious in general, focusing on their own achievements.
Virtuoso – Skillful, humble and intelligent, they focus mainly on their performance.
Heartbeat – Their top priority is to be the pulse of the team dominating through willpower, determination and resilience.
Each point you accumulate in your save can grant new tiers of personality that are then converted in attribute bonuses. The attributes that get increased are defined by distribution of Personality Points among Personalities, and the Personality Tier defines how large that increase is.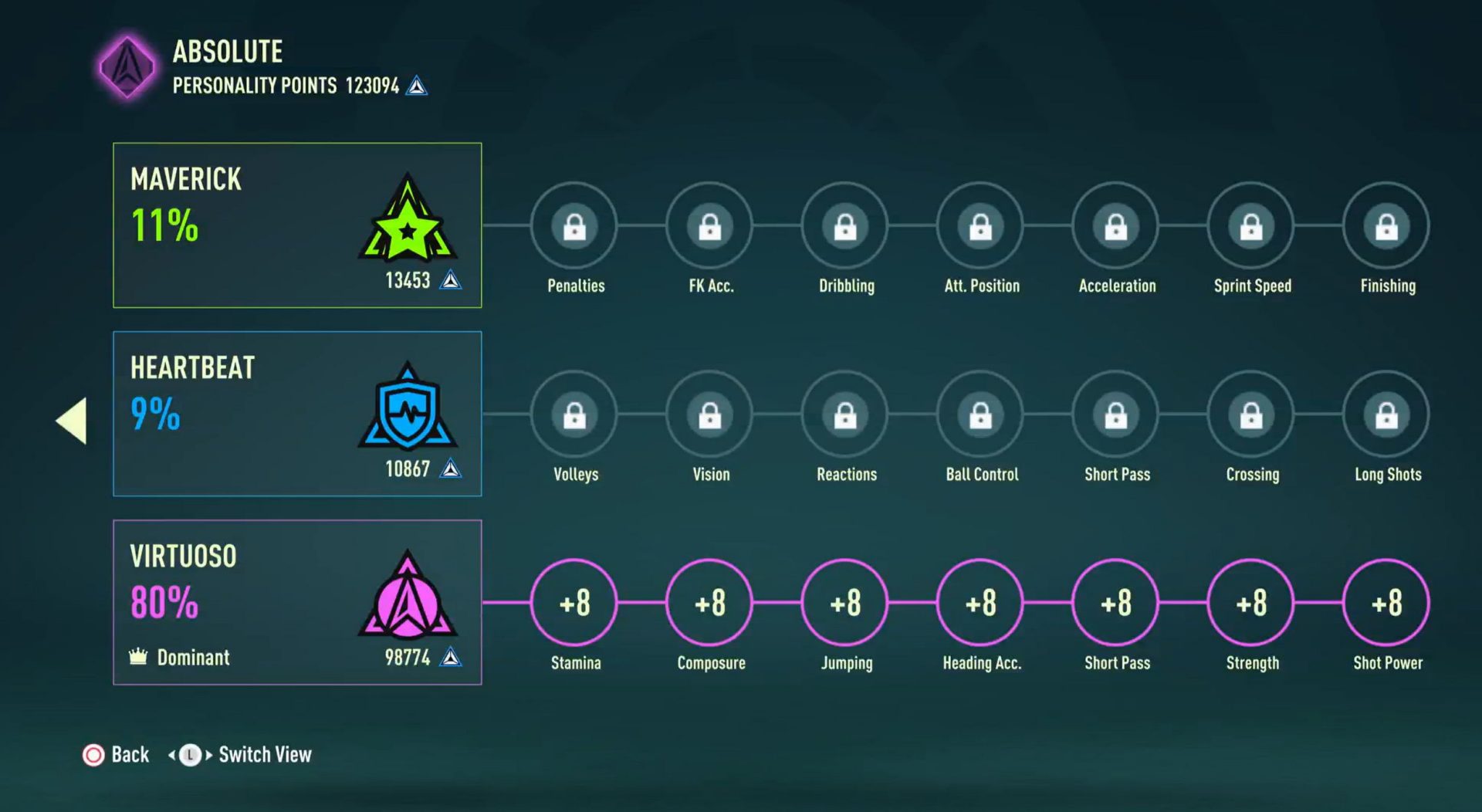 Once you reach the final tier of Player Personality you can put all your earned points in one of the three personalities and reach the Absolute level that will give you even more benefits in-game.
As previously mentioned, the Player Personality is also shaped by off-pitch activities that are divided in three categories:
Decisions – You will be put in situations that will have a consequence on your personality progress. (Example: your team won the semi-final of a tournament and you are asked to respond to this accomplishment)
Investments – Based on your income you can choose to invest in various businesses and make revenue. (Clothes branding, stock market, eSports team, phone app, etc)
Shopping – With money earned you can buy various items in-game that will result in Personality Points. (Buy Luxury Watch or Expensive Car – gain Maverick Points)
You can check more examples in the Pitch Notes article by EA.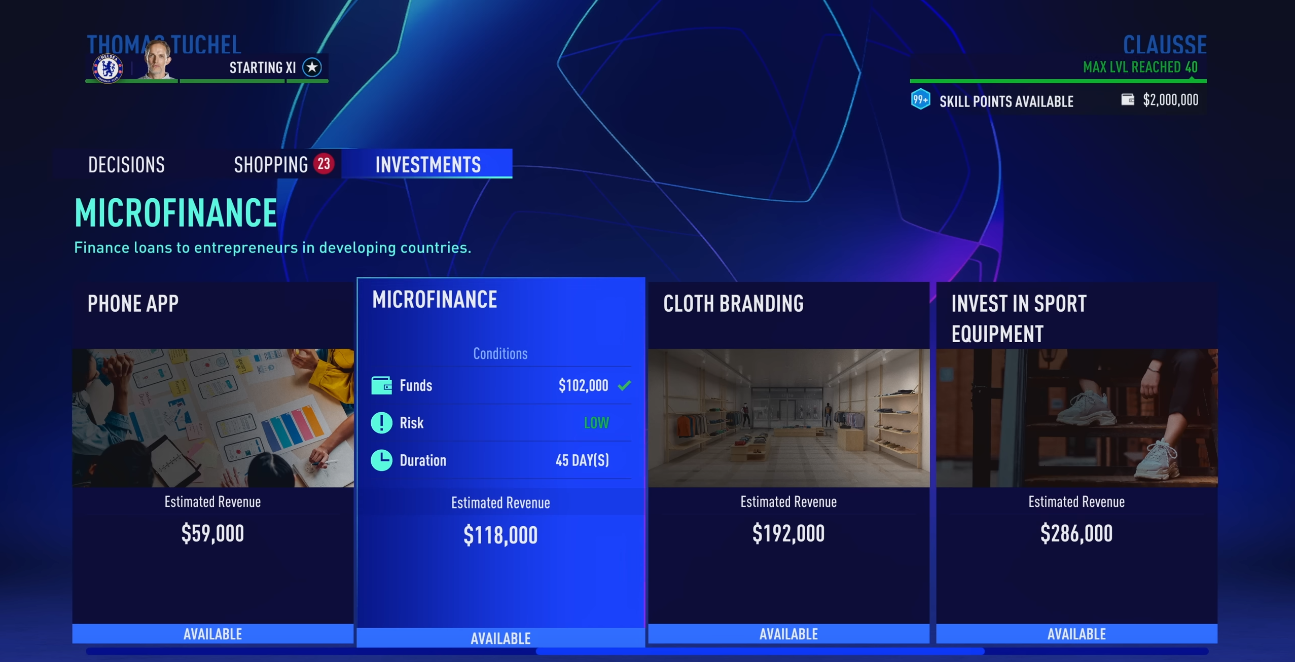 Dynamic Moments
In order to make Career Mode more immersive in FIFA 23, EA Sports added Dynamic Moments. This collection of cinematics will make your journey as a player or manager more memorable.
In #FIFA23 Career Mode there will be 7 bespoke Dynamic Moments!

This collection of cinematics will make Career Mode more immersive. pic.twitter.com/BrkYgSikQN

— FIFA Infinity (@FIFA_Infinity) August 2, 2022
Various achievements and events will unlock more cutscenes thanks to the 7 bespoke Dynamic Moments.
Manager Career
After being requested for many years by fans and players, you will finally be able to play as a real manager in FIFA 23 Career Mode. You can choose one of the 350+ authentic football managers, of which 30+ have star heads, and start an exciting Career Mode save that reflects the current real-life situation of that particular manager.
To further enhance the manager position in-game, EA Sports designed a new feature called Transfer Analyst. This new addition will assess the financial and squad impact of the transfers you make as a manager and rate them from A (best business) to F (worst business).
Buying a player whose OVR is superior to your squad average will result in a good rating. When selling a player the rating will be based on factors such as squad depth, backup options or the presence of a promising talent in the current squad in the position of the departed player. In FIFA 23, when a player is fully scouted you will receive precise information about the asking price.
There will now be a 'price rating' which will indicate how well you spent your money on your latest signing in #FIFA23 Career Mode ✅ pic.twitter.com/pXjwNkiqRx

— RaatjeFC | Career Mode Tips (@RaatjeFC) August 1, 2022
Another neat feature in FIFA 23 Career Mode is the tension meter while negotiating. This will be very helpful in order to avoid any premature departure from negotiations.
Managers will also have more customization options in Create Your Club such as the ability to customize the club's third kit and goalkeepers' kit. You can also edit player names, height and weight, body appearance, preferred positions, playing attributes, and even some of their animations.
Tactial AI Improvements
The CPU AI has received several updates in FIFA 23. The Tactical Awarness will play a big part in the Career Mode gameplay as the CPU AI will react better to what's going on the pitch and update their formation, playing style and tactics during the game.
The AI will analyze the match difficulty, score, match type, match time, and the players available on the bench, and make changes based on that data.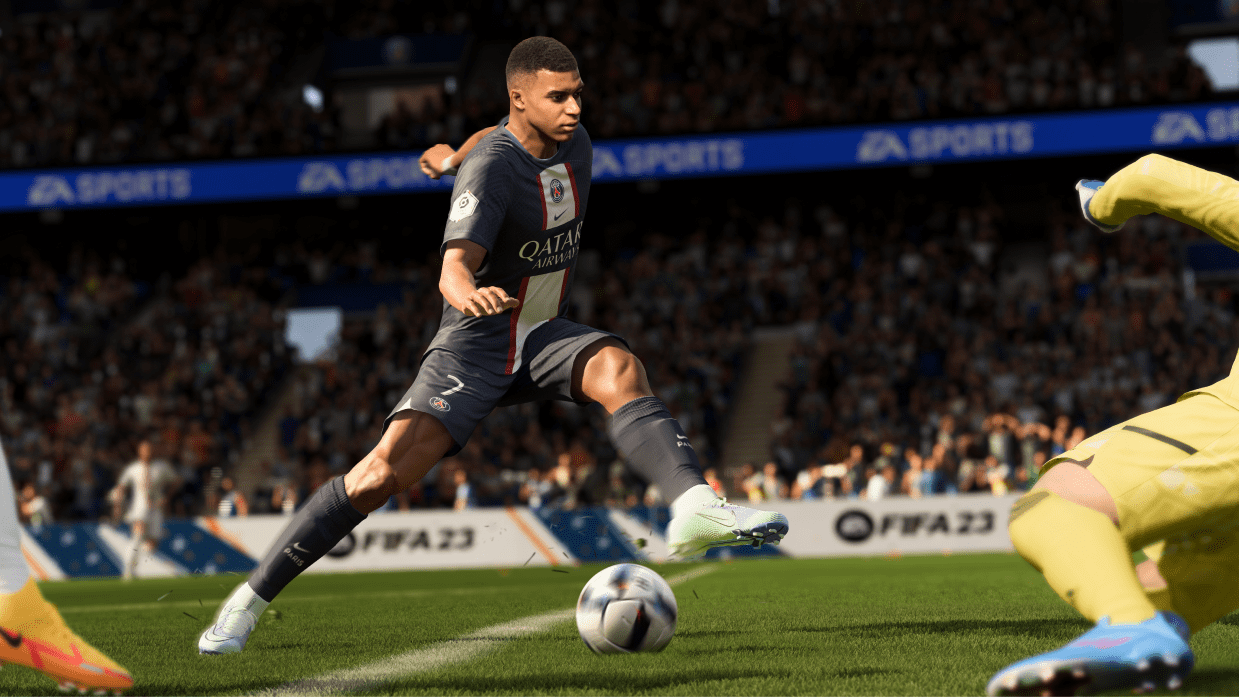 To make the gameplay more realistic, the CPU AI will be be more willing to commit riskier fouls, crosses, and counter attacks, and less likely to rely on backwards dribbles. In addition it will more likely consider a variety of passes and rely less on first time passing. As playstiles go, teams can focus on the more physical aspects of defending or play more conservatively.
There will also be two new CPU AI Only Traits added in FIFA 23:
Round the Keeper – A player with this trait tends to dribble around the keeper when in one on one situations.
First Time Shots – A player with this trait has a preference for taking shots immediately when receiving the ball, and their shot accuracy is improved when doing so.
Other Improvements
In FIFA 23, the Pre-Season Tournament Format has been changed. The new structure will see 8 teams play 3 matches each and the winner of the tournament will take home the prize money. Pre-Season matches will also take place closer to the first games of the season.
Career Mode and Tournament Mode will share a common pool of the save file space. This enables you to create up to 17 Career Mode save files!
The budget allocation slider has been removed as the split did not make any difference to how it affected the funds overall.
The menu has been redesigned so players can have faster access to important areas such as squad depth, players whose contracts are about to expire, or the most promising players in your Youth Academy.
The #FIFA23 Career Menu has been redesigned so that you can have faster access to your areas of interest 👀 pic.twitter.com/3ZGK9EeoD5

— FIFA Infinity (@FIFA_Infinity) August 1, 2022
Conclusion
Apart from the new additions to Player Career Mode, the rest of the new Career Mode features are underwhelming to say the least. There's nothing "new" per se, except various updates to exisiting features that were long overdue. EA Sports need to understand the fact that they can't keep cheating the Career Mode fans with cosmetic updates that have little to no impact on the core gameplay of this fantastic mode.
We can only hope that with the arrival of EA Sports FC there will be a massive shift on how EA views Career Mode because as it stands it needs to be rebuilt from scratch.
FIFA 23 will be available worldwide on PlayStation 5, Xbox Series X|S, PC, Stadia, PS4, and Xbox One on September 30. Early access for FIFA 23 Ultimate Edition begins on September 27, 2022.