The 2022 FIFA World Cup is less than a month away from kick-off, yet fans already wonder who will be the next football star that will shine in Qatar?
Every FIFA World Cup edition had a young breakout star such as Kylian Mbappé in 2018, James Rodríguez in 2014 or Thomas Müller in 2010. This year won't be different as there will be many talented youngsters that will be eager to show their skills on the biggest and most celebrated football stage in the world.
In this post we will present five underrated wonderkids that can make their breakout in Qatar and the best of it, you can try them in FIFA 23 Career Mode as well. Let's dive in, shall we?
Mohammed Kudus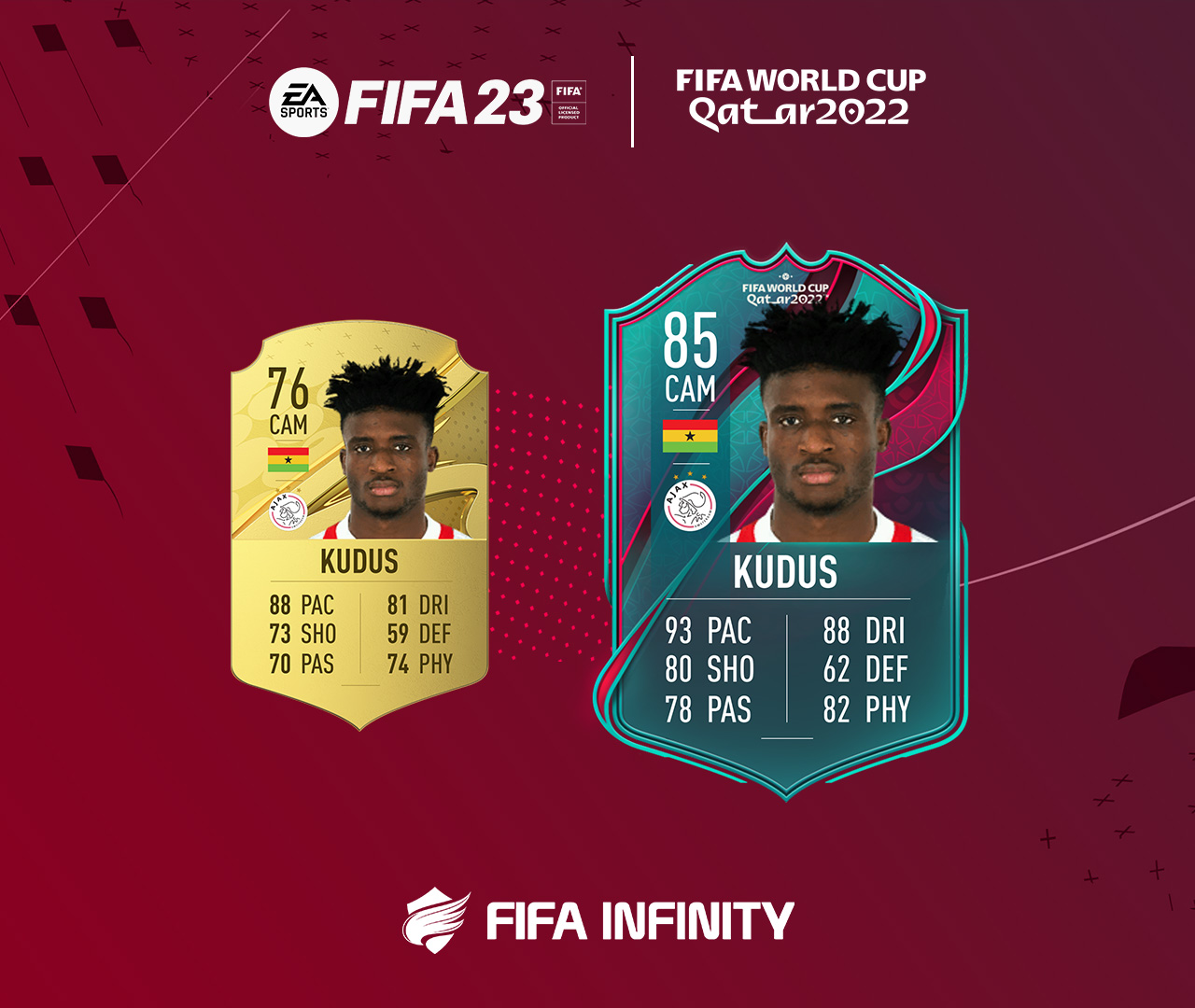 This name might already ring a bell to some football enthusiasts. Mohammed Kudus is one of the most interesting young players of the moment after an amazing start of season with Ajax Amsterdam. The talented Ghanian midfielder managed to score 3 goals and make 1 assist in 5 Champions Legue matches, while in the Eredivisie he has 5 goals in 11 games.
He represented the 'Black Stars' in 18 matches until now and scored 5 goals, although those numbers might increase after the 2022 FIFA World Cup where Ghana will face Portugal, South Korea and Uruguay in Group H.
In FIFA 23, the 21-year-old African player has blazing pace, high dribbling and great shooting. He is currently 77-rated with an 85 potential and his value in Career Mode is €23.5M.
Santiago Giménez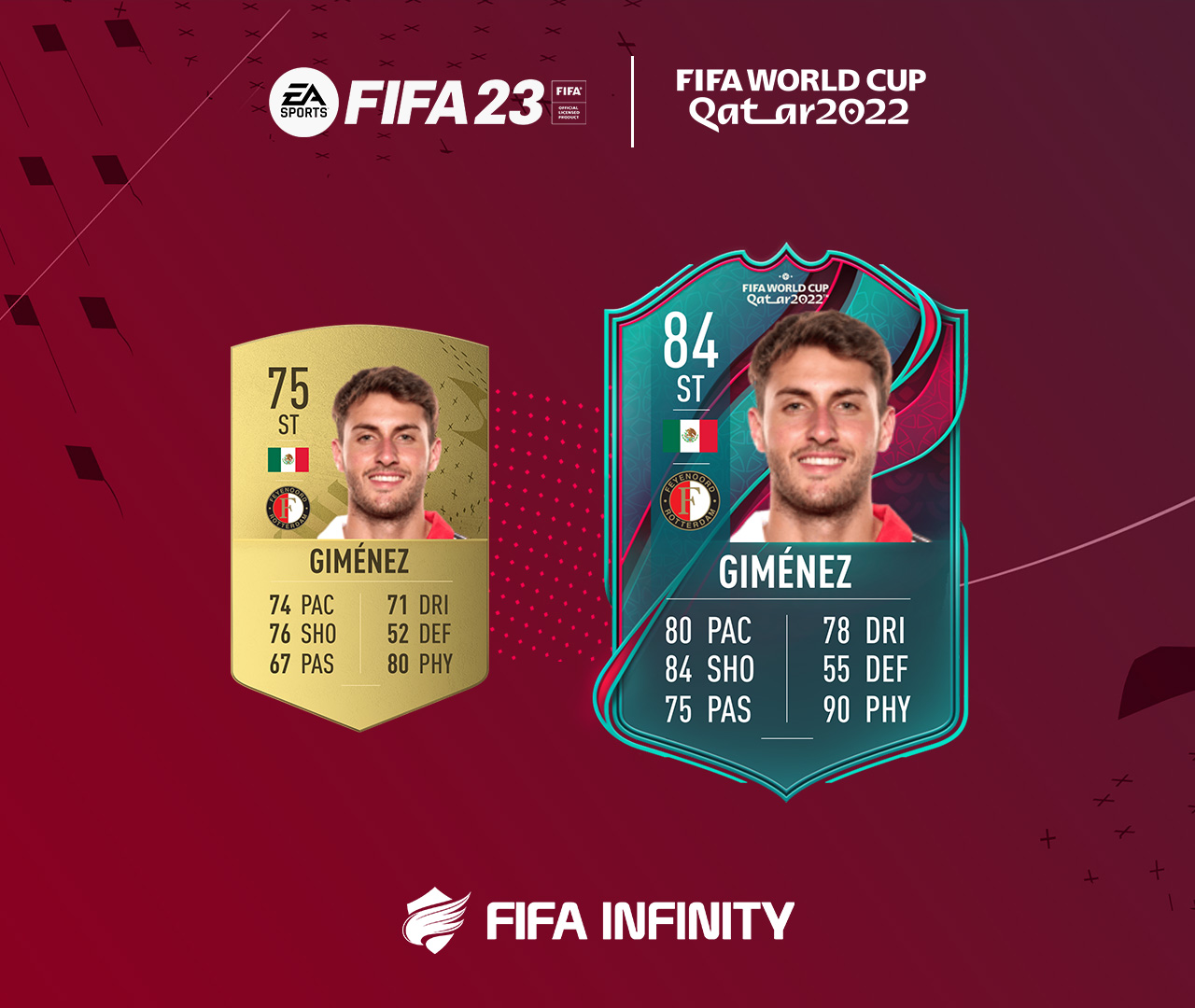 The next exciting prospect on our list is Mexican striker, Santiago Giménez. After transferring to Feynoord last summer from Cruz Azul for €4M, the 21-year-old is starting to make a name for himself in Europe after managing 5 goals and 2 assists in 13 games for the Rotterdam based club.
Giménez might become the first striker choice following Raul Jimenez's injury for Mexico as they will play against Poland, Argentina and Saudi Arabia in Group C of the 2022 FIFA World Cup.
For those who wish to try him in FIFA 23 Career Mode you will need to know that he is 75-rated with 84 potential and has high physicality, shooting and pace. He is a great investment if funds are available as he costs €12.5M in-game.
Enzo Fernández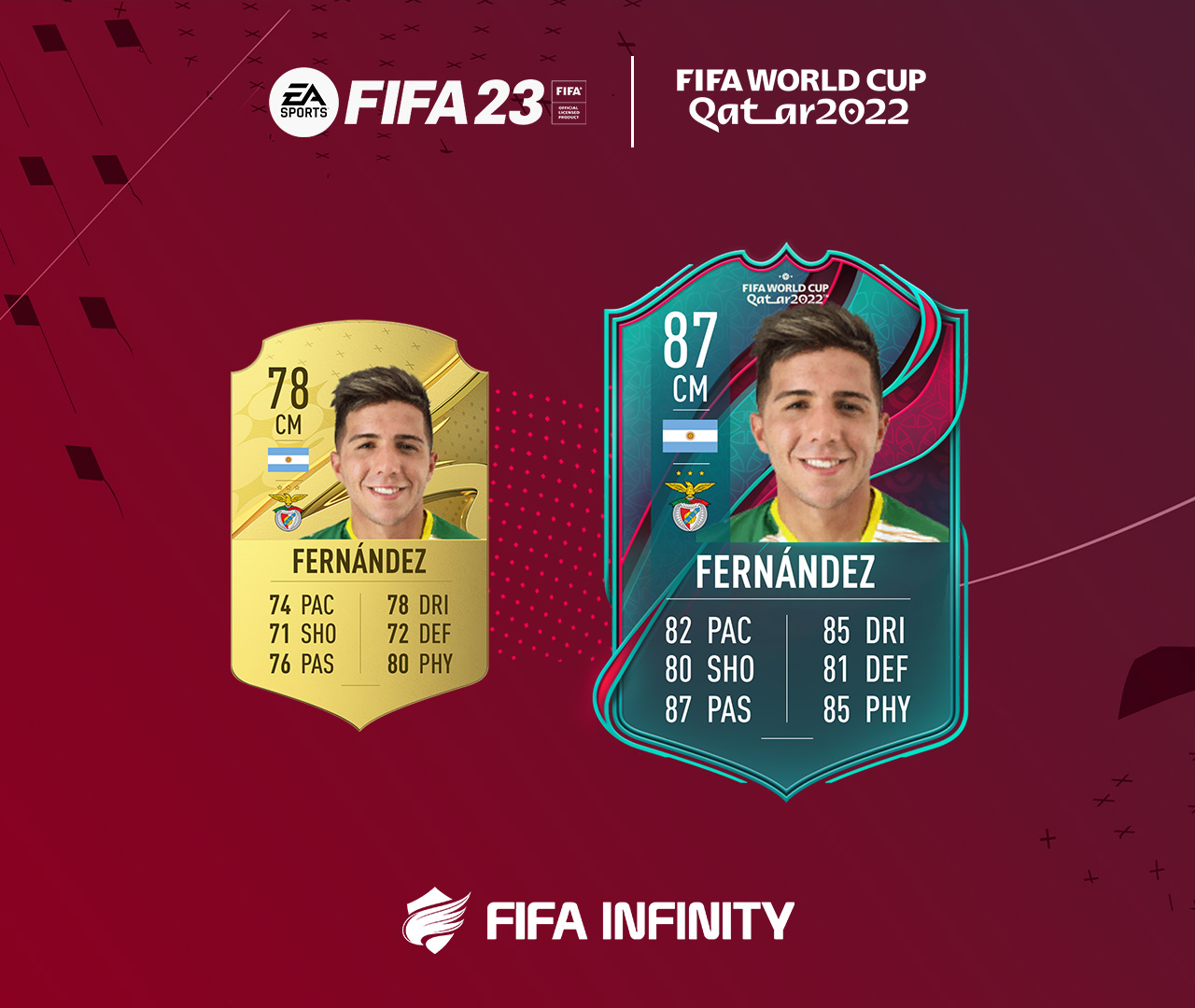 Argentina has always been known to produce exceptional talents and Enzo Fernández is one of them. Currently playing for SL Benfica after moving from River Plate last summer, the 21-year-old central midfielder is performing exceptionally as an all-around midfielder for 'The Eagles'.
That will more than likely result in a call-up for the 2022 FIFA World Cup where he will face Poland, Mexico and Saudi Arabia in Group C. Argentina is one of the favourites to lift the cup according to various specialists and bookmakers such as LiverScore Bet. Read the LiveScore Bet review, as there are several reasons why it should be your number one choice.
In FIFA 23 Career Mode he is 78-rated and has an amazing potential of 87. His market value in-game is quite high as he costs €31.5M, which is understandable if you take in count his potential.
Brennan Johnson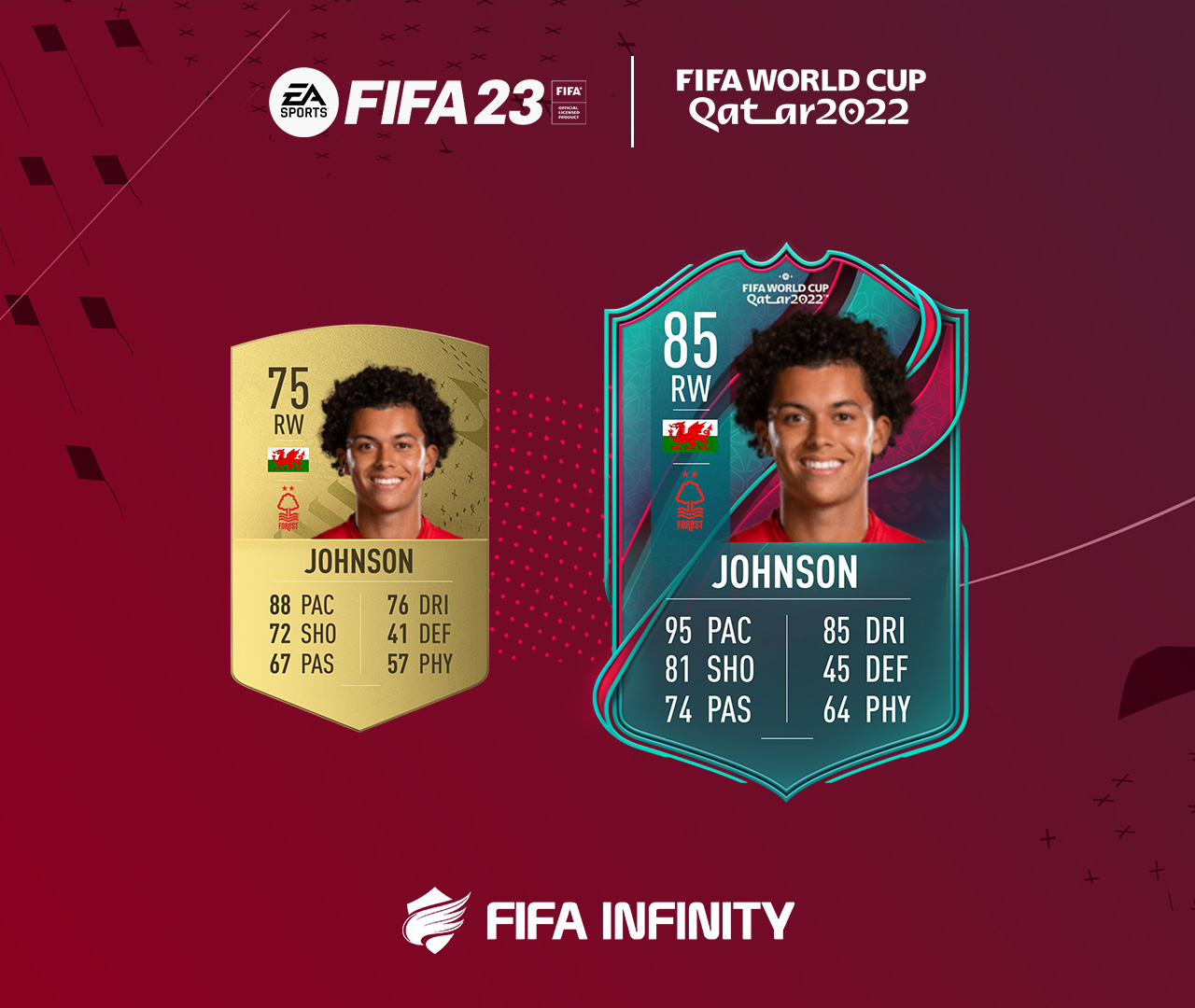 Premier League fans might recognize the name of our next wonderkid, Welsh forward Brennan Johnson. After promoting last season in the Premier League with Nottingham Forest, the 21-year-old winger is considered the next big talent of his country after Gareth Bale.
Already a constant presence for Wales National Team with 15 caps since his debut in 2020, he might be the next hidden gem to shine at the 2022 FIFA World Cup where he will play against the USA, Iran and England.
With a 75 overall rating in FIFA 23 and with an outstanding 85 potential in Career Mode, Johnson is a must-try as he is very fun to play with in-game thanks to his pace, agility, dribbling and shooting. He is currently valued at €12.5M in Career Mode.
Yunus Musah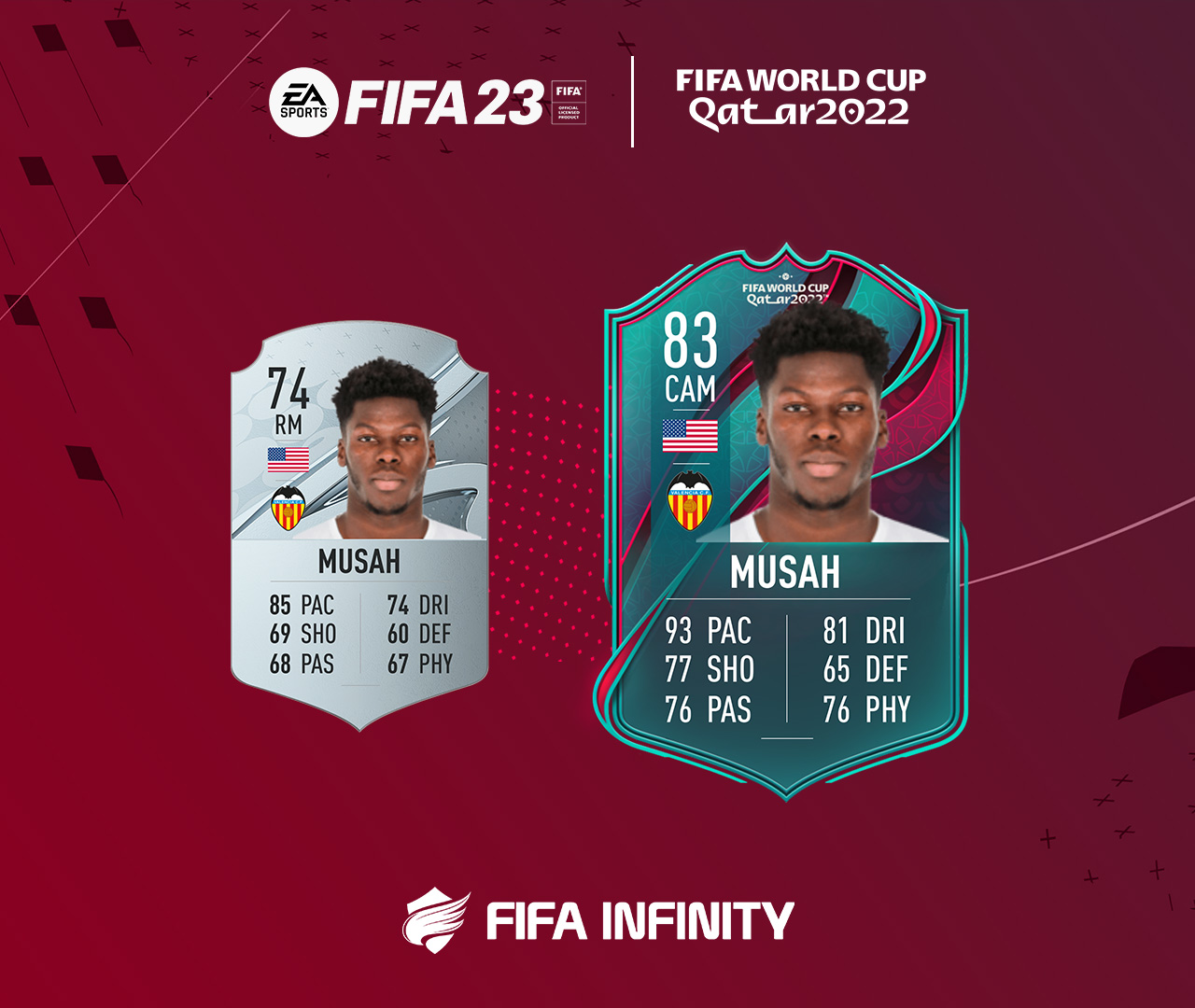 USA has qualified to this year's World Cup with an exceptional generation of talented players. Among those players we can find the likes of Christian Pulisic, Giovanni Reyna or Sergiño Dest. However, one name that we believe will out-perform his teammates in Qatar is Valencia's midfielder, Yunus Musah.
The 19-year-old has already managed 19 appearances for 'The Yanks' since his debut in 2020. USA shares Group B with Iran, Wales and England at the 2022 FIFA World Cup, so we will see Yunus Musah and Brennan Johnson play against each other.
The 74 overall rating and 83 potential make Musah a fascinating player in FIFA 23 Career Mode, as he can cover both central and wide midfield. Valued at €9M, the fast and skillful youngster is a must-try in FIFA 23.
The World Cup in Qatar is announced to be an exciting spectacle where we will be able to see the world's best football players compete for the most famous and historic trophy in football history. The competition will kick off on November 20th where the hosts Qatar will play against Ecuador.
Which wonderkid do you believe will make a name for itself at the 2022 FIFA World Cup?