The FIFA video game series, made by EA, has been around since 1993 and has produced at least one football-related game every year since, until now.
Back in May 2022, EA Sports announced that its partnership with FIFA, football's global governing body, would be ending in 2023, making FIFA 23 the last EA-produced football game with FIFA in its title. EA were quick to announce that they would continue to produce football games under the new EA Sports FC title, boasting the same content available in previous FIFA titles, including Ultimate Team, Career Mode, Pro Clubs and VOLTA Football.
Join The Club
Learn more July 2023#EASPORTSFC

More details: https://t.co/3fi6YPOH2G pic.twitter.com/75FLzjOapN

— EA SPORTS FIFA (@EASPORTSFIFA) May 10, 2022
But why exactly has a near 30-year partnership between to giants come to an end? How exactly does an agreement that produces one of the most profitable products in the entertainment industry just stop?
Unfortunately, it comes down to the thing it always inevitably comes down to – money. In their current agreement, EA pays FIFA $150milllion a year for their license. However, given the enormous popularity and profitability of the series, FIFA were asking EA for nearly double that for any renewal of their partnership.
As we know, FIFA games make a ton of money – EA managed to rake in over a billion dollars in revenue from Ultimate Team in 2023 – so $300million a year is a figure that could realistically be paid if EA wanted to.
Electronic Arts FY 2023 Q1:

Net revenue of $1.78B, up from $1.55B.
Driven by Live Service at $1.43B, up from $1.23B.
Operating income rose to $441M from $322M.

EA Player Network totals 600M accounts.
FIFA Ultimate Team engagement up 40%.
F1 22 outperformed expectations. pic.twitter.com/96NQSHvA6P

— Dom (@DomsPlaying) August 2, 2022
The thing is, when you look into it, EA's partnership deal with FIFA only gives them access to the name FIFA itself, as well as any officially licenced FIFA events to put in-game (the World Cup etc). Any licensing agreements with teams, players and leagues are separate deals altogether. This means a split between FIFA and EA still leaves a lot of the branded realism that FIFA players love in EA's hands.
In fact, Champions League organisers UEFA, and high-profile teams like Liverpool and Real Madrid have already publicly shown their commitment to EA, and the Premier League reportedly signed a bumper £500million deal recently with EA for their license in future games.
There were other factors that caused the two franchises to split. One was FIFA's reluctance to let EA venture into other types of experiences, which may have included the ability to watch real-life football in-game.
Another is that FIFA were looking to expand their brand into other digital partnerships, but EA quickly made it clear they didn't want to share the FIFA name with other companies, particularly if they spent the last 3 decades building the name up on their own.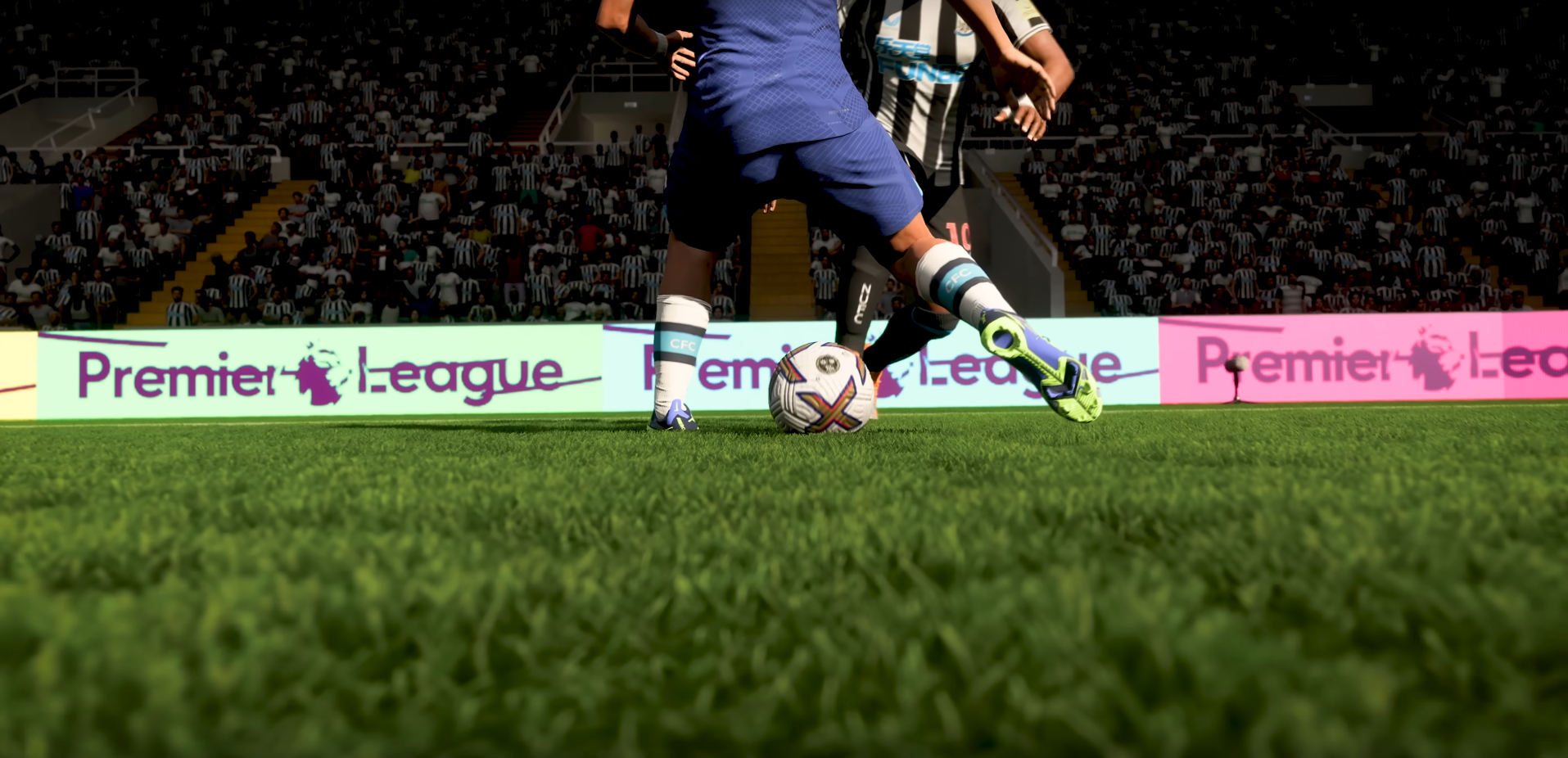 On FIFA's side of the split, they've already come out and said they're looking for a new partner to launch games. FIFA President Gianni Infantino said "I can assure you that the only authentic, real game that has the FIFA name will be the best one available for gamers and football fans."
Rumours have been swirling about who that potential new partner might be? 2K Games is a popular option, as they already have a history of making a variety of sports games, but no concrete deals have been made as of yet.
With no news yet about what EA Sports FC 24 might look like, time will tell if it still lives up to the history before it, without the name that so many of us recognise.
Details of EA Sports FC are expected in Summer 2023.