Summer 2021 has been an exciting time for football fans with two major international tournaments taking place on either side of the world.
In Europe, the entire continent became engrossed in a football frenzy as the delayed Euro 2020 tournament was played in 11 cities from Saint Petersburg to Madrid. The final at London's Wembley Stadium, which saw England compete in a major international tournament final for the first time in 55 years, was watched by over 20 million people in the UK alone. And hundreds of millions more tuned in from around the world.
Across the Atlantic in South America, the CONMEBOL Copa America was also held at almost exactly the same time. With 28 matches played and 65 goals scored by the 11 teams, the final was a showdown between long-time rivals and footballing heavyweights Argentina and Brazil.
However, as these competitions came to a close, an amusing news story was making the rounds on social media. Tasneem Barakat, a woman from Toronto, walked in on her father watching a football game on TV, believing it to be the Euro 2020 semi-final game between England and Denmark.
Except, the elderly gentleman hadn't actually been watching the game. Instead, he'd got 45 minutes into a PES match between the two sides instead. Tasneem posted a video of her breaking the news to her dad onto her TikTok account with the caption "Arab dads be [sic] getting played by these graphics"
Of course, the incident is incredibly amusing for all involved and while it provided a brief moment of entertainment for the folks on the internet, it does go to show just how advanced modern video games are.
This, therefore, begs the question of how realistic football esports now are and what the differences are between this digital form of competition and the real thing.
Format and Recognition
Major tournaments and leagues like the FIFA World Cup, the UEFA Champions League, and the English Premier League attract a lot of attention because of their official status, long history, and well-established formats.
The official status from governing bodies like FIFA means that competitions carry a lot of weight. Real-life football doesn't hold a monopoly on this though. Through its FIFAe brand, the world's governing body for football has sanctioned four esports tournaments:
FIFAe Club Series™
FIFAe Nations Series™
FIFAe Continental Cup™
FIFAe World Cup™
The last tournament on the list is recognised by the Guinness World Records as the largest online esports game!
The popularity of the competition among video gamers means that there is now a lot of competition to make it as a professional esports player, similar to what is seen in traditional football.
Interest From Third Parties
Major football tournaments attract a lot of attention. Companies spend millions sponsoring the events, running promotions, and trying to cash in on the interest and excitement.
Football is also a popular betting market, with most major bookmakers offering odds on almost every professional game in the world. The busiest periods for betting companies are during international tournaments like the World Cup as casual fans also get in on the action. Since they aren't as experienced in betting, many turn to sites like OLBG.com to provide expert advice on picking a winning team as well as finding the most suitable new customer promotion to take up.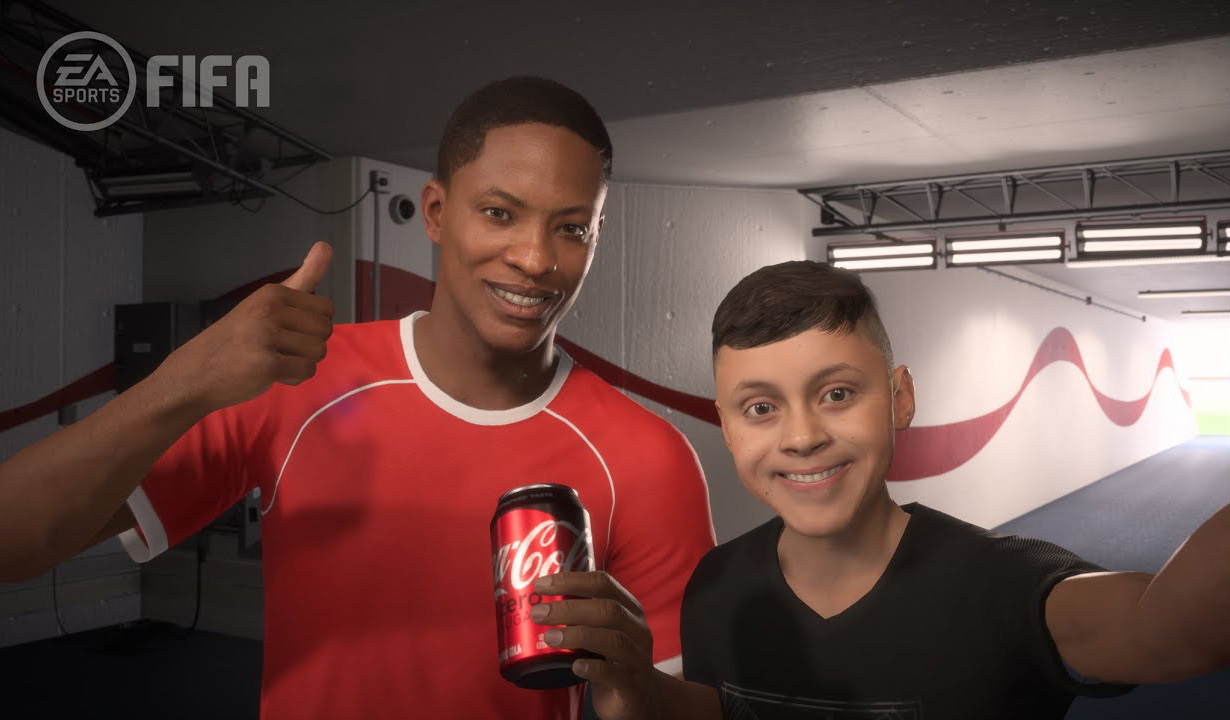 In a big vote of confidence for esports, most bookmakers now also accept bets on esports competitions, including those that are played on EA Sports FIFA and Konami eFootball. Other companies are also getting involved by paying for sponsorship deals, including major brands like Coca-Cola, VISA, and Qatar Airways.
What To Expect With FIFA 22?

Gameplay realism is perhaps the biggest challenge for esports and EA Sports has struggled for years to implement an authentic football gameplay in the FIFA series. Some competitions, such as League of Legends or Fortnite can't be directly compared to real-life sports, so fans can just focus on enjoying the games.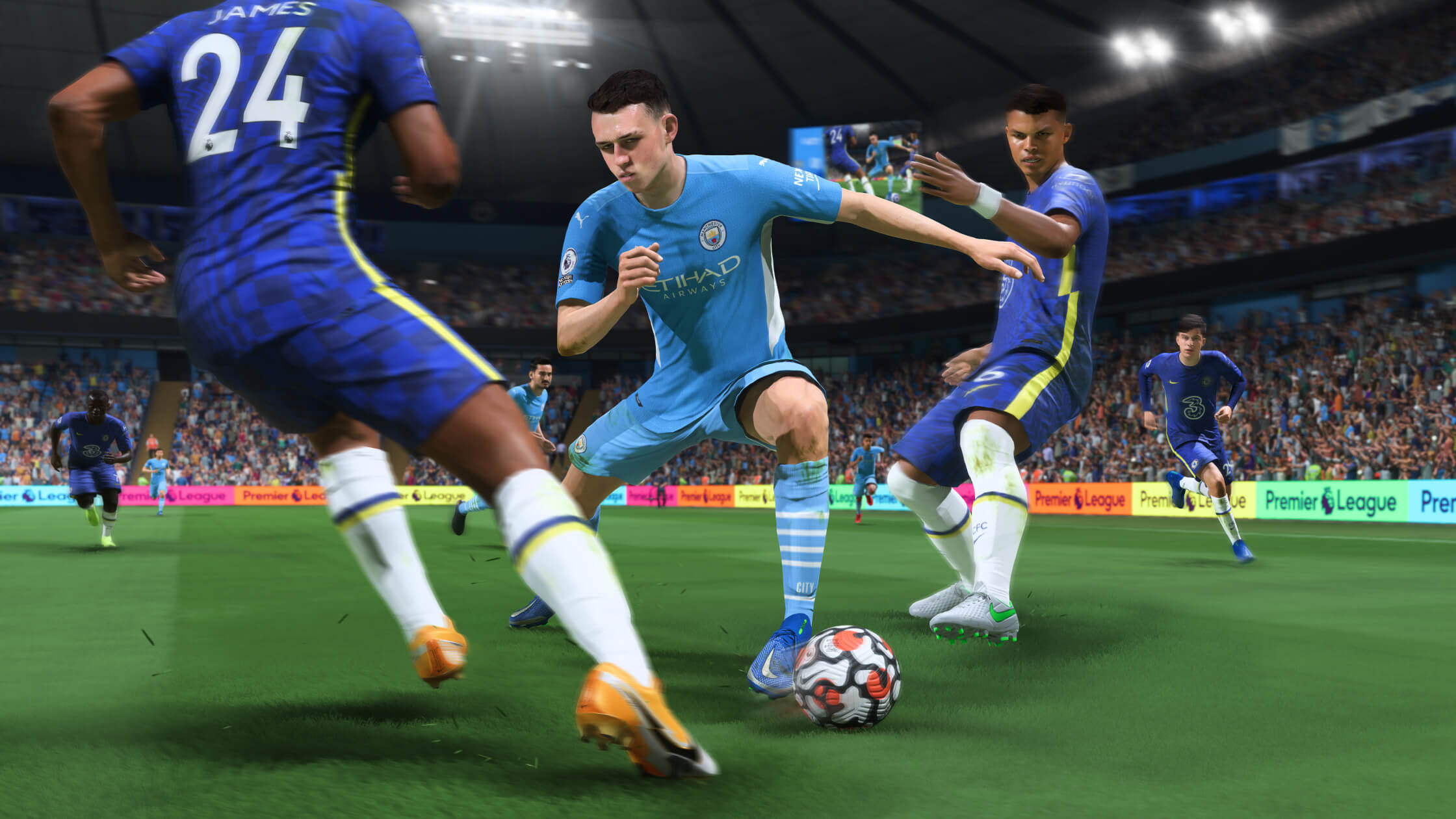 However with the introduction of new features such as HyperMotion Techology or Tactical AI in FIFA 22, we can expect a more realistic gameplay for both esports players and fans. With the global FIFA 22 release only three days away, FIFA also confirmed the new season for FIFAe Club Series, FIFAe Nations Series and FIFAe World Cup with players from over 70 countries eligible to play.
Video games have come a long way though in recent years, with impressive levels of realism in graphics, physics, and player logic. The evidence of this can be seen in the fact that a game of PES fooled a Canadian man into thinking he was watching the real thing for 45 minutes.
Conclusion
Football is one of the most popular sports on the planet and EA's FIFA Football is by far one of the most popular video games. With the global rise of esports, it, therefore, makes a lot of sense that there is strong interest in competitions that use the game from fans and companies.
It is, however, clear that a video game won't be able to recreate the physical elements of a game of football, but in most other areas FIFA Football is getting pretty close.