The new cycle of FIFA is well and truly underway. EA Sports released the first (and latest) details about their next title in the footballing franchise and a lot of emphasis has been on gameplay elements. Let's take a quick look at what gameplay details have been unveiled by EA as of now.
HyperMotion Technology
Even before the reveal trailer was announced, clever members of the community started spreading the word of an apparently new player model technology coming to FIFA 22. Dubbed HyperMotion technology, the AI system is designed to create the most authentic player model yet. Every single animation, every motion and movement of each player has been recreated as accurately to real life players as possible.
The first title to make it in the tech is 11v11 Match Capture. The Xsens suits worn by model artist (for motion capture) are at their most advanced form, allowing EA to capture all 22 players on the pitch at the same time. A huge part of the new technology is their Machine Learning model. EA's proprietary algorithm learns from over 8.7 million frames of advanced match capture, then writes new animations in real time to create organic animations across a variety of interactions on the pitch.
The new ML flow also allows players to react more naturally to the AI and change their gameplay accordingly. It works the other way too, with the AI getting smarter and feeling like a more humanised version as an opponent. The new ML algorithm affects almost everything in real time, right from the ball control to each and every strike of the ball. Sadly, the HyperMotion technology is only available on the PS5, Xbox Series X|S, and Stadia. PC players will feel robbed again, and understandably so.
Full Team Authentic Motion and Tactical A.I.
The new and improved Xsens suits record every touch, tackle, sprint and duel from all 22 players, capturing data that powers over 4000 new animations in FIFA 22. These include on-the-ball as well as off-the-ball interactions and is designed to make every player look like their human counterpart, not just in appearance but even to play like a human.
The motion capture upgrade also brings with a much needed improvement in Tactical A.I. with the main focus on both attacking and defensive formations and movement, creating a new level of tactical realism. EA claims that the new AI can make decisions up to 6 times faster than FIFA 21. On the defensive side, a better written script allows the AI to retain their shape to move across the pitch and cover vacant space.
Kinetic Air Battles, Composed Ball Control and Player Humanisation
To quote EA, "See defenders and attackers push, pull, and jostle as they rise to meet crosses, clearances, and long passes, increasing quality in headed situations and creating cleaner outcomes." This is possible thanks to the new and improved animations as a result of the HyperMotion Technology. Aerial battles are set to get spicier.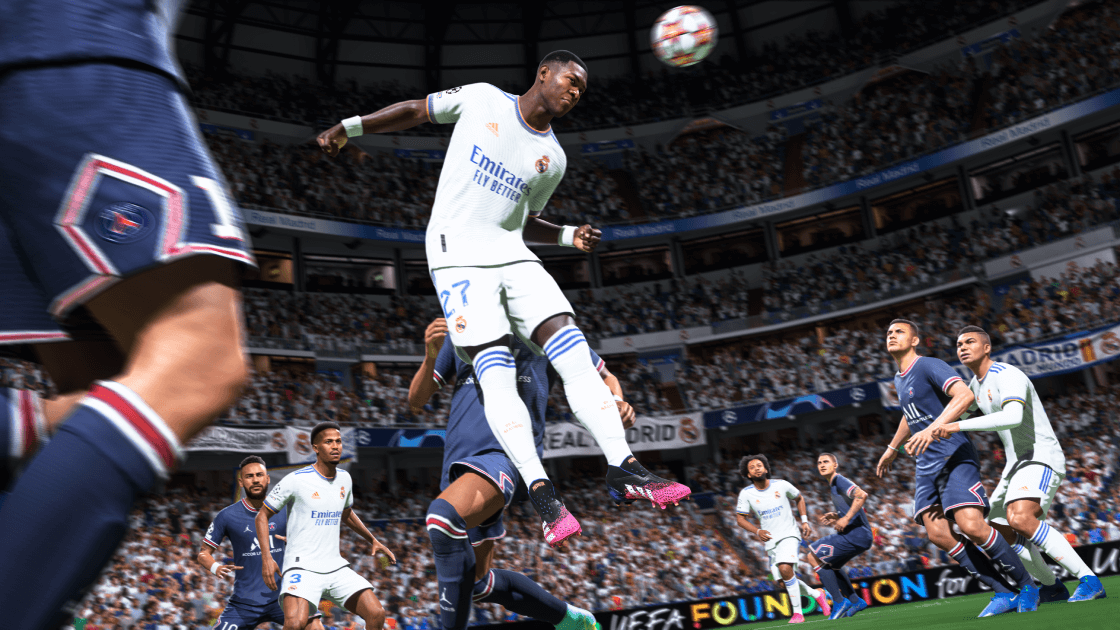 Longer two-touch animations make controlling the ball more natural and fluid. You can now trap aerial balls and control them with more technique. You are also able to trap ground balls with more agility and last but not least, shielding the ball in various situations is now done with more strength, allowing the players to have more options going forward in terms of tactical play.
New off-ball player animations have been added in FIFA 22 along ambient behaviour from HyperMotion to help bring on-pitch characters to life. You can see opponents talk, point, and direct each other based on the action, while updated locomotion matches players' urgency on the pitch.
Features for Current Gen and PC
However, all is not lost as EA did mention a few features for the players missing out on HyperMotion Tech. There is a brand new goalkeeper system, dubbed the Goalkeeper Rewrite. Sounds awfully familiar to a previous feature doesn't it (Set-Piece Rewrite in FIFA 17)?
A great emphasis has been laid on more reliable shot-stopping and smarter decision-making between the posts. Goalkeeper positioning will mimic the different styles of keepers throughout the game – to represent the lightning-fast reflexes of world-class shot stoppers.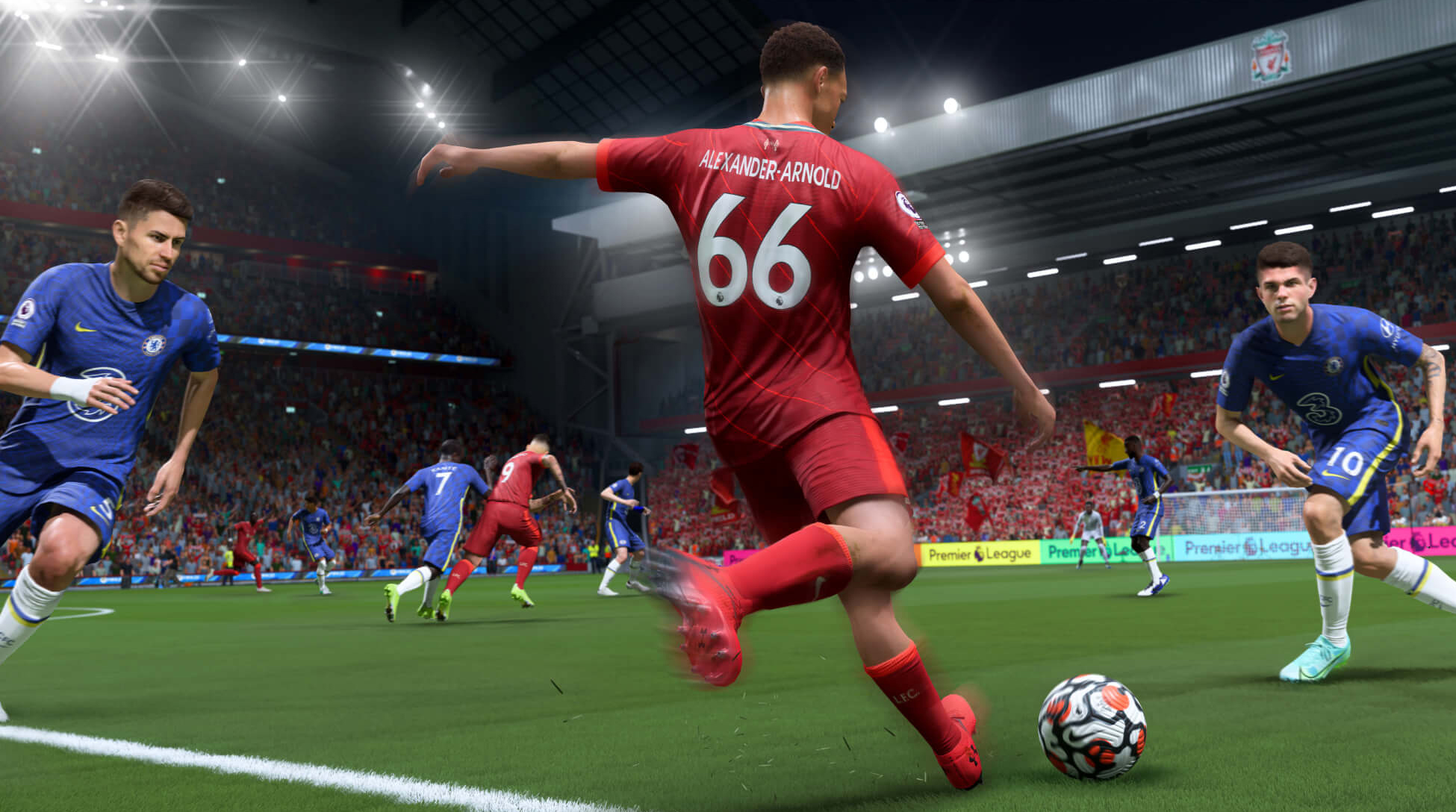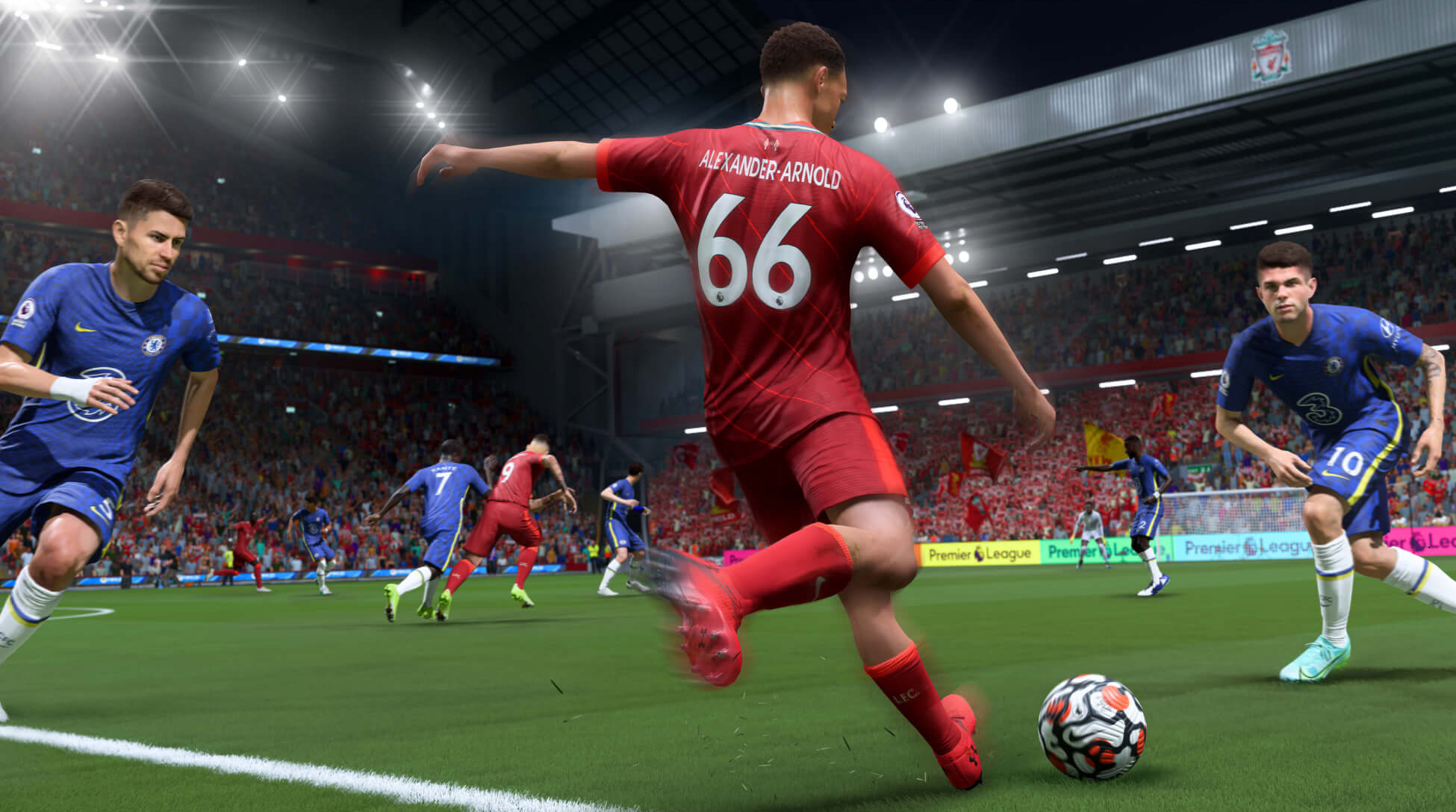 True Ball Physics sounds like an odd feature to put given that FIFA 21 already overhauled the ball physics last year. However, there seems to be even more improvement when it comes to ball motion and behaviour with real world data influencing its interactions in FIFA 22. Tuned parameters including speed, swerve, air drag, air resistance, ground friction, and rolling friction letting players feel every touch, trap, shot, volley, pass, and dribble that "look, move, and fly like the real thing."
Pace has been regularly abused in past FIFA titles, much to our frustration. However, there seems to have been some tweaking at the pace end too. Titled "Explosive Sprint", it is a new gameplay mechanic for one-one scenarios. Explosive Sprint gives you more control over acceleration when dribbling or defending. Lure opponents in and choose when to unleash your full speed to get away from the defender. Hopefully this does not do more harm than good.
Lastly, normal platforms also see an improvement in tactics, mainly on the attacking side. Set up your team with different styles in each half of the pitch with new attacking tactics that give you more control over how you play. This customised tactics system lets you play a two-sided game like keeping the ball in your half and exploding into attack with fast build up in the opponent's, playing direct from box to box, or lining up in your own unique style.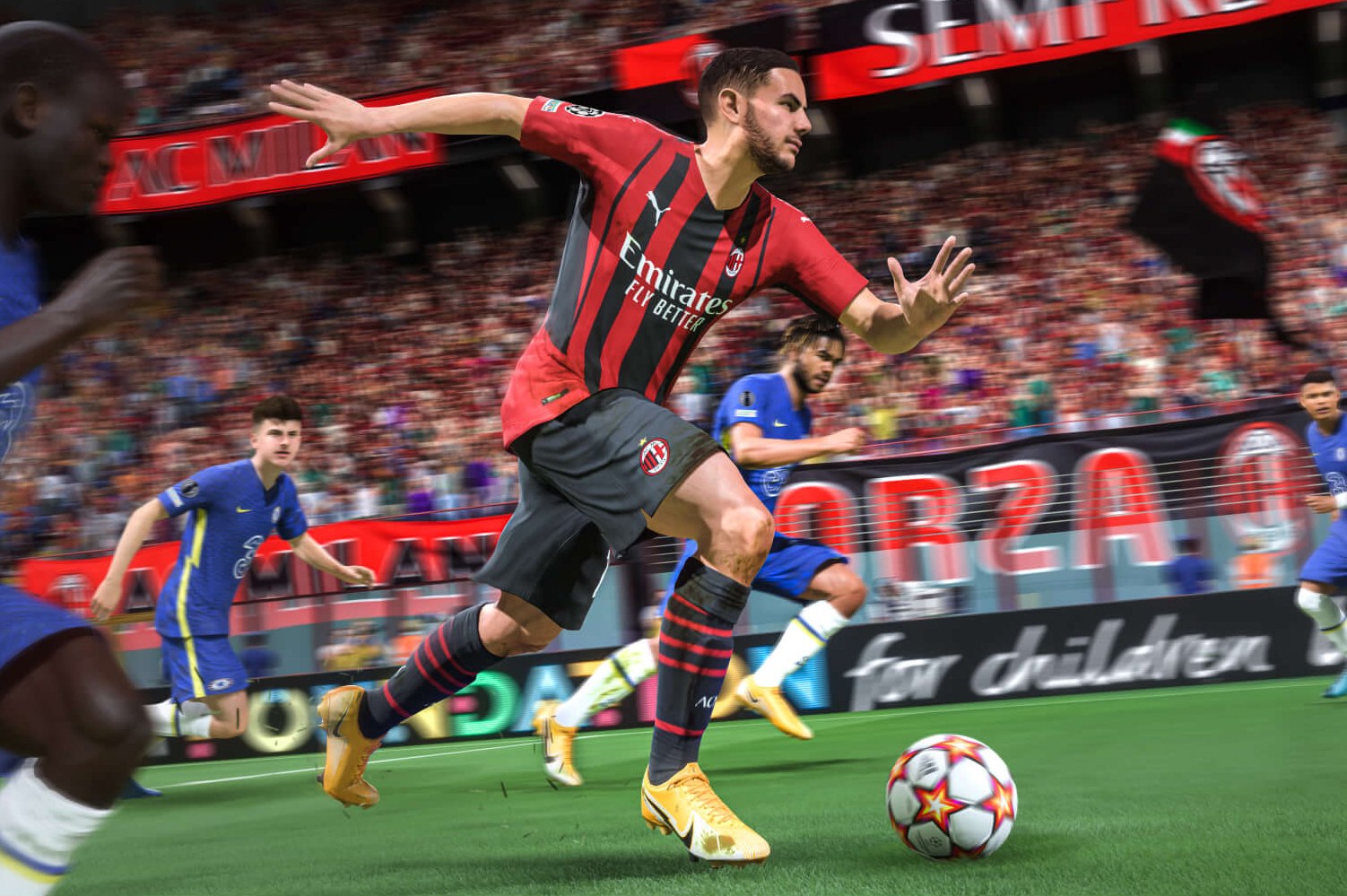 And that is the end of our first impressions on the gameplay features revealed *so far*. We are confident that there are more features to come soon as we wait for the highly anticipated Pitch Notes. Keep your eyes peeled for more FIFA 22 news from us as we start the new game cycle today!