With every new FIFA, come new leagues, teams and stadiums. Although the major leagues remain consistent, new leagues or national teams are always a refreshing addition to the otherwise barely changed games. While FIFA 19 introduced the UEFA Champions League, UEFA Europa League, and UEFA Super Cup, it didn't add any new domestic leagues.
This changed in FIFA 20, which saw the addition of the 'Liga I', Romania's first division league. The league saw the inclusion of 14 new teams with various other teams added across the world based on promotion/relegation. Now, we turn our attention to FIFA 21 and speculate the leagues we could see added or like to see added.
1. Vanarama National League
This has probably been the most requested league by football fans throughout the world. VNL continues to elude FIFA and after a rather strongly rumoured entry with FIFA 20 last year, it did not make an appearance. It looks unlikely to be added this year as well and players will have to make do with VNL and VNL North and South on Football Manager.
If you play FIFA 20 on PC you can try out this mod that adds this league in the game!

2. Indian Super League
Fans across the Indian subcontinent received a massive reason to celebrate when it was announced that ISL officially became a part of FIFA Mobile last year. After seeing great success with the league on mobile, it is a no-brainer to integrate the league into the main FIFA title. Whether it is added in FIFA 21 or later titles, it's simply a matter of time. This is a league you should keep a close eye on.
Okay, to be honest, Serie B "technically" exists in FIFA, but not as Serie B. Makes sense? No? Worry not. Serie B is not licensed in FIFA 20 and hence is named Calcio B in the game. The league and some of its clubs have fakes names and crests and only a license agreement with Serie B can solve that. With most major nations in FIFA having at least 2 divisions of licensed leagues, Italy definitely needs the same treatment.

Which leagues did you guess featured on this list? Which leagues would you like to see mentioned and added to FIFA? Let us know in the comments down below. Why not use your guessing skills at HexCasino as well and benefit from your mind games! Go ahead and jump right into it!

4. FA Women's Super League
Including the Women's National Teams back in FIFA 16 was one of the most daring and innovative moves made by EA Sports in recent years. Since then nothing major has happened in the women's football game mode, except maybe the recent edition of a women's tournament mode.
The best way to improve women's football in the series would be by introducing one of the best leagues in the world for women's football. Surely, there would be many players out there itching to find out just how good the Arsenal Women's team is. Might just be better than the men's team, don't you think?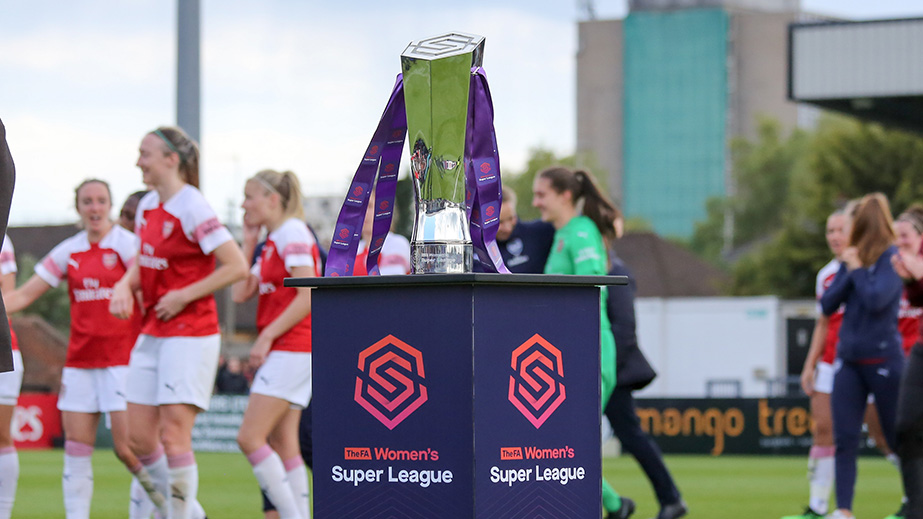 5. UEFA Women's Champions League
Speaking of premier competitions in women's football, EA should definitely take the maximum advantage of their UEFA partnership and get the fully licensed package of the UWCL. It will allow EA to showcase the best women's clubs in Europe going head to head. An exciting idea indeed!

That brings us to the end of the list. But there are some honourable mentions that we feel could squeeze their way into FIFA in the near future. They include:
1. USL Championship (US 2nd division league system)
2. Vanarama National League North and South (England 6th division league system)
3. Canadian Premier League (Canada first division league)

So that's it, folks! Let us know what other leagues could we expect to see in the game soon!