EA Sports unveiled today the first details about their next FIFA iteration including sneak peaks of gameplay, career mode, ultimate team or Volta with the release of the FIFA 21 reveal trailer.
As you can notice from the trailer, this year FIFA 21 will be represented by four new ambassadors, Trent Alexander-Arnold, Joao Felix, Erling Haaland and the cover star, Kylian Mbappé.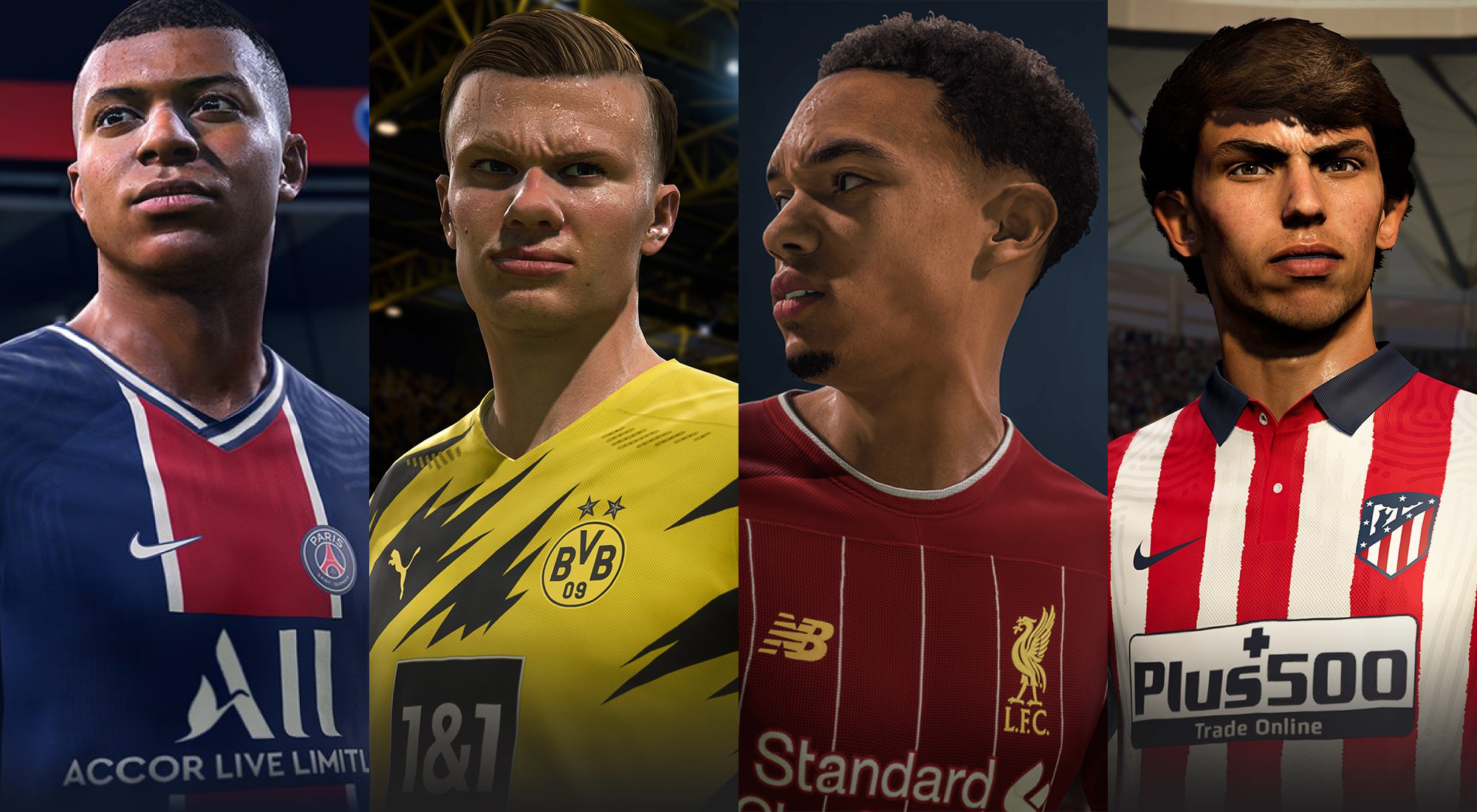 With the trailer out of the way let's dive in the FIFA 21 details revealed today:
Gameplay
FIFA 21 will feature all-new dynamic attacking systems that will allow you to score in the most creative ways with the help of the new Agile Dribbling system that will enable more control and responsiveness in one-on-one situations. The new Positioning Personality will raise the importance of positional awareness where forwards will hold their runs to stay level with the last defender to stay onside, playmakers will hunt for space to operate between the lines, while the best defenders will close down passing lanes more effectively to make it harder for the opposition to create opportunities.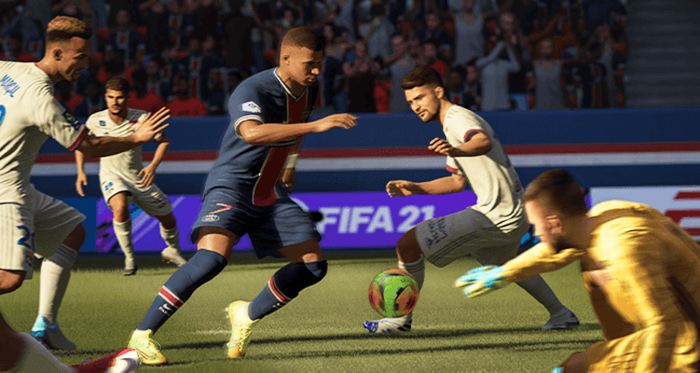 Creative Runs give you new options for influencing your team's movement off the ball, revolutionising attacking build-up play in FIFA 21 and providing you with more ways to break down the defence. In FIFA 21, key footballing moments including goalmouth scrambles, battles for possession in the midfield, and attacking duels will resolve more naturally than ever before, resulting in smoother encounters between players as they strive to reach the ball.
EA Sports also made various improvements and additions to the gameplay like manual headers, more balanced blocking, more intelligent passing, and increased responsiveness giving you more control on and off the ball.
For those who want a more challenging gameplay on Legendary or Ultimate difficulty, a new setting called Competitor Mode can be enabled that will replicate the play style of the best FIFA players in the world and will give your CPU AI a better grasp of skill moves, dribbling types, and tactics.
Career Mode
Match simulations in Career Mode will be taken to a whole new level with the introduction of the Interactive Match Sim that will allow you to jump in and out of simulated matches. You will also be able to monitor match data and make changes directly from the sim based on the match stats and your players' performance levels and stamina.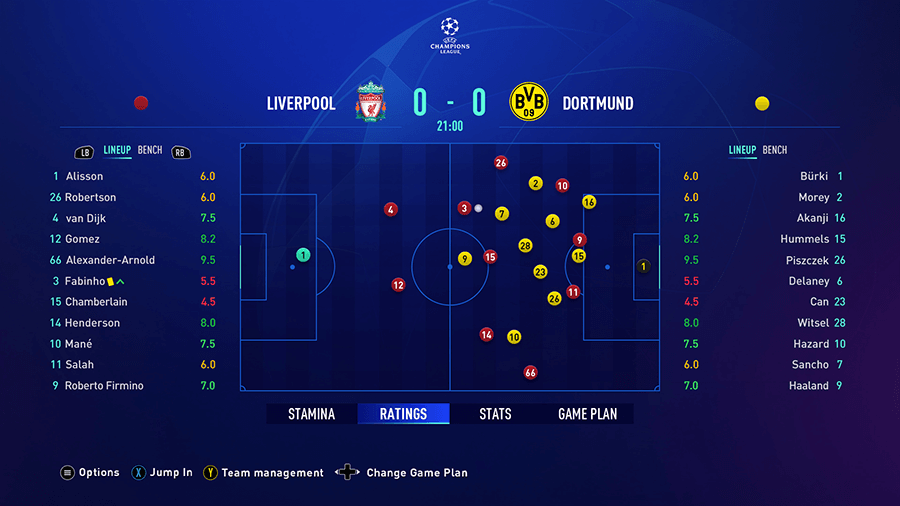 A whole new system to develop your players has been implemented in FIFA 21 including the revamped growth system that will allow you to turn right backs into right wingers, defensive midfielders into centre backs, and more. The Active Training System gives you the ability to set up group training sessions to improve the likelihood of your strikers putting big chances away or of defenders making key tackles and will allow you to improve a new player attribute called match sharpness that indicates how likely your players are to perform in the most crucial moments during the course of a game. While the new activity management system will enable you to decide when to train and when to rest during the week.
Thanks to the gameplay improvements mentioned above, Career Mode will have an Enhanced opposition AI and will play with more intelligence in both defence and attack.
The Transfer System has been improved as well in FIFA 21 Career Mode providing both human and AI-controlled teams with new ways to sign players like make Loan to Buy offers with optional or mandatory future transfer fees and respond to AI manager-initiated player swap proposals. Before jumping in a new Career Mode save you will be able to activate the Authentic Transfers option that will allow a more true-to-life experience of negotiating signings on the transfer market.
And the additions are not over yet! In a recent press interview, FIFA Executive Producer, Aaron McHardy hinted that a major update for Career Mode is yet to be announced:
"This year, we are bringing fans together through social experiences […] along with one of the biggest updates to career mode yet…"
We will most likely found out in August what this update is.
Ultimate Team
Of course FUT will have new additions as well like the FUT Co-Op mode that lets you team up with a friend and compete for rewards in both Division Rivals and Squad Battles. You will be able to complete and get even more rewards from the brand new Co-Op Objectives. With the arrival of FUT 21 your club customization will be expanded with a new range of graphics to display on the pitch and in the stands.
Moreover, upgrading your current gen consoles to next gen will allow you to transfer your FUT Club from PlayStation 4 to PlayStation 5 or Xbox One to Xbox Series X and back again with cross-gen transfer markets and leaderboards.
And far as new ICONS in FUT 21, Manchester United legend, Eric Cantona, has been confirmed in a roster that will feature 100 legendary players.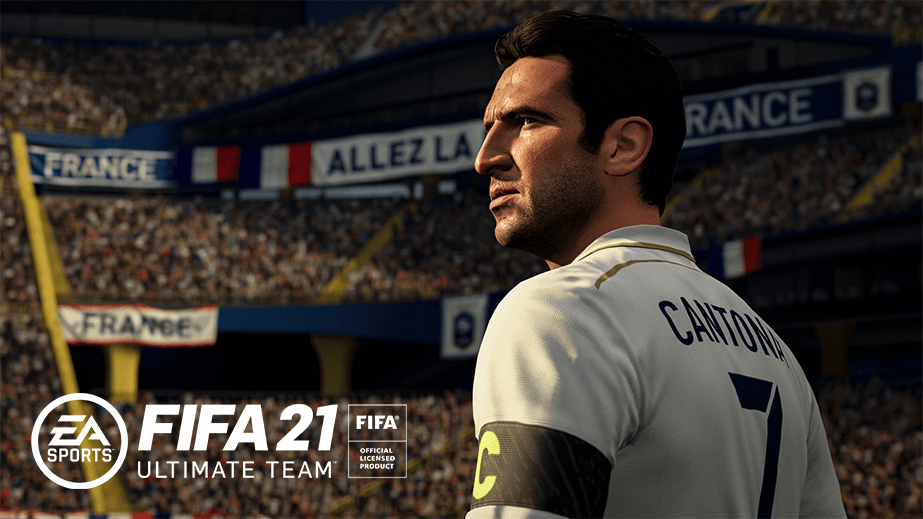 VOLTA
The street footy mode will have major improvements to the gameplay that will be more paced and rewarding on one on one situations. Through the new VOLTA SQUADS, you can join together with up to three friends and win as one in 5v5 online cooperative play. You can also challenge yourself in the brand new FEATURED BATTLES and match up against AI-controlled star players as well as squads from the VOLTA FOOTBALL community.
The customization wardrobe will be larger than the FIFA 20 one and you will have more options for your avatar's apparel. Finally, three new arenas will be added which are Sao Paulo's Downtown, Milan street pitch and Dubai geodesic dome.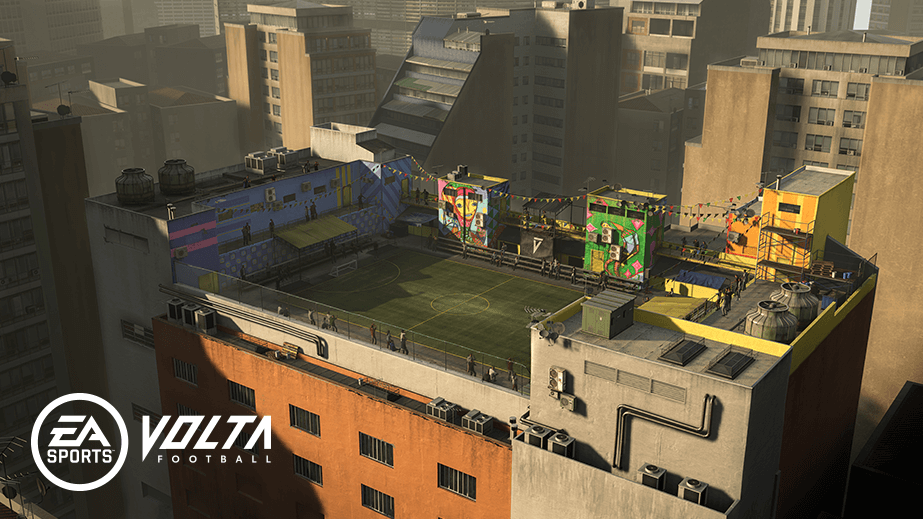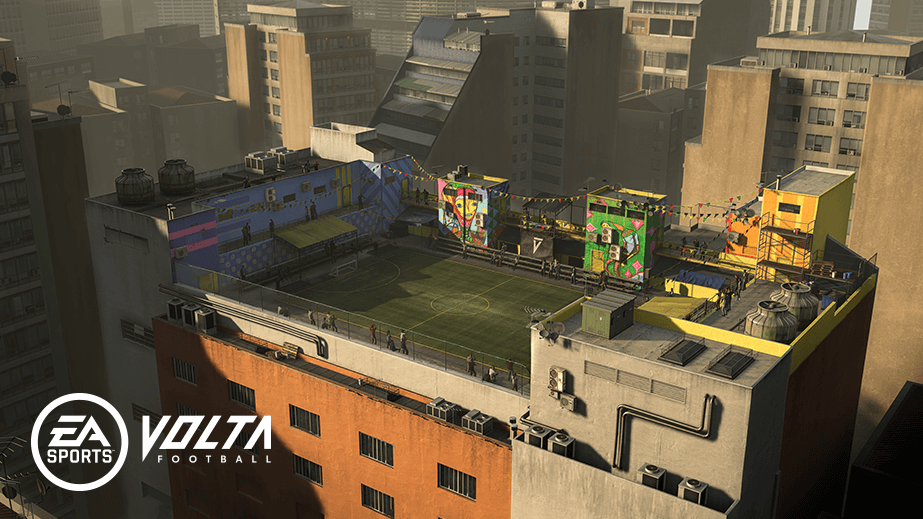 Authenticity
In FIFA 21 there will be more than 17,000 players, 700 clubs, 90 stadiums and 30 leagues. You will also be able to compete in competitions like UEFA Champions League, UEFA Europa League, UEFA Super Cup, CONMEBOL Libertadores, CONMEBOL Sudamericana and CONMEBOL Recopa.
Premier League, Bundesliga, LaLiga Santander, EFL, Ligue 1 Uber Eats and Seria A will be authentic with real broadcast packages, matchday branding, trophies, match balls, adboards, sleeve patches, pre-match atmosphere and immersive stadium atmospheres.
More news about licences and other game modes will be revealed in August Remember that FIFA 21 will be available worldwide on October 9th and you can already pre-order it.
Follow us on twitter or facebook to keep up to date with all the FIFA 21 news.