The world of football has been shook to its core after the announcement of the European Super League in the early hours of April 19th. The date could be a historical one for football fans as it could revolutionize the beautiful game as we know it.
What is The Super League?
To keep it short, the leading European clubs announced the creation of an elite competition that plans to "replace" the usual Champions League mid-week games. Currently twelve teams have announced their participation: AC Milan, Arsenal, Atletico Madrid, Chelsea, Barcelona, Inter Milan, Juventus, Liverpool, Manchester City, Manchester United, Real Madrid and Tottenham Hotspur, all joining as founding clubs. An additional three founding clubs will announce their participation in the following days.
As of today, Bayern Munich, Borussia Dortmund, RB Leipzig, PSG and FC Porto have refused the invitiation to take part in this elite league.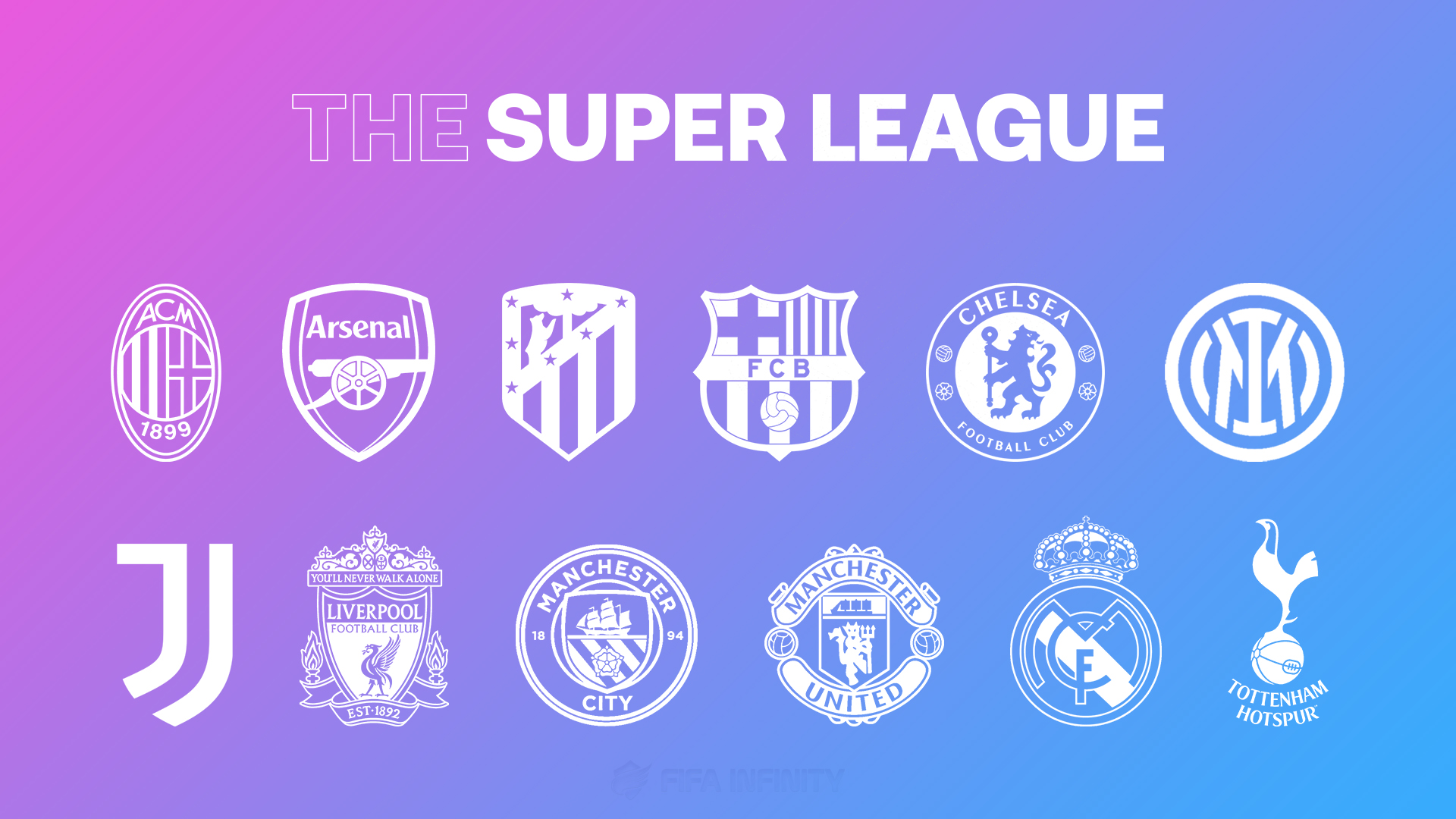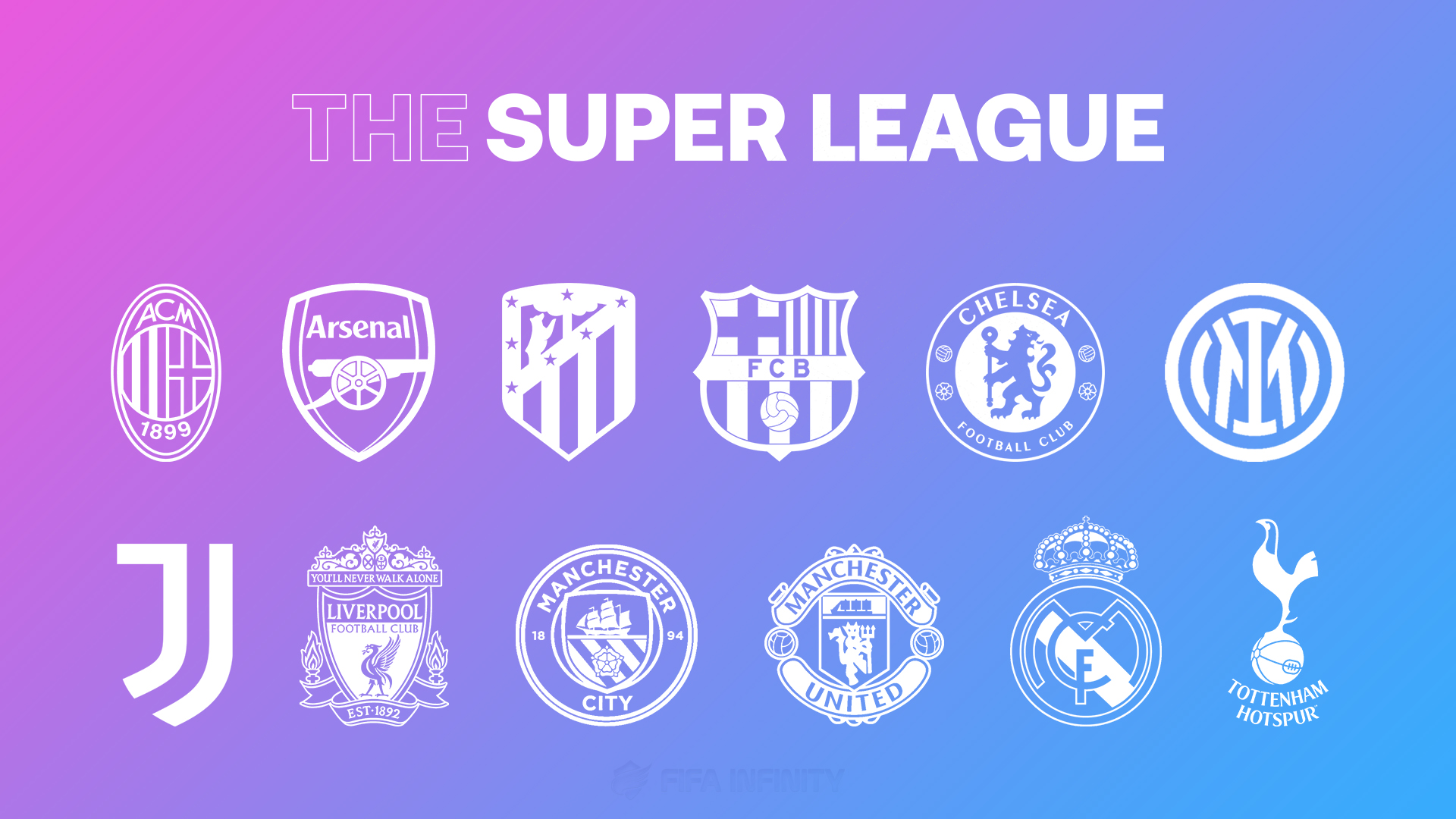 The Super League will feature a total of 20 teams which will be comprised of 15 founders and 5 annual qualifiers. As for the format, there will be two groups of ten teams playing home and away fixtures with the top three in each group qualifying automatically for the quarter-finals. Clubs finishing fourth and fifth in their groups will have to play in a two-legged play-off for the remaining quarter-final positions. The final will played in May on a neutral pitch.
The competition is set to start "as soon as practicable" and is rumored to be sometime in August, 2021.
The Reactions
As expected fans are not happy nor is FIFA or UEFA. The two largest football organizations in the world shared their disapproval of the competition stating that it goes against the values of football as we know it.
UEFA, the English Football Association and the Premier League, the Royal Spanish Football Federation (RFEF) and LaLiga, and the Italian Football Federation (FIGC) and Lega Serie A announced that "the clubs concerned will be banned from playing in any other domestic competition, European or International level, and the players could be denied the opportunity to represent their national teams".
UEFA's Alexander Ceferin confirms: "The players that will play in the Super League will be banned from playing in the World Cup and Euros. Ceferin. They will not be allowed play for their national teams". 🚫🇪🇺 #SuperLeague

— Fabrizio Romano (@FabrizioRomano) April 19, 2021
The creation of this elite competition comes as a response to the new Champions League format that the leading European clubs didn't approved of. This announcement may well be a negotiation strategy from the involved clubs to use as leverage on UEFA to listen to their demands.
How will this affect FIFA 22?
Since the game is an official FIFA product, you can already predict the outcome with FIFA's stance on this situation. If the competition really kicks off you can expect all the participating clubs to have the same faith as Juventus in FIFA 22 or be removed altogether. For the players involved, they will most likely be removed as well and feature for their national teams in-game under fake names similar to Brazil and Uruguay national teams.
Can't wait…#FIFA22 #SuperLeague pic.twitter.com/LpV14CZ3pD

— Lennert (@Lennert_) April 18, 2021
If EA Sports will wish to include these clubs fully licensed and with real rosters in their football videogame series they would have to do it in a separate game similar to their precendent EA Sports FIFA spin-offs UEFA Champions League 2006-2007 or 2010 FIFA World Cup.

Currently, EA has exclusive licence agreements with eight of the twelve Super League founding clubs: AC Milan, Inter Milan, Atletico Madrid, Real Madrid, Liverpool, Manchester City, Chelsea FC and Tottenham Spurs. This puts them in a position to really consider the spin-off option if the clubs will fully commit to the Super League. The remaining four founder clubs (Arsenal FC, Manchester United, Barcelona and Juventus) have agreements with EA's main competitor Konami for their PES series.
It will be interesting how all of this will unfold in the coming weeks, not just for the fans of EA Sports FIFA but for football in general.