Many of you may already know what FIFA mods and patches are and how to play with them, but for those that have no idea, this article will sort the matter for you. It is no secret that FIFA titles severely lack in certain departments and the focus is normally on features most players don't want to use or see. So, how do you get the features you want in your favourite FIFA game? Simple, you add them! Thanks to the magic of modding, it is super easy to play FIFA exactly the way you want. Here's why mods and patches are the way to play FIFA, and any other game if possible, and how to go about it.
What is a Mod/Patch?
A game mod is, simply put, a package/file that modifies the vanilla game. It can be anything, from gameplay to graphical changes and the idea of mods is to enhance the gameplay experiences. Graphics can include kits, player faces, banners, balls, boots, adboards or 2D faces aka minifaces.
Patches are essentially the same thing with just minor changes in what they do and are also a part of mods. These mods are created by modders of the gaming community who pursue modding as a hobby and do it out of the love of the game and the fanbase.
How Do They Work?
Mods can either improve the mechanics of the game or provide visual enhancements. Take FIFA for example. There are gameplay mods out there that help in improving the AI level and creating a more natural flowing match. Some mods focus on the mechanics and help tweak the AI for the boardroom, players, youth academy, etc. You can also find mods that do it all in one single package.
Then you have the visual mods that help give you skins, overlays, tournament themes and more. You can even get player faces, boots, kits, etc. to make your gameplay more immersive. Installing mods is super easy and all you need is some basic knowledge in how they work and how to install them. Please note that mods can be used only on PCs and do not work on consoles.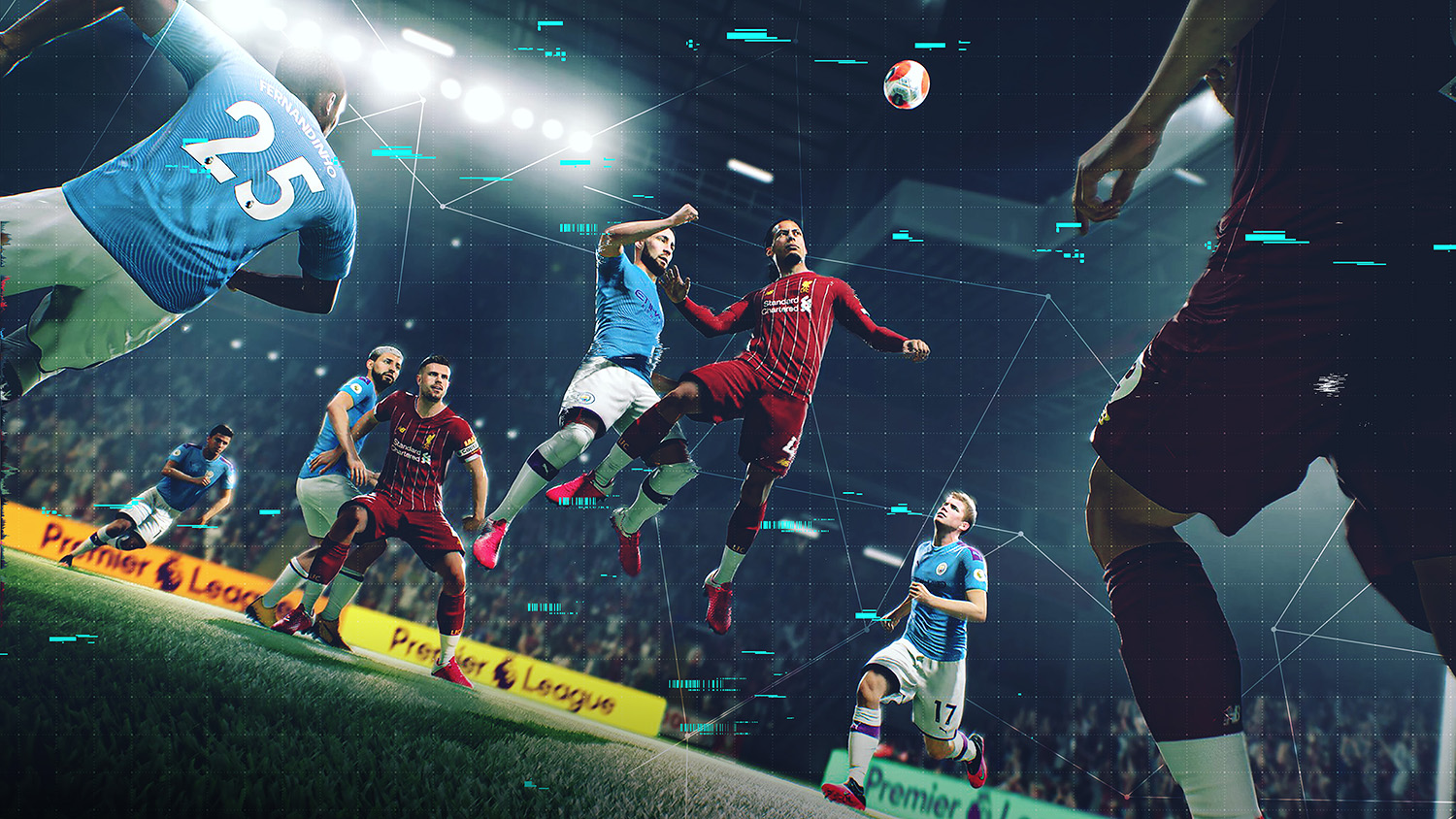 Mods are script and data files that are installed into the game so that the game can read them and change the way it works. You need a software to install and run mods and that is Paulv2k4 Modding Tool. Install the software and link it to your FIFA application and you're good to go! Each mod needs to be installed by the software before you can run your game and that will take some time to occur. Let's just say, the installation is long enough for you to go spend some time over at luckynuggetcasino.com, but hopefully your computer is kind to you!
FIFA 21 Mods You Must Try Out
Now that you know the basics, it's time for some of our top recommendations. Here are a few mods/patches we think you should definitely use for FIFA 21:
Perhaps THE most essential mod for any FIFA title, Aranaktu' Live Editor is a blessing in disguise for the hardcore FIFA players. Using his Live Editor and Cheat Table, players can virtually change anything and everything in the game, from player stats to player bios and even add tattoos and new faces to the game with the correct files. Make sure you download this now!
This is for all you career mode fans out there. Paul is a modding veteran in the FIFA community and his latest iteration for FIFA 21 promises to improve Career Mode to great lengths. Paul's mod helps improve transfers, contracts, youth academy and much more. Definitely give it a try if you wish to have a better career mode experience.
The other extension of Paul's mod, the gameplay mod focuses on the match AI explicitly rather than game mechanics. The mod helps improve player/AI movement, improves AI decision making, enhances the outcomes of shooting, blocking and intercepting as well as improve player roles such as goalkeepers and centre-backs. If sliders just don't cut for you or if you want a more natural football experience, do check this mod out.
The FIFA 21 National and Club patch is designed to add new teams and competitions. The mod adds 77 new national teams from many zones with their kits and banners and also adds prestigious competitions into the game, including the Club World Cup!
The Unlock, Expansion & Licensing Mod is a mod primarily created by SomersGaming in collaboration with others. This mod is paradise for RTG Lovers as it brings the Vanarama National League to FIFA 21 (replacing the Argentine league) as well as a few unlicensed teams getting properly licensed along with the pre-season tournaments. Go give it a shot right now!
For European league fans, and more specifically the German ones, you can try EEP 21! The mod will add Regionalliga (4th German division) in FIFA 21 and includes many graphic updates like new kits, banners, adboards or minifaces for the rest of European leagues. Serie B is also fully included and you can start a new Career Mode save from the bottom and work your way up to Serie A.
If you're playing FIFA 21 on Nintendo Switch, fear not as there's something for you as well! Thanks to diazjesux and the modding community, you can now download and install his patch that includes various updates to unlicensed teams like Juventus or AS Roma. Also Serie B has been added and a full realistic Brasileirao Serie A. Moreover, hundreds of banners, kits and minifaces have been added!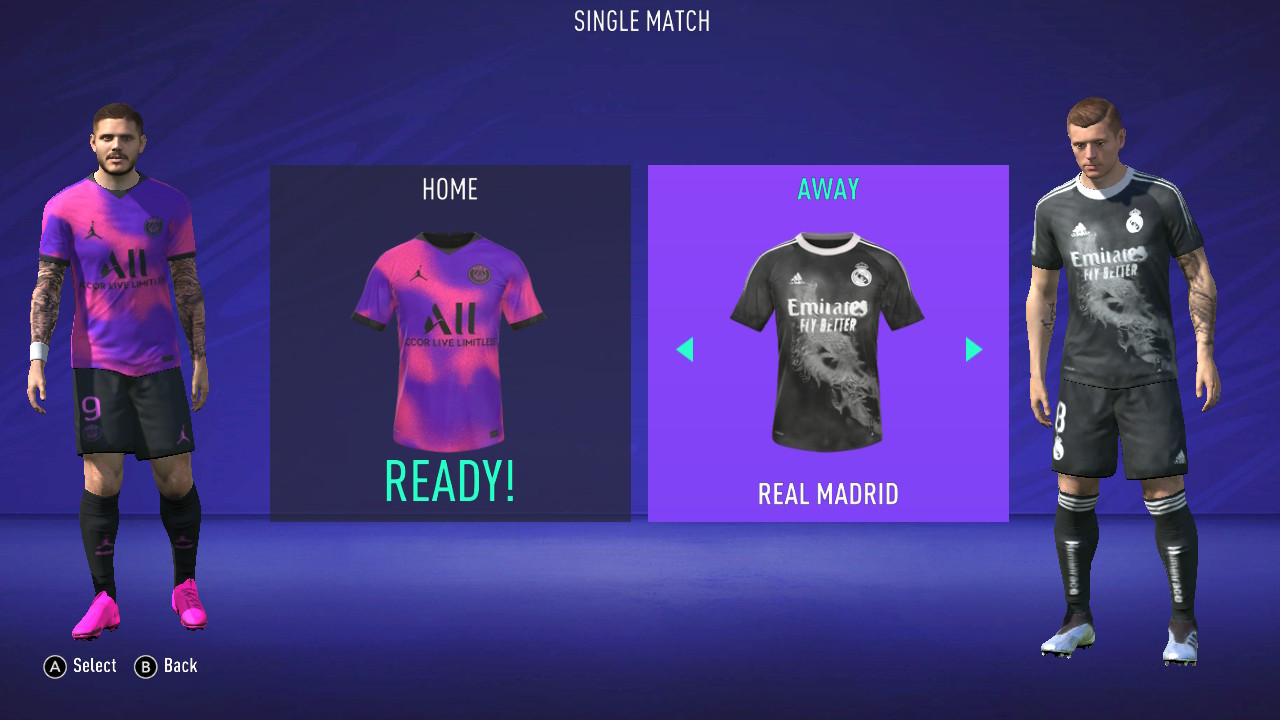 We hope you have fun trying out these mods for FIFA 21. If you are still playing older titles, worry not! There are mods out there for most of the past titles! Head on over to our Download Centre and browse through our collection!