This week we are back with a new face pack for you!Our face makers alex_10_arshavin and andu89 made the 5th volume of our international face pack update series that contains 12 new faces for:
– Arbeloa (Real Madrid)
– De Gea (Manchester United)
– Hamsik (Napoli)
– Lamela (AS Roma) – texture by anuke
– Leroy Fer (FC Twente) – texture by FV Luces
– Luiz Gustavo (Bayern Munich)
– Marco Reus (Borussia Mönchengladbach) – texture by KrisDzung276
– Maxi Lopez (AC Milan)
– Pirlo (Juventus)
– Ricky van Wolfswinkel (Sporting C.P.) – texture by FV Luces
– Ruffier Stéphane (AS Saint-Étienne)
– Huddlestone (Tottenham)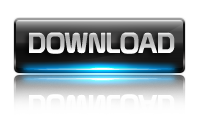 Read the "Read Me" file to install all faces correctly!
Revolution Mod 12 codes update:
assignPlayerFace(54033)
assignPlayerFace(146741)
assignPlayerFace(193080)
assignPlayerFace(184457)
assignPlayerFace(170368)
assignPlayerFace(188350)
assignPlayerFace(185221)
assignPlayerFace(167628)
assignPlayerFace(171877)
assignPlayerFace(186351)

Copy and paste these codes in the player.lua file of Revolution Mod 12!
* You cannot re-upload this patch!You can redistribute this patch only and only using the link of the post! *