Following the announcement of the new FUT 17 features at Gamescom,  EA Sports presented the new FIFA Mobile game as well which is built around Ultimate Team. The new mobile game has been completely redesigned and comes with bunch of new features that we will list below:
Gameplay has been completely re-imagined with the new and creative Attack Mode. Quick, exciting, turn-based matches will have you playing only your team's attacking chances for each half, before passing the game to your opponent to do the same. The match will take about 75 seconds to be completed!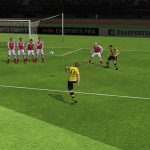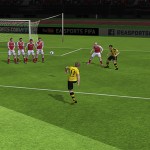 Live Events Challenges deliver new and fresh content daily based on real life stories and matches happening around the globe. Quick, fun mini-games reward you with themed Tokens to redeem for free players and packs.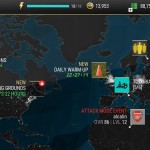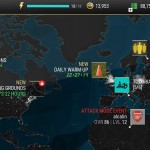 Social Leagues is a new game mode that allows you to join forces with your friends and others from around the world to strive for ultimate glory. Compete in inter-league Championships, complete cooperative league achievements, or take your skills and play against other leagues around the world. Climb the leaderboard and prove you can conquer the world of football. Same as Attack Mode, matches will take around 75 seconds to be completed in this mode.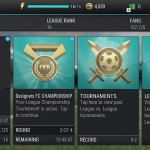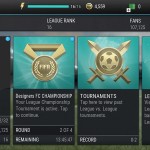 You can also compete in Seasons which was available in the previous editions of the mobile game. The matches in this mode will take 5-6 minutes to be completed.
A new approach to building your squad lets you create a bigger and deeper club, offers a simplified method to boost your players and gives you a better experience to manage who is on the pitch.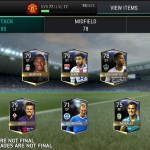 FIFA Mobile will have more than 30 leagues, 650 teams, and 17000 players, and is the most authentic football experience available on-the-go.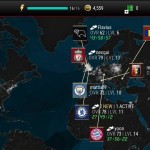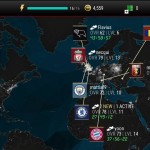 Player Exchange has been removed and replaced with Plans. This new feature is like crafting where you can take all your items you don't want and use them to craft awesome players, packs, etc. More details on this feature will be revealed soon.
Other facts about the new FIFA Mobile game:
– FIFA Mobile will not have Price Ranges.
– There will be no Career Mode.
– The ratings of the players will be slightly different from the console version of the game.
– You will need internet connection in order to play the game
– Facebook login is supported but not necessary anymore in order to access the transfer market
– Mobile cross-platform gaming is available. You can play on iOS with your friend on Android.
– The game will feature tons of new player star-heads converted from the FIFA console version.
– There are no contracts, fitness, training, etc.. items in FIFA Mobile.
– There is a new energy/stamina system in the game that is primarily used for Live Events.
– There will be no FUT Draft.
In addition to the features above, this year's game can be played by everyone because it has been completely re-built and optimized to work on all the supported devices, all the way back to iPhone 4S, Galaxy S3 and equivalent, so you can enjoy a fast interface and smooth gameplay with no lag. Also the game's install is under a 100 MBs and only sits around 200-300 MB on your device.
Here is a small gameplay footage of the new FIFA Mobile from the Gamescom reveal with producer Matt Lafreniere showing us the new features of the game:
The game will be released for free on iOS, Android and Windows Phone devices this Fall.