The competitive scene of FIFA 23 brimmed with exceptional talent and strategic mastery, with esports clubs from around the world vying for the top spot. In this article, we explore the Top 10 esports clubs that have distinguished themselves in the FIFA 23 esports scene, starting from the tenth position and ascending to the reigning champions.
This article can also help you decide on which club to wage in future tournaments. Making wise bets at top eSports casinos will require an understanding of which esports clubs are the best in the world in order to have the best possible odds at winning.
Now let's dive in and discover the Top 10 esports clubs in the world!
10. Brøndby Esport
Brøndby Esport, securing the tenth position, has showcased immense potential and skill in the competitive arena. Their unwavering commitment to excellence and continuous pursuit of improvement have earned them a spot among the elite clubs in FIFA 23 esports.
The Danish club roster featured Lukas "Blazek" Blazek, Lasse Fog "OneWayCrazyy" Winsløw Kristiansen and Emil "Klenke" Klenke all trained by the experienced former pro player Daniel "Barnewitz" Barnewitz. Brøndby Esport is one of the oldest active FIFA esport clubs in the world.
FIFAe Club World Cup 2023 – Tak for denne gang 🎮

I efteråret 2022, fastlagde vi målsætningerne for FIFA23 sæsonen. Vi skulle være det bedste danske hold, og spille med blandt de bedste i verden. Med en placering blandt de 8 bedste hold i verden, blev vores målsætning indfriet. pic.twitter.com/3uw1bbWz9S

— Brøndby Esport (@brondbyesport) July 9, 2023
Some of the club achievements include: #1 FIFA eClub World Cup 2017, #1 FIFA eClub World Cup 2018, Top 16 FIFA eClub World Cup 2019, Top 7 FIFAe Club World Cup 2023.
Following their last season performance, the club is currently ranked #10 in the world.
9. SAF (Serious about FIFA)

Claiming the ninth spot, SAF has distinguished themselves with their innovative strategies and unique approach to the game. Their adaptability and resilience in facing challenges have established them as a formidable force in the competitive landscape.
The British esports team claimed the 2nd place at the FIFAe Club World Cup 2022 thanks to their formidable trio consisting of Kai "Conkai" Tyler Vaid, Dan "Stingrayjnr" Ray and Oscar "1mpactZ" Keeley. The club is currently ranked #9 in the world.
8. Goliath Gaming
Goliath Gaming, holding the eighth position, has emerged as a powerhouse in FIFA 23. Their meticulous approach to gameplay and relentless pursuit of victory have marked them as one of the top contenders in the esports domain.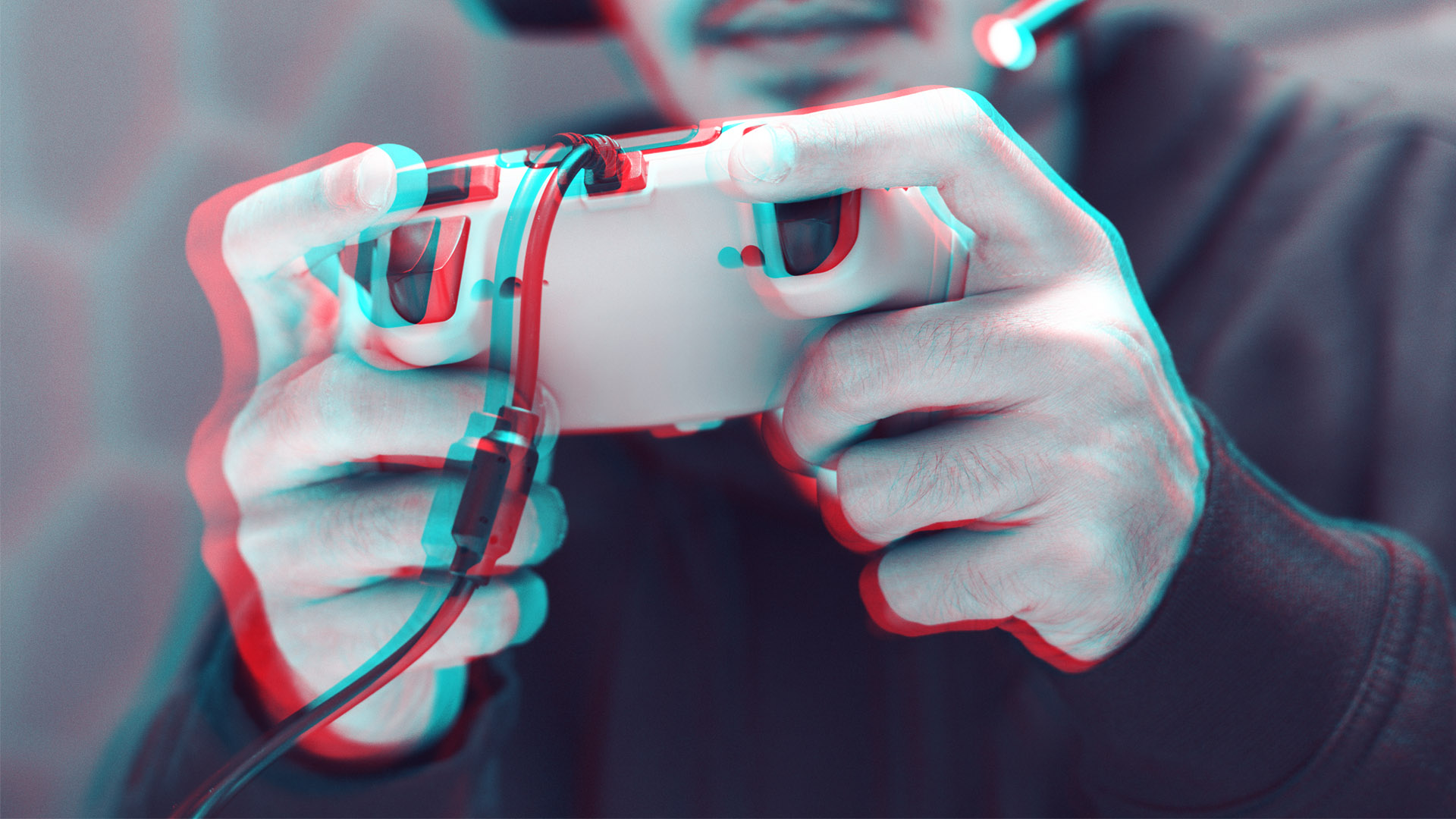 The South African club managed to achieve a Top 7 finish at the FIFAe Club World Cup 2023. Their current roster include pro players such as Julio "Beast" Bianchi, Thabo "Yvng Savage" Moloi, Muhammad "UnFaizdd" Mahomed and Zaid "ZaidApril" April.
7. Napoli eSports
Napoli eSports, representing the renowned Italian football club, has achieved the seventh position on the ranking list through impeccable gameplay and strategic acumen.
In fact the club finished Top 4 at this year's FIFAe Club World Cup tournament and thanks to their overall performances they are ranked #7 in the world. Their current roster consist of Luca "luconegua" Guarino and Daniele "DaniHulk16" Culiers.
Their dedication to mastering every aspect of the game has made them a noteworthy competitor in the esports world.
6. Atlantide Wave
Atlantide Wave, ranked sixth, has demonstrated exceptional resilience and talent. Their ability to maintain composure and execute flawless strategies under pressure has earned them recognition and respect in the FIFA 23 esports community.
OUI ! @Stingrayjnr prend un bel avantage dans ce second match… 3-1 !!!

📺 https://t.co/Pt0aPKulps#FeCWC #TakeTheWave 🌊 pic.twitter.com/uCt8rRLCSF

— Atlantide Wave 🌊 (@AtlantideWave) July 18, 2023
The French esports organization has two exceptional FIFA pro players in their roster, Dan "Stingray" Ray (former SAF) and Julien "Fouma" Perbal. With a Top 7 finish at this year's FIFAe Club World Cup, the French based esports club is a one to watch for the future.
5. DUX America
Securing the fifth spot, DUX America has climbed the ranks with their relentless pursuit of excellence and commitment to continuous improvement.
DUX Gaming is a Spanish esports organization currently hosting teams in FIFA, F1 and NBA 2K. The FIFA team roster includes Jaime "Gravesen" Álvarez, Hugo "Hugo" Castro, Henrique "Zezinho" Lempke and Ander "Neat" Tobal. All coached by former pro member, Diego "diegog1996" González.
The clubs highest achievements include a Top 7 finish at FIFAe Club World Cup 2023 and Top 24 ranking at FIFAe Club World Cup 2022. Their adaptability to the evolving game meta has been a key factor in their success in the competitive arena.

4. TG.NIP
TG.NIP, occupying the fourth spot, has showcased high levels of proficiency and dedication to the game. TG.NIP is a collaboration between Team Gullit and Ninjas in Pyjamas, founded for the FIFA 22 Global Series. The Dutch team features two of the best pro players in the FIFA 23 scene, Levi "LevideWeerd" Weerd and Olle "Ollelito" Arbin.
Their achievements can be listed as:
Top 4

FIFAe Club World Cup 2023

#1

EA SPORTS Cup 2023

Top 4

FIFAe Club World Cup 2022
Their innovative strategies and cohesive gameplay have positioned them as a formidable opponent in the FIFA 23 esports scene.
3. Riders x Atlético de Madrid
In collaboration with Atlético de Madrid, Riders have earned the third spot by proving their worth with exceptional synergy and game understanding.
With Diogo "tuga810" Pombo and Andoni "Andonii" Martin in their roster, the Spanish esport club managed to win the eLaLiga 2023 Cup, the FIFAe Club World Cup 2022 and finish in Top 24 at the FIFAe Club World Cup 2023.
Their achievements have placed them at the forefront of the competition, making them one of the teams to watch in future tournaments.
2. Team FUTWIZ Europe
Team FUTWIZ Europe, standing in the second position, has displayed remarkable teamwork and talent.
Finishing second at the FIFAe Club World Cup 2023, the British esports club was one of the highest performing clubs in the world last season. With a roster featuring the likes of Jamie "Jamodo" O'Doherty, Ethan "EthxnH" Higgins, Dylan "Dylan" Campbell and Mark "Mark11" Zakhary it was inevitable to finish #2 in world ranking.
Their consistent and outstanding performances have secured them a prestigious spot among the elite clubs in FIFA 23 esports.
1. RBLZ Gaming – RB Leipzig
Topping the list is RBLZ Gaming, representing RB Leipzig, the epitome of strategic gameplay and exceptional skills in FIFA 23. After finishing on top at the FIFAe Club World Cup 2023, the German based esports club have set high standards in the esports world, establishing themselves as the leading force and the benchmark for excellence in competitive FIFA gaming.
The #1 ranking is no surprise when your roster consists of Danish prodigy Anders "Vejrgang" Vejrgang and former FIFAe World Cup winner, Umut "Umut" Gültekin.
Rankings for FIFAe Club updated ✅@rblzgaming ON 🔝👑#rblz #rblzgaming #1️⃣ pic.twitter.com/jIArC3mcf2

— RBLZ GAMING (@rblzgaming) August 11, 2023
The FIFA 23 esports scene was a dynamic and diverse arena where the top 10 esports clubs have set themselves apart through extraordinary gameplay, strategic brilliance, and unwavering dedication. As the world of esports continues to grow and evolve, these clubs will play a crucial role in defining the future trajectories of competitive EA SPORTS FC gaming.