There's a unique thrill in discovering young, raw talents before they reach their prime. To guide their development under your watchful eye, witnessing them blossom into world-class talent can be one of the most rewarding experiences in Career Mode.
But what's the next move after you've signed and tried all the beloved prodigies such as Xavi Simons or Karim Adeyemi? What if every known wonderkid in FIFA 23 has already been recruited in numerous saves? That's where our humble Youth Academy, steps into the limelight.
In previous FIFA editions, the Youth Academy was often an underused feature, with many managers favouring star-studded signings. However, FIFA 23 takes a different approach, establishing your Youth Academy as soon as you assume control of a club with a limited number of generated youngsters including the Homegrown Talent.
This offers an intriguing question: how can you transform your Youth Academy into your club's shining beacon? Our guide below provides the insights you need!
Scouting: The Backbone of Youth Academy
The architects behind your future champions are your diligent youth scouts. They tirelessly journey across the globe season after season, seeking out promising talents that you could potentially add to your club. However, not all scouts are created equal. To ensure your shortlist boasts world-class talents, you need top-tier scouts. They are evaluated based on two key ratings: Judgment and Experience Star Ratings.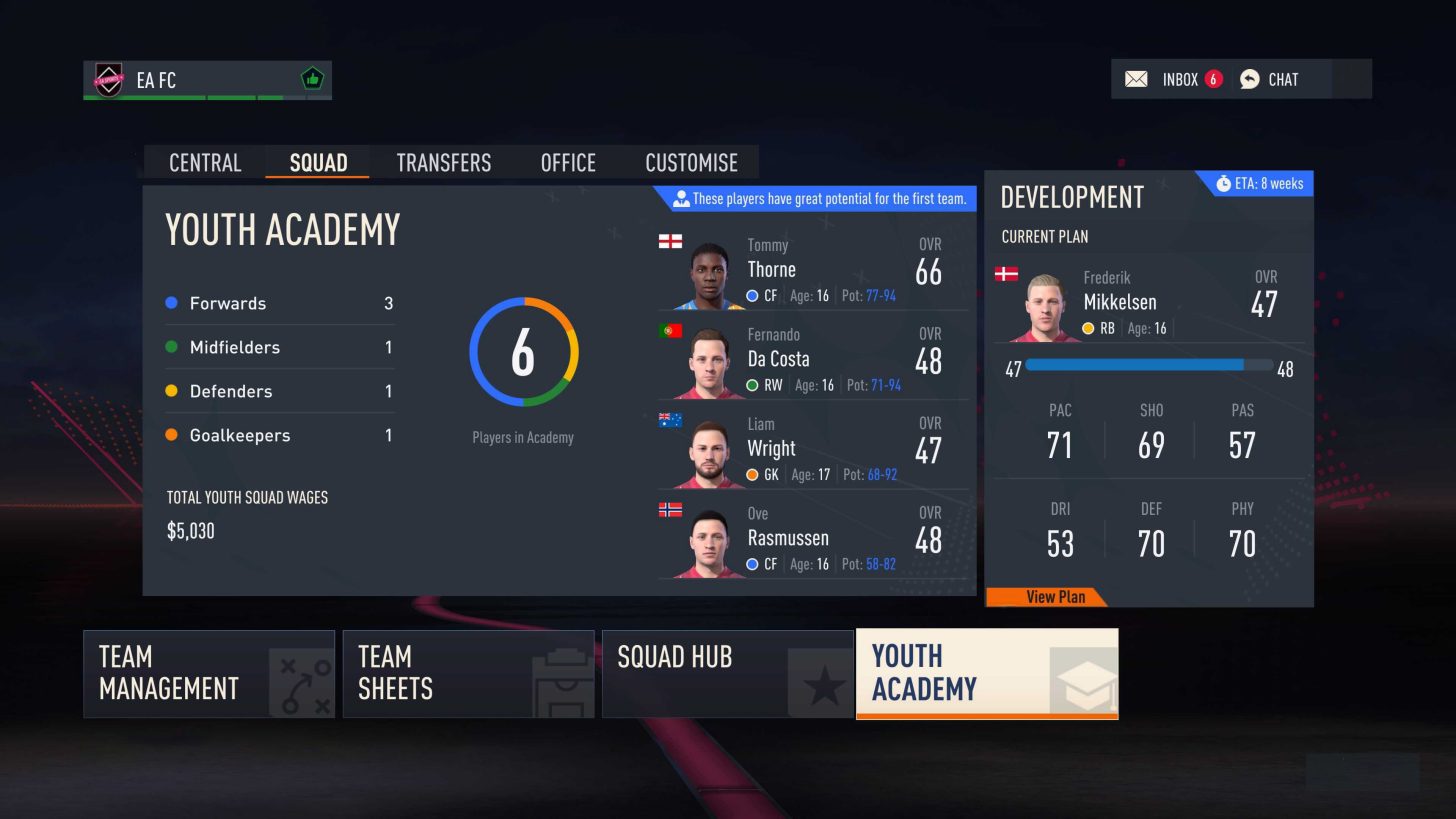 Judgment encapsulates the calibre of players your scout is capable of discovering. A scout with a 1-star judgment will likely only find players with a potential overall rating (OVR) of 70-75 and a current rating not exceeding 40 OVR. On the other hand, a 5-star judgment scout will fetch the crème de la crème, presenting opportunities to sign several generated wonderkids within a single season. While you could still strike gold with a lower-rated scout, the odds aren't in your favour.
Experience pertains to the number of players your scout will uncover during their scouting period. A 1-star experienced scout might identify only 2-3 players per month, whereas a 5-star scout could introduce you up to 10 potential players monthly. However, it's important to remember that superior scouts come with a heftier price tag. In contrast, a basic 1-star scout in experience and judgment could be hired for less than $100,000. Keep your budget in mind!
Creating a Scouting Network
Once your scouts are onboard, it's time to dispatch them to various nations to scout for local talents. FIFA 23 has expanded its universe to include many more countries to scout, presenting a vast pool of talent to tap into. You have the liberty to assign your scout to any available country and set the duration of the scouting mission; 3, 6, or 9 months long.
Moreover, you can instruct your scouts to search for specific player types. Whether you need proficient goalkeepers, robust players, or the next football prodigy, you can customize your scouting preferences as such. Once you're satisfied with your specifications, send your scout on their mission and wait for the monthly scouting reports.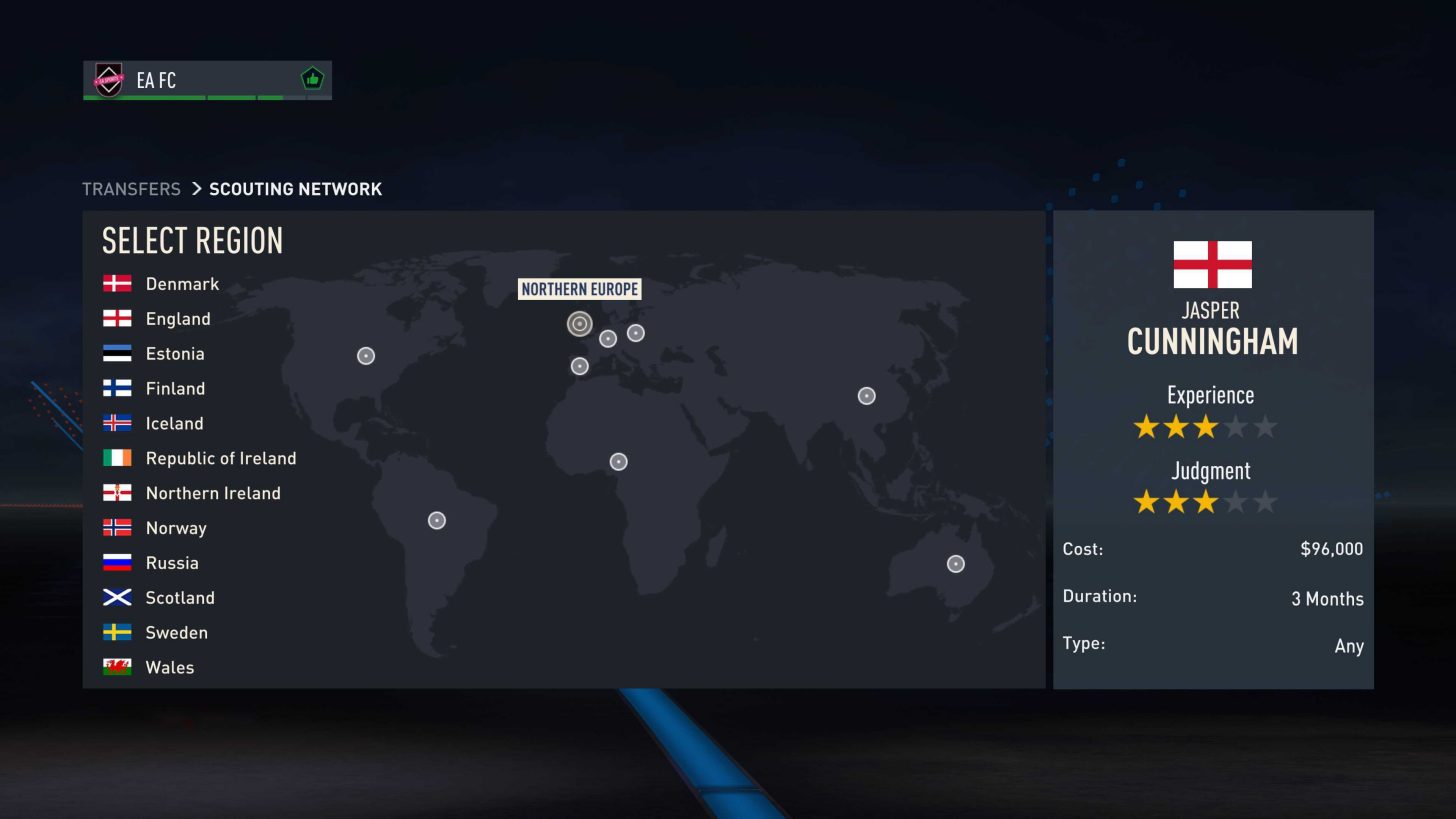 When your scouts return with a list of prospects, review them carefully and select those you feel align with your team's dynamics based on their expected positions, estimated stats, and potential. If you prefer to have a more detailed assessment, you can revisit these players after some time in-game. Be sure to frequently revisit your shortlist, as prolonged indecisiveness might result in another team signing your prospects.
Nurturing Talents in the Youth Academy
Once a young player signs up, they are placed in your Youth Academy. Here, you can monitor their overall stats, playing positions, height, weak foot, and skill moves rating. One of the great Youth Academy features is that you can initiate the development of your academy players without having to promote them to the senior team. Using the Development Plans feature, you can guide your young recruits to hone their skills in line with your club's vision and prepare them for the big leagues.
Regular emails will keep you updated on your academy players' progress. Be aware that the players' potential OVR might fluctuate, and their potential becomes more clear the longer they stay in the academy. However, don't hold them back for too long as youth players may grow frustrated and leave if kept in the academy for an extended period.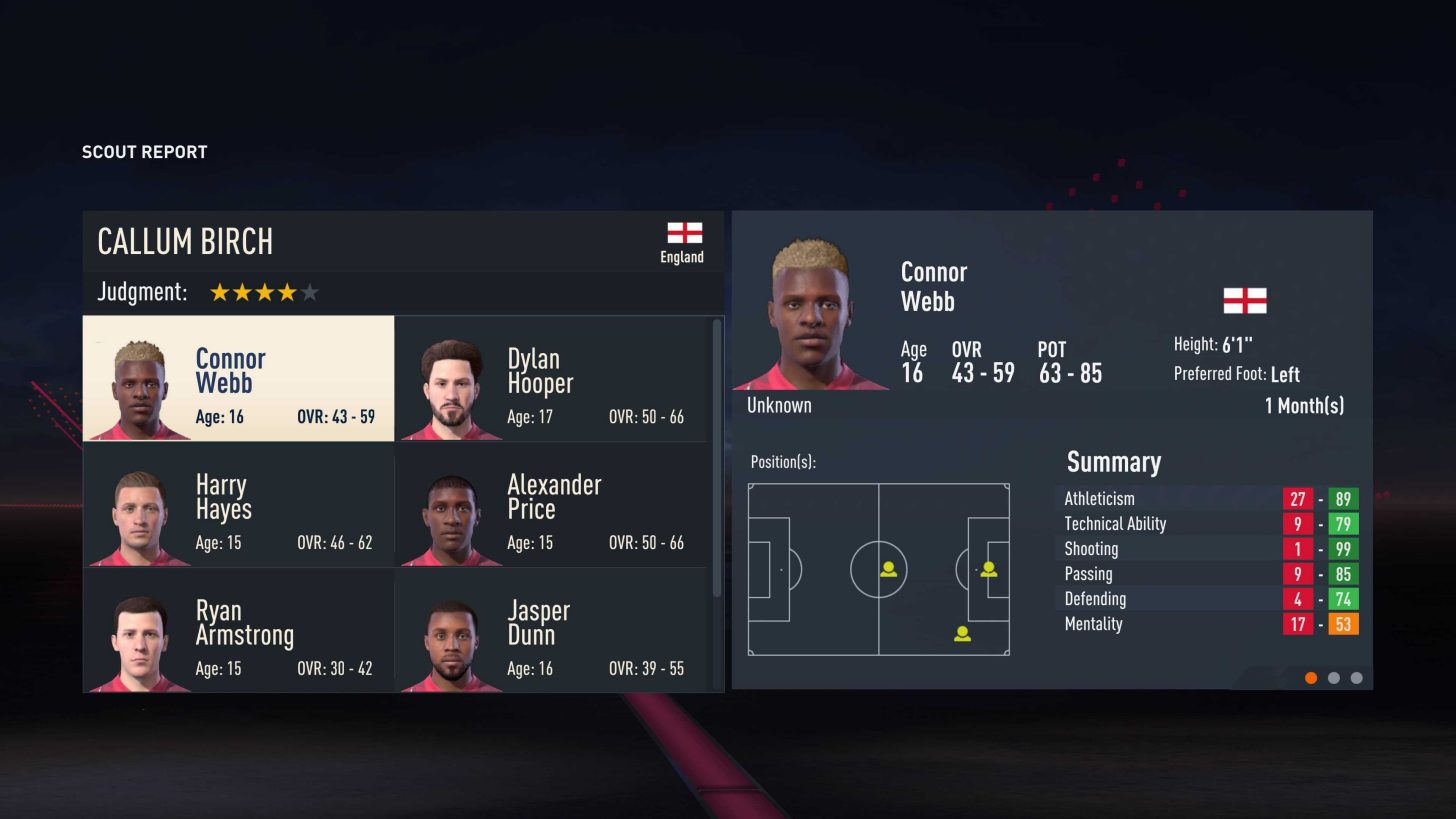 Education is a very important part of the lives of young football players, especially those who want to play professionally. Many of these young players come from football schools, where they get full training and help both on the field and in the classroom. These schools know how important education is, so they give scholarships to their young players.
This makes sure that their academic growth doesn't get put on hold during the most important part of their careers. Education develops well-rounded, competitive footballers who can further improve their teams.
Combining education and football can present numerous challenges for young footballers. Their busy training plans and the fact that they often have to travel for games leave them with little time and energy for schoolwork. Technology and learning aids have made it easier for young football players to balance schooling and sports.
This is why the plagiarism checker percentage by StudyClerck is so popular among young footballers who maintain academic integrity. This tool helps to ensure that their work is original, contributing to their overall growth and success. By using these tools and finding a good balance between school and football, young talent can face obstacles and grow in a well-rounded way.
In essence, the Youth Academy is an invaluable asset — simple to manage, yet with profound implications if utilized properly. It can provide your squad with an ideal mix of the exuberant talent of young players and the wisdom of seasoned players you've recruited for your team.