Gaming has come a long way – from a mere pastime to a multibillion-dollar industry. You can't talk about the industry without mentioning FIFA Global Series. Home to some of the biggest esports events, it has millions of spectators all around the world. It's not just about playing a game; it's about rivalries, skills, and holding one's nerve when the pressure is amped up.
The game mode which FGS stems from, Ultimate Team, has come under considerable criticism in some circles for its perceived similarities to gambling. The game involves purchasing 'packs' that contain different players and other features that can aid players in their journey toward building the ultimate team. However, just like the various online roulette games found at online casinos, there's an element of chance that accompanies every purchase, as players have no control over what types of players they'll get in each pack.
Many critics are still persuaded and think that the mode is definitely harmful, despite the fact that EA Sports, the game's producer, has defended Ultimate Team and stated that it isn't a form of gambling on numerous occasions. The FIFA Global Series, however, will be the sole subject of this post, and we will examine its origins, history, past champions, prize money, and every other aspect of this illustrious esports competition.
Formation and Early Years
FGS was formed back in 2018 when EA Sports announced the launch of a new esports model that offered players from across the globe an opportunity to compete against each other at an international level. The gaming company had always run its biennial FIFA World Cup – or FIFA Interactive World Cup as it used to be known. However, to reach a larger market, and of course make more money, they went on to introduce FGS.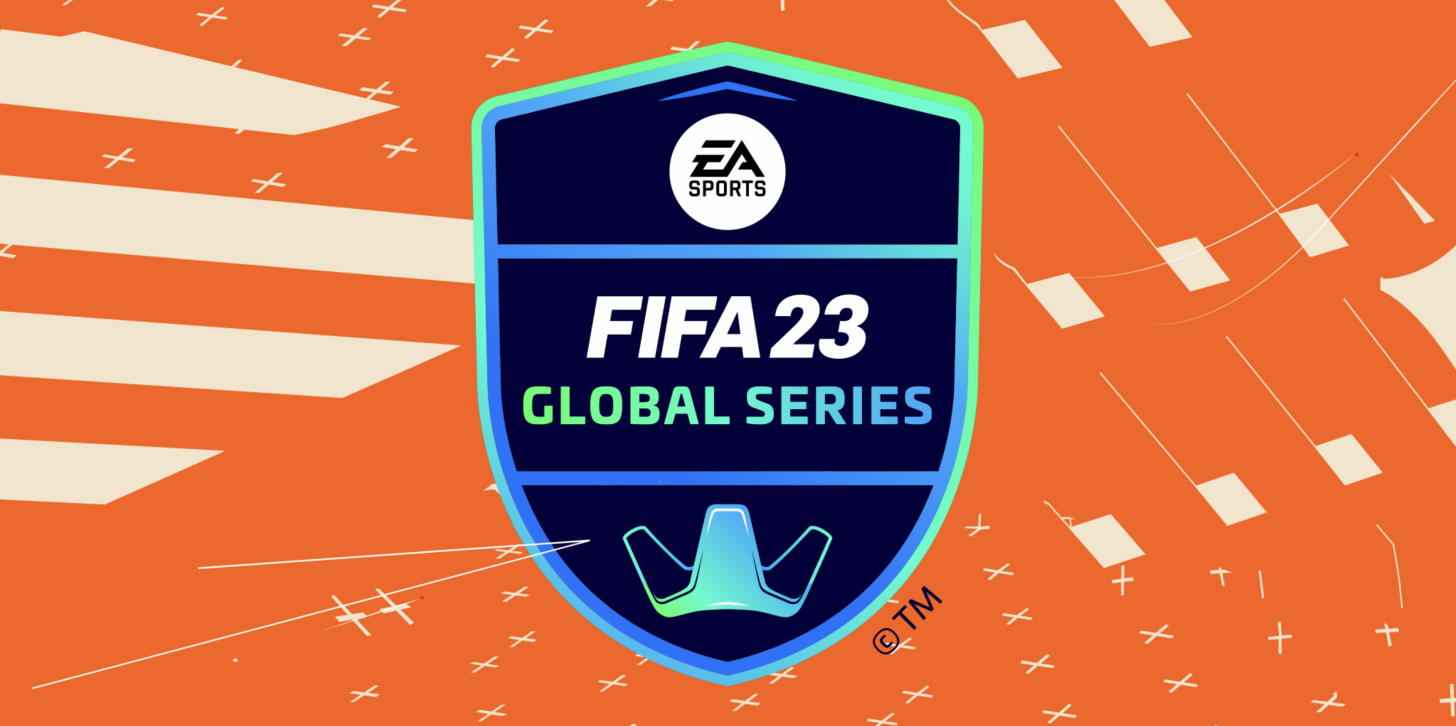 The FIFA Global Series is a culmination of various competitions and tournaments that reward points to players according to their rankings and performance. These points contribute to a player's overall Global Series ranking which ultimately determines qualification for the FIFAe World Cup, the biggest event in the esports calendar. There are several rounds and stages to the competition, including the Weekend League, official league partners, and playoff tournaments.
Players can compete against one another online and score points in the Weekend League. Players can participate in events hosted by the official league partners, including eMLS, ePremier League, Virtual Bundesliga, and others, to gain additional points toward their Global Series ranking. Players compete in knockout tournaments at the playoff stages for a chance to advance to the FIFAe World Cup.
Previous Winners
Several top FIFA players have emerged victorious in the FIFA Global Series Playoffs over the years. In 2018, Mosaad Aldossary from Saudi Arabia won the title and claimed the whopping grand prize of $250,000, before reaching the final once again the following year. In 2020 and 2021, the competition was canceled due to global events, but it returned with a bang in 2022, and it has returned once more this year.
The @EAFIFAesports playoffs.. 🤯

24 tickets to the @FIFAe World Cup 🏆
+ $10,000 for each who make it! ✅

*All 64 players who's competing ⬇️*#FGS23Playoffs pic.twitter.com/16rEg5MSkG

— Brandon Smith (@BSmith_Esports) June 23, 2023
The prize money for the FIFA Global Series Playoffs has increased along with its popularity, reaching $420,000 for the 2023 edition. The FIFAe World Cup currently has the largest prize pool in the esports industry at $500,000. Players receive a variety of rewards in addition to their prize money, including access to training facilities, coaching, and sponsorship opportunities.
Meet the Stars
If you're a FIFA fanatic, chances are you've heard of the name Msdossary, and if you haven't, he's the Saudi sensation Mosaad Aldossary we mentioned earlier. This talented young gamer has won several tournaments and awards in the FIFA community. But it's not just his impressive win record that has garnered attention – it's his skill and strategy on the virtual pitch. With his precision passing and quick reflexes, Msdossary has become a feared opponent for any FIFA player looking to challenge him.
PHzin is an international phenom who has made a name for himself in the gaming sphere, captivating audiences with his impressive skills and dedicated approach to the game. He is widely considered the best player in Brazil. From incredible gameplay to dominating tournaments, PHzin is a force to be reckoned with on the virtual pitch. Whether you're an avid gamer or just a casual player, keep a close eye on this rising star – he may just surprise you.
Here are your final 12 qualified players who will be moving on to compete at the #FeWC 🙌@RBLZ_Vejrgang@RvPuiu@Hashtag_Stokes@PHzin@LucasLekhal@ManuelBachoore@MikeJFIFA@Marrkk11_@Darkley_11@k1johnn@DFernandes066@ahmdmujahhd pic.twitter.com/tPkEiHv1XK

— EA FIFA esports (@EAFIFAesports) June 25, 2023
Vejrgang is a 21-year-old German prodigy who has made a name for himself achieving the goal of going unbeaten in 535 games in a row in Ultimate Team's Weekend League. Some may dismiss his success as just another gaming phenomenon, but make no mistake, Vejrgang's unbeaten run has shocked and awed FIFA fans around the globe. It remains to be seen if he can continue his domination through FIFA Global Series, but one thing is certain – this young phenom is here to stay.