Looking for some insane bargains to sign in FIFA 23 Career Mode? Then look no further.
We understand the struggle to find and sign cheap players that have the potential to turn into future superstars when managing a small club with a limited budget. Scouting for the right player that fits the needs of the team is always a tussle as it takes a lot of time and effort to find the right one.
In this post, we will take a closer look at 7 amazing wonderkids that you can sign for less than 1M€ in FIFA 23 Career Mode. Let's dive in, shall we?
Abdoulaye Kamara
Right off the bat, we have one of Borussia Dortmund's best young talents, Abdoulaye Kamara. Although not as popular as other wonderkids in BVB's squad such as Youssoufa Moukoko, Jude Bellingham or Giovanni Reyna, Abdoulaye Kamara is one to keep an eye on for certain.
A product of the PSG academy, the 17-year-old midfielder signed his first professional contract with 'The Black and Yellows' in 2021 and played for the club's second team last season. The young Guinean talent can play both as a central or defensive midfielder.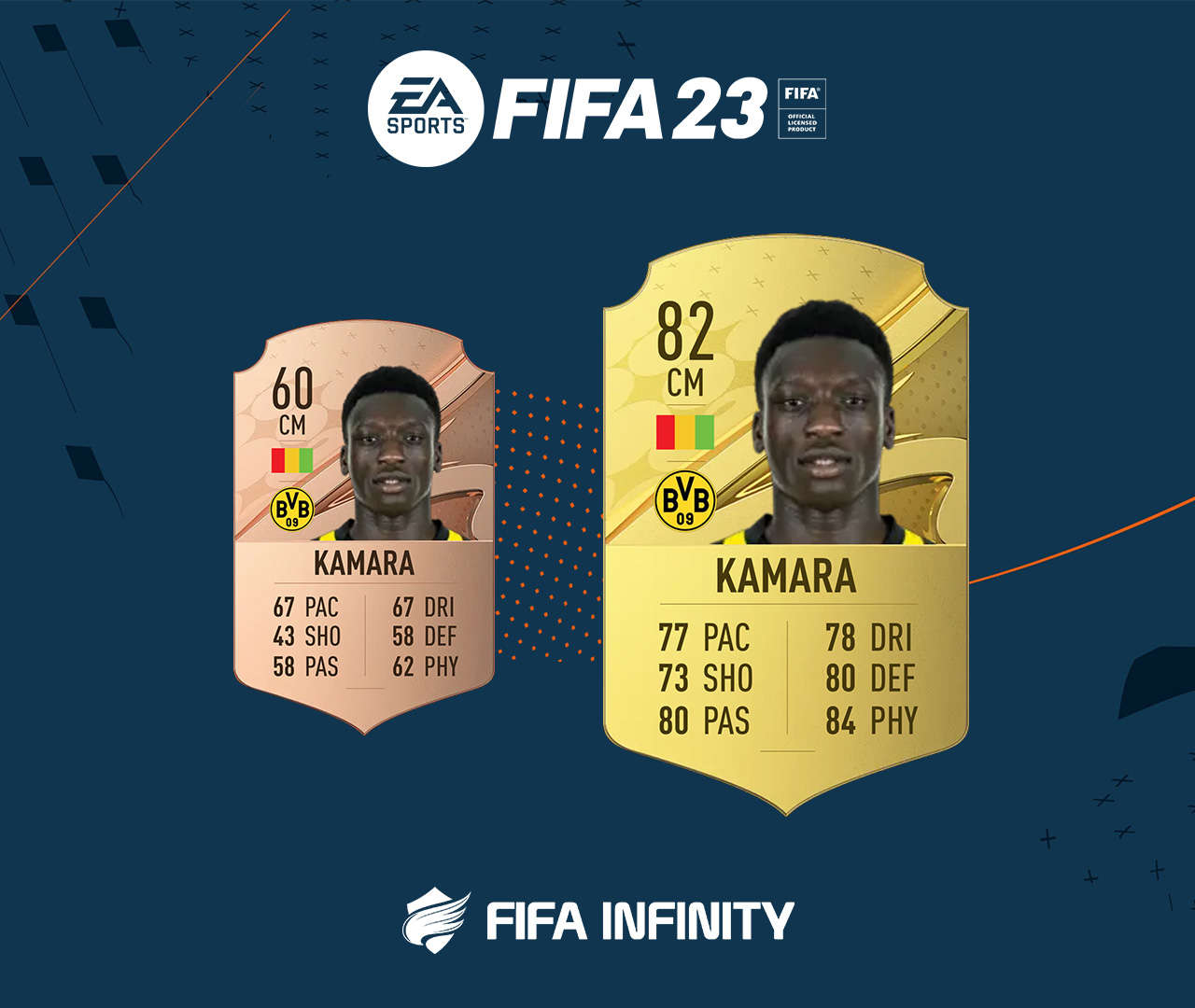 For his 60 Overall Rating in FIFA 23, he has some great in-game attributes including the 67 Pace, 67 Dribbling, 62 Physicality or 58 Defending. The Long Passer Trait is also a big plus for a midfielder. Although he doesn't have a real face in FIFA 23, his generic face looks pretty authentic.
His current Career Mode Potential is set at 82 while his market value is €775K.
Takuhiro Nakai
Takuhiro Nakai is a Japanese talent sporting the Real Madrid jersey. The talented central advanced midfielder was spotted by Los Blancos at one of their training camps in Japan. Pipi, as his nickname goes, eventually moved to Spain and has been playing for the Spanish giant's reserve team since September 2022.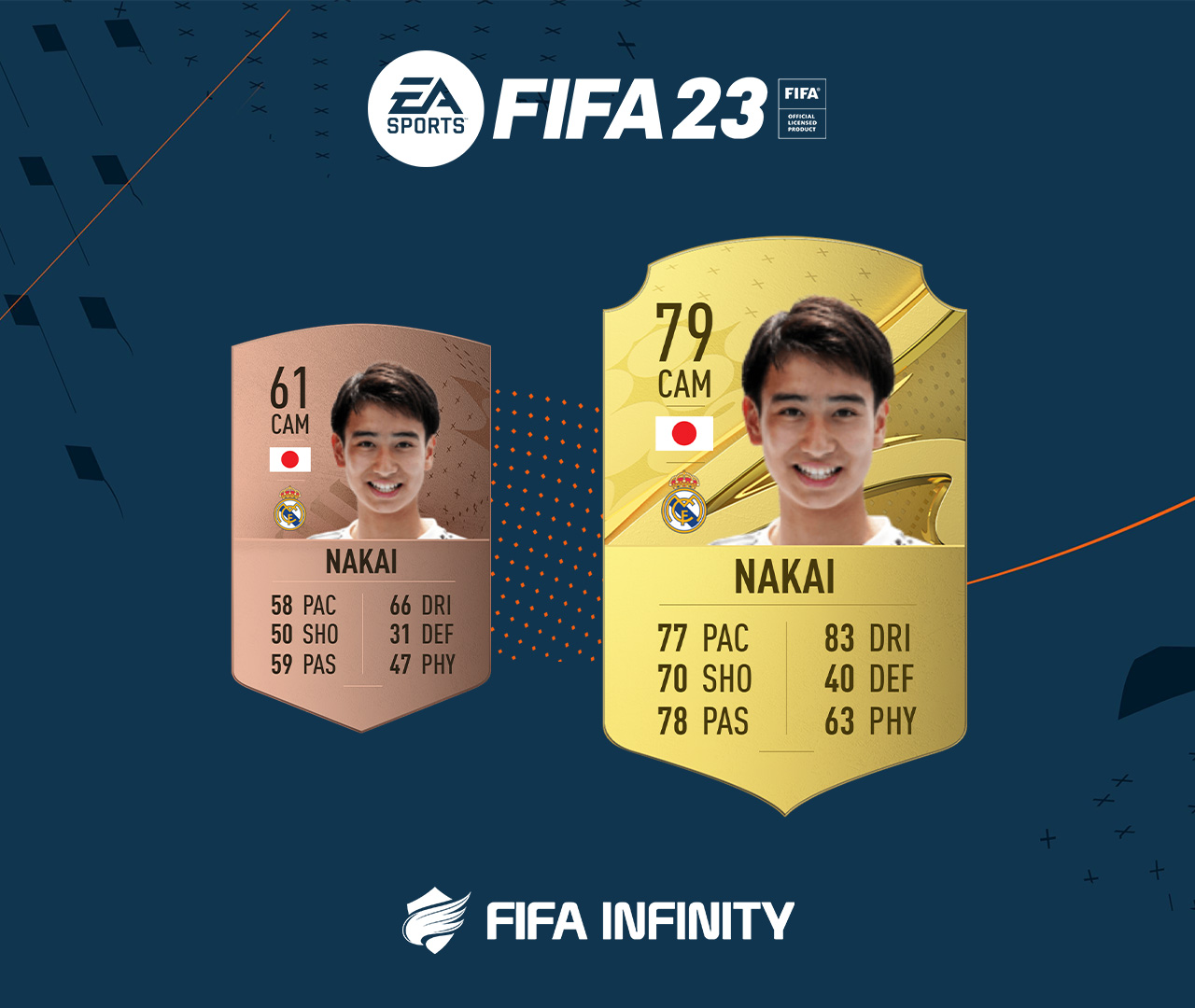 While the 18-year-old is still a prospect, he was featured in the prestigious The Guardian's "Next Generation 2020". His FIFA 23 rating currently sits at 61, but Nakai has a potential of 79 which makes him a very exciting player to try in-game. Moreover, for just €825K he is an absolute steal.
Japanese fans are big on football and online games such as those on Japanbets.com.
Mitja Ilenič
Recently signed by New York City, Mitja Ilenič is a very interesting talent that you must try in-game. Playing as right-back, the 17-year-old Slovenian is one of the best prospects in his position on FIFA 23.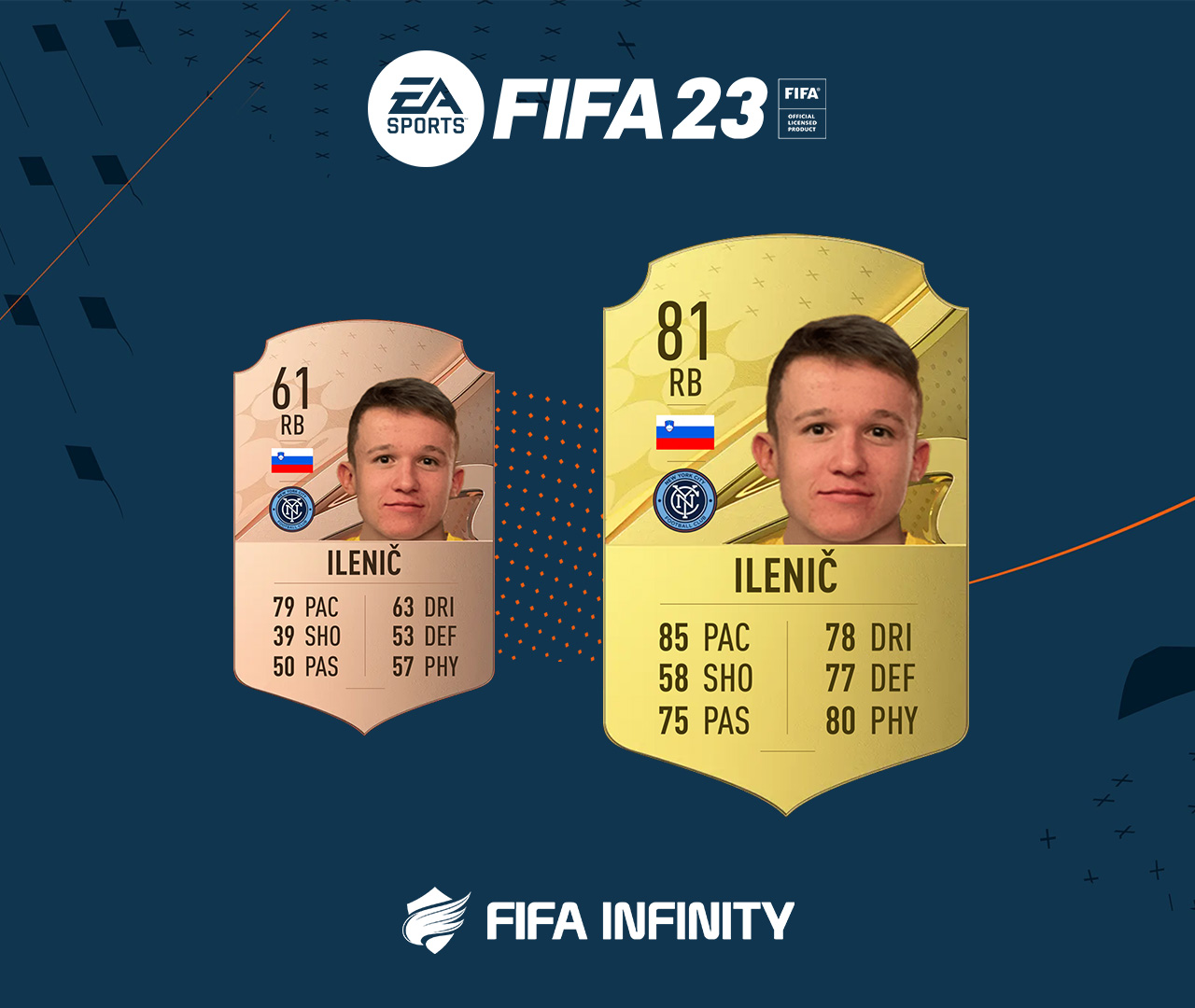 The 61-rated player has some fantastic stats for his rating with highlights on the 79 Pace, 63 Dribbling or 61 Crossing. The 81 Potential and €850K market value, make Ilenič a very attractive signing for any small clubs.
Christian Mawissa
The next player on our list is another 17-year-old talent playing Ligue 1 side, Toulouse. An academy product, the left-footed player can cover the entire line of defence as he can play as a center back, left back and right back.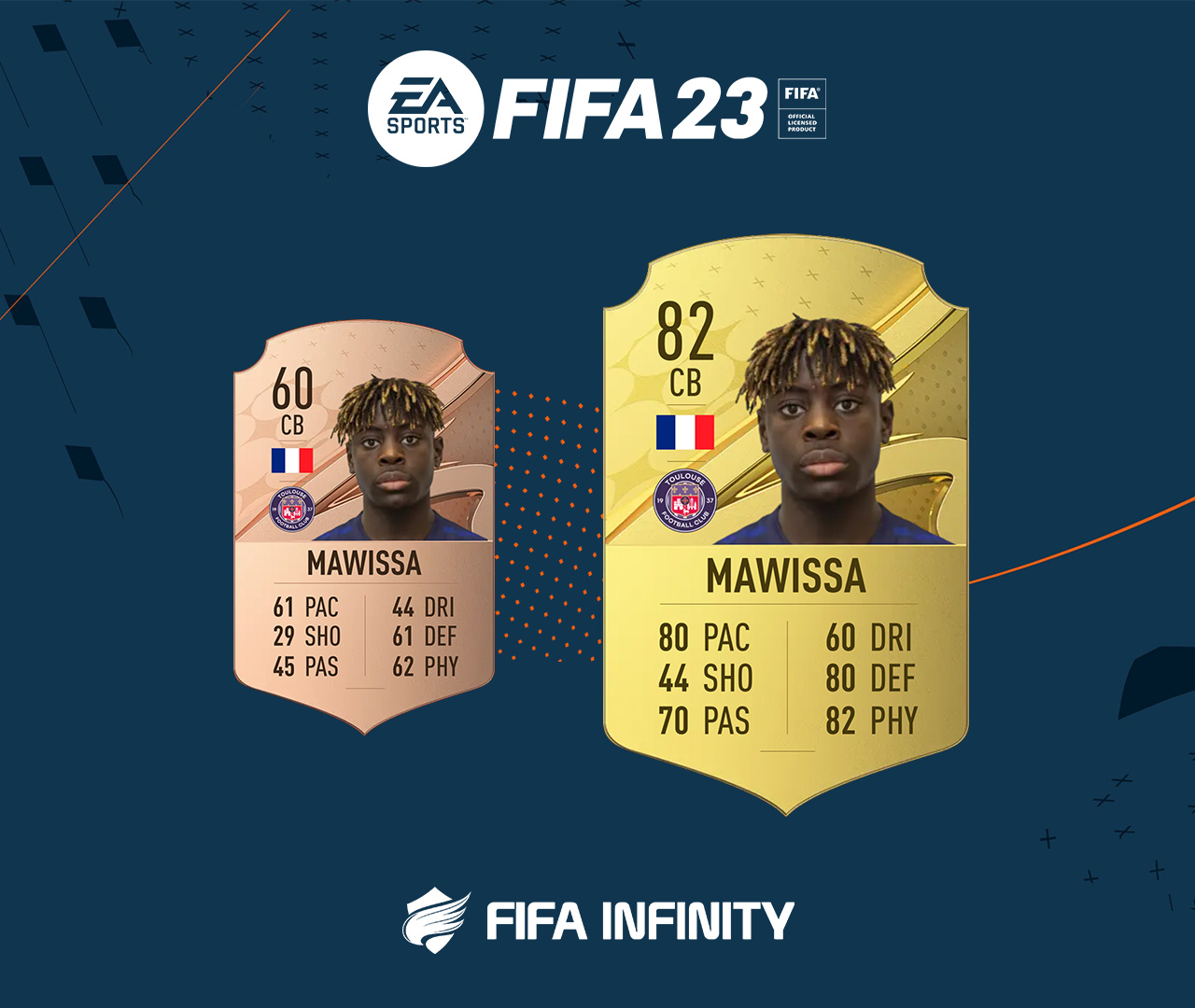 With an Overall Rating of 60 in FIFA 23, he has the right attributes for his position with 61 Defence, 62 Physicality and 61 Pace to become a first team player in a small club. Moreover, with a Potential of 82 and valued at €725K, the French talent is a complete bargain.
Peder Hoel Lervik
The only goalkeeper on our list today is coming from Norway. Peder Hoel Lervik is a 17-year-old goalie currently playing for Molde FK in Eliteserien. Despite his young age, he can already flatter himself with a Norwegian Championship and a Norwegian Cup title.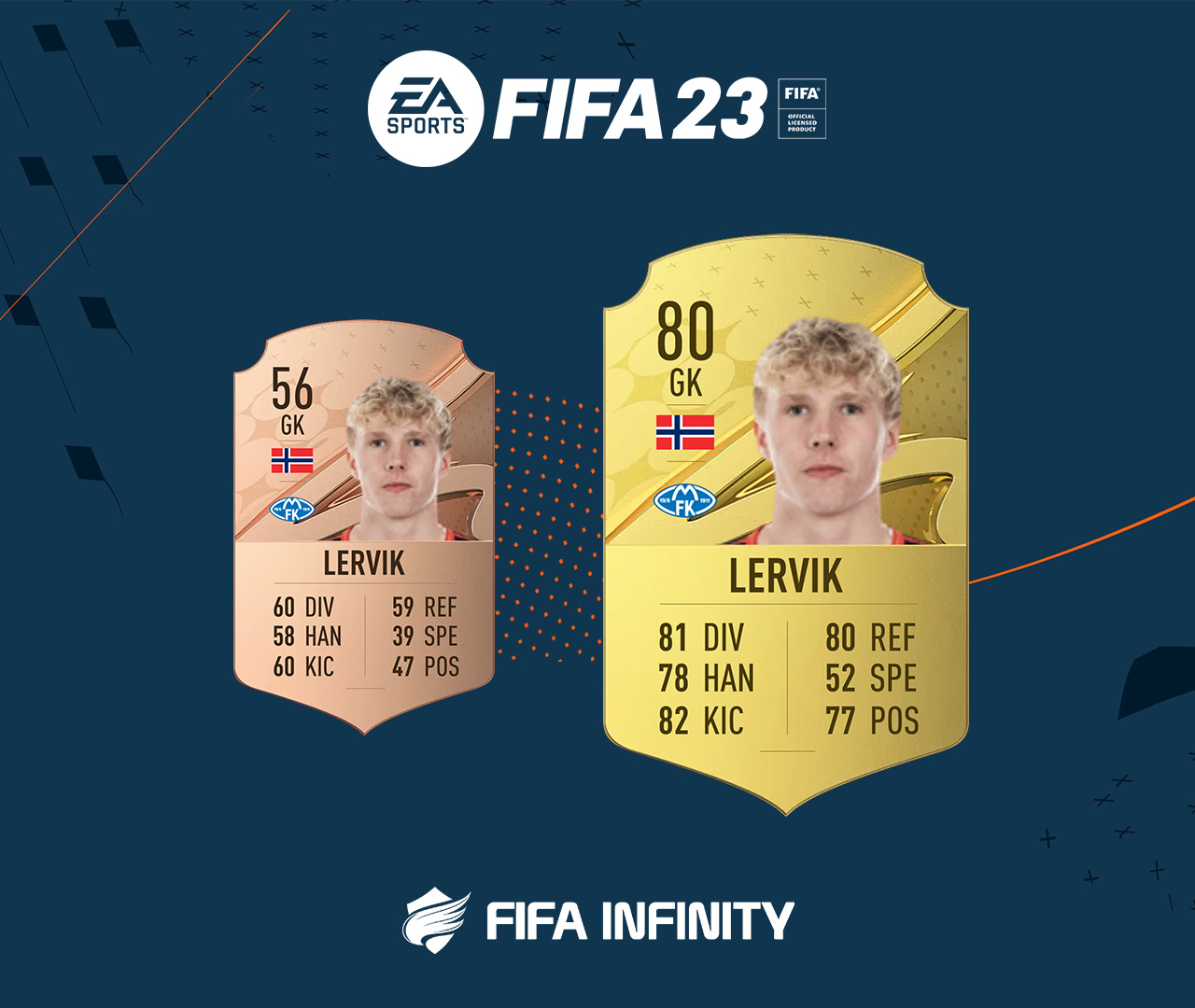 Just 56-rated in FIFA 23, the young goalkeeper can rise up to 80 Potential in Career Mode. However, with proper training and games, he can overcome that potential thanks to the Dynamic Potential feature in FIFA 23 Career Mode. Furthermore, his in-value is set at just €475K.
Oscar Fraulo
Moving on to another Scandinavian country, we find another hidden gem named Oscar Luigi Fraulo. The 18-year-old Danish midfielder, currently playing for Borussia Mönchengladbach, is one of the best unknown wonderkids in the scene.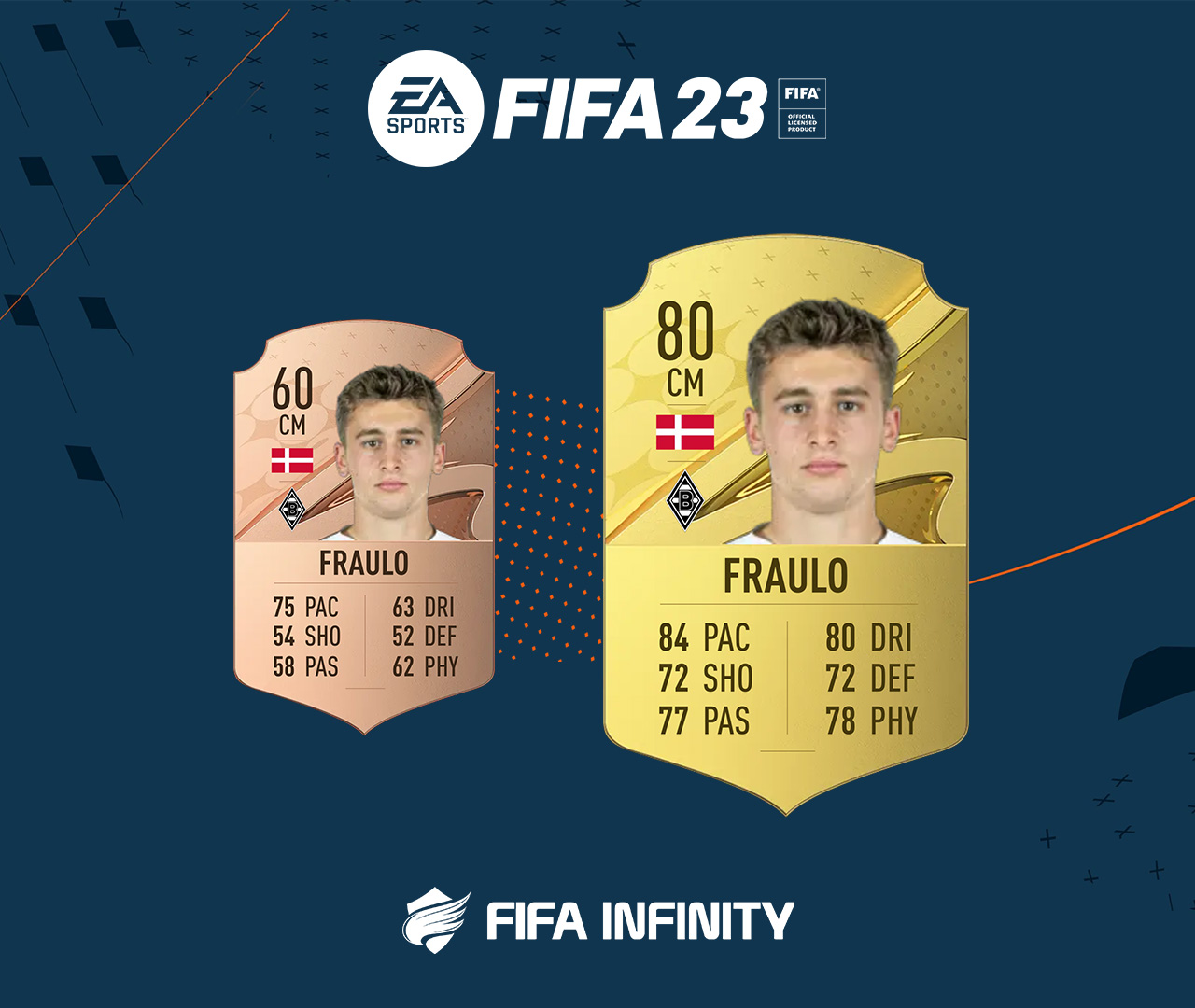 With a 60 OVR in FIFA 23, the talented central midfielder has some amazing all-around attributes for his current in-game rating. He can easily grow past his 80 Potential in Career Mode with lots of games and training and become one of the finest midfielders in the game. Currently valued at just €675K, he is a must sign if funds are available.
Rory Wilson
Just 16 years of age, Rory Wilson is destined for greatness according to EA Sports FIFA. A Rangers FC academy product, Wilson signed his first professional contract with Premier League side Aston Villa earlier this year. The young Scotsman can play as a striker and already managed to score 8 goals in 11 games across various competitions this season.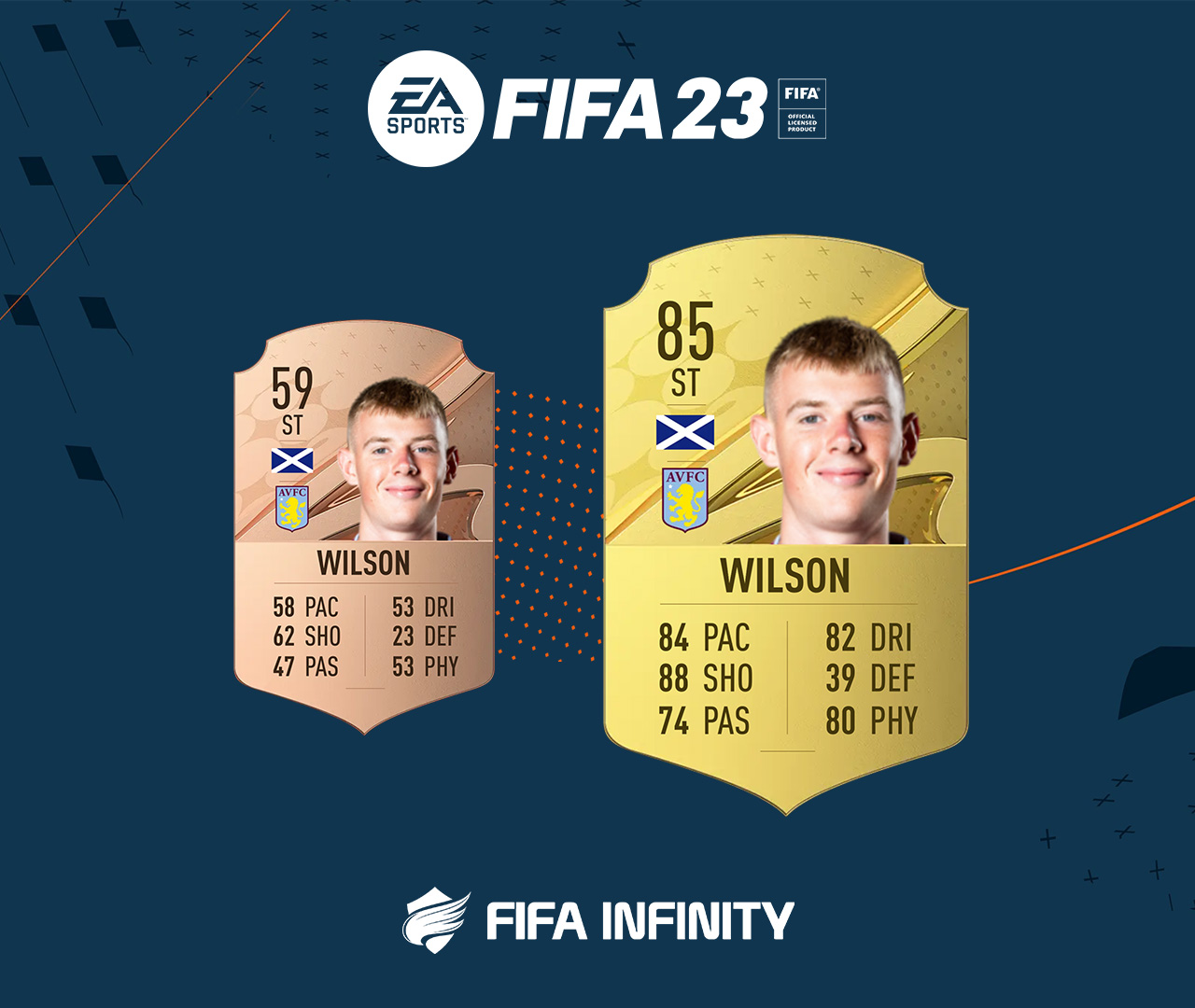 In FIFA 23 he is 59-rated but EA Sports gave him an outstanding Potential of 85 in Career Mode! Reaching that potential in-game is up to you as a manager and how well you will fit him in your squad. With a market value of €900K, he can be a fantastic investment if the budget is available.
Know any other amazing and cheap wonderkids in FIFA 23? Let us know in the comments.