A new season has begun and the search for the next football star is ON in FIFA 23 Career Mode.
When setting up their Career Mode save, most managers start looking for youth prospects to add to their squad roster by going to popular football countries such Spain, Brazil, Italy or Argentina where talents are almost a guarantee.
However, today we will take a closer look at five incredible wonderkids that come from five different nations that are not a common sight on the world football stage. Below you will discover a new collection of young and talented players that will make your Career Mode saves more exciting.
Omari Hutchinson (Jamaica)

The first name on our today's list is 18-year old, Omari Hutchinson. The talented Jamaican player recently signed a three-year contract with Chelsea joining them from rivals Arsenal. He still hasn't made his first team debut with the Blues but managed to play in his first international match at senior level earlier this year after representing Jamaican in a friendly against Catalonia.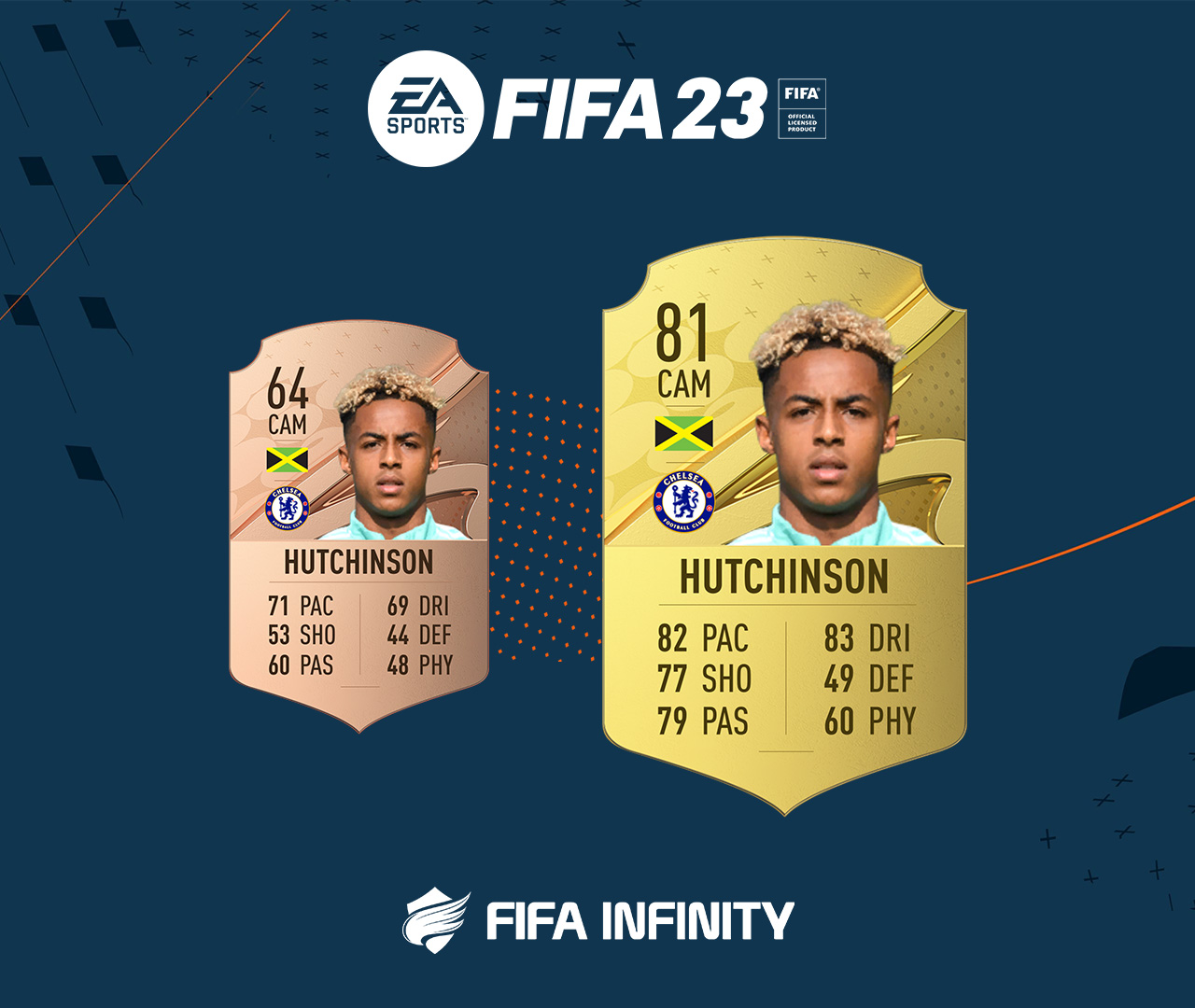 In FIFA 23 he has an overall (OVR) rating of 64 with an 81 potential in Career Mode. His main in-game attributes are pace, dribbling and agility which makes Hutchinson a very fun player to play with. The left-footed youngster also has double 3 stars skills moves and weak foot.
The Jamaican's main position is CAM but you can train him to play on wings as well. His current value in Career Mode is €1.5M and has a wage of €7K.
Yayah Kallon (Sierra Leone)
The next hidden gem on our list is Sierra Leonean wonderkid, Yayah Kallon. Currently playing for Hellas Verona in Serie A on loan from Genoa, the 21-year old African player is an amazing talent to try in Career Mode.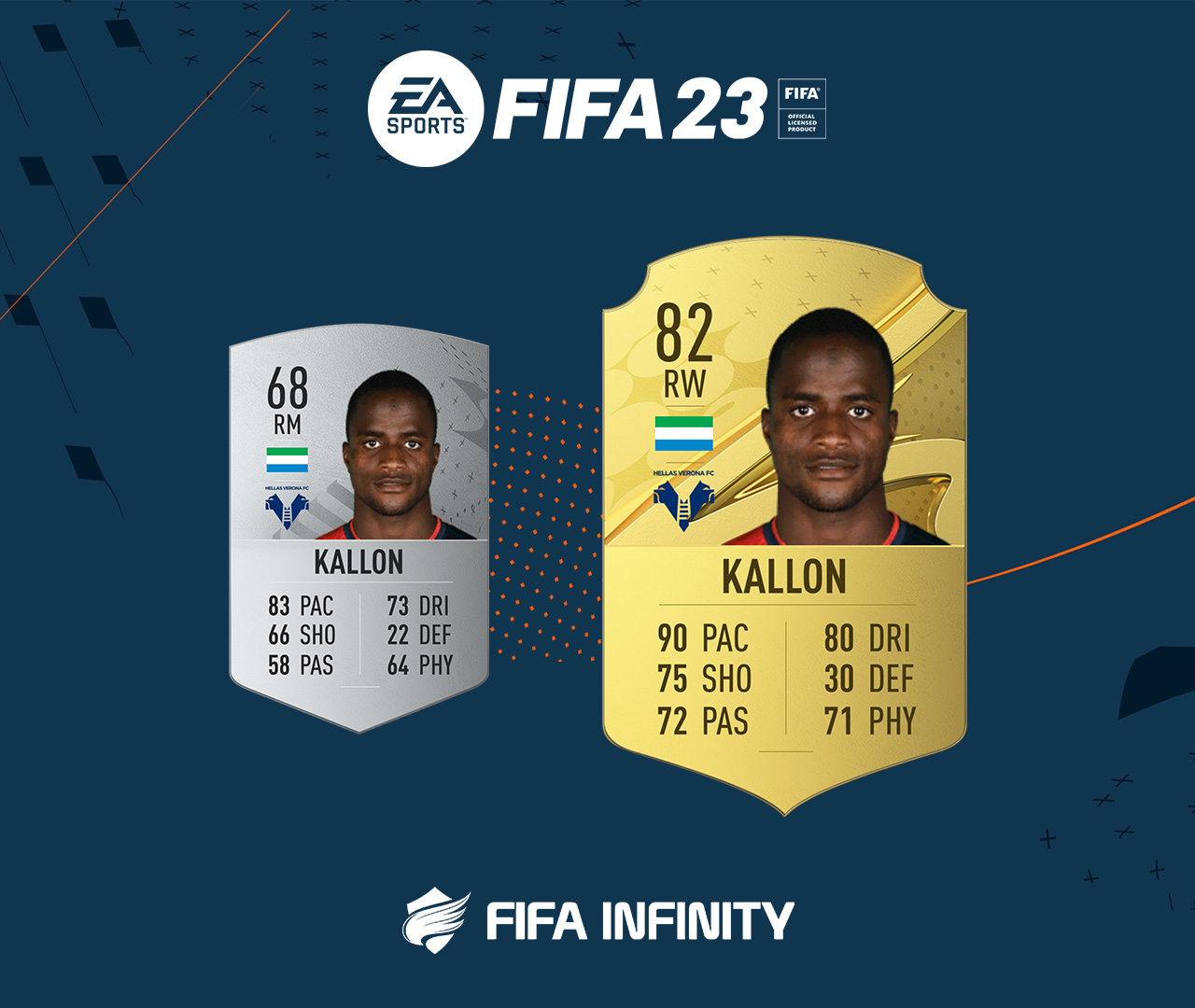 The right midfielder is 68 rated in FIFA 23 an has a potential of 82 that can grow further thanks to the dynamic potential feature. Equipped with 83 pace, 73 dribbling and 66 shooting, we recommend converting his main position to right winger in order get the best out of his in-game attributes. Valued at €3M and with an wage of €2K, he is a bargain if you have the funds available.
Yvandro Borges Sanches (Luxembourg)
It's very rare to see talented footballers come out of very small nations and Yvandro Borges Sanches is one of those rarities. The 18-year old Luxembourger is currently wearing the jersey of Bundesliga side, Borussia Mönchengladbach for which he debuted this year. At international senior level, the attacking midfielder already managed 14 caps for his country and scored one goal.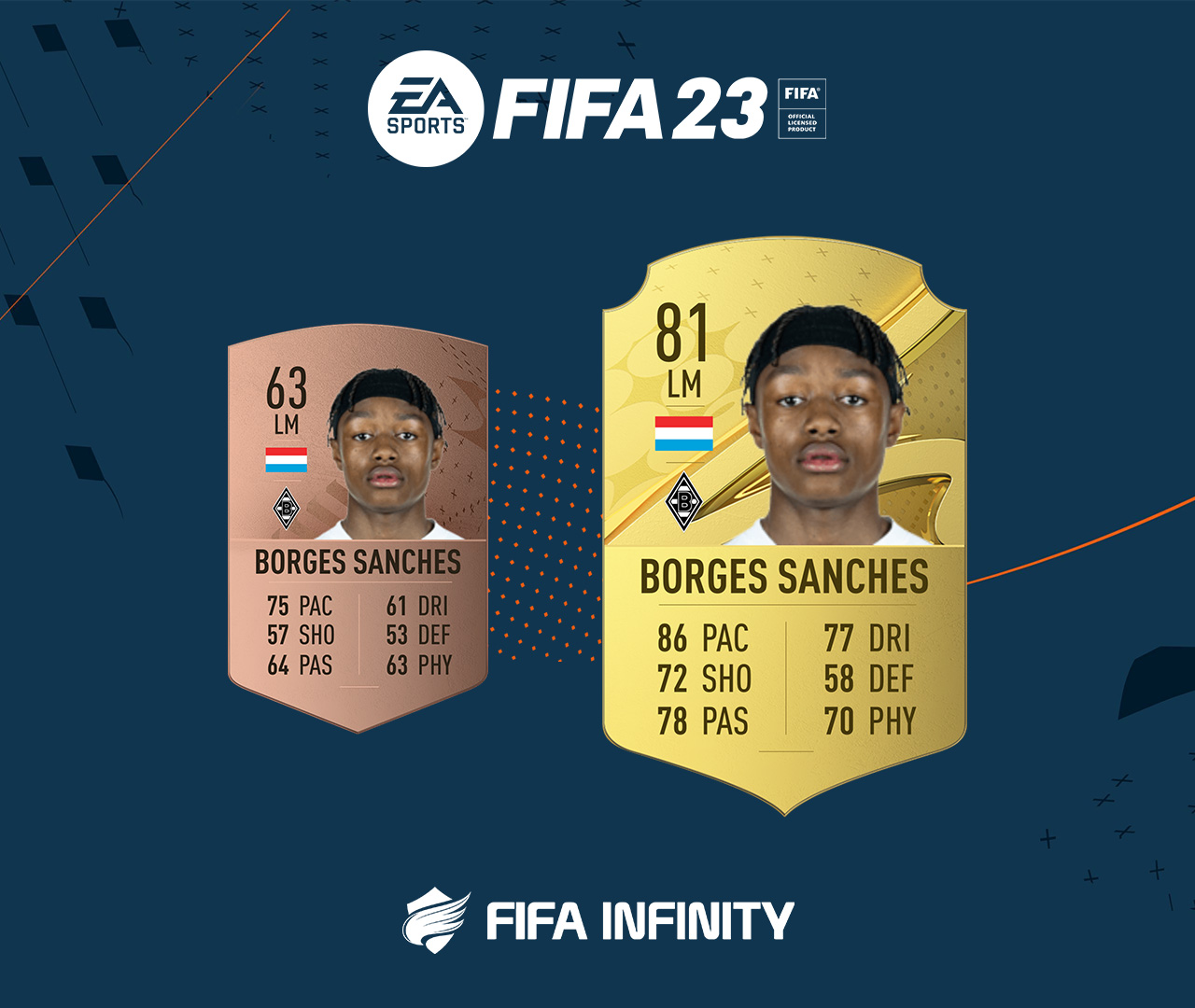 The 63-rated youngster has 81 potential in FIFA 23 Career Mode and his main in-game attribues are pace, passing and dribbling. The left midfielder has a market value of just €1.2M and €2K wage, which makes him ideal for RTG saves.
Garang Kuol (Australia)

Garang Kuol is probably the next big thing to come out of Australia after former football star, Tim Cahill. Playing in his countries domestic league for Central Coast Mariners, the 18-year old will move to England in the next winter transfer window after signing with Premier League club, Newcastle United.
Originally from South Sudan, Koul represents Australia at international level after making his debut for 'Socceroos' earlier this year against New Zealand.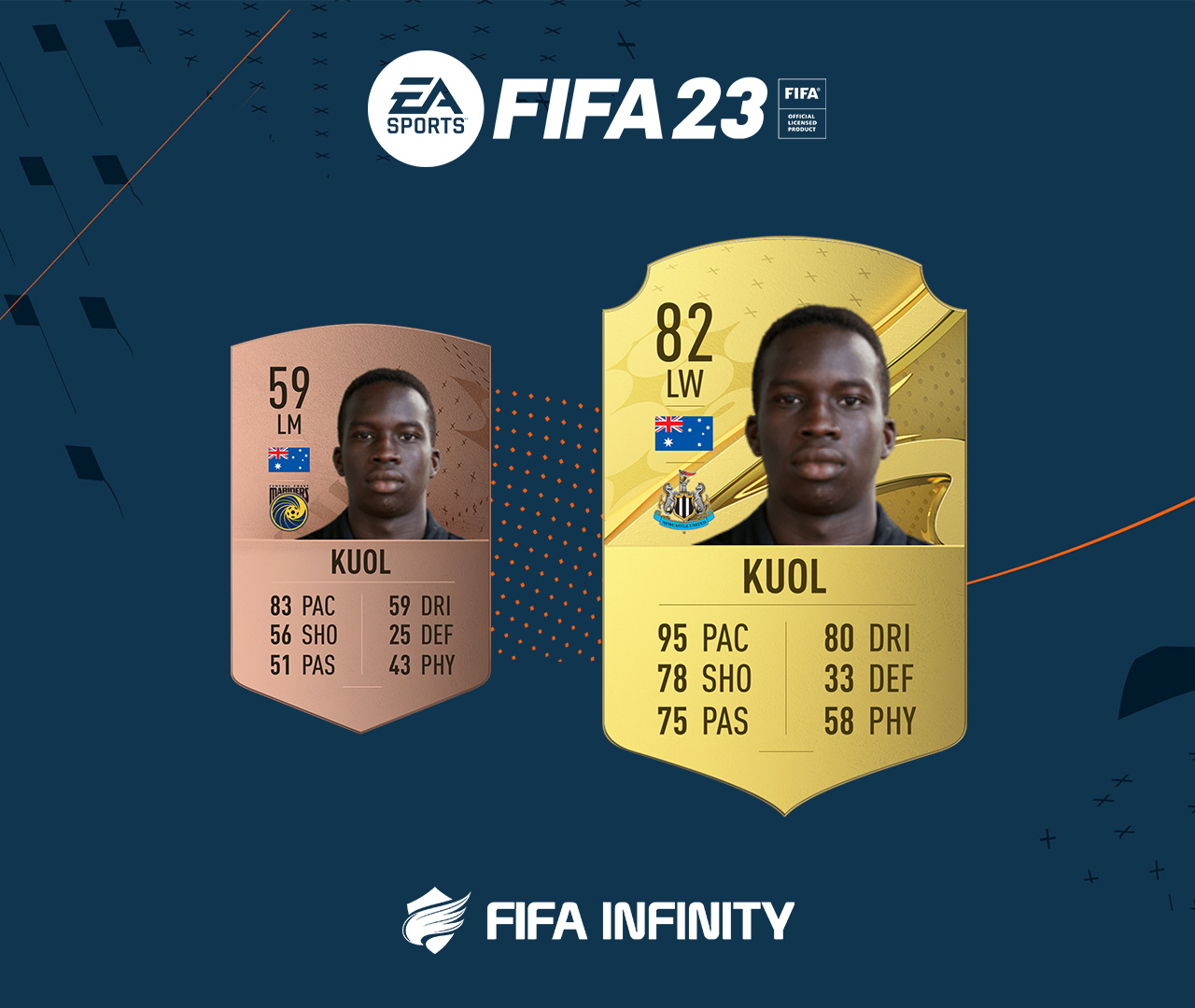 Although he is only 60-rated in FIFA 23, his 82 potential is what makes him so special in the game. The pacy left midfielder is the ideal player to sign in a low rated team with limited budget as he only costs €775K and has a wage of €500.
Liberato Cacace (New Zealand)

In a country where rugby is the dominant sport, seeing a talent such as Liberato Cacace sprout into the football scene is a sight for sore eyes. Just 21 years of age, the New Zealander with Italian origins plays as a left-back for Serie A club, Empoli.
At international level, he represented 'All Whites' in 12 official games to this day and even managed to score a goal against Tahiti in a match counting for the 2022 FIFA World Cup qualification. Although the team failed to qualify for the final stage of World Cup, Kiwi fans can enjoy other games at online casino New Zealand.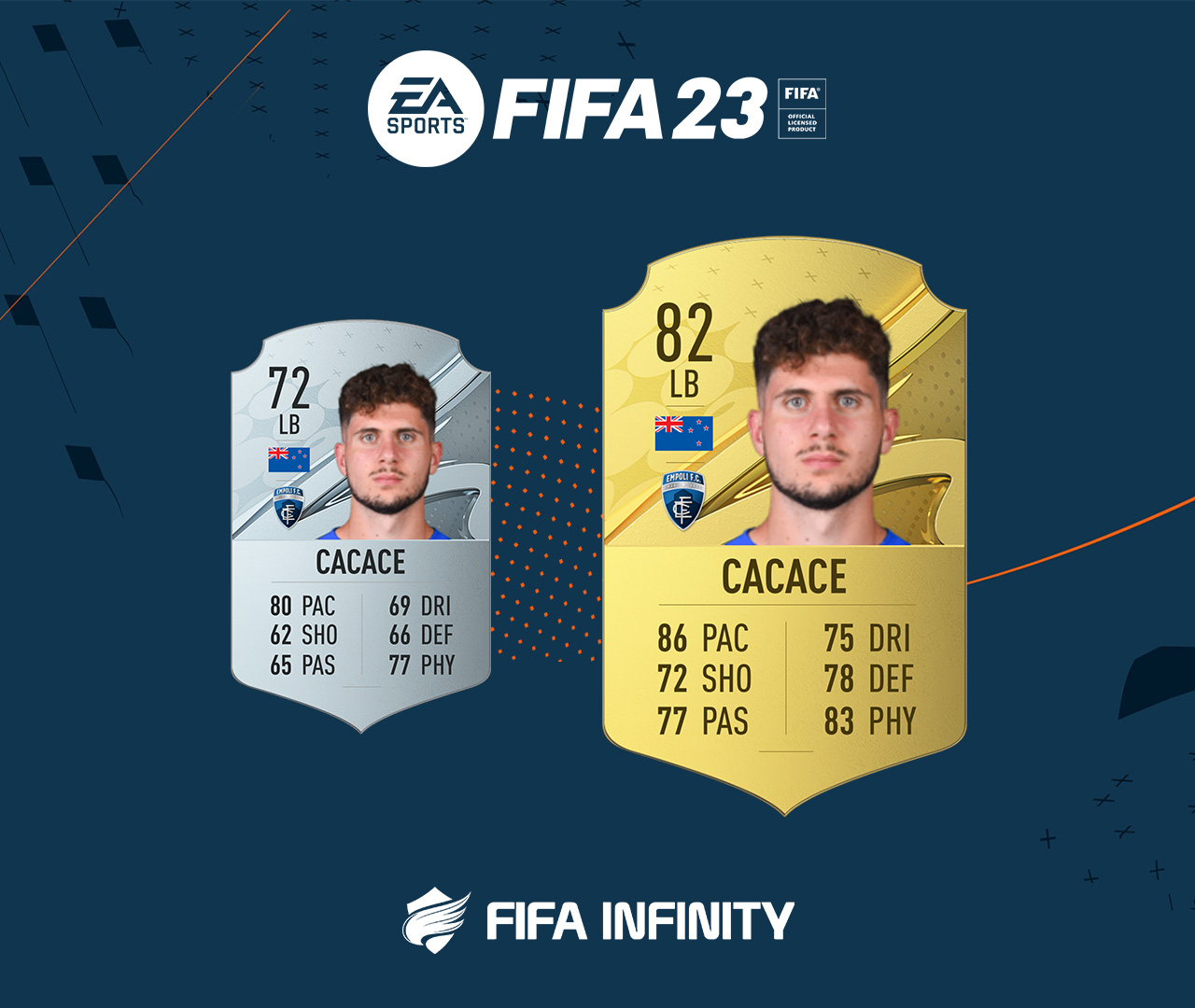 Cacace is the highest rated player on our list, with a 72 OVR in FIFA 23 and a potential of 82. His in-game attributes are ideal for a left-back of his rating as he has great pace, physicality, passing, dribbling and decent defending. If funds are available he is the perfect investment as his in-game value is only €5M with a wage of €6K.
Do you know other hidden talents from small football nations in FIFA 23? Let us know in the comments below.