FIFA 22 is nearly upon us and EA Sports is fast and in bulk releasing information on all of the new additions and improvements the FIFA Community can expect from this year's iteration. As with every year, EA Sports releases a new version of FIFA that pledges to upgrade from its predecessor.
FIFA 22 will see the new addition of Hypermotion Technology that is set to deliver the most authentic and fluid gameplay experience in the franchise to date. Meanwhile, a trailer and pitch notes was released by EA detailing the biggest new features and changes that are imminent to Career Mode this year with the most notable addition being Create a Club that will be available on all platforms.
You can learn more about the new features coming to FIFA 22 Career Mode here. Today, however we are going to be looking at some new important and exclusive Career Mode features, you may have missed. Let's get started shall we?
1. Player Position Conversion in Player Career Mode
New in player career mode is ability to train your pro in other positions in the Player version of Career Mode. This feature is not necessarily new in Career Mode as it is presently available in FIFA 21 Career Mode but exclusively to Manager Career. Position training in Player Career Mode is a great addition because it provides your pro with a greater freedom and flexibility.
For instance, if you start out as a Winger but would like to transition to a Striker sometime in your career, you are now at liberty to do so and also if you join a team as say… A CAM and their default team formation is 4-4-2 that doesn't utilize a CAM, you can train into other positions that fit their system.
Hopefully, this will address a number of issues in Player Career Mode like being played out of position. However, there is a twist, remember one of the new additions in Player Career Mode this year is Manager Rating, so converting into a new position affects your manager rating.
For example, if you gained your manager's trust as a starter at CAM but convert into a Winger, you will start as a sub in that new position until you can prove yourself to the manager that you can fruitfully perform in that new role.
2. $1 Billion Financial Takeover
Yes… you read that right… remember within the setup of a new Career Mode save in FIFA 21 Career Mode, you can set the amount of cash you want your club to receive as part of financial takeover.
Whether, that is $100 Million you want to give your club or up to a maximum of a whopping 500 million or simply start with next to nothing, you can customize your financial experience however you want to. FIFA 22 will take financial matters a step further and allow you to triple the figures, that is, give your club a staggering $1 Billion.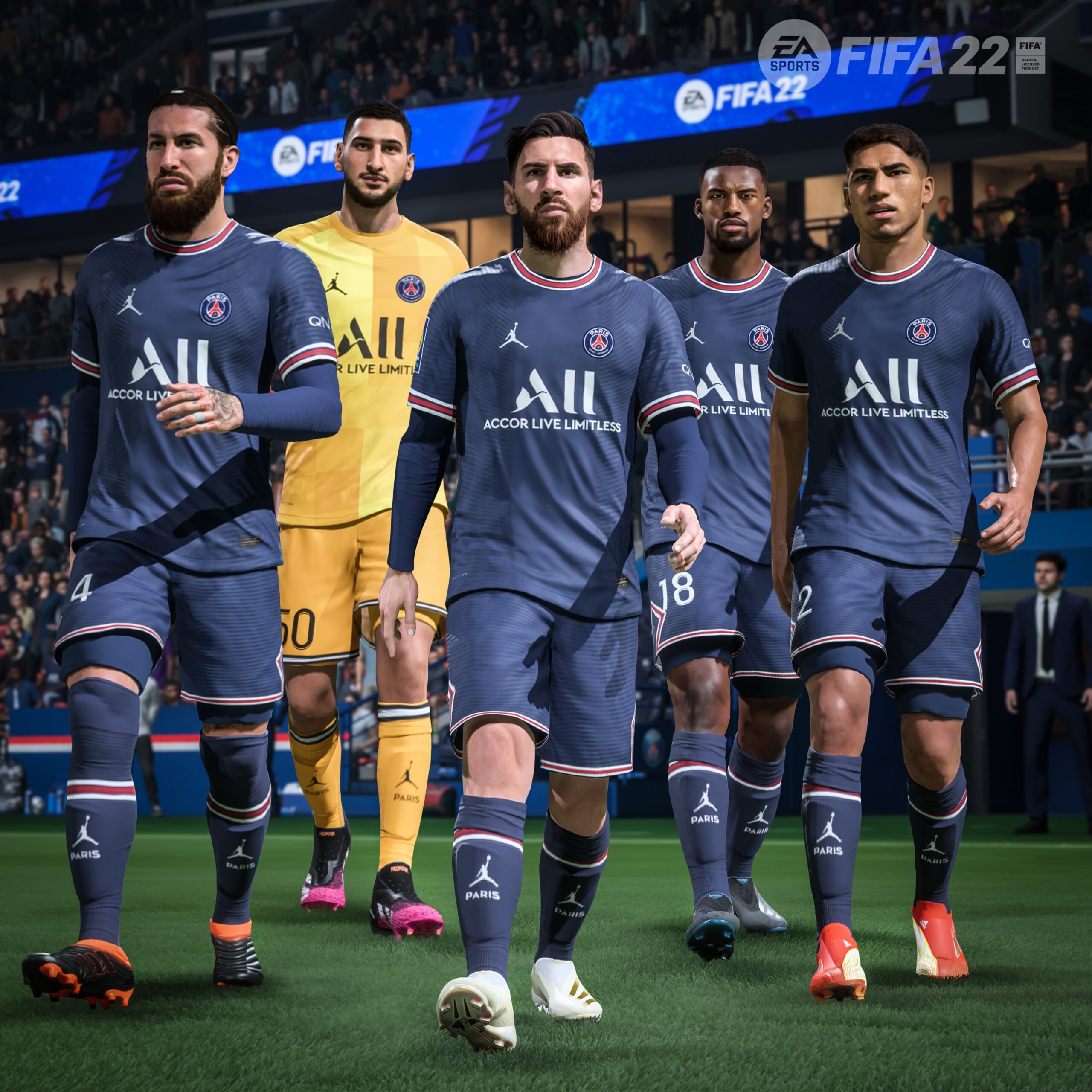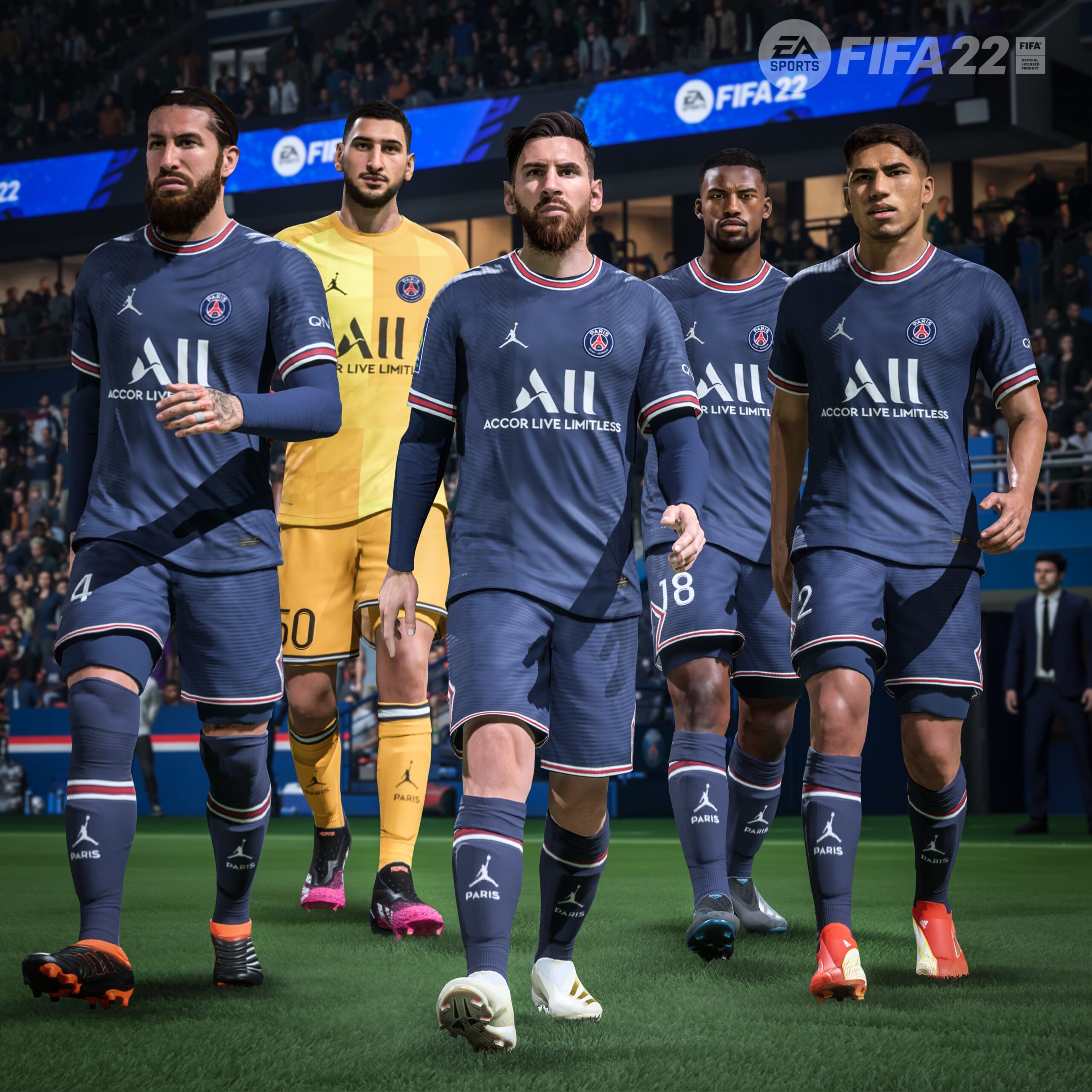 This will be useful in Manager Career Mode especially for die hard Career Mode Fans who like to do Career Mode rebuilds. FIFA 22 finally gives you the opportunity to turn your club into the next Paris Saint-Germain and Manchester City or even create real life takeovers that failed to happen… Newcastle United, cough, cough.
3. Create new kits and customize your stadium every new season
One of the new features in FIFA 22 Career Mode as you can recall is Create a Club. This new feature allows you to create and customise your own team, from your team's home and away kits, the club's crest as well as your home stadium, not to forget to mention club identity, that is, your club's name and the nickname which will be used by the commentary team.
Now, what you may have missed is that your club's kits, crests, and your base stadium can be changed at the beginning of every new season. You don't need to worry that your club will petter-out of style as there is an abundance of variation to pick from.
The best part is days of getting bored of seeing the same kits over and over again every season for your entire career are over at least for your custom club as the rule for licensed clubs remain the same, you won't create or customize their kits due to licensing implications.
4. Scout from the Transfer Hub
Sometimes it is the little things that make the biggest difference, new or should we say a returning feature in FIFA Career Mode is ability to start or stop scouting a player from the Transfer Hub! Honestly why EA? Why did you have to remove so many Career Mode Features, look at you today reinventing them as new features why? Why? Imagine how far we could have been today, anyway, while you are here, you can check out our article on 10 Removed Career Mode Features we would like to see return.
This feature was first introduced in FIFA 14 but was later removed when EA introduced Interactive Transfer Negotiations back in FIFA 18. You know those negotiation cutscenes featuring managers, representatives, players and their agents.
5. Stadium customization for clubs without licensed stadiums
The title above I believe is self-explanatory. You will not be able to customize licensed stadiums for licensed teams due to licensing implications but you will at least be able to customize generic stadiums for licensed teams. Choose from a variety of 30 generic stadiums and customize them according to your own liking. Of course, this may not be considered much but if you can think about it from another angle, it is a worthwhile addition.
#FIFA22 Career Mode Stadium 🏟️ Customization 🤩 pic.twitter.com/6nYcBgooj5

— FIFA Infinity (@FIFA_Infinity) August 5, 2021
For example, you can choose Barcelona and pick from any of the generic stadiums and name it, Camp Nou or Nou Camp, then with the options available customize it according to how Camp Nou is in real life or to your own liking, from its base colour, seat colour, and go deeper with changes such as the pitch pattern and the net shape.
Stadium atmosphere can be changed as well, with a wide variety of goal songs, crowd chants and walkout anthems. Possibilities are endless.
Now that we have covered some of the new important FIFA 22 Career Mode features you may have missed, it is time to move on to some new features that exist or are exclusive either to Player, Manager or Next-gen consoles:
6. Dressing Room Cutscenes
For FIFA 22, EA decided to add dressing room cinematic sequences in Career Mode that appear at the end of each match. These cutscenes reflect your team's and your player's latest performance, from celebrating trophy wins to the dramatic loss in a derby. The biggest shocker however, is that they are exclusive to Player Career Mode!
A Brand New Cutscene from the Players Dressing Room in FIFA 22 Career Mode:

Source: @fut_fifaa#FIFA22 pic.twitter.com/n5dOBjfkBz

— PropheC – FIFA 22 News & Info (@PropheC27) August 5, 2021
But who wouldn't have loved to see their own team after pitch celebrations featuring their own team with a UEFA Champions League trophy in the dressing room or seeing one of your top players behaving awkwardly in the dressing room after your team lost the match but he snatched Man of the Match Award? To EA, that is a subject for another year.
7. Transfer Cinematics Update
In FIFA 22 Career Mode, EA Sports has refreshed the Transfer Negotiation cinematics to offer a more "vivid experience as you try to get the best deal possible out of a negotiation". What is disappointing however, is that the Interactive Transfer Negotiations are still exclusive to Manager Mode.
This means we have to wait until we can finally be able to sit down with our agent and club manager or representatives in Player Career to discuss your earnings at the club, which is weird because this feature already exists in Manager Career or the then story mode, The Journey. It would therefore be a simple copy and paste. Sigh!
8. Match Atmosphere
The UI menu has been expanded in FIFA 22 Career Mode celebrating more achievements and milestones. For instance, news items will transpire when events such as when your manager or pro reaches 50/100/150/200/250 matches played, or won or when you as a pro or one of your player's as a manager goal projection is to break a competition's goal record and when you or they finally succeed in doing so.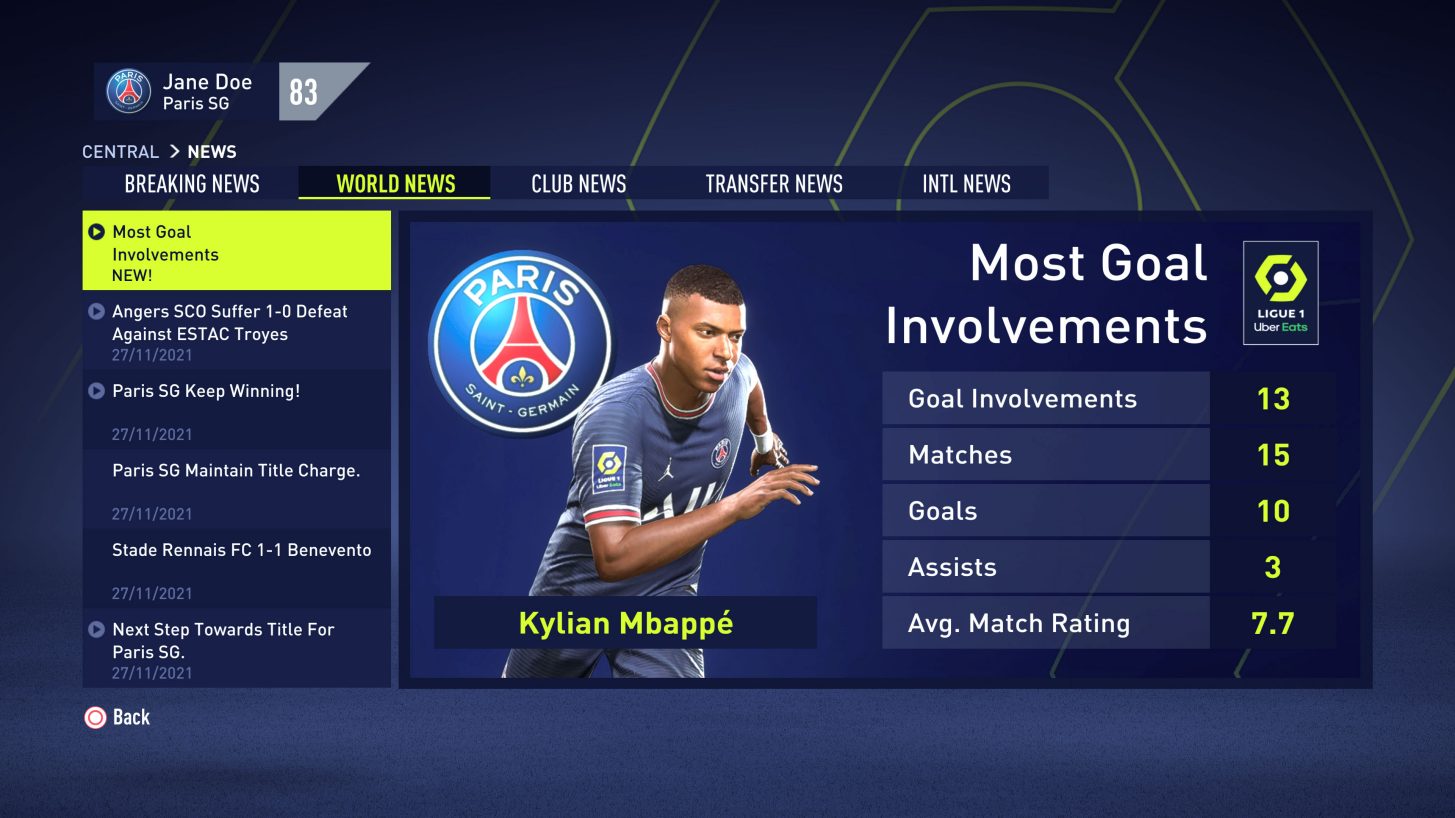 What you may have missed however, is that only on Next-Gen consoles, PlayStation 5, Xbox Series X|S, and Stadia, these accomplishments will not just be celebrated in the news on the UI Menu, there will be actual pre-match intro cinematics in which the commentary team will pick up on your accomplishments.
New cutscenes such as new team warm up sequences, teams inspecting the pitch as well as the groundskeeper making last minute preparations will build up the tension for important matches ahead. If your team is underperforming in an important match, you might even see the crowd leaving early!
Reconhecimento do gramado de terno 😅. #FIFA22

📸: @MuuhPro pic.twitter.com/e72w1Opto5

— Matheus Gamer (@gamer_matheusx) September 4, 2021
EA Sports has made notable additions and improvements to Career Mode in FIFA 22 that aim to offer a fresh feel to the beloved Career Mode in years, you can customize your Manager Career experience in more ways than ever before and EA also provided Player Career with a long and awaited overhaul that offers greater control over your Player's career progression and development.
FIFA 22 is expected to hit the shelves on the 1st of October 2021 on PS5, PS4, Xbox Series X|S, Xbox One, PC and Google Stadia.