So you've aced the interview, charmed the press and won over the players. Your first day as a manager in FIFA 22 begins… but now what?
You ask yourself, it's my first FIFA 22 Career Mode save but how can I go about getting the best experience since I get bored after 3 or 4 seasons, Did I pick the right team? Which general settings must I make to make it challenging? Who should I recruit to improve my team? what about training? and how do I go about discovering the new generation of superstars?
You may of course already have answers to some of the questions above, but I'm here to tell you that if your ideas about answering the above-mentioned questions aren't aligned with below answers then your idea of having a fun and challenging Career Mode experience isn't probably going on the right path!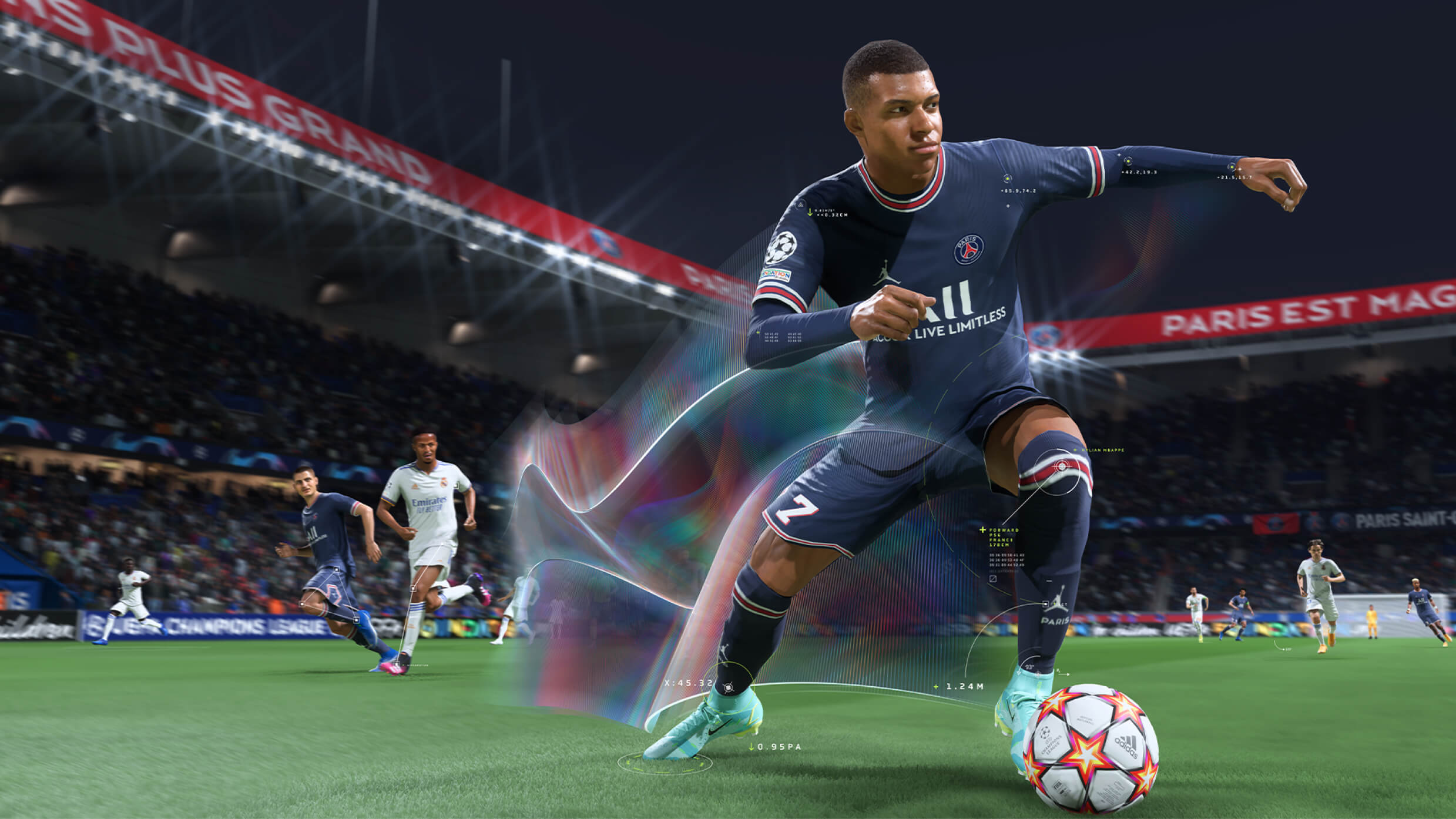 FIFA 22 is already upon us and although majority of players tend to focus on Ultimate Team while entirely skipping Career Mode. It is true that FIFA Ultimate Team has its own advantages, but it doesn't match the fun one gets from playing as an actual team and making decisions that impact not just one game, but an entire season. However, unlike FUT that gets constant updates to keep it fun throughout the year, much of the fun one gets from Career Mode entirely depends on themselves.
With that being said, here are my tips on how to have a fun Career Mode experience. Hold onto something, a COLOSSAL ESSAY lies ahead. You may also want to pin this somewhere for reference throughout FIFA 22 cycle.
Picking a team
At the beginning of your manager career you will have to create or pick a club to start with. There are of course a variety of options to pick from. You can either create or choose if you want a smaller team with a smaller transfer budget or a larger one with tens of million dollars to spend. My advice for you here is to pick a smaller club with the lowest budget for three primary reasons:
Choosing a smaller team means that competing with other teams becomes even more difficult due to a mediocre squad.
Having a low budget makes it difficult to acquire good players and afford good scouts to find decent players.
Most small teams in FIFA are either fallen giants or underdogs, therefore, by leading them to glory; you will not only be reviving fallen giants but also making history as some of these teams will be winning major trophies for the very first time.
The above reasons mean that you will not only have to think carefully and hard with how to spend your money but also you'll find it difficult to compete with other teams for silverware.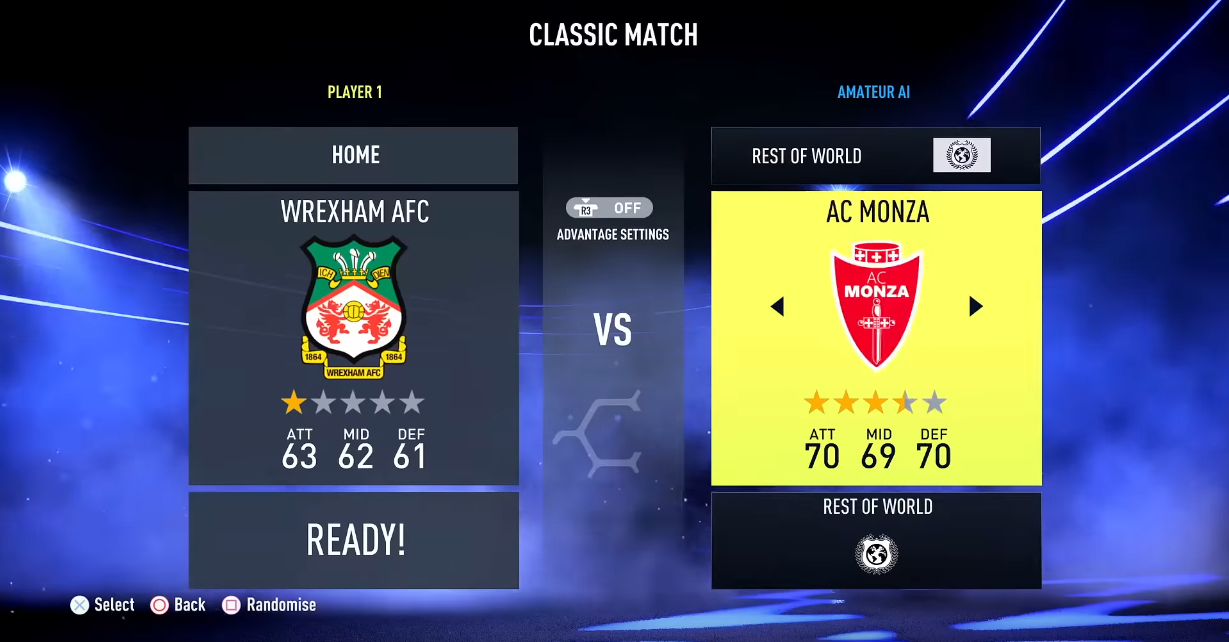 If you are going for an authentic team, it is advisable that you should pick a team with nice kits and an authentic stadium. If you are going to be stuck wearing the same clothes for the rest of your life, you want to make sure you are choosing clothes you won't get bored looking at after two or three seasons. An authentic stadium on the other hand with original goal songs, crowd chants and walkout anthems should immerse you into the atmosphere even more.
Avoid Mainstream Wonderkids
I've been playing FIFA Career Mode since FIFA 11, if there is one thing I liked to do in the first few years back then is sign the biggest stars and Wonderkids in Career Mode but one thing I noticed over the years is that after four or five seasons it started getting boring as I had little to no competition since I have all the best players in my team. I have therefore changed this logic with the release of FIFA 15 and it has been one of the best decisions I have ever made regarding my Career Mode experience.
Unfortunately my fellow 'Mr. Managers' are still doing it today. If you are one of them, try something different in FIFA 22 and use an avoidance approach when it comes mainstream Wonderkids such as Kylian Mbappe, Haaland or any other major Wonderkids you can think of. Unless, if you are using teams like Real Madrid.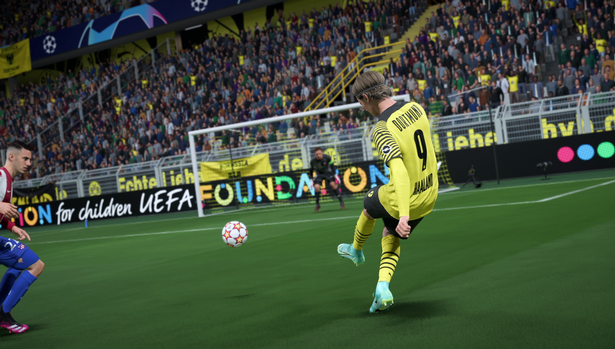 Here are some good reasons why, first off, choosing unpopular players means that you will have to work harder to make them the next big thing due to their low potential. This will give you a sense of purpose and pride as you took a nobody and turned him into somebody.
You have dynamic potential, the AI on the other hand doesn't, the AI depends solely on preset potential for player growth so if you acquire all the high potential players in the game, do you think you will find any competition after 4 or 5 Seasons? No, because you have all the best and highest potential players at your disposal.
Global Transfer Network (GTN)
"GTN? What is that?" this is a question I get asked often by the Career Mode Community. Which is funny because GTN has been in FIFA since 2014, which is more than 7 years ago! But I don't blame you, who needs GTN, when you have websites like sofifa.com or FIFATracker right? GTN is for anyone who may not know, a scouting network aimed at helping you identify and sign suitable players for your team.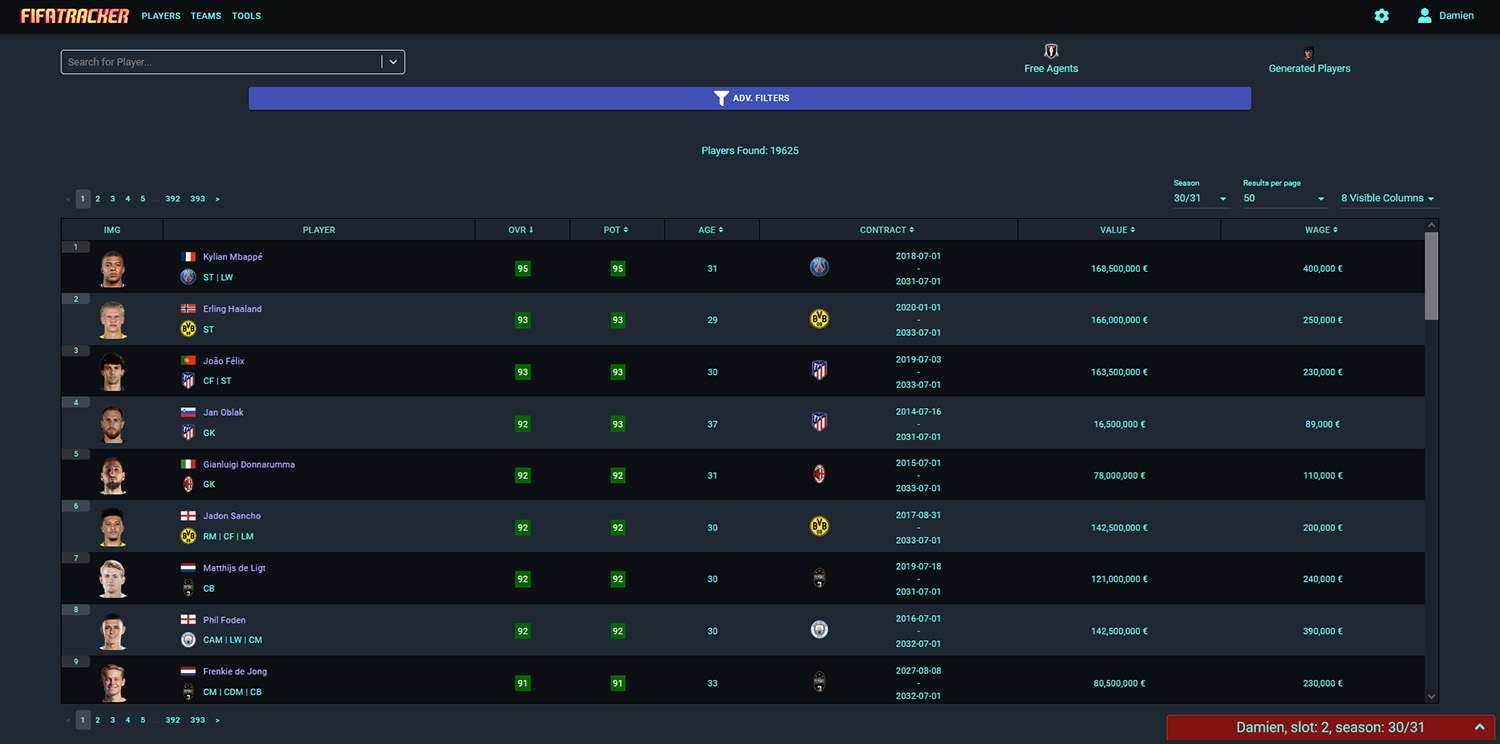 Now, one would ask, why should I use a system that is cumbersome and time consuming when I can just use one of the websites previouslty mentioned which are more in-depth and convenient. Well, unlike those websites, which are of course, great, GTN's strengths lies in its flaws which is, it is time consuming and it doesn't provide you with player potentials. Hence, it provides you with a more realistic approach to finding players and, that's why I recommend it!
I'll share with you some of my experiences from FIFA 21. With players being so expensive in the world today, especially in Europe's Top Leagues, I decided to send GTN Scouts outside Europe in the hope of finding good cheap players as I was using small budget club, Real Betis. After few weeks, one of the scouts unearthed a Right Midfielder aged 24 from South America by the name of Sebastian Villa.
Another scout also uncovered a CAM aged 22 by the name of Leonardo Fernández in North America, I instructed both Scouts to scout them further for more comprehensive reports, 12 days later the Scouts came back with all the details and Villa was 76 rated. It took a little longer with Fernández, 18 days, he was 74 rated. I signed them both without even knowing their potential.
They went on to become my favourite FIFA 21 Career Mode players by Position RM and CAM and they both peaked at 93 and 94 overrall respectively. It is also important to note that I knew nothing about them in real life or heard anyone recommend them in FIFA. I later learned when I retired that Villa has 81 potential and Fernández has 83. It was painful to see Villa retire during my career while Fernández on the other hand went on to play for all 15 seasons.
Revive Fallen Wonderkids
The world of football has welcomed plenty of outstanding talent to the big stage contemporarily, from Kylian Mbappe to Erling Haaland. It's always a pleasure to witness young players breaking through as they add extra layer of excitement to the game.
However, for every Lionel Messi and Cristiano Ronaldo who make it to the top, there are plenty more predicted for stardom who fall well short of their potential. Some still go on to have decent careers, but they don't end up as the world beaters we expected them to become. Others completely fall off the radar and simply fade away into obscurity.
Thanks to Dynamic Potential in Carer Mode you have the opportunity to revive the careers of FIFA Wonderkids who failed to reach their potential. For some of them, age may be on their side to revive their careers while for others it may be too late. But you know what they say, it's never too late!
For someone who has done it in FIFA 21, there is nothing more fulfilling than reviving prodigiously gifted players who never lived up to the hype.
Restrictions
One of Career Mode's biggest flaws, and has been for many years, is how simple everything is. Not only from club managerial side of things but also the actual gameplay itself. You can easily turn the weakest club with the lowest budget in an world class team and win everything in a few seasons.
With that being said, it is entirely up to you to make the most out of your own Career Mode experience and the best way to go about this is to enforce limitations on yourself. Below are a number of ways on how you can make it more challenging. You are welcome to add other rules on your own accord.
Strict Negotiation Settings: Not only you'll be unable to sign from rival teams but world class and promising players will also refuse to join your low rated club among other things.
Disable Financial Takeover: Your Career Mode experience largely depends on your team. If you take $1 billion financial takeover and sign every player you want in the first transfer window, do you think it will last until the third season?
Therefore, rather keep your low default budget, this will not only allow you to carefully think about your transfer targets but also take plenty of time to eventually make it to your dream team.
Implement a Wage and Transfer Cap: Set a limit to how much you are willing to pay for player wages, note it down & stick with it your entire career. If a player starts requiring more than that then it means it's time to let them go.
Set a limit for how much you are willing to pay for transfer fees. And also set a transfer values in which if the AI offers or exceeds you have no choice but to accept it and stick with them your entire career.
Avoid 6 months Pre-Contracts or Signing of Free Agents: Like I said before your career mode experience largely depends on your team. If you are quick to sign world class Free Agents or sign and sell them to make quick bucks so you can invest in better players then your squad will quickly become overpowered.
Then, your save won't last longer as the squad is already great. Be patient as you possibly can in order to take your squad to the top just like in real life.
Realistic Transfers: Sign to improve not because you have a big budget. Set a limit for ins and outs with little to no transfers in the January Transfer Window, for example buy 1 or 2 players a season.
Most importantly, sign transfer targets associated with your club in real life and try to make them work. Signing players with a real in-game face to keep things fresh is always a major plus but of course, it doesn't have to be your only choice.
Release Clause: If you play in a league like LaLiga which makes it mandatory for all players to have a Release Clause then follow this suit in your career. You can also search which players have a Release Clause in real life and apply that to your players in the game.
Board Objectives: Strive to achieve all Board Objectives every season. If the board asks you to sign a youth player in the first season and play them in 10 games in the next season, do it. This will offer you a challenge to complete every season. Unless, if the objective completely falls out of realism parameters.
Youth Scouting: Sign youth scouts according to the star rating of your club. For example, a 3 star team – 3 star scout. Send scouts only to regions your team does in real life. If it's only Spain, then have only one scout scouting in Spain. Limit the number of youth academy players you sign each season.
What I usually like to do here is sign youth players based on how many the Board requires per season, if it is a single youth player then that's it for that respective season. To make it even more challenging, do not sign youth players whose potential range exceeds the average overall of your squad. For example, if the highest rated player in your squad has 84 overall, then do not sign a youth player who has 85+ potential.
Gameplay Settings
In sports video games, gameplay is just as important as game modes. By default, many of the settings in FIFA are created to make the game simple to pick up and play. The idea here is to make it easier for players to familiarize themselves with new game mechanics. This is great for introducing newcomers to the game, but can often hold back more experienced players who have figured out the game mechanics and want to take their own game to the next level.
It is therefore, important for you to take matters into your own hands and change settings to tailor more to your needs. From general settings all the way to gameplay sliders. Notwithstanding the obvious, below are some of the key areas to filter in order to deliver the best gameplay experience for you.
Formation: Change team formation every season. Adjusting to a new formation each season will not only keep things fresh but also making adjustments should provide a challenge as well.
Tactics and Player Instructions: With a new formation, let there be a change in tactics too. Similar to team formation, changing the team's style of play every season should keep things fresh and challenging.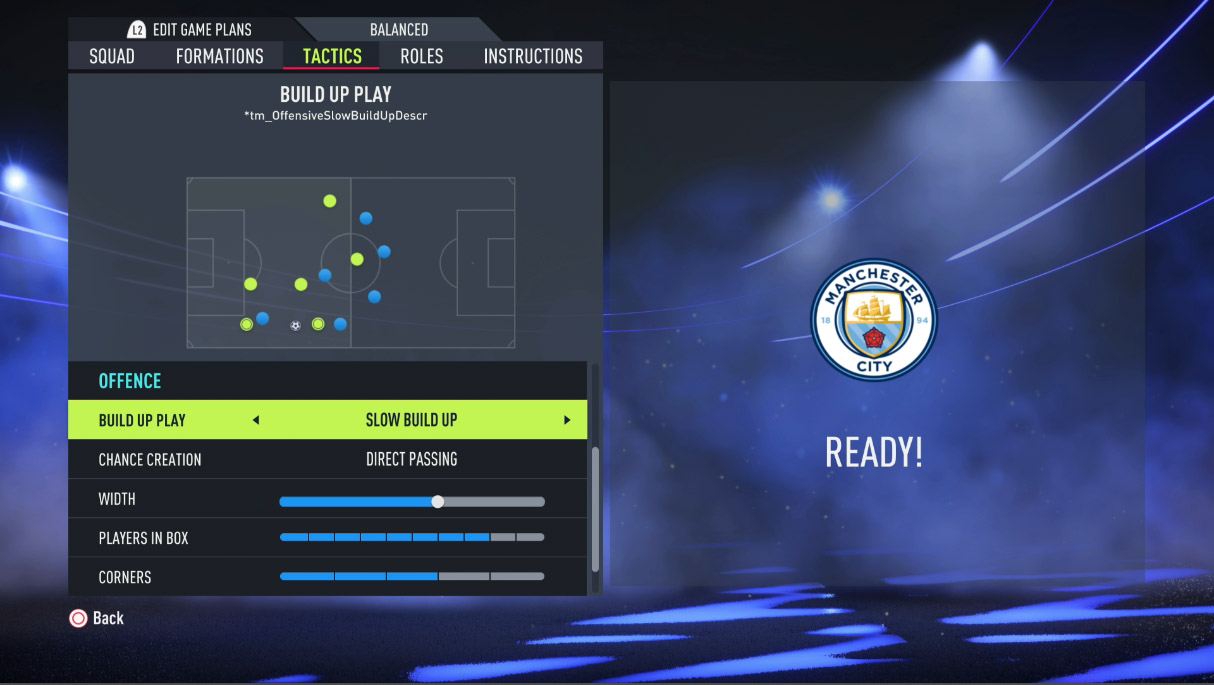 Squad Rotation: Strictly rotate between two team sheets and follow the rules imposed by club competitions such the Premier League and UEFA for squad size. For example, The Premier League has imposed a rule in which a club must have a maximum of 17 non-"homegrown" players in each squad and the squad size is a maximum of 25. This means that in a full squad of 25 players, there must be at least eight homegrown players.
Gameplay Sliders: As soon as you feel that you are starting to win 60% of matches played, it is time to up the difficulty. Gameplay sliders and other settings on how to take your gameplay experience to the next level will be provided on my YouTube channel sometime during the FIFA 22 cycle.
Training: Avoid manually playing training drills, rather allow your squad to get better sharpness from matches. Why? Because sharpness makes your players excessively overpowered, those +5 you see next to actual stats gives your players boosts in matches.
In other words, a 75 rated player with +10 Match Sharpness next to his actual overall means that player is performing equivalent to an 85 overall player in matches. It is one of the primary reasons why your matches are easier.
Storylines
The truth is that career modes, whether managing an entire club in FIFA 07 or individual players with FIFA 08's Be a Pro, offered most of the gameplay appeal without involving a structured story hardwired to specific characters. The dear departed FIFA Manager series supplied the most role-playing features, for a manager, without an attested story, advancing so far as to yielding imaginary stories in the form of news articles and emails.
EA Sports has unfortunately removed much of these Storylines from FIFA Career Mode. But that shouldn't stop you from becoming a bit creative and come up with your own storylines to spice up your own career mode experience.
Below are some story elements you can incorporate into your Career Mode save to spice things up, you are welcome to add yours to the table:
Basque Policy: Since 1912, Spain-based association football club Athletic Bilbao have had an unwritten rule whereby the club will only sign players who were born in the Basque Country or who learned their football skills at a Basque club. That policy is still in effect even today. You can incorporate a rule in your career in which you can only sign players and youth players from a particular region and try to lead them to glory.
Bankruptcy: Your club is in financial crisis and for the next 3 seasons you are forced to sell your top players and allowed only to use 3% of your budget to buy new players.
Icons: Regenerate some of your club's biggest legends through your Youth Academy, relive their careers as their manager and help them achieve what they couldn't in real life. You can do this by unearthing a youth prospect in the academy that had the same nationality and played in the same position and had the same height (optional) as club legend.
For instance, Steven Gerrard, a 6ft Liverpool legend from England played as a Central Midfielder but never won the Premier League. Find a youth prospect with the aforementioned description and win it all.
Legends as Real Managers: Retire an authentic club legend and try to work your way up to the top, incorporating traditions of the club along the way. For instance, retire Iniesta, work your way up in the managerial ranks until you find a job offer from Barcelona, accept it and tiki-taka all your way to ultimate glory.
Possibilities are endless! Incorporating the above elements into my FIFA 21 Real Betis Career Mode, I went on to play all 15 seasons, a career which spanned 10 months! When I was finally forced to retire in the year 2035, my heart dropped and I still can't get over this save even today.
FIFA 22 will be the latest addition in EA Sports' popular FIFA video game franchise, which will be released worldwide on Friday, October 1, 2021. The game will be available on PS4, PS5, Xbox Series X | S, Xbox One, Google Stadia and PC.