The world of FIFA Esports has been a constantly evolving scene ever since FUT took centre stage in the franchise. FIFA 22 is set to a have a much-improved FUT 22 game mode and as the Esports set up goes hand in hand, big things are to be expected. And that is exactly why, for the first time in FIFA's history, we have now witnessed the start of an esports player market.
Fan-favourite Tom Leese of the beloved "people's club" Hashtag United is all set to be the first ever esports player transfer in exchange of money in the industry. Player transfers are a common sight in the real world regardless of the sport but Esports in general sees fewer transfers. However, it's not that rare with popular games like League of Legends and CSGO seeing regular player transfers between teams.
As for Tom Leese, the FIFA pro has been making headlines regularly, most recently representing Watford in the ePremier League, as a Tottenham fan (interestingly). The 22-year-old is heavily dedicated to sharpening his skills on FIFA with upwards of 10 hours invested into the game per day. For the past month rumors have been going around that Hashtag United have received not just one but two transfer offers for Leese in the region of 50,000 to 100,000 GBP, not at all a small amount, by any means!
Today the transfer confirmation has arrived as Tom Leese announced he joined the leading British competitive gaming brand, EXCEL.
Joined @EXCEL 😁 pic.twitter.com/UA4MP2ua8L

— Tom Leese (@TomLeese) September 24, 2021
Esports on the Rise?
With the first-ever FIFA esports transfer fee set to go through one way or another, a big shift in the FIFA Esports gaming scene is to be expected. The competitive odds are definitely in the favour of bigger, stronger teams that are completely focussed on becoming a world dominator. In an interview to popular news house Sky Sports News, a source was quoted saying, "Organisations sign a player like this to grow their brand and attract sponsors. If they get the best player, they'd gain access to significantly better sponsorship opportunities."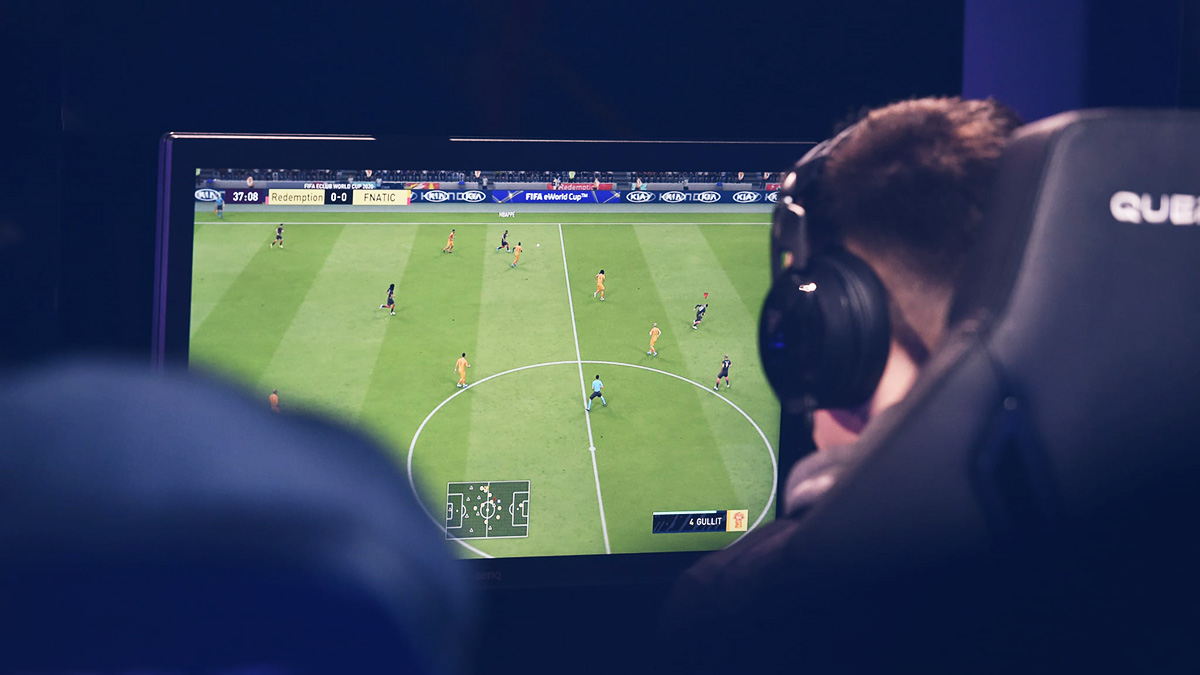 The truth is, in fact, right there. Companies and organisations in general are starting to see the value and importance of Esports as an industry and the players as the crucial assets in driving the sector. While shooter and strategy games have always held the spotlight when it came to teams and players, games like FIFA are entering mainstream media attention too and transfers like these are only bound to increase the market value of other players. It's only a matter of time before players transfers start mimicking the ones of professional players.
The only barrier that can be a real problem would be the lack of cross-platform play that wouldn't allow certain players to be transferred if playing platform is a crucial factor. But with cross play being integrated sooner or later, this might just be a short term issue.
🔥 𝐓𝐑𝐀𝐍𝐒𝐅𝐄𝐑 𝐎𝐕𝐄𝐑𝐕𝐈𝐄𝐖 🔥

🇩🇪 @PredatorFIFA ➡️ @WerdereSPORTS

🇩🇪 @Eisvogel_7 ➡️ @SchanzerEsports

🇩🇪 @TimoX08 ➡️ @SchanzerEsports

🇸🇪 @xOpTolle ➡️ @mkersofficial

🇩🇰 @IamDonOli ➡️ @SAF_gg

🇩🇰 @EmilSkifter ➡️ @Astralisgg#FameYourGame

— FIFAe (@FIFAe) September 3, 2021
With the imminent transfer of Tom Leese just a matter of formalities, teams will now wake up and pay attention to their rosters. No player is untouchable if the right price is matched and this is bound to make the competitive scene tightly matched. Players like Ollelito and MSDossary know that they have will a multitude of options in terms of teams and groups to play for and this will also pave the way for player contracts, team endorsements and much more.
In general, the FIFA Esports ecosystem is set to reach some new heights and we are super excited to see the direction it takes in the coming months, especially with the FIFA 22 game cycle starting soon.
Bittersweet Moment for Hashtag United
Although they lost one of the best FIFA pro players in the world, Hashtag United will be happy with the fee they got offered for the transfer.
😢Goodbye @TomLeese

Today we say goodbye – with a thousand thank yous – to the 🐐after we agreed a deal to sell him…

Here's the full story of how it came about and how he made history:https://t.co/JC85v4tpD6 pic.twitter.com/BbBWh539GJ

— Hashtag United (@hashtagutd) September 24, 2021
Tom Leese will definitely prove to be the gamechanger for his new team and as a bonus, Hashtag United will definitely benefit from the move. The Isthmian League North club can invest the transfer fee received to upgrade their stadium/grounds and grow their Esports and real-life teams as well. In fact the club recently announced the signing of former Ellevens eSports player, Tom Stokes aka 'StokesFIFA'.
🚨🎮WELCOME HASHTAG STOKES!

Today's guest of honour: our new @HTUesports Pro @StokesFIFA 🔥

Tom joins the team for #FIFA22 and from Weds will be wearing OUR NEW ESPORTS SHIRT! 😮 pic.twitter.com/IQkDXaA5rV

— Hashtag United (@hashtagutd) September 18, 2021
We will be closely following the transfer activity of Tom Leese and other players to come as exciting times are set to begin come FIFA 22. Who do you think would be the next team/player to change the scenery?