Set to be released on October 1, 2021, FIFA 22 will represent another quantum leap for the long-running ultra-popular franchise. Just what it would take though to bolster the game's floundering esports properties? We've put together a wishlist to discuss.
FIFA 22 Features: What to expect?
Powered by Football™, EA SPORTS™ FIFA 22 brings the game even closer to the real thing with fundamental gameplay advances and a new season of innovation across every mode, goes the official Steam product description for the latest FIFA game.
Scrolling down to the list of highlighted game modes and features, competitive esports is conspicuous by its absence. Career Mode, VOLTA FOOTBALL, FIFA Ultimate Team and "unrivaled authenticity", whatever that may mean, round out the list.
It's just so odd to see the contrast between the admittedly casual focus of the franchise and EA's subsequent efforts to prop up a competitive scene. Discussions with those behind the scenes at FIFA betting site Rivalry suggest that there is tangible interest in FIFA's esports scene from a viewer and punter side alike, which makes it all the more baffling that this aspect of the game experience isn't pushed harder in the actual product and its promotion.
FIFA 22 Esports Wishlist: What we'd like to see
A shift away from FUT as the primary esports component
Currently, the massive FUT grind aspect of the competitive scene is a far cry from any other esport where you don't have to do this insane Sisyphean grind to get a team of strong enough players for a level playing field. You will still need your Ronaldos and Mbappés to compete.
FIFA offers deep enough gameplay where the skill can shine through even without the monstrous players as long as the playing field is relatively even – a more dedicated esports game mode would be more than welcome after all these years.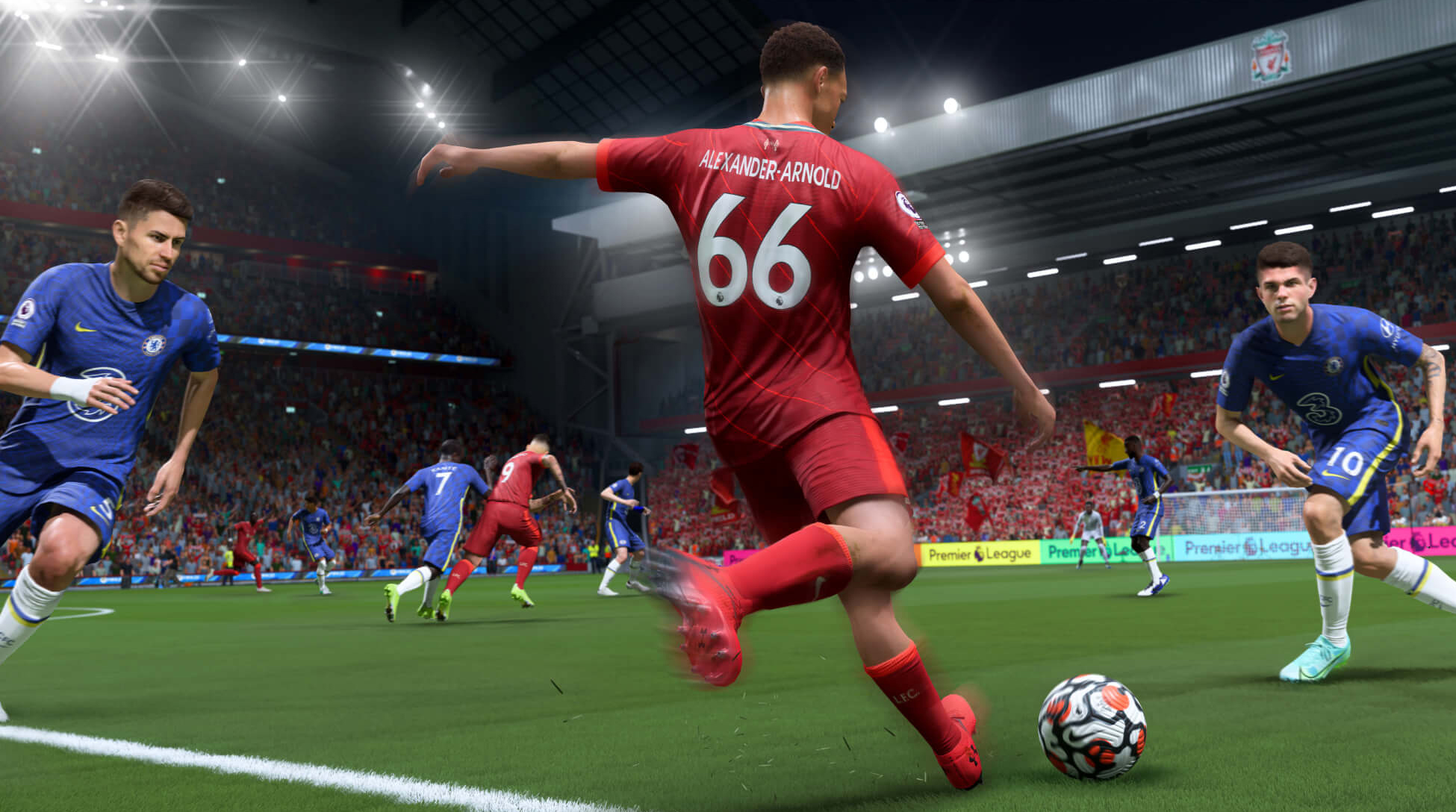 A clearer tournament progression system for fans
Let's be real: right now, FIFA esports is a mess, with multiple concurrent tournaments with identical gameplay and technical limitations on participants. It's tough to follow as a fan and not particularly exciting to do so either. Streamlining competitions like the FIFAe World Cup and the FIFAe Nations Cup would go a long way: trying to work with direct analogues of the real football world makes little sense when you're looking at individual esports players.
Maybe you can crowbar in the domestic/international aspect but there's no chance the club/country differentiation will play out in a reasonable way. Pro Clubs? That's a different story, but it needs to be a bigger part of the esports pie.
FIFA 22 Esports: What we know so far
FIFA's competitive scene was heavily affected by the coronavirus pandemic, with the 2021 and 2020 editions of the FIFA eNations Cup and the FIFAe World Cup both cancelled due to the poor global outlook. 2020 saw the Summer Cup Series as a replacement. We now have every reason to hope that the 2022 editions can go ahead as planned.
There are a few, somewhat less-advertised features coming up that have a direct impact on competitive play that may make a huge difference to how matches at the highest levels of the FIFA 22 player base will play out going forward. The metagame at the pinnacle always evolves differently from what you see below in the general gaming populace, and it takes a long time for adjustments to trickle down to the plebs.
The Competitive Master Switch, aimed to increase fairness in the competitive scene, automatically sets the following settings in FUT Rivals, FUT Champions, Online Seasons, Co-Op Seasons and Pro Clubs:
Auto Clearances: Off
Auto Flair Pass: Off
Auto Shots: Off
Assisted Headers: Off
Jockey: Manual
Through Pass Assistance: Semi
Conclusion
That's about everything we know so far about the state of FIFA 22 esports and the features and events we can expect for competitive virtual football in the near future. We can only hope that the global travel restrictions and health situation will improve to the point that even these comparatively smaller events can be held in a LAN environment rather than through online play.
The Competitive Master Switch should serve as a great way to level the playing field in competitive FIFA 22 modes but there's still a long way to go in terms of features and external support until virtual football can compete with the biggest and best esports titles in terms of prestige and accolades.
Nevertheless, the latest entry in the series seems like a small yet important step in this direction.